Many girls dream of the day they will have a significant other bend down on one knee and ask for their hand in marriage. In addition to dreaming about this special moment, many girls also have their "dream ring" picked out, too. So, when they finally do have someone who wants to marry them and they whip out a ring that is less than what they hoped for—well, all hell can definitely break loose. But, let's be real, if you're one of these people you're a real d*ckhead.
One girl was called out by Redditors for being a total snob when she was proposed to by her boyfriend. In a post on social media that was shared online, the girl wrote: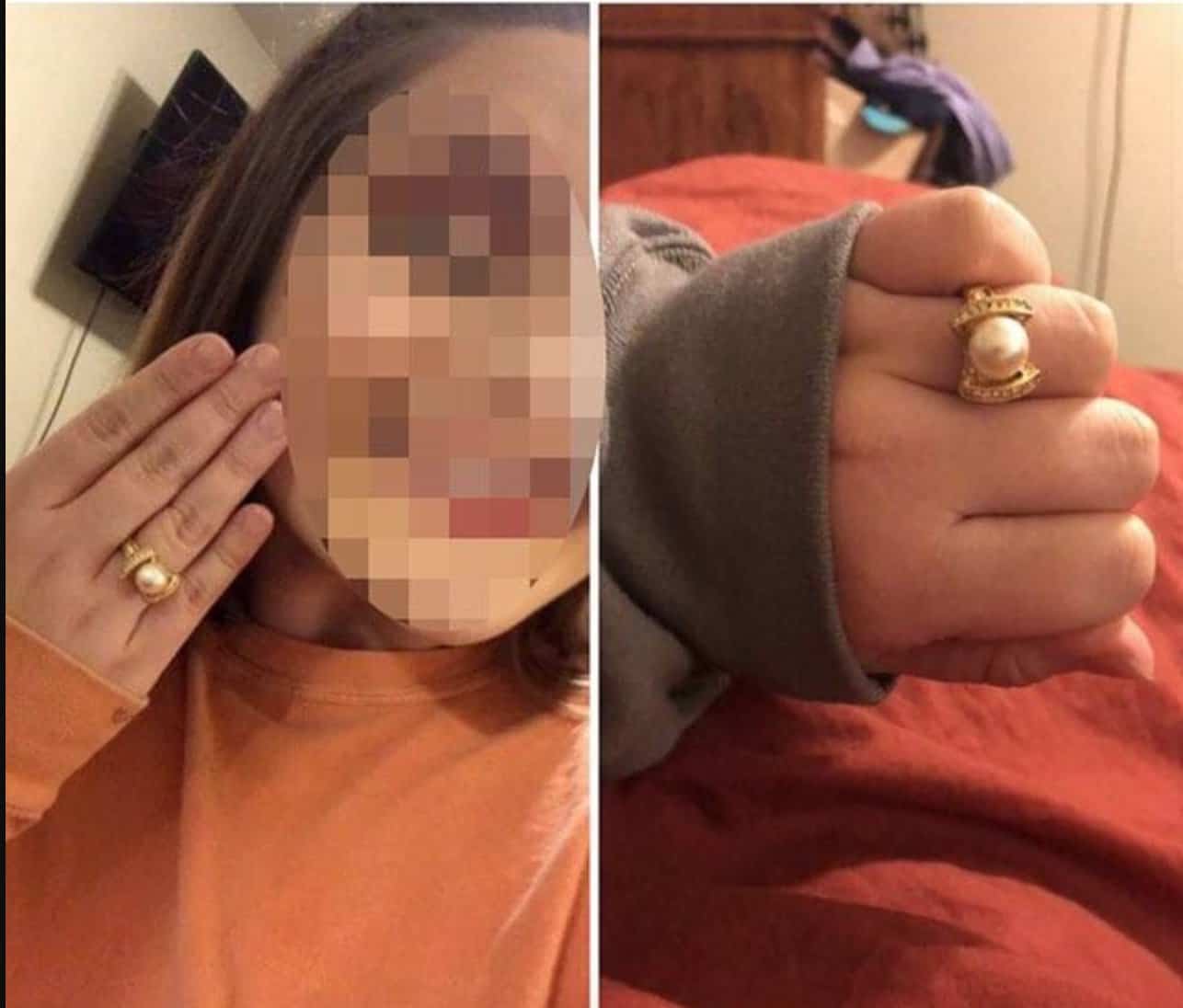 While the ring is not a diamond, nor is it her "dream ring," writing about it on social media and being ungrateful got this anonymous woman a lot of hate. In fact, people online were on the guy's side here. Even those who agreed that the ring wasn't their favorite still said that the girl was in the wrong for posting her complaints to social media rather than telling her man in the first place.
Hope that guy takes the ring back and runs.
It's a terrible engagement ring (pearls are soft and should only be worn occasionally) but don't post to Facebook about it. I hope he realizes she will be doing this with all their problems and that's super unhealthy.
People post this sort of thing because they need to get it out of their heads, so I get it, but that doesn't make it appropriate.
There's nothing wrong with the ring, it once belonged to his grandmother and it was Also the girls birthstone, it has far too much sentimental value and its the thought that counts. It was a nice gesture and Its an amazing Ring.
While I don't love the ring myself, I would tell my boyfriend that I will keep it, but I'd rather wear something smaller on a daily basis—as many of us wear our engagement rings every day. I would be flattered that it was his grandmother's ring, but probably wouldn't want to wear it every day. But, I'd tell that to my boyfriend—not social media.