There are certainly exceptions, but as a general rule, porn sex is hardly reflective of actual, IRL sex. Unfortunately, much of the male population learned about  sex from porn, meaning many of them have the same expectations from sex with real women as they do from porn videos.
Naturally, this creates a disconnect. Or several dozen. A recent AskReddit thread launched, appropriately enough, by user U/Upyourbuttitgoes posed the question, "Girls, what something men see done in porn that you wish they would stop trying to do in real life?"
The answers were…illuminating, to say the very least.
"Expecting girls to cum from penetration and believing if they don't they're (guys and girls) doing it wrong. Sex feels AMAZING but I may not cum from it. That's totally ok."
"Squirting. Yeah some girls do it, some girls like it, but ffs don't try to jackhammer me then get angry when I don't piss all over your shoes."
"This isn't upvoted enough. I can't squirt, don't really wanna, and some guys tried to make it their personal mission to make me. Just f*cking stop."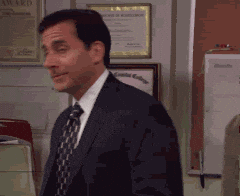 Right before sex announcing that I am to call you daddy.

"Hey babe, wanna fool around?" "Sure!" "YOU ARE TO CALL ME DADDY."
"Anal with no prep, attacking the clit like it has to be bullied into making me orgasm"
"Literally just ramming their fingers in you, and also trying to rub your clit at the speed of light. It hurts. Take your damn time. I shouldn't have to tense up during foreplay every time because I'm expecting something to hurt."
21. All made worse by neglected hands and fingernails.
"To add on to the fingering: TAKE CARE OF YOUR NAILS. If you have ragged, chewed on fingernails, or sharp cornered nails, it hurts when you try to stick them up my very, very sensitive holes. File them down.

If your cuticles have never been softened and pushed back, and they are hard as a rock, consider getting a manicure. If you have a bunch of sharp, pointy hang nails, clip them with nippers for fuck's sake.

And if I see thick lines of dirt under your nails? Hell no, get that shit away from me. I get that men are 'supposed' to have rough hands or whatever, but come on. Bite down on your pride and do a little self maintenance."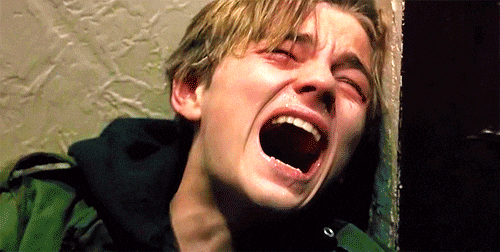 "Going too hard on the clit like he's playing DJ Hero on expert."
"Sucking on the clit to the point your pulling it and rubbing it against your teeth. I see it so often in cunnilingus videos and in real life it's super uncomfortable and painful.

This happens so often during oral and I have no clue why guys think they're being sexy. Imagine if a girl scrapped her teeth against the head of your dick. It'd be f*cking awful."
18. Bad outfits that make no sense. Why? Why?
"I demand to know why porn stars continue to wear open toed shoes with stockings."