The end of a relationship sucks, even when it's the right thing for everyone involved. But when it happens because you suddenly realize the person who is supposed to love you is actually your enemy, it's a special kind of pain. And it's a special kind of pain that all too many women are familiar with because they flocked to the replies of a thread started by UK influencer and TV presenter Oloni.
"You ever think about the men who said they liked you before and suddenly realized they actually really hated you," she tweeted. Apparently, all too many people have been thinking about these types of men, and their stories are not pretty.

To encourage more of them to share, Oloni followed up with a more direct question, asking, "When did you realise he hated you??"
Some of these stories are absolutely horrifying, a couple are absurd, and a whole bunch of them are truly enlightening. When things start off good, it can be easy to ignore the little warning signs, and by the time you understand how bad it's gotten, you're like a frog in boiling water. Luckily, a lot of these women jumped out before it was too late.
Maybe reading through them can wake you up to your own realization about your relationship. We all deserve to be loved, especially by the person who claims they do:
1.
2.
3.

4.

5.

6.

7.

8.
9.
10.

11.

12.

13.

14.

15.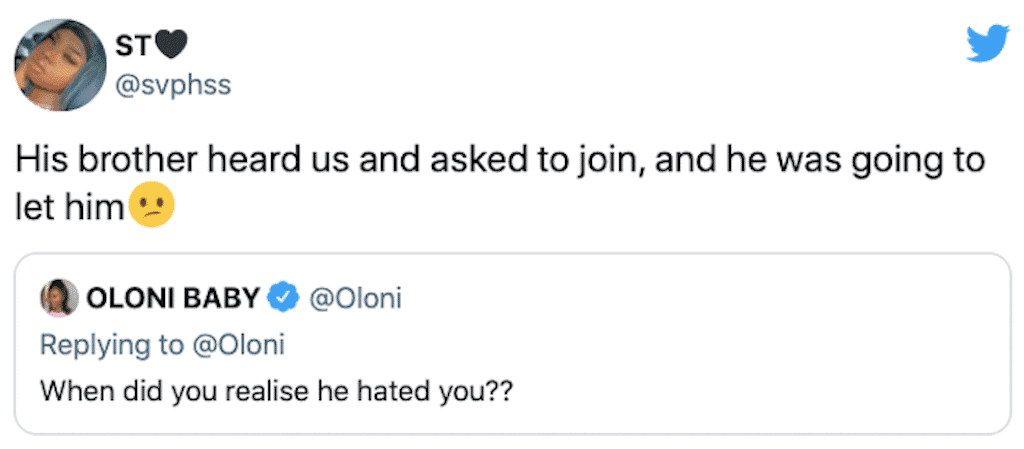 16.

17.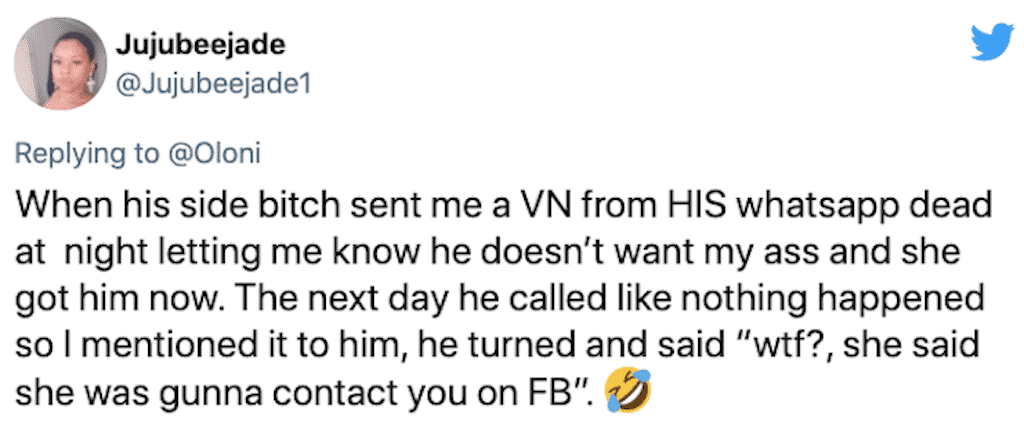 18.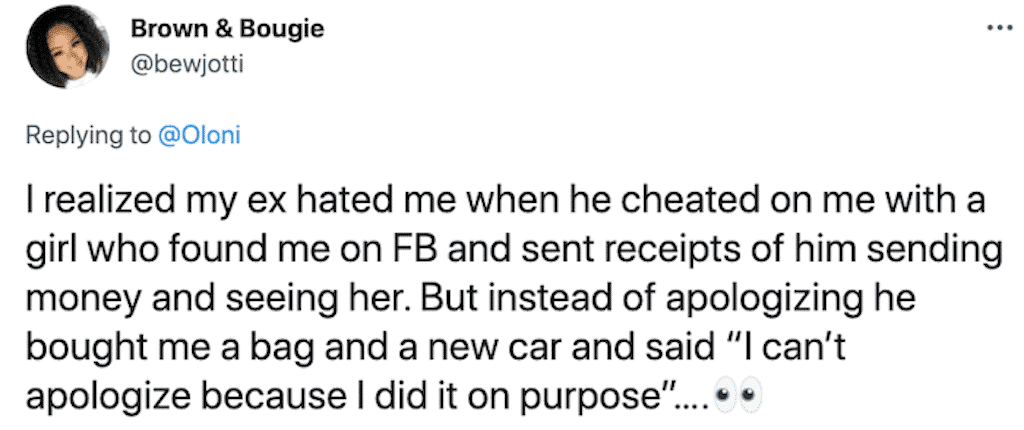 19.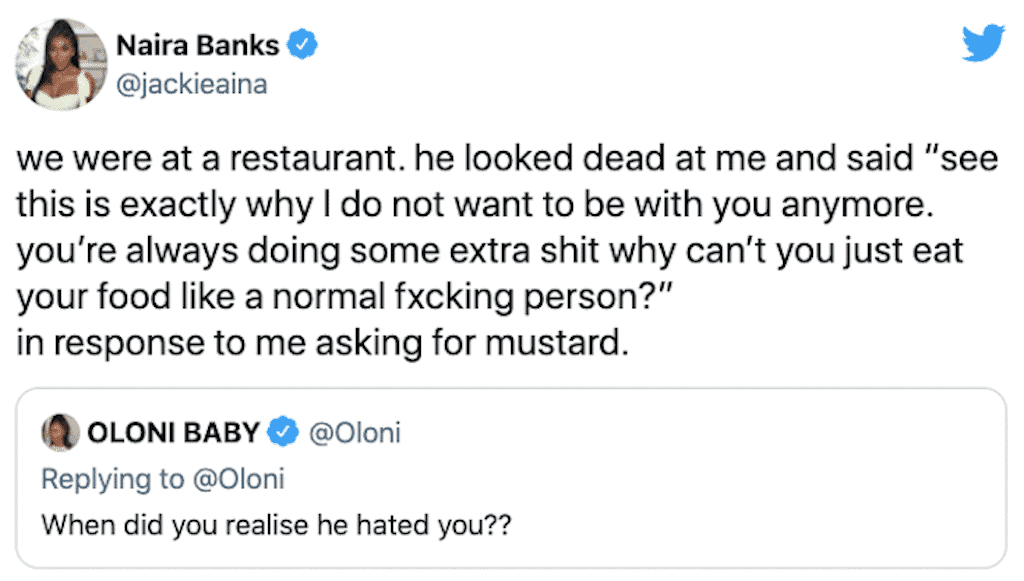 20.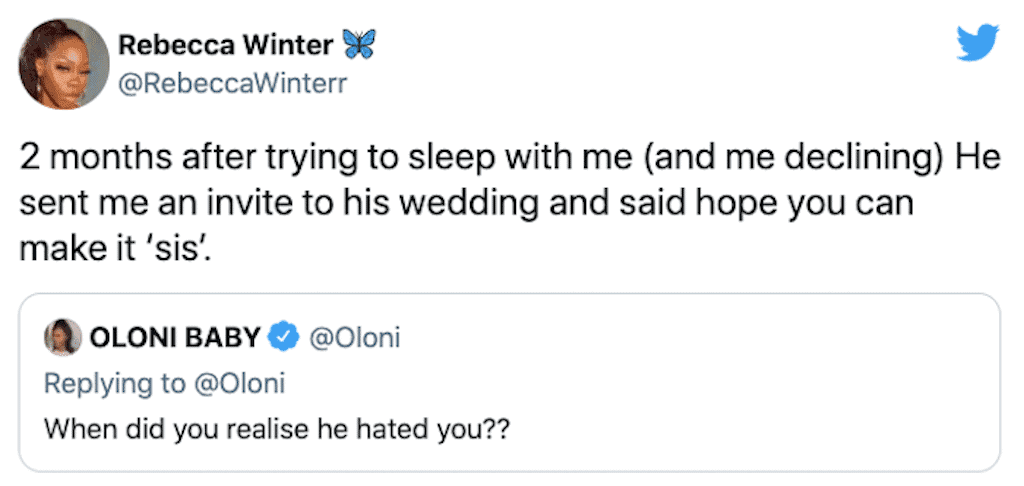 21.