"Forgetting that I need to breathe during blowjobs. If you hold my face down it throws off my mojo and makes me have to stop for life giving oxygen. Just lemme do my thaaaaang."
16. Or straight up rude:
"Don'ts pit on the pussy. If you do your job right it gets itself wet."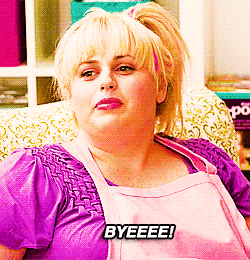 "Do not try to bang me in a pool. Germs. And improper lubrication. The movies lied."
"Slapping my pussy. Just fucking stop."
"Too many guys forget that there's actually pain involved with some sexual acts – which is easy to do, when you're just watching it (and professionals, at that). It's actually not ok to just try ram your dick up the ass in one go.

You have to have adequate lubrication, and work your way up to full penetration so that it doesn't hurt as much. And hey, then it might actually be pleasurable.

Some dudes act like they're trying to start a fire with how vigorously they finger you. It's not pleasurable. Like, at all. Too many guys also judge their dick size off porn stars', which is ridiculous.

That guy is a pornstar because he has a massive f*cking d*ck – and certainly not one that many of us are used to."
"Going from the backdoor to the front door immediately and without any washing up or using new/sterile products.

Most pornstars do enemas right before anal scenes and this can help lower the amount of fecal bacteria that could get transferred, but it's still not safe; and usually regular women don't get enemas that often.

Putting anything in her anus and then into her vagina is a recipe for a nasty infection. Don't do it."
"Thinking I'm some sort of acrobat and pushing my legs so far back towards my shoulders it feels more like childbirth than sex. It's not like the magic of deep penetration will make it better. Stop it."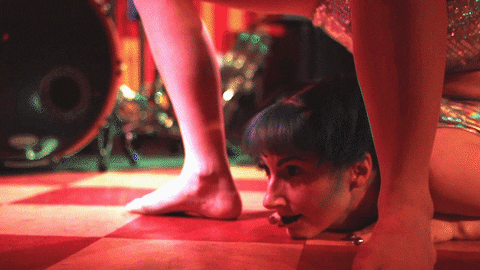 10. Attempting to find the g-spot in a mildly threatening and vigorous manner:
"I've had 2 guys try to do this weird, stick 3-4 fingers in your vagina and oddly hook them around the pelvic bone, and then vibrate/shake/gyrate their ENTIRE hand in and out of your vagina. Wtf is that even supposed to do?"
9. Silence is not golden.
"I haven't seen my answer in any of the top answers, it's really simply to make noise. In porn men never make noise, and it's hot when you make noise. I don't like silence and a single grunt at the end, that makes it seem like you're not enjoying yourself and I want you to have fun too."
"Making hamburglar noises when going down."
"Don't tell me that you're going to 'release your seed' into me the second time we've had sex. Like dude I can't tell if you're being serious, I can't take that risk, this isn't a porno."