By now, you've probably seen dozens of your friends or people you follow on social media sharing their own versions of the 10 Year Challenge. It didn't take long for this hashtag trend to go viral and now even celebrities are participating.
These shocking transformations inspired us to create some of our own 10 Year Challenges with the hottest celebrity guys of 2019 and let us just say, dayumn.
1. Ryan Reynolds
2. Drake
3. Tom Hardy
4. Rami Malek
5. Ryan Gosling
6. Jason Momoa
7. Jamie Dornan
8. Milo Ventimiglia
9. Henry Cavill
10. Chris Hemsworth
You May Also Like:
January 16, 2019
11. Joe Jonas
12. Idris Elba
13. Ezra Miller
14. Nick Jonas
15. Michael B. Jordan
16. Zac Efron
17. Chris Evans
18. John Krasinski
19. 
Oscar Isaac
20. Jake Gyllenhaal
21. Joe Manganiello
Did it just get hotter in here?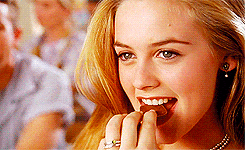 H/T BuzzFeed