I'm sure we all know a bunch of people who claim they have "insomnia." The illness is actually very real and sometimes, we truly can't get a good night's sleep anymore. Between stressing over life, work and school, always having our phones next to us and all the coffee we drink – it's hard to imagine getting those 6-8 hours we should get. But, have no fear my tired friends, there are tons of products on the market that are here to help you get a few more hours of shut-eye before your alarm brutally wakes you up in the A.M.
*We hope you dig the products we recommend or just enjoy reading our content. In the spirit of full disclosure, we may receive a portion of the sales made on this page.
17. This aromatherapy candle that's proven to help calm your mind after a long, stressful day.
Promising Review: "This is one of the best candles I have ever come across. I originally found this is a boutique spa and was so pleased to find it on Amazon. It is well worth the money!" – Amazon Customer

Get it on Amazon 
Promising Review: "I absolutely LOVE this lamp. So much so that I bought more!!! I like that the colors and shapes vary and that each one is unique. I received one that was a little more pink and the other was orange (which creates a really nice amber glow to the room). I think they are beautiful when lit and adds a relaxing feeling to the room. The dimmer works very well, I use one as nightlight without it being too bright. I have not seen any deterioration of the salt or moisture come from them but I do have something placed underneath to protect my furniture. These also do not get hot which I like. I want one for every room now!!" – J. Furb
Get it on Amazon.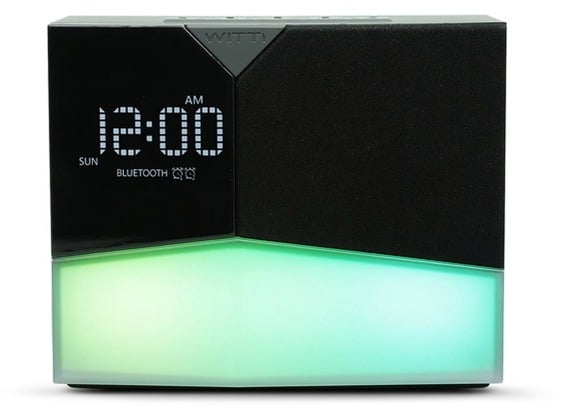 Promising Review: "Love the progressive sounding alarm. Gentle wake up. No loud alarm as soon as you wake. The gentle light comes in when you wake as if the sun is up, also a nice little feature. No more plugs all over with the 2 built-in USB ports. The night light is nice when needed. Definitely the best alarm clock with all the right features." – Susan M
Get it on Amazon
Promising Review: "This sound machine is a Godsend. I'm extremely sensitive to the slightest noises like minor squeaks or wobbles in fans. And I can't stand any other sound machine because they loop or have weird high or low pitch sounds that drive me insane. I'm as picky as they come when it comes to sound machines, and I'll tell you this was the best $50 I've ever spent. If it was double the price, it'd be worth it to me. Plenty of options to find your perfect sound that will help you drift off into a heavenly slumber. You won't regret buying this." – CRH
Get it on Amazon.
Promising Review: "I am over the moon with this purchase!! I bought 2 of them. One I have running in the living room and you can't tell if have pets anymore! The other I run in my bedroom with lavender oil and I've never slept so soundly! Thank you so much!!!" – Jennie Herrick
Get it on Amazon.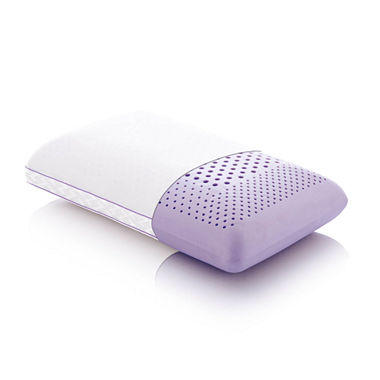 Promising Review: "This pillow is just amazing. It's like sleeping on air, but still firm enough to be comfortable. I was a bit worried the lavender might be too much, but once a pillowcase is on it is just enough to be able to smell it, but not too much. they also sent an extra bottle of lavender so you can add more over time if you want which is nice. I can't wait to buy another so the husband doesn't steal mine." – danielleT

Get it on JCPenney.
11. This Bluetooth sleep band to let you comfortably enjoy your favorite sleepy tunes.
Promising Review: "I use the Bluetooth eye mask every night when going to bed and listen to the Slumber app. I love it!!! Sound is great and it's comfortable. Highly recommended." – Jeep Therapy
Get it on Amazon.
Promising Review: "It's nice. I'm not used to sleeping with a mask on but I got it to help me sleep better and cancel out any light. Works great." – KLynn
Get it on Amazon.
Promising Review: "I bought this to give as a gift with some other bath items. Beautiful packaging and color. My friend loved it. I have used herbivore bath salts myself in another scent before, and enjoyed the pampering. I wouldn't use them often, as it's a little expensive for how much you get, but it's a nice treat." – Verified Purchaser
Get it on Dermstore.