Selling handmade goods online can be a rewarding experience for many artists and creators. The internet provides a platform to showcase your unique creations and reach a wider audience.
However, as with any business, there are challenges that come with the territory. One of the most frustrating obstacles handmade sellers may face is dealing with "choosing beggars" – individuals who want your product but refuse to pay a fair price for it.
Recently a story came across reddit on this very subject. An artisan selling handmade blankets is messaged by a choosing beggar who, well, lives up to their name. Read on for the details.
1.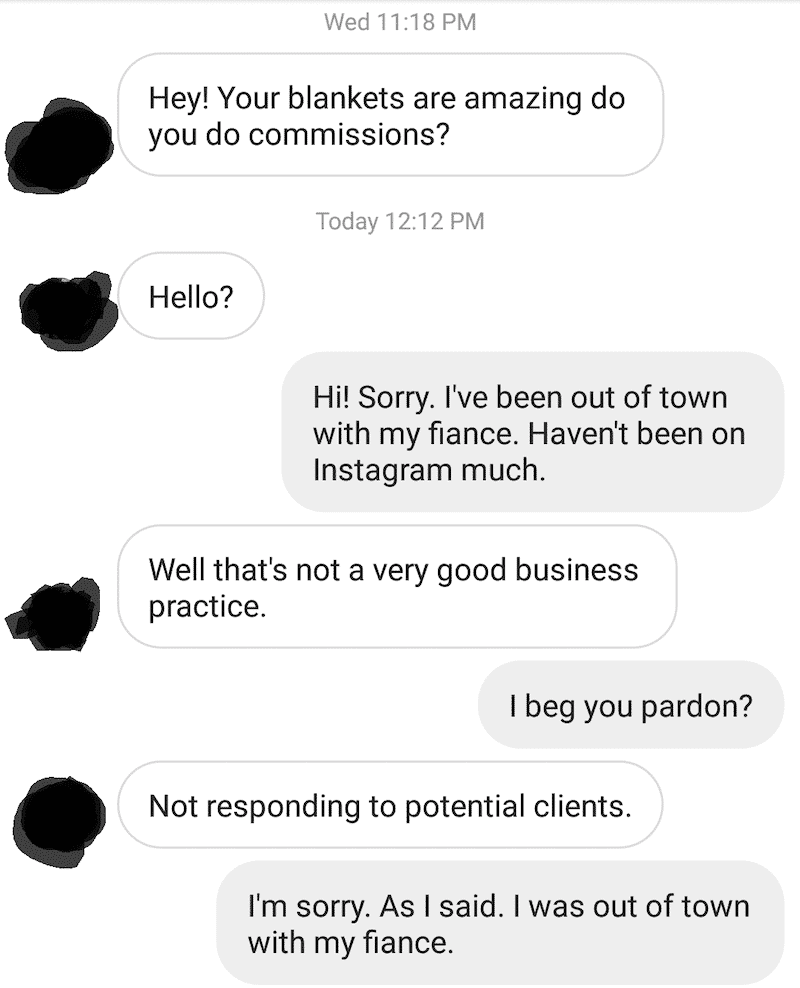 2.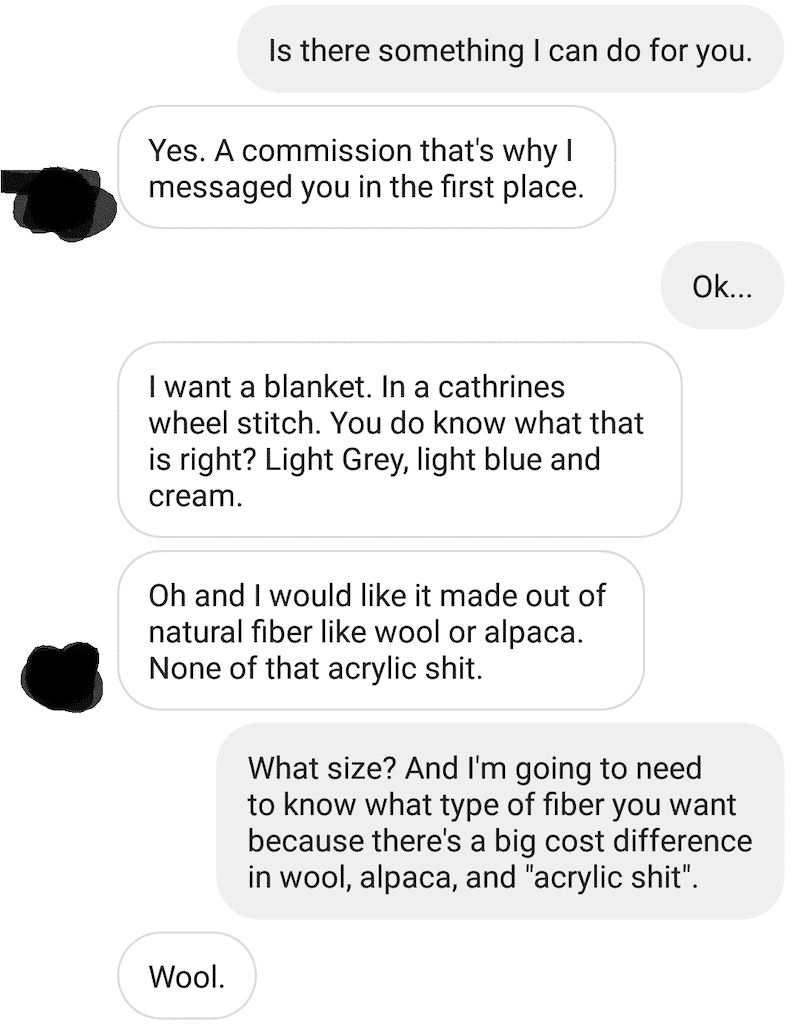 3.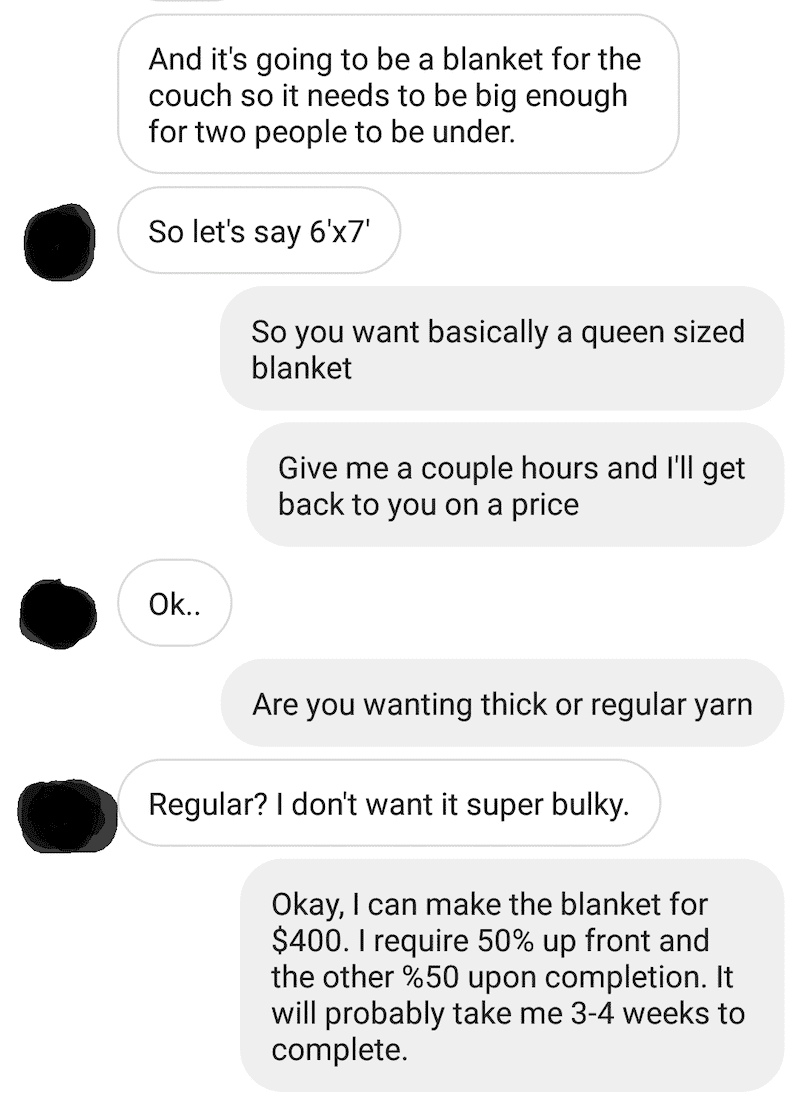 4.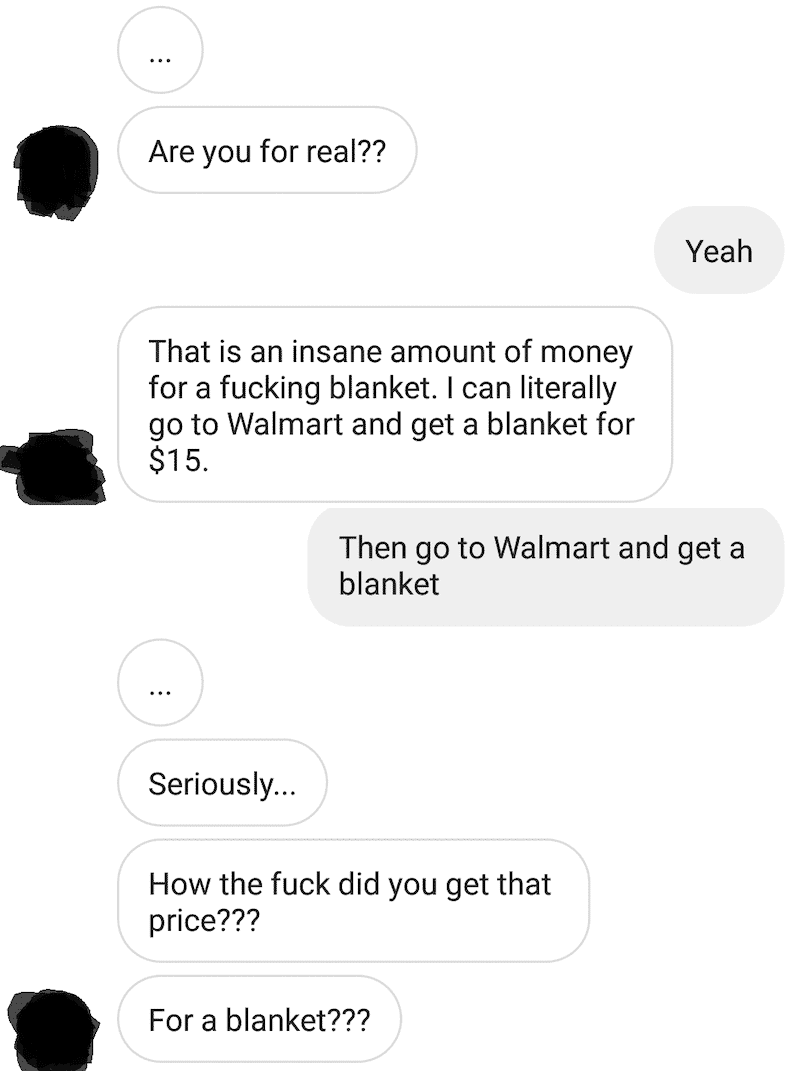 5.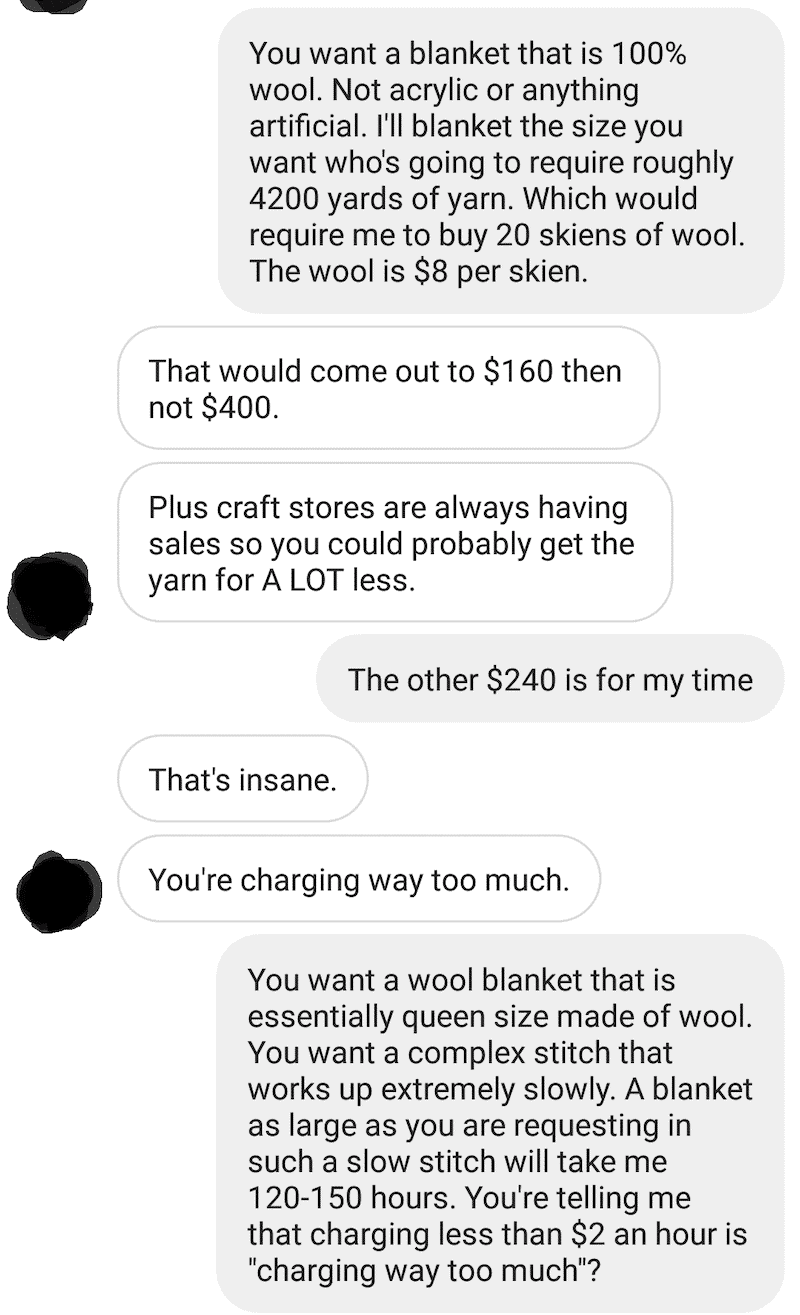 6.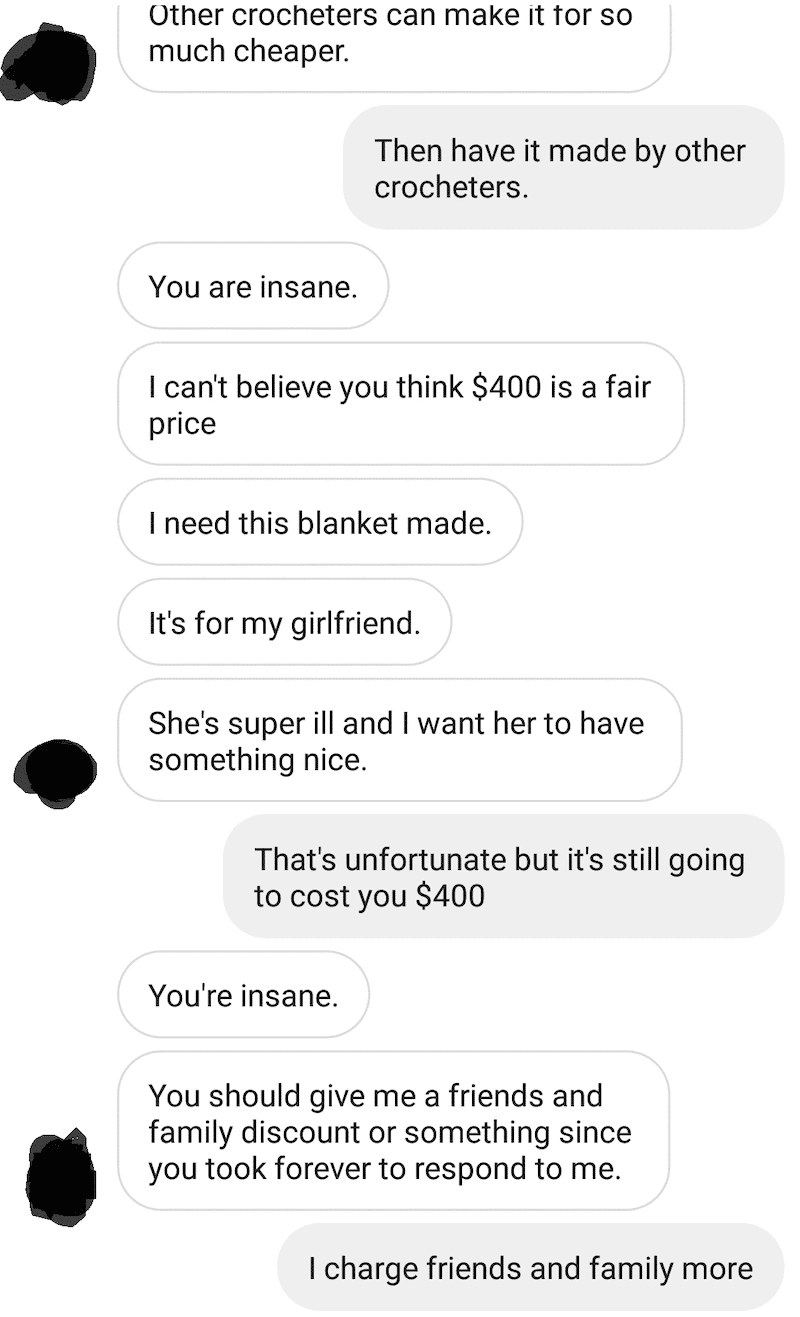 7.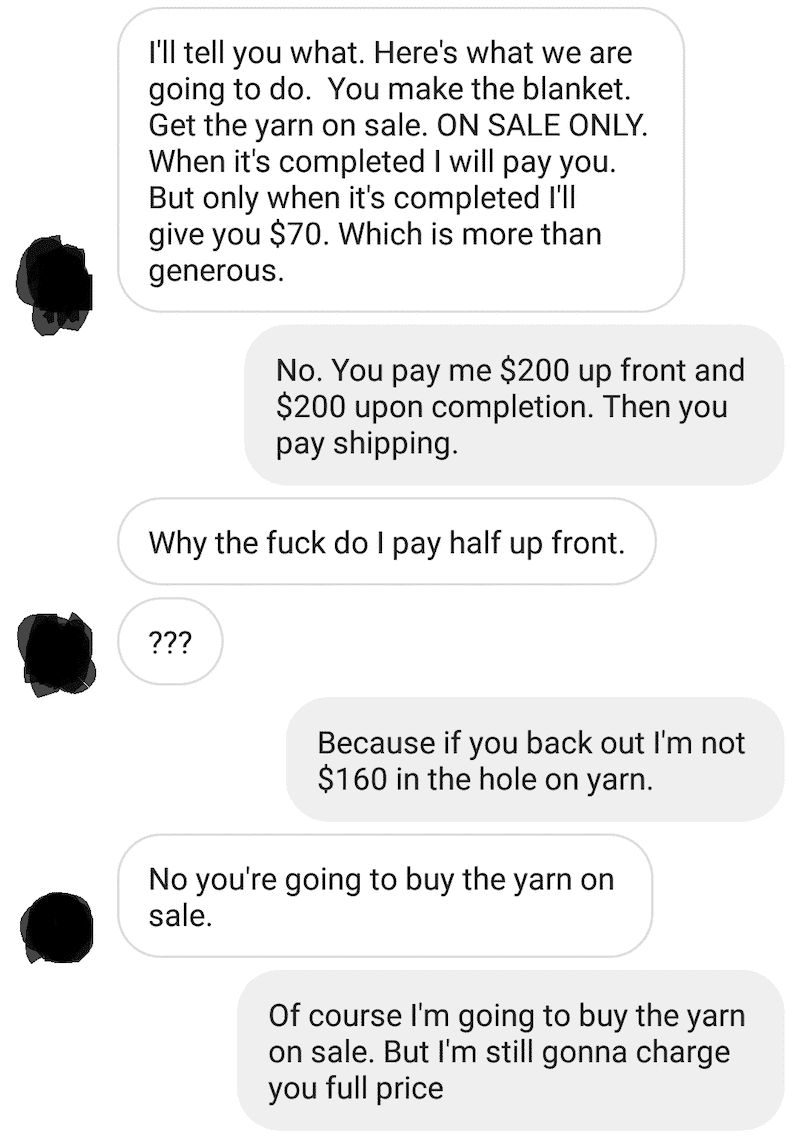 8.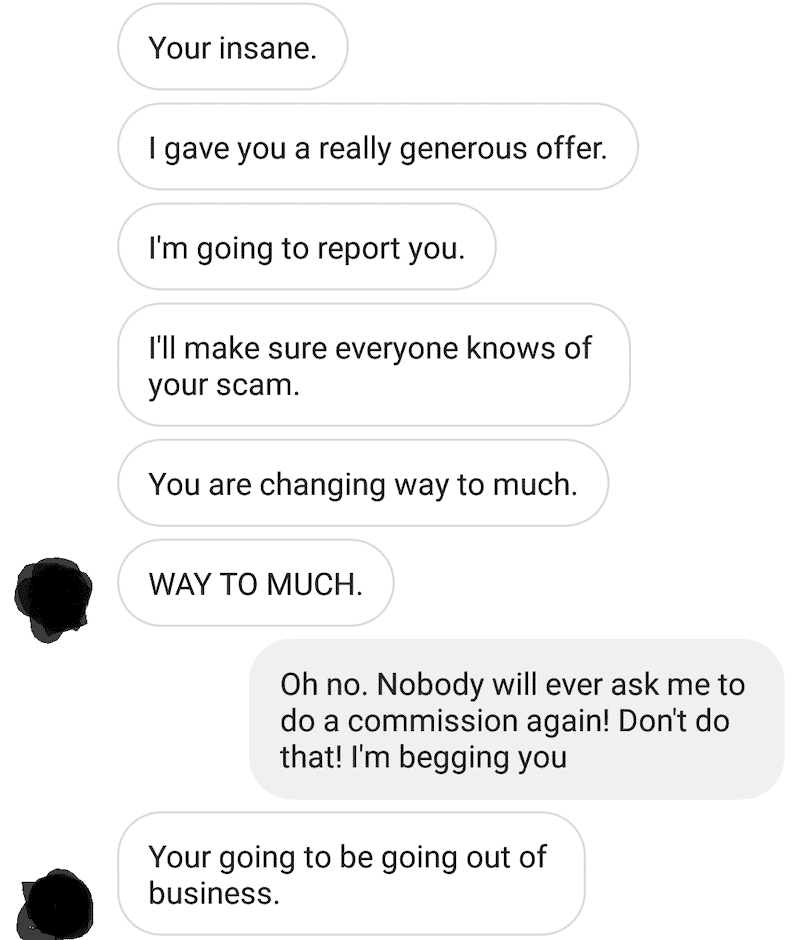 9.
10.