No awards show is without its cringey moments and this year's 91st Academy Awards was chock-full of them. From Lady Gaga and Bradley Cooper's steamy performance in front of Cooper's girlfriend Irina Shayk to Rami Malek's unintentional stage dive, and don't even get us started on Ryan Seacrest.
However, one of the most awkward moments from Sunday night's Oscars would have to be Ashley Graham's interview with Jason Momoa and Lisa Bonet.
During Sunday night's pre-Oscars red carpet entrances, Ashley Graham interviewed Aquaman star Jason Momoa and his wife, actress Lisa Bonet.
The interview seemed to be going well until Ashley demanded Jason perform a move from the Haka—a traditional Māori dance indigenous to New Zealand.
Omg @ashleygraham got shut down! Go Lisa Bonet having her husband's back #theoscars #interview #jasonmamoa #lisabonet #savage #oscars #OscarRedCarpet pic.twitter.com/HZowbSMfvf

— Candace Parra (@cparra102) February 25, 2019
The Haka is a ceremonial dance or challenge in Māori culture, traditionally performed to welcome distinguished guests or to acknowledge great achievements, occasions, and funerals.
The dance originated from Eastern Polynesian culture. Jason hails from Hawaii which is part of the Polynesian triangle.
Jason performed the Haka at the Aquaman premiere to honor the New Zealand culture that was highlighted in the film.
Ashley proceeds to bounce around imitating the dance in hopes that Jason will join in.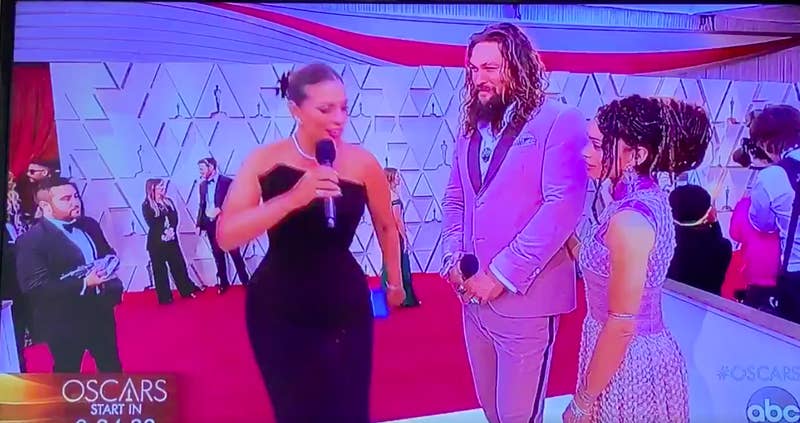 It was at this point that Jason's wife Lisa shut things down. The actress can be seen shaking her head and holding out her hand to get Ashley to stop.
Lisa also makes an inaudible comment to Ashley that we can only imagine wasn't friendly.
But, in an attempt to ease the tension, Jason did make one of his iconic facial expressions from the dance.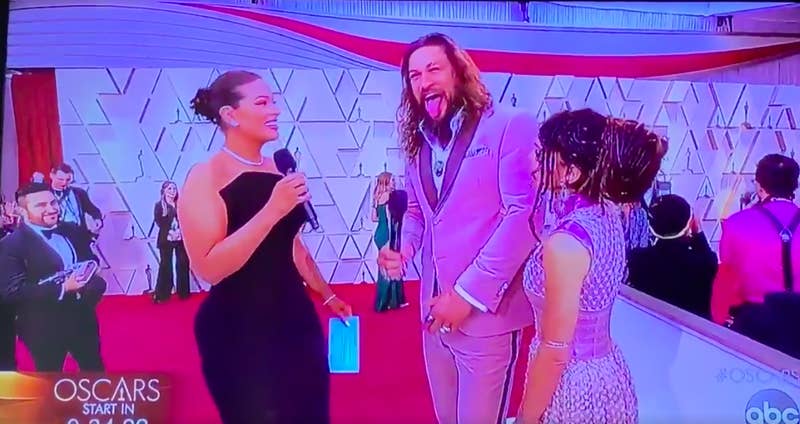 Which Ashley quickly imitated.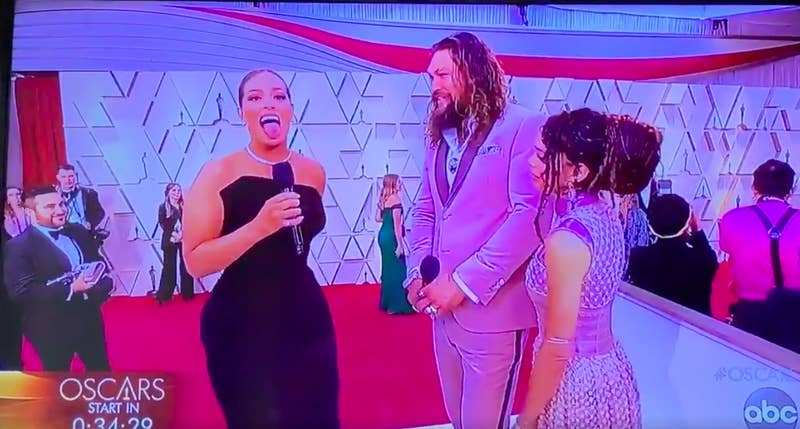 Needless to say, people were not happy with this tangibly awkward exchange.

And several people praised Lisa Bonet for stepping in.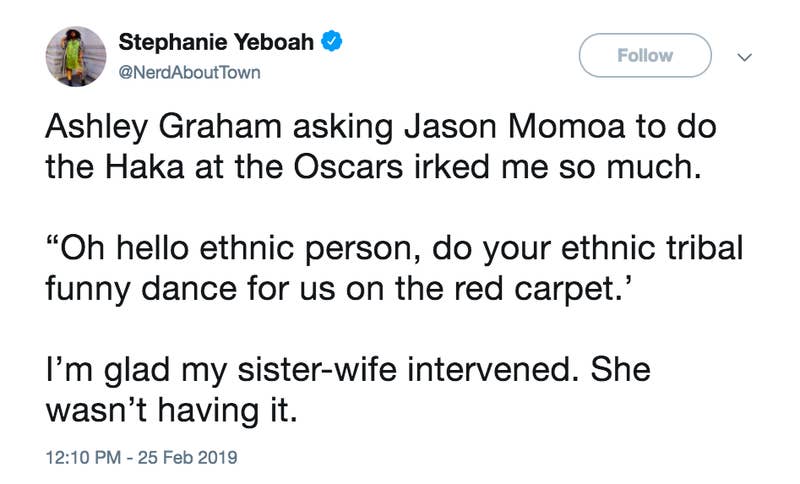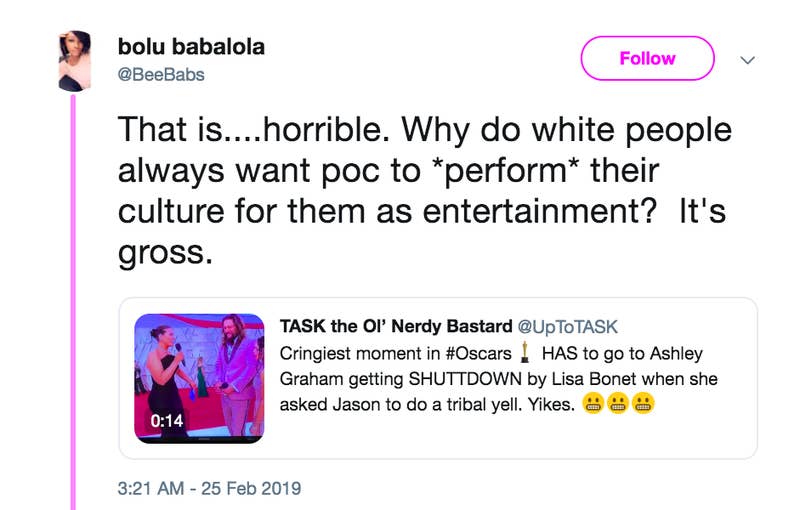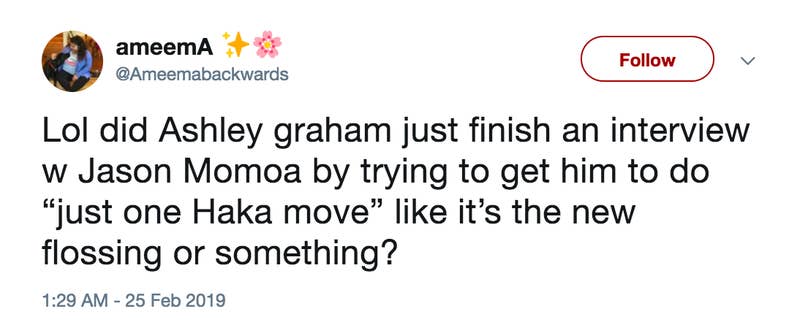 Way to stand by your beautiful man, Lisa.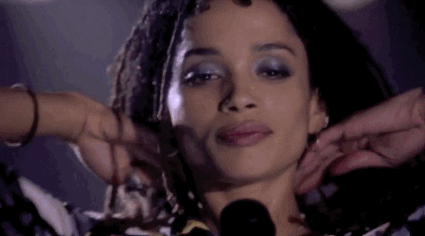 h/t BuzzFeed