The 2019 Oscars aired on ABC Sunday night, which means there were a whole lot of really dressed up celebrities hanging out together and it was televised. Of course, awkward things can and do happen, in interviews, in conversations, on the red carpet and on the stage. And we love these moments.
Rami Malek did fall off the stage after winning Best Male Actor, but that was less awkward and more, "Holy sh*t, is he okay?" (He was treated by paramedics.)
So, in case you weren't watching, here's what you missed in Awkwardville.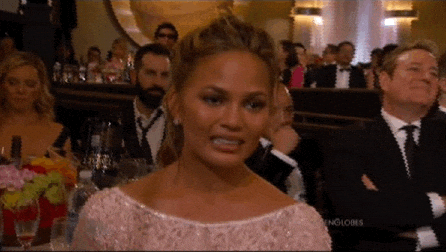 1. Someone referred to Octavia Spencer as "body confident."
Talking about Octavia Spencer on the red carpet, someone called her "body confident," which is not actually a thing unless they mean that yes, she's sure she has a body. But everyone knew what the comment meant—it was a veiled reference to her weight. Rude and weird, imo, and Twitter thought so, too.
Okay Octavia Spencer is wearing an ALine ball gown and the women reviewing the fashion go "she's body confident, wearing what she knows she looks good in" FIRST OF ALL, FUCK YOU #oscars2019

— hanna ann (@bran__flakes__) February 24, 2019
"She's body confident." Comment made about Octavia Spencer's dress choice...oof. ???? How about "She looks lovely in that sparkly navy blue"? #BeBetter #Oscars

— stephanie spencer (@thebadmom) February 24, 2019
2. Giuliana Rancic's interview with Bradley Cooper.
How much did Bradley Cooper wish he could just vanish at that moment?
Giuliana Rancic just told Bradley Cooper that 'A Star is Born' made her fall even more in love with her husband and asked him how that made him feel.
He responded that "we all just try to work so hard and never give up but other than that I don't know." #Oscars pic.twitter.com/cUIU8m38I6

— Rachel Rose Gold (@RachelRoseGold_) February 25, 2019
3. The Vice crew trying to accept the award for Best Hair and Makeup.
When they took the stage, it became clear that there was no plan. Then they got played off the stage while they were thanking people. Yeeks.
Well that was an awkward acceptance speech. Bizarre. #vice #Oscars

— Kurt Hendrix (@outyourleague82) February 25, 2019
Vice is totally gonna win Most Awkward Acceptance Speech. #OSCARS

— Kyle King ???????? (@KyleKingOnAir) February 25, 2019
4. Another awkward red carpet moment, this one featuring Ashley Graham, Jason Momoa, and Lisa Bonet.
Um.
This was awkward. ???? #Oscars pic.twitter.com/y1FWY1aZVh

— Complex (@Complex) February 25, 2019
5. Awkwafina saying she wanted to meet Spike Lee.
Presenters Awkwafina and John Mulaney were both at the Oscars for the first time and asked each other who they were most excited to meet. Awkwafina said Spike Lee, and the camera panned to him in the audience, making this face:
And then they cut back to Awkwafina, who'd seen Lee's face, and was now making this face:
And if you looked at me, I'd be making this face: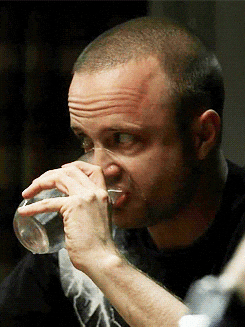 6. Joe Alwyn trying to dodge questions about Taylor Swift.
Ryan Seacrest asked Joe Alwyn about how he spent his birthday, and it was pretty obvious that Alwyn was trying not to mention his girlfriend, little-known singer Taylor Swift.
they asked joe alwyn how he spent his birthday and you could see the taylor swift NDA in his eyes

— nicole boyce (@nicolewboyce) February 24, 2019
7. Sam Elliot wouldn't tell Ryan Seacrest what Bradley Cooper cooked for him.
Apparently, Bradley Cooper cooked for Sam Elliot the first night they met. In a perfectly normal question, Seacrest asked what he made, and Elliot answered, "I'm not gonna tell you what he made." Ooookay, what? WHAT DID HE MAKE AND WHY WON'T HE SAY? Now I need to know. Was it something illegal? Endangered animal? Details, please.
8. Richard E. Grant's joke was taken seriously.
During what was already a pretty awkward interview with Richard E. Grant, Ryan Seacrest asked Grant about his Can You Ever Forgive Me? costar Melissa McCarthy. Grant said she was great and then added, "She's having my twins in August." NO, NOT REALLY, RYAN.
Hahaha @RyanSeacrest totally bamboozled by @RichardEGrant ???? #OscarsAllAccess @redcarpet pic.twitter.com/hdOqZHMIc6

— Bonnie Whitfield (@Bondiddle) February 24, 2019
9. Ryan Seacrest's plugging his own clothing line.
Ryan Seacrest has his own suit line, and he's used basically every red carpet appearance of awards season to wear and promote it. This time he let us know it was on sale at Macy's. Easy, tiger, we get it.
Really enjoying the #oscars coverage where Ryan Seacrest is advertising his own clothing/upholstery line which he has just informed us is for sale in Macy's. ???? pic.twitter.com/3JKdBHxnRu

— Jamie East (@jamieeast) February 24, 2019
10. Kacey Musgraves tripped a little on the red carpet.
You could barely notice though.
Omg how is Kacey Musgraves a literal cotton candy angel baby?!?! #Oscars ???? @KaceyMusgraves ???? pic.twitter.com/RwQiKn096D

— Nate Webster (@nateyweb) February 24, 2019
11. Lady Gaga and Bradley Cooper basically eye-screwing each other while Cooper's long-time partner Irina Shayk was watching.
Their performance was sizzling and not awkward. The fact that his lady is in the audience watching it was…eh…probably not a lot of fun for her.
https://www.youtube.com/watch?v=G0CI8pF2ZGw
And with those opening notes, Lady Gaga is now expecting Bradley Cooper's child. #Oscars pic.twitter.com/hABpinKt6y

— Ashley Spencer (@AshleyySpencer) February 25, 2019
12. Viggo Mortensen saying that Green Book made people understand why the Civil Rights Act was crucial.
Mortensen told Ryan Seacrest, "You know why the Civil Rights Act was necessary if you watch this movie." Huh. I'm going to go ahead and say that most people knew why the Civil Rights Act was necessary without having seen it.
https://twitter.com/CryptoGlamDoll/status/1099827697683968000
viggo mortensen really just said that because of green book people will know why the civil rights act was necessary SNSKSJSKJSS

— tris (@warrenkepler) February 25, 2019
Thank you civil rights heroes Peter Farrelly (of Stuck on You fame) and Viggo Mortensen for solving racism in the Deep South.

— Ryan Schwarz (@Ryguy613) February 25, 2019
13. Green Book winning Best Picture and Spike Lee's reaction to it.
According to Deadline reporter Pete Hammond, Spike Lee was "furious" when Green Book was announced as best picture. He got up out of his seat and walked toward the back of the Dolby Theatre auditorium, but then turned around and started talking to Jordan Peele, who was behind him. He allegedly "paced the aisle" and sat with his back to the stage during the acceptance speech.
If you'll remember, in 1990 Lee's movie Do The Right Thing was snubbed for an Oscar nomination while Driving Miss Daisy won for Best Picture.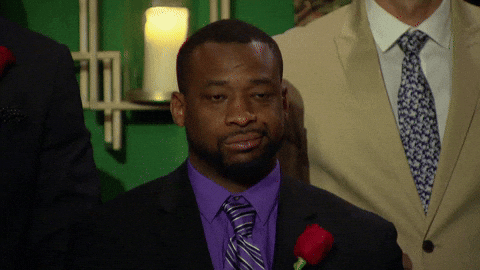 h/t Cosmopolitan and Deadline