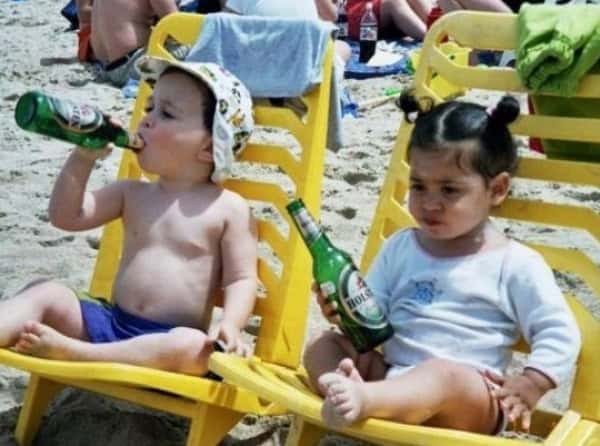 COMEDY
The 20 Funniest Beach Baby Pictures Ever (GALLERY)
Babies and beaches were made for each other. Kinda like Sriracha and instant mashed potatoes.

Posted by Nathan |
COMEDY
100 Funniest Dog Memes Of All Time (GALLERY)
Today is "National Bring Your Dog To Work Day" so we decided it was time to give the internet what it desperately needed — a collection of the 100 funniest dog memes of all time. These dog memes are vastly superi

Posted by Nathan |
COMEDY
The Funniest Dog Glamour Shots Ever (GALLERY)
Just when you thought dogs couldn't possibly be any more awesome, they decide to show the world their glamorous side. These are the funniest dog glamour shots known to mankind's best friend. Take a moment of paws and experience this amazing gallery of funny and awkward

Posted by Nathan |
NEWS
27 Memes That Prove We're Completely Addicted to Smartphones (GALLERY)
Are humans addicted to smartphones, cell phones, and mobile devices? Yup! The obsession has gotten so bad, in fact, that there are rehab centers for cell phone addiction and a recent poll discovered that 75% of couples claim iPhones are ruining their relationships. And just in

Posted by Nathan |
COMEDY
Summertime is the Best Time For "Summer Memes" (GALLERY)
Summer 2017 is officially in full swing, meaning it's officially "hot as balls" all across America. Hopefully these funny summer memes will help you beat the heat, even if it's just for a moment. And yes, "hot as balls" is hotter than "hot as hell" according to today's weather...

Posted by Nathan |