Demi Lovato fans jumped to her defense after trolls flooded social media feeds with hateful comments criticizing the singer's weight.
Celebrity gossip sites published paparazzi photos of Lovato on a coffee run last Wednesday. Sadly, the 26-year-old's first public appearance since her hospitalization following a near-fatal drug overdose in July was met with a stunning amount of hatred and fat-shaming.


Much of the vitriol appeared in the comments section of a Just Jared Instagram post, which showed a healthy-looking Lovato wearing a denim jacket and white t-shirt.


On the bright side, there were far more supportive comments than hateful ones. Lovato fans praised the singer for her bravery in battling her addiction and pointed out that gaining weight is a common, necessary, and oftentimes healthy side effect of rehab.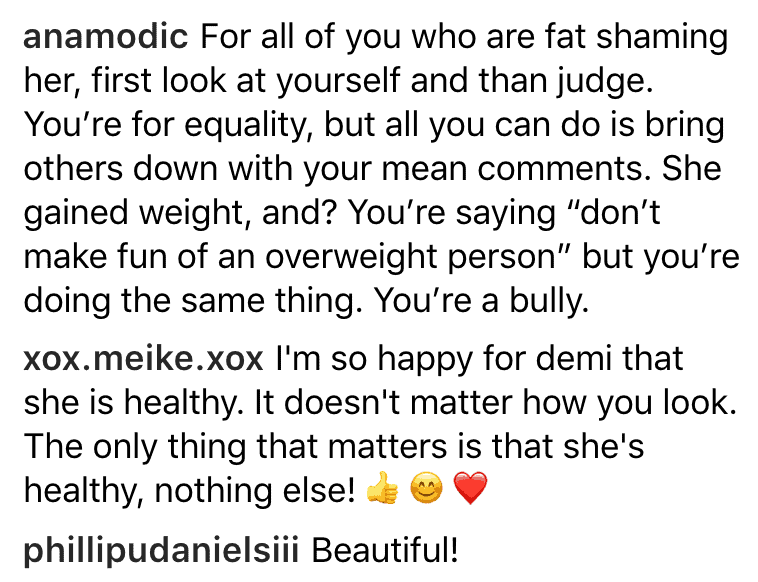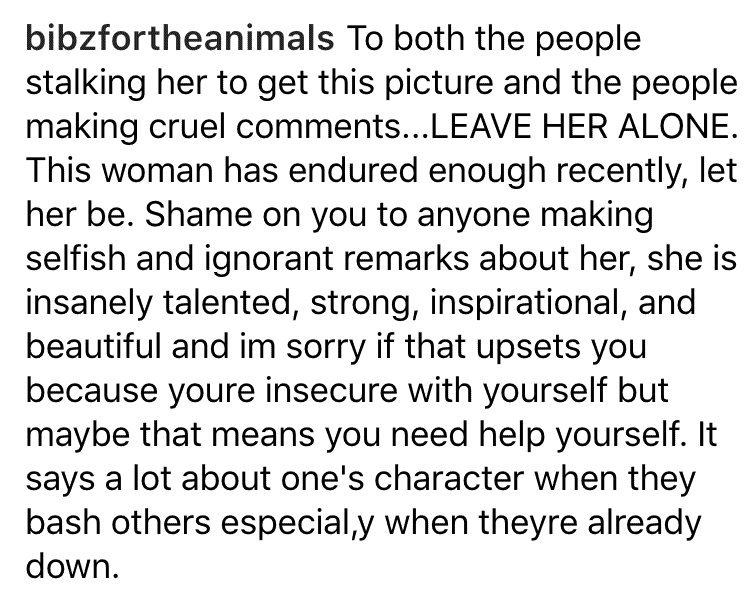 Fat-shaming is never acceptable, but becomes even more dangerous and malicious when the target is an eating disorder survivor. Lovato is a known proponent of body positivity and has always been vocal about her struggles with body acceptance, addiction, and mental health on social media.
Nearly two weeks after her overdose, Lovato took to Instagram to thank fans for their support.
"I have always been transparent about my journey with addiction," she wrote. "What I've learned is that this illness is not something that disappears or fades with time. It is something I must continue to overcome and have not done yet. I want to thank God for keeping me alive and well. To my fans, I am forever grateful for all of your love and support throughout this past week and beyond. Your positive thoughts and prayers have helped me navigate through this difficult time."
She broke her social media silence for the first time on Election Day, announcing she was "grateful to be home."