For better or worse, dating apps have changed the way we meet potential partners. It can be a disaster for some, but successful for others. Even I met my girlfriend on Bumble. So, it can work, but there's something special and unique about meeting people the old fashioned way and deleting your dating apps.
You know, like reaching for the same item at the grocery store or running into your ex on the vacation you took trying to forget about her, then fall in love with the hotel clerk. It's more fun to tell people than just, "we both were desperate and swiped right at the right time."
People are deleting their dating apps and meeting people the old fashioned way in this latest Twitter meme.
1.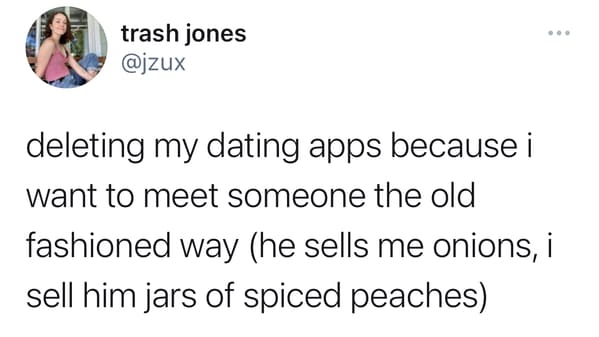 2.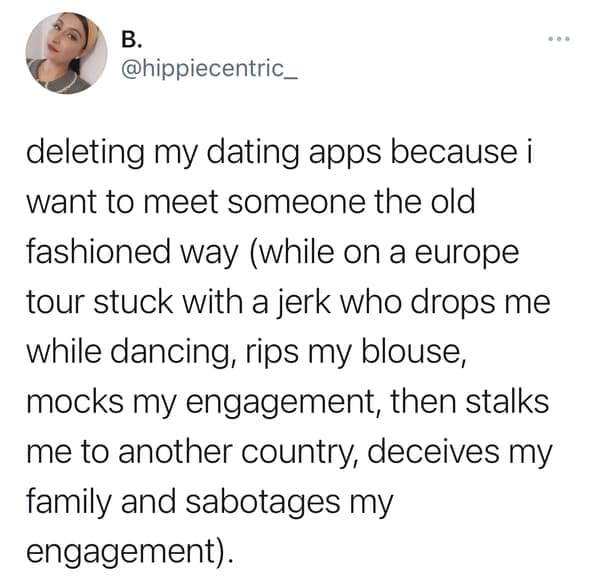 3.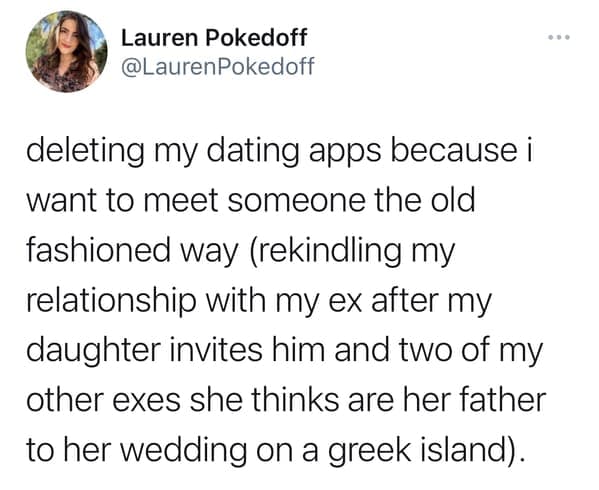 4.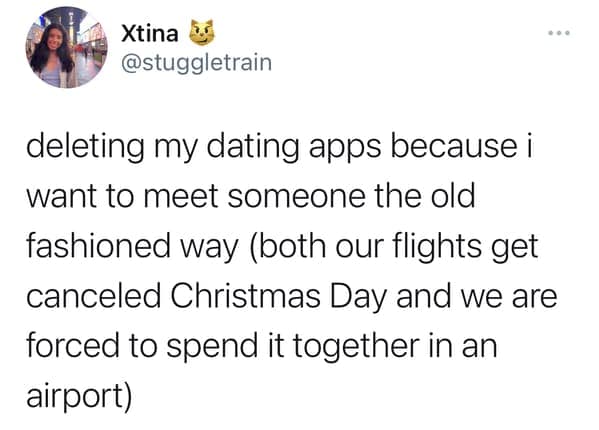 5.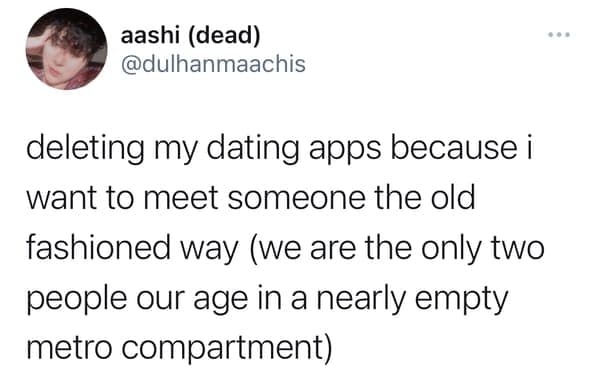 6.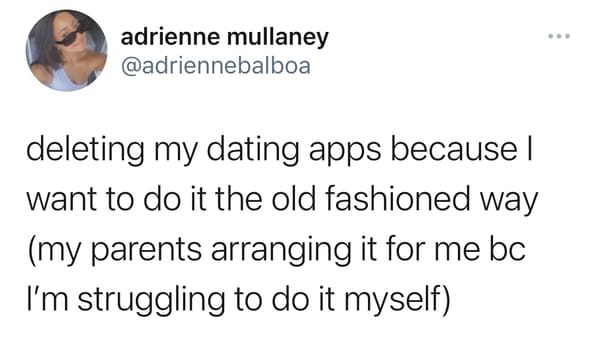 7.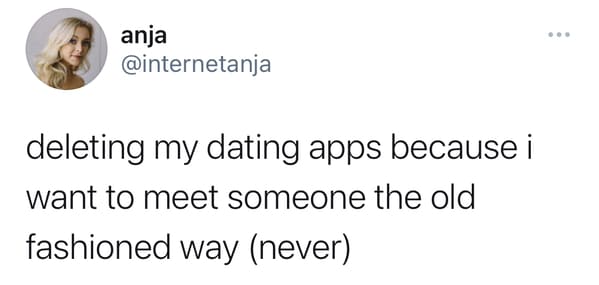 8.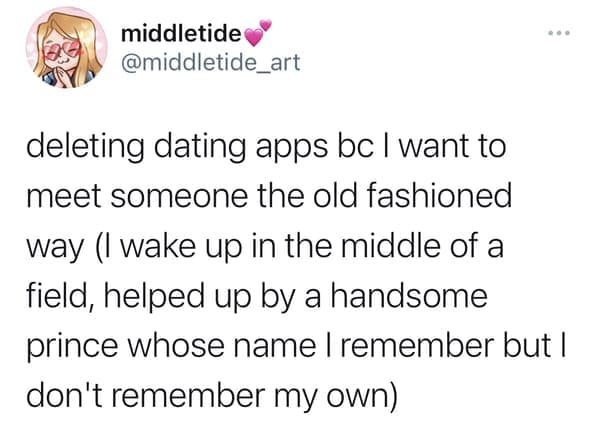 9.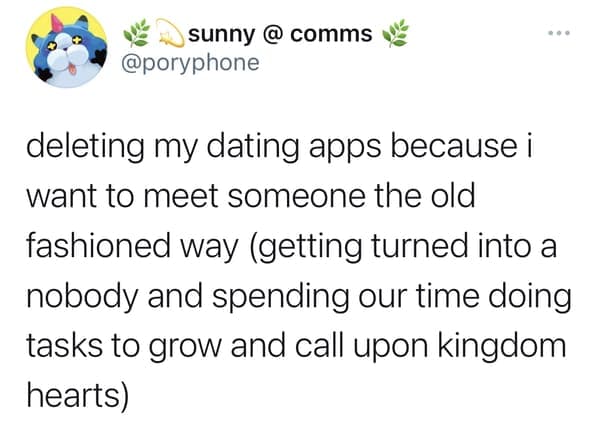 10.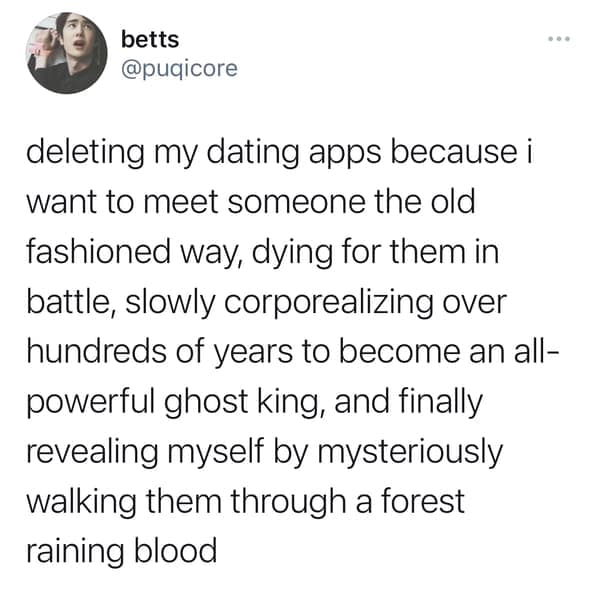 11.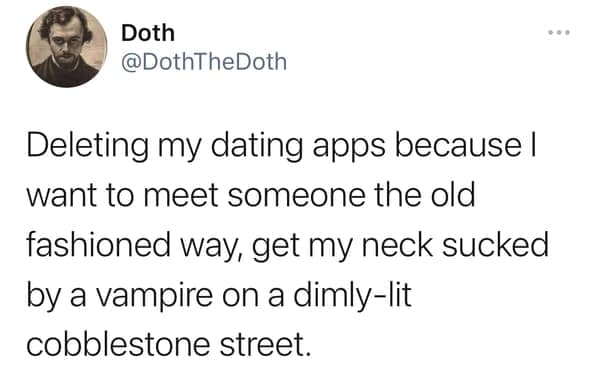 12.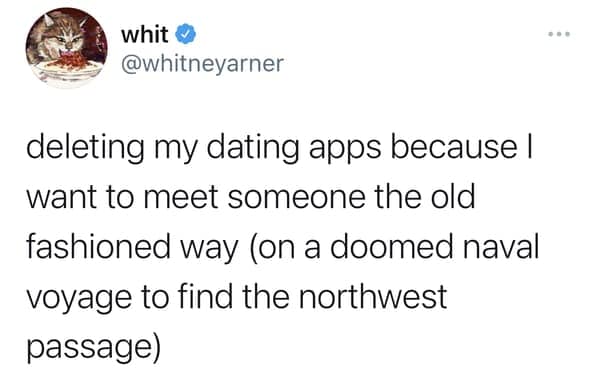 13.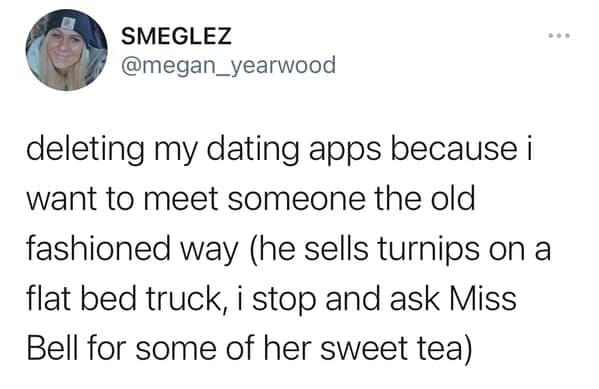 14.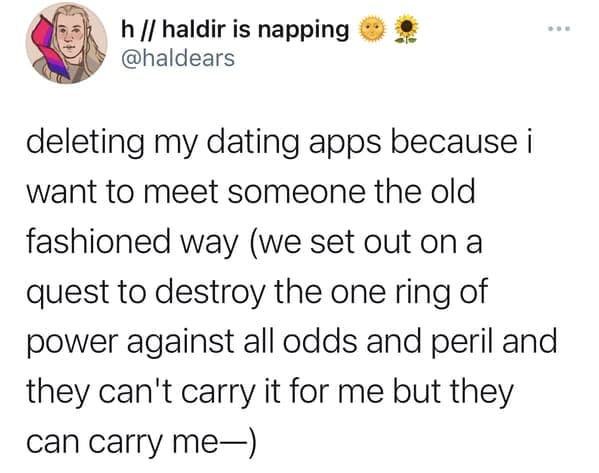 15.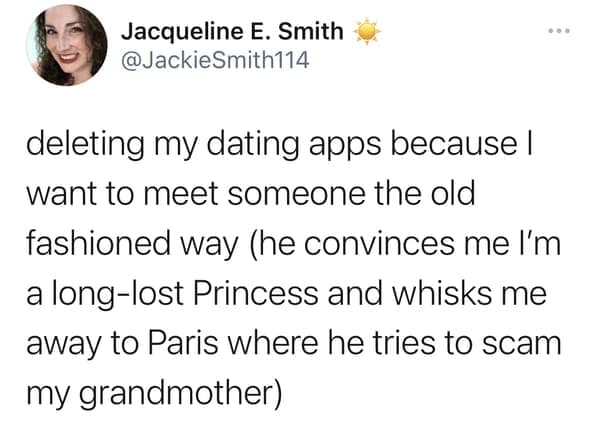 16.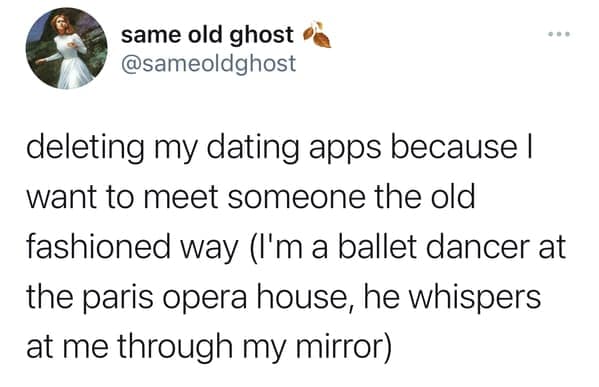 17.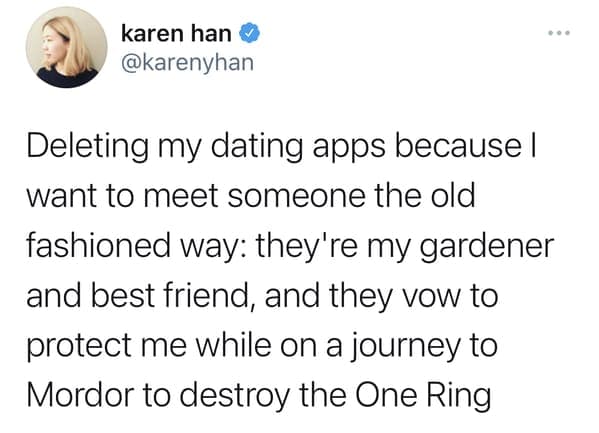 18.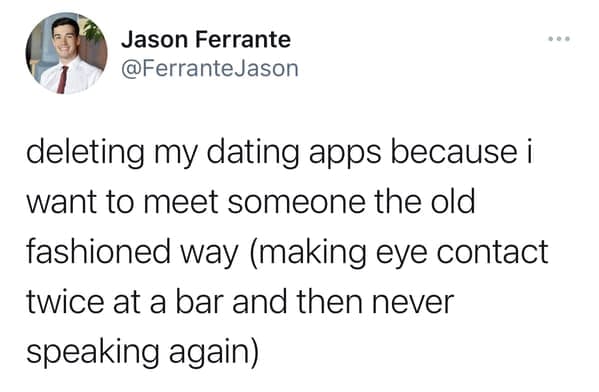 19.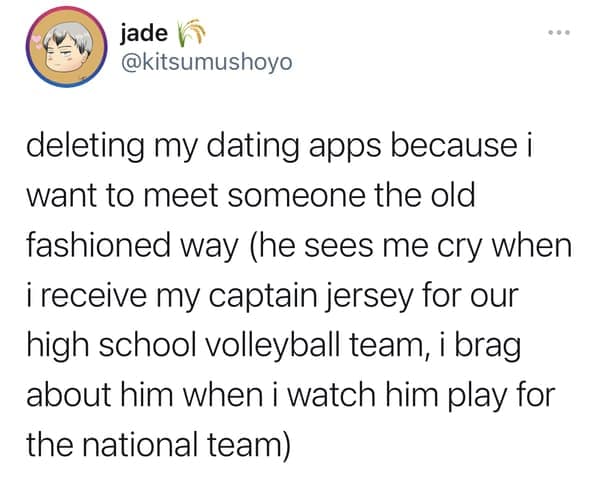 20.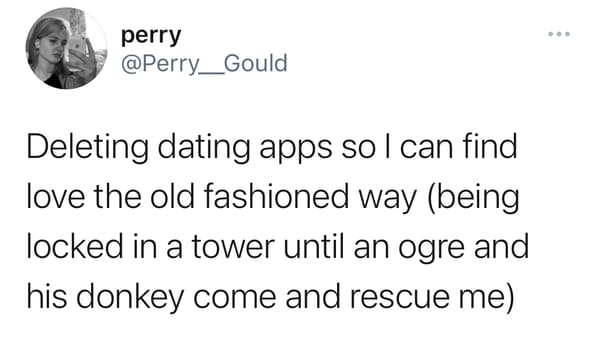 21.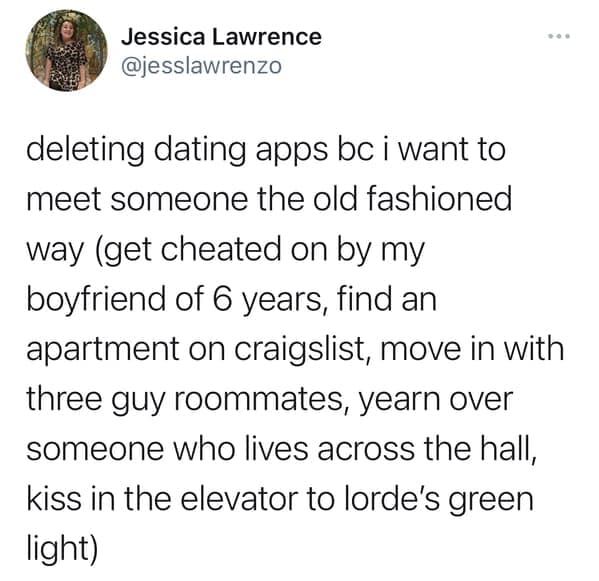 22.
23.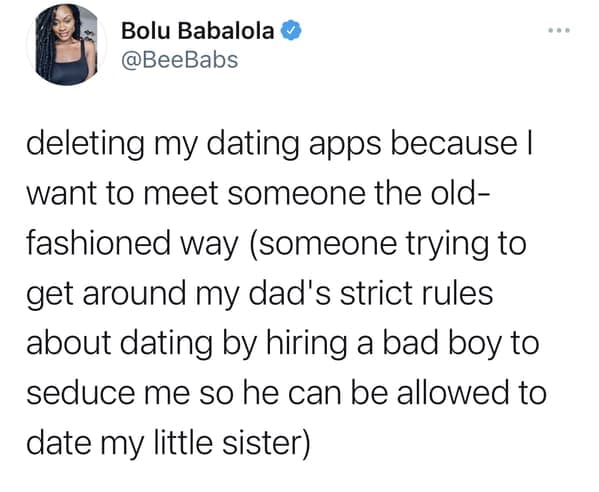 24.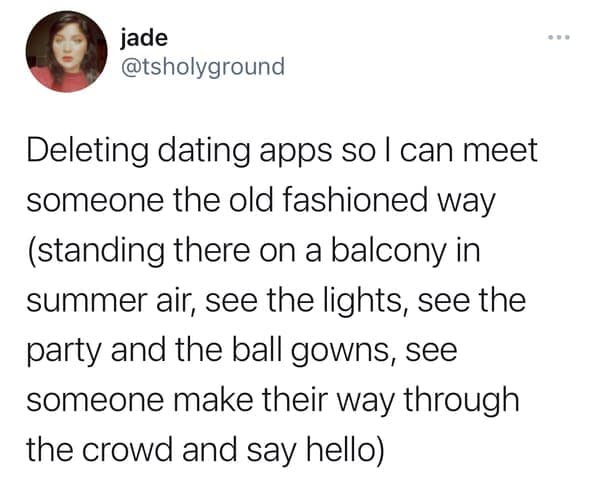 25.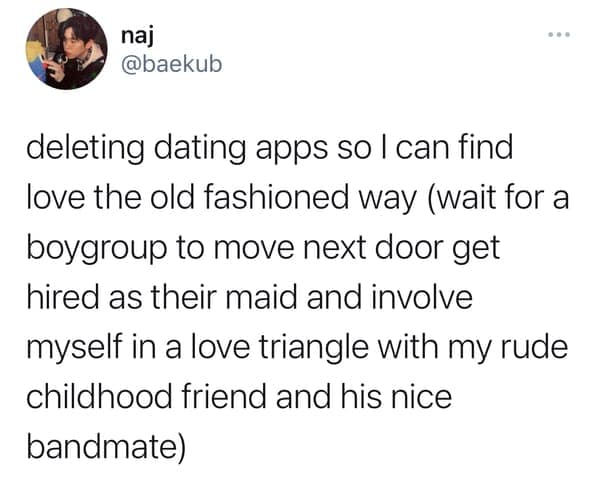 26.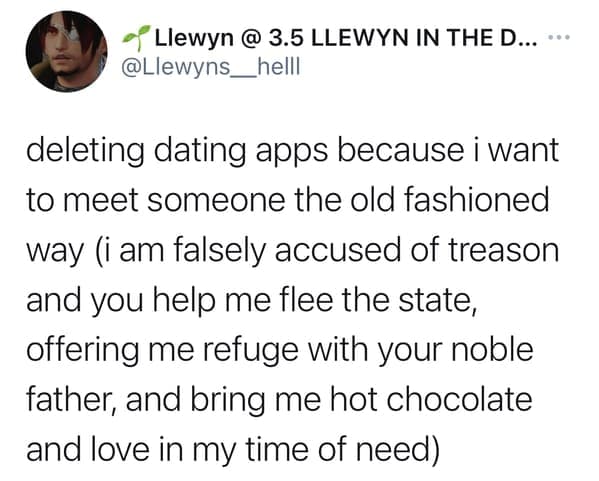 27.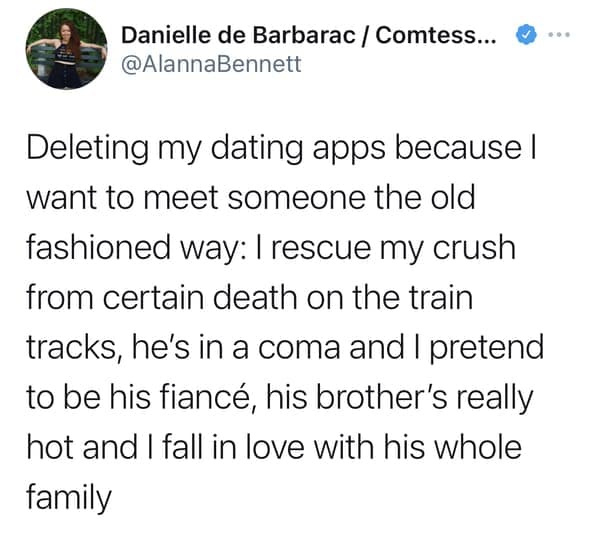 28.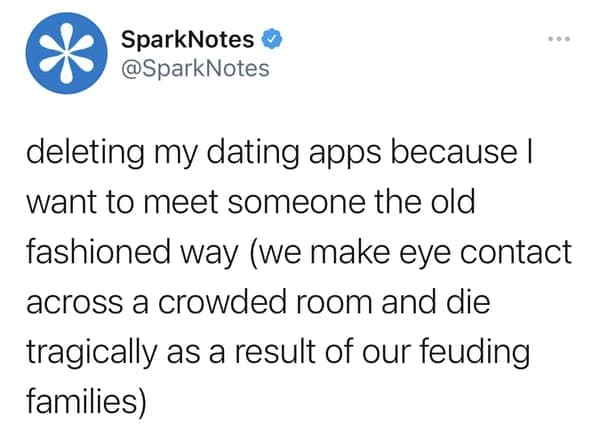 29.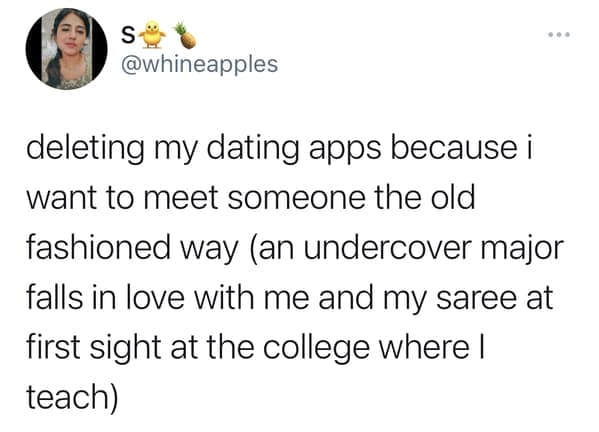 30.