Anyone who says they don't love a superficial celebrity feud is a dirty liar. We all like a little drama, especially when it isn't our own and we get to watch it go down from the sidelines. That being said, today's celebrity trash talking is between none other than Bhad 'Cash Me Ousside' Bhabie and Kim Kardashian.
For those of you who don't know, Bhad Bhabie and the Kardashians haven't had the best of relationships.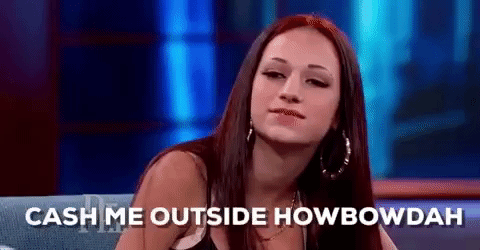 It all started back in February of 2017 when Bhab Bhabie attacked Kylie Jenner on a radio show, dragging the now billionaire for her looks and attention-seeking attitude.
Later that year, paparazzi stopped Bhabie in the airport to ask her about the Kardashians and she wasn't too pleased.
"Bitch, I would whop every Kardashian ass there is," Bhabie said after reporters asked her if she was scared of their reaction to her disparaging comments.
Which is why followers were extremely confused by this photo taken in July of 2017 where Bhad Bhabie and Kim Kardashian look like besties at brunch.
But it wasn't long before the photo ignited more drama when Kim K alleged that she didn't know it was Bhabie at the time the photo was taken. Kim thought she was posing with a fan.
Which resulted in Bhabie once again losing her sh*t.
"Why people lying like, bitch, you know who I am?!" Bhabie said.
In October of 2017, however, Bhabie seemed to put the feud behind her saying she "couldn't care less" about the Kardashians.
But when the photoresurfaced yesterday, thanks to Paper Magazine, Bhabie wasn't here for it.
I think about this a lot pic.twitter.com/sCsmjvhXq9

— PAPER Magazine (@papermagazine) March 21, 2019
She left a short but telling response to the magazine's tweet.
I don't https://t.co/hCoDmFiIdo

— #SPAZ #LottaDem (@BhadBhabie) March 21, 2019
And now we wait for what we can only hope is a petty AF response from the Kardashian clan.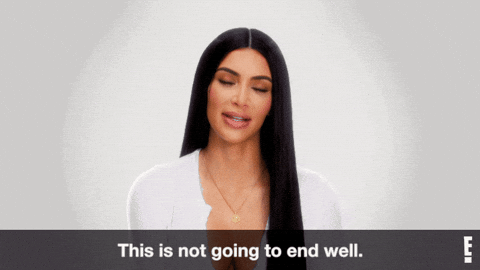 h/t BuzzFeed
*Lead images sourced from Bhad Bhabie and Kim Kardashian Instagram accounts.