If you or someone you know has autism, you're aware that along with its peculiarities come many challenges. Even seemingly simple everyday activities like going to the gym can be more difficult for a person who lives with autism.
This is why it's so incredibly heartwarming to hear of one autistic personal trainer who decided to open a gym that caters specifically to people with special needs.
Mark Fleming has never let his autism keep him from achieving his dreams.
In fact, he's had a strong passion for fitness ever since he volunteered for the Special Olympics in college.
Mark graduated from the University of Alabama with bachelor's and master's degrees in exercise science.
While volunteering, Mark noticed that the participants didn't have a place to work out when they weren't at Special Olympic training events.
"There was nothing for people with autism to stay active [after the Special Olympics ended]. And they would end up regressing. A lot of the time, people with disabilities stay at home a lot and become sedentary," Mark told CNN.
This is when he became inspired to open his very own gym that would cater to people with special needs.
Mark wanted to fill the void for those with special needs who didn't have a place where they could comfortably work out and feel at home.
For the next three years, Mark saved up by making home visits as a personal trainer to help people with autism.
Mark received his personal trainer certification from the American Council on Exercise back in 2012.
Then, finally, at the end of February, Mark opened Puzzle Piece Fitness in Florida.
The puzzle piece has become a symbol often attributed to autism because it embraces the uniqueness of every person on the spectrum.
"It's just to try to provide individuals a way to stay active, no matter where they are in their life," Mark told CNN. "Just seeing individuals get healthy, it's awesome – the healthier these individuals are, the more likely they are to live their best lives."
And according to the reviews, people are loving it.
"My son Kyle is a 32-year-old on the spectrum. He is high functioning. Since he has started with Puzzle Piece he is interacting more with his Dad and I. He now sets and watches some sports with Dad. And is more receptive to doing more sports than before. He has started this year golf skills and standup paddle with Special Olympics. He looks forward to Mark coming over. He prefers to have his sessions alone with Mark and no parent interference. This is great because he never expressed this preference before. He is becoming more vocal of his wishes. Thank you Puzzle Piece. Not only is his physical health improving so is his social."
— Sherry Honer
"My son loves working with Mark. He has fun exercising. Such a great life & healthy lifestyle skill. Makes me a Very happy, proud mom. 5 stars!"
— Heidi Ferraro
"Mark is a wonderful PT! He is flexible with his scheduling, and knows how to guide my exercises in an effective, easy to digest manner. I strongly recommend his services!"
— Jed
Find out more about Puzzle Piece in this video interview with Mark himself.
Awesome job, Mark!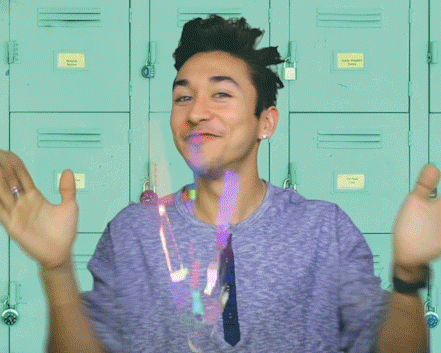 h/t Uplifting Today