Teachers are our undisputed everyday superheroes. Though they are the most vital and dedicated educators, teachers are often overworked, underpaid, and underappreciated. If you happen to be a teacher reading this, you know the story all too well. But we would like to do something—even if it's a small something—to show our gratitude for all that you sacrifice in order to mold the minds of the future. Here are just a few products we think any super teacher will appreciate, so treat an educator in your life—they deserve it.
*We hope you dig the products we recommend or just enjoy reading our content. In the spirit of full disclosure, we may receive a portion of the sales made on this page.
21. These amazing "Training Tiny Humans To Listen To Me" socks because every teacher knows that's just half the battle.
Get it on Look HUMAN for $12.99
20. A clever tee to show your students that you're not just a regular teacher, you're a cool teacher.
Get it on Look HUMAN for $15.99
19. This tote bag that beckons for a greater superpower than teaching children all day.
Get it on Look HUMAN for $27.99 
18. A crew neck sweater featuring two of your most frequent activities.
Get it on Look HUMAN for $35.00 
17. This stemless wine glass that reminds the world of your permanent excuse for finishing the bottle.

Get it on Etsy for $10.50
16. These wonderfully sarcastic stickers you can plaster all over your graded papers.
Get it on Look HUMAN for $10.00
15. A warning mug that lets everyone around you know that you have a teacher voice and you will use it.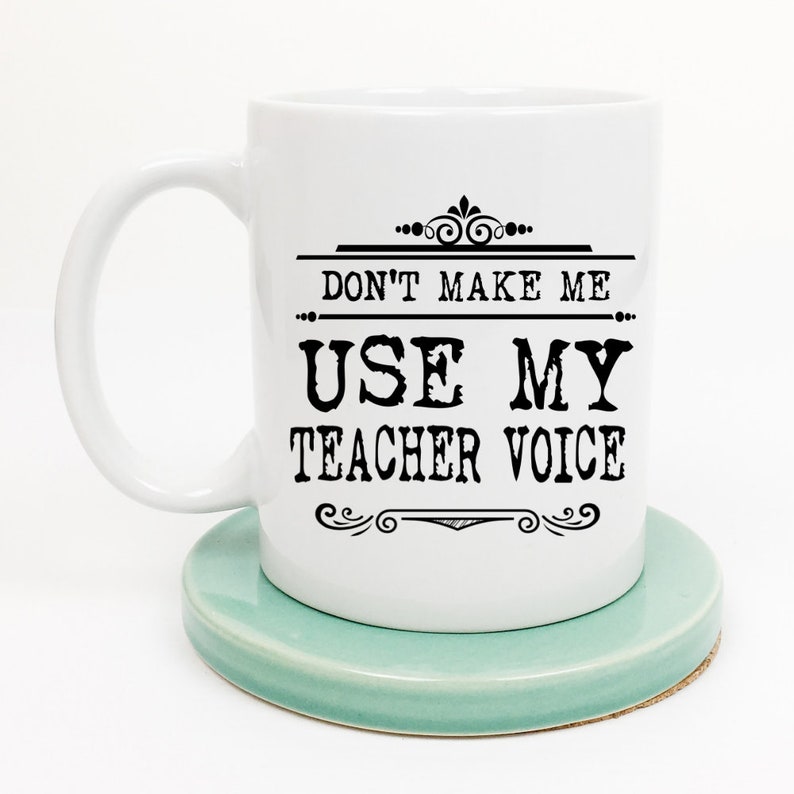 Get it on Etsy for $15.99 
14. This oh-so-ironic tee every teacher can appreciate.
Get it on Look HUMAN for $15.99
13. A therapeutic adult coloring book made specifically for teachers.
Get it on Amazon for $8.99 
12. This notebook to remind yourself there's nothing a boss ass teacher like you can't handle.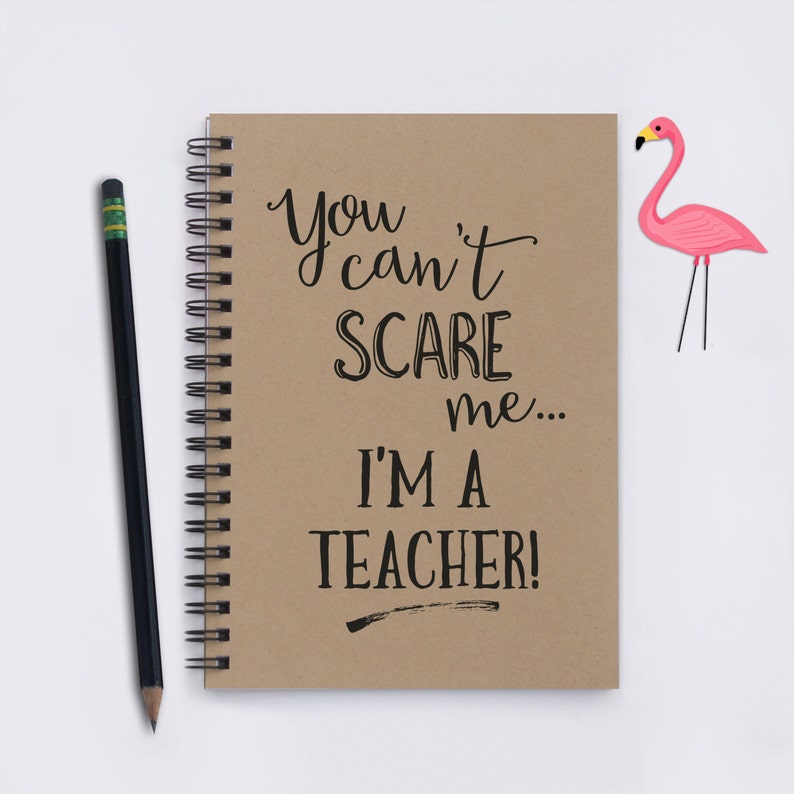 Get it on Etsy for $6.00
11. This wonderfully sarcastic "Being A Teacher Is Easy" tee that will make you laugh until you cry.
Get it on Amazon for $18.95