The hip-hop community has been using the term "bread" to mean "money" since time immemorial (who could forget Biggie's infamous track "Gimme the Loot?"), but only this month did the Twitter community transform the phrase "let's get this money" into a meme. Certainly you've seen it around. If not, HOO-BOY are you in for a treat!!!!
30.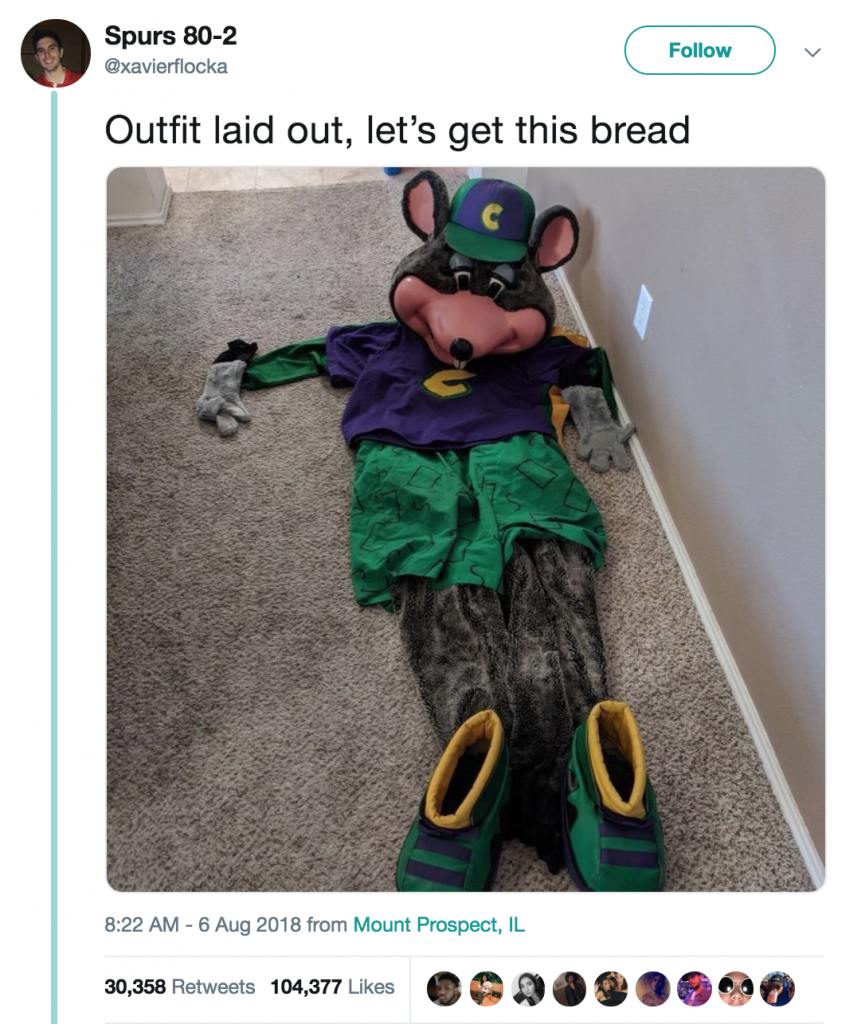 29.
Me: "Let's get this bread!"

My employer: pic.twitter.com/xVhYh23NEk

— The Wicked Weiner ? (@jaceeeee) October 23, 2018
28.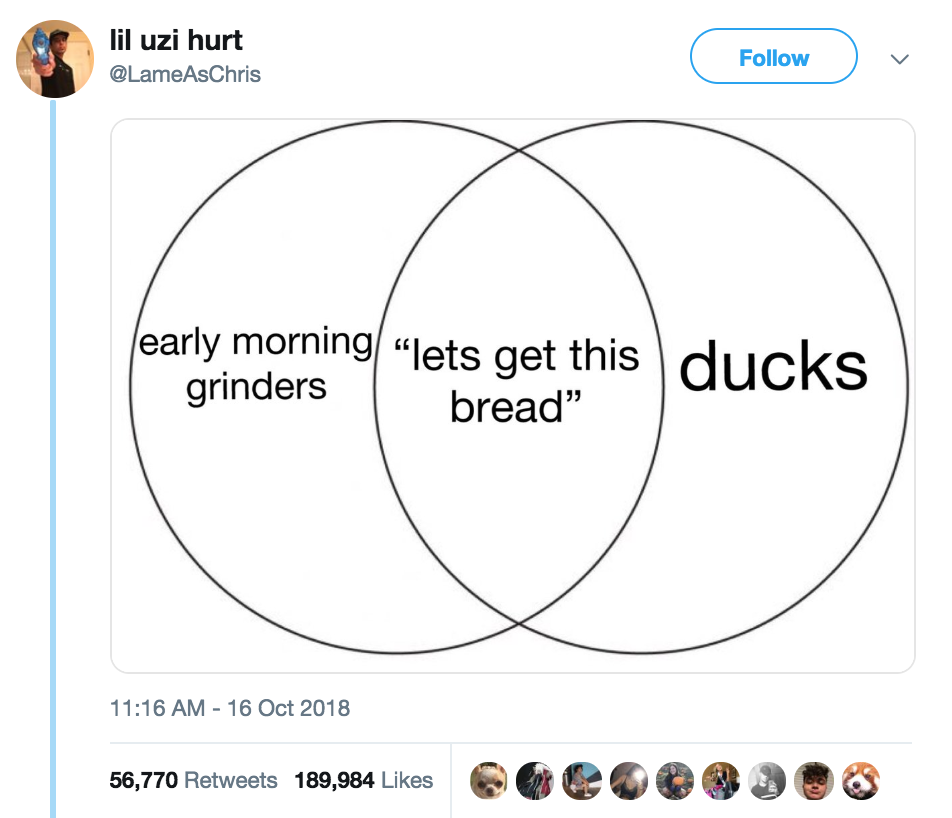 27.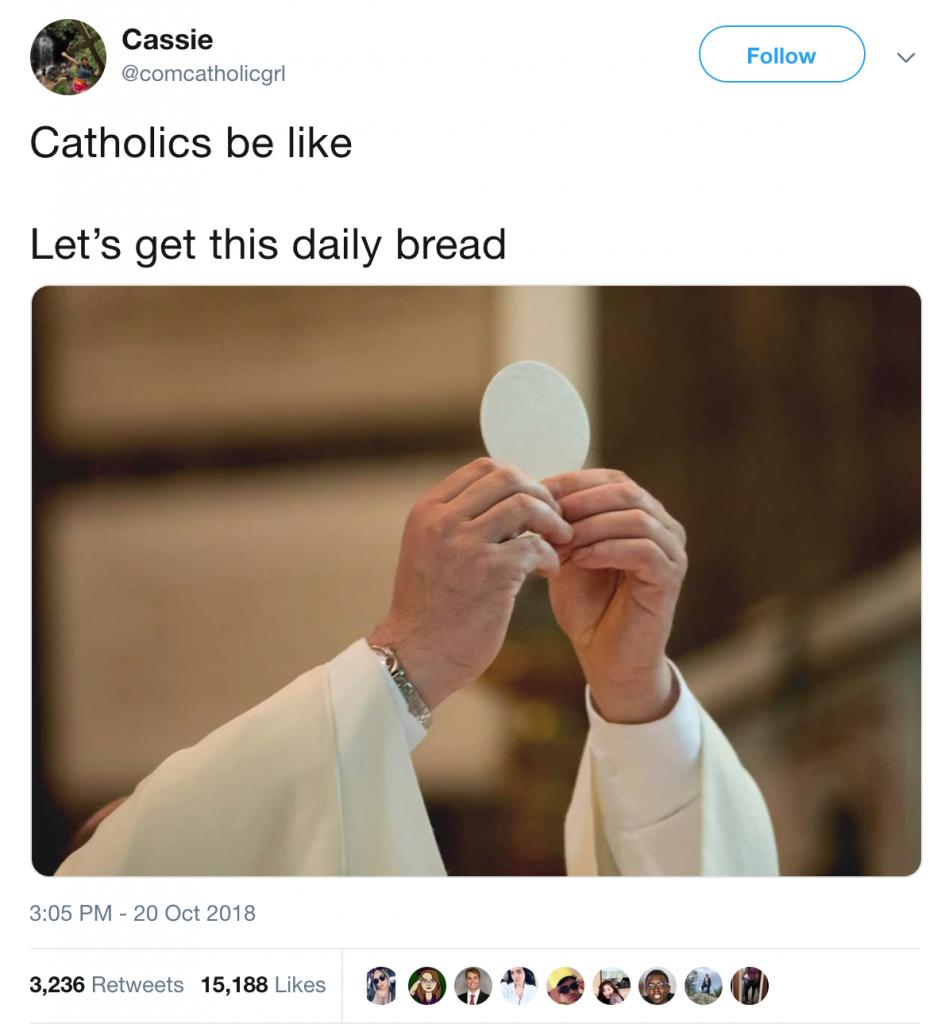 26.

25.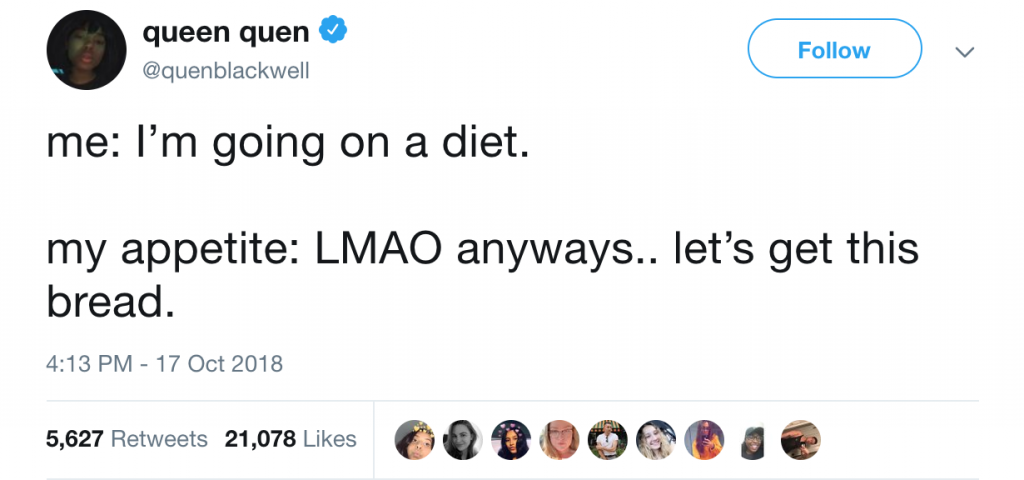 24.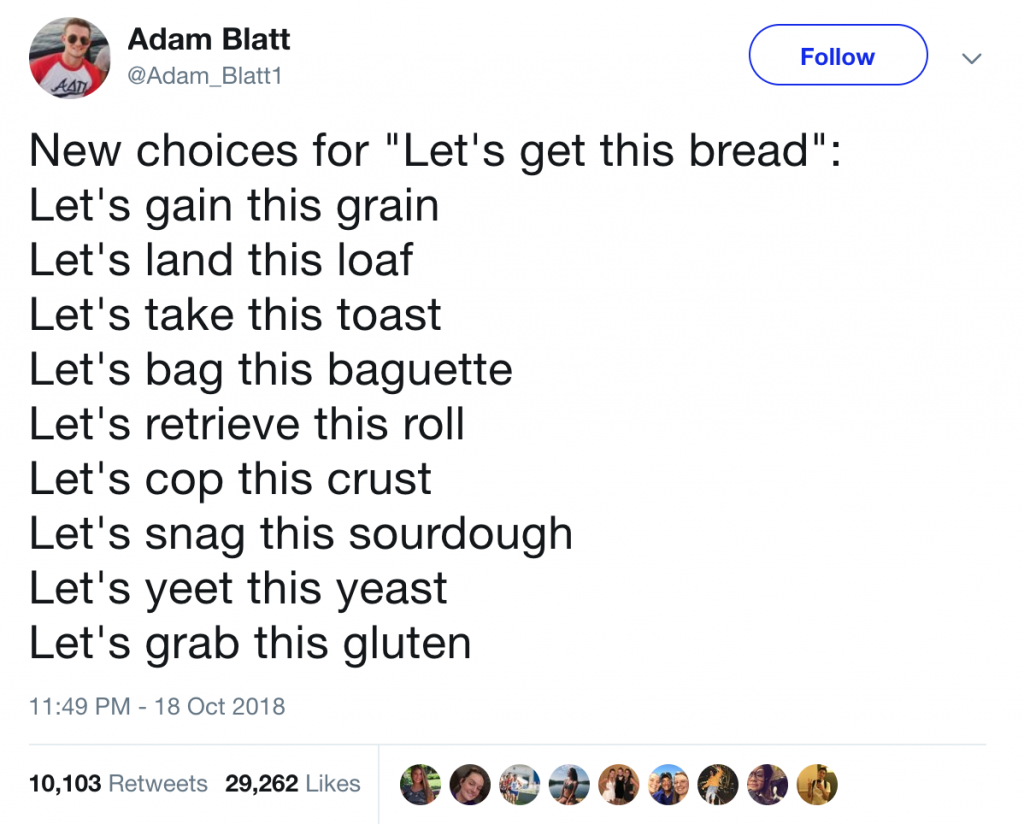 23.
What have i done LOL pic.twitter.com/1Lhp8SF6dJ

— angie lopez (@angieboo78) October 19, 2018
22.

21.