No good deed goes unpunished, even if it's as simple as not sexually assaulting someone.
This story starts out familiar enough, after a long night of drinking, Michelle Gallahan and her friend Kevin went back to his place to sober up. After a few hours of talking (roughly around 5am), she dozed off. Since he neither wanted to wake or force her to go home, Kevin took the opportunity to get his taxes done in his living room.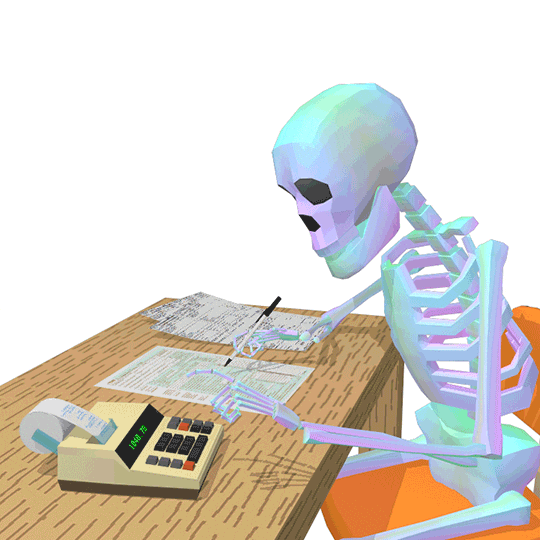 "If I was in that situation I wouldn't want to be asked to leave at 3 am to walk a mile home," Kevin told BuzzFeed News. "If something happened I would have felt really bad, and it seemed like an opportunity to do something nice."
Simply enough, Kevin left her sleeping alone because he didn't want her to feel alarmed or concerned he took advantage of her. Seems logical and thoughtful, right?! Well, not according to large swaths of the internet.
When Gallahan's roommate Jessica Lipsey shared the anecdote in a tweet, the internet immediately divided.
Understandably, neither Jessica, Kevin, or Michelle expected so much negative feedback to the story.
my roommate fell asleep in a guys bed and he was so worried she would think he took advantage of her that he stayed up and did his taxes in the living room until she woke up lmao i guess all guys aren't trash after all

— jessica (@jay_lips) February 24, 2018
The internet fell into a few main camps. There were men who claimed Jessica's assertion that "all guys aren't trash" was rooted in reverse sexism (I am currently smashing my head into the wall).
No, many of us are decent ppl .

— Alan, – Jeep-man. (@CalicoAl) February 26, 2018
Would he be trash if he just laid there and slept?

— Miguel (@truechains) February 26, 2018
There were more angry men who claimed the story was "made up" and there was no way Kevin wouldn't assault Michelle in her sleep. Yikes. The amount of men who showed themselves to be opportunists for rape are both alarming and unsurprising.
@FratStafford put this one in the folder of things that didn't happen

— Kyle (@FrazKyle) February 26, 2018
I think you're just hanging around the wrong people. Cuz 75% of the dudes I know wouldn't do this

— wyd (@SavageSocial1) February 26, 2018
A universe where it's a fantasy for someone to be this much of a gentleman because SO MANY would take the opportunity to assault someone knowing they could get away with it. this just proves not all men are bad, some are good ❤️

— Alli's Closet?? (@AllitheSavage) February 26, 2018
But wait, there's more hell. There were also men who were angry at Michelle for falling asleep in the first place, because how could she? Even though Kevin was unbothered, they seemed greatly disturbed by the idea of a woman falling asleep and NOT getting raped.
Read it again! Clearly says he was worried of being falsely accused

— Rory Fitzpatrick (@RoryFitz11) February 26, 2018
Also there's a difference of worrying about being falsely accused and worrying that she'd think he assaulted her. One is because of selfishness and one is because of sympathy and care for another human being:///////// nice dude seems to fall under the latter, these guys don't

— happy ? (@allkbabes) February 28, 2018
So if he'd have just fallen asleep and not done anything, and she accused him of something he didn't do anyways, he'd have still been trash?

— Garrett (@GPrestemon26) February 26, 2018
Female logic smh

— juan cuellar ? (@juancuellar_13) February 26, 2018
I'm not gonna generalize an entire gender

— Garrett (@GPrestemon26) February 26, 2018
Here is the problem I have with this. For one, who is this guy, friend, bf, or what it seems to me, one night stand? You women are just as guilty as any guy on any given Sunday. Guys who are nice get shit on, figuratively, and you wonder why most R tired of the constant runaround

— OneNationUnderGod (@waite_lane) February 26, 2018
Nor should women acuse men of something bthey didn't do. Yes that stuff does happen and it's wrong BUT it would be folly to sit here and pretend ALL women are innocent.

— ?King James? (@jamesdailey57) February 26, 2018
Then, there were, some women (and some men I guess) who appreciated the anecdote.
The fact that he couldn't fall asleep bc he was worried about that shows how bad we are as people. Good for him but we shouldn't have to worry about that

— Nathaniel Sanchez (@NMarshmallowS) February 26, 2018
And women shouldn't have to wake up worried about whether or not they were assaulted simply based on where they fell asleep smh :/

— Alli's Closet?? (@AllitheSavage) February 26, 2018
I need me one like that

— yung fool (@alenafrey1) February 24, 2018
thank u ily!!!! god damn i don't care for all this backlash

— jessica (@jay_lips) February 26, 2018
Jessica had to write some follow-up tweets to address all the backlash and infighting.
The internet is truly a cesspool from hell.
some boys are really taking this shit and getting offended, what does that say about them and the society we live in? girls live in constant fear of being taken advantage of, sexually harassed, etc. so u can all take a fuckin seat

— jessica (@jay_lips) February 26, 2018
my POINT is that he was just trying to do the safe thing and it was the right thing to do, and if you're judging him for it ur a piece of shit

— jessica (@jay_lips) February 26, 2018
i honestly didn't think this would blow up and i'd have to be explaining myself and this situation lmao

— jessica (@jay_lips) February 26, 2018
Hopefully, trolls aside, some dudes take notes on how to smoothly handle a very simple situation.
via Someecards, DidYouKnowFacts.