As anyone who's worked in a restaurant can tell you, you deal with your fair share of Karens (and Kens!)
And there's nothing you'd love more than to have the petty victory of spitting in their food or adding the extra hot peppers instead of the mild ones, but you really don't, and not just because it's illegal and unethical, and kinda makes you just as bad as them.
Still, there are those employees who cross the line with customer revenge, and recently Redditors responded in an epic thread posing the question:
Restaurant workers, what is the worst thing you have seen done to a customer's order?
Some of the answers are, well, actually, just read for yourself.
1. Half-sliced.

2. Woops!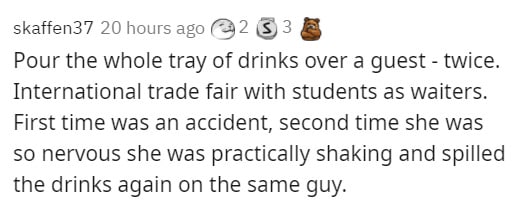 3.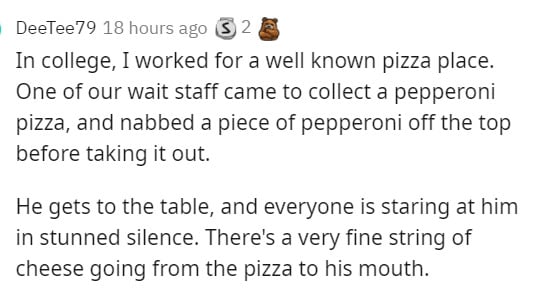 4.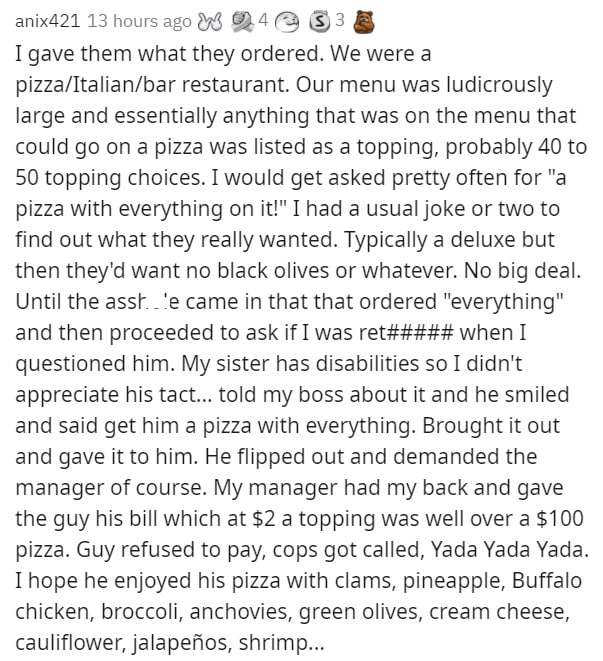 5. Make it spicy!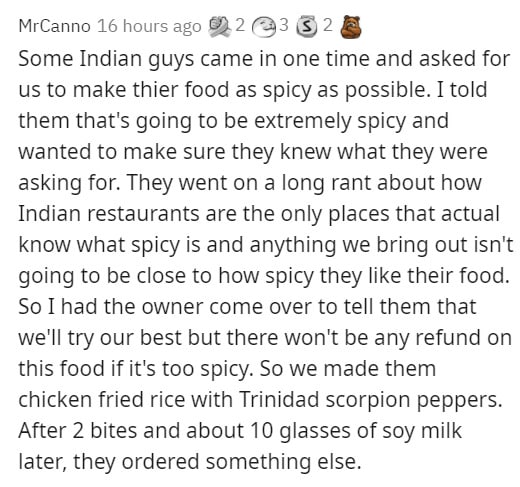 6.

7.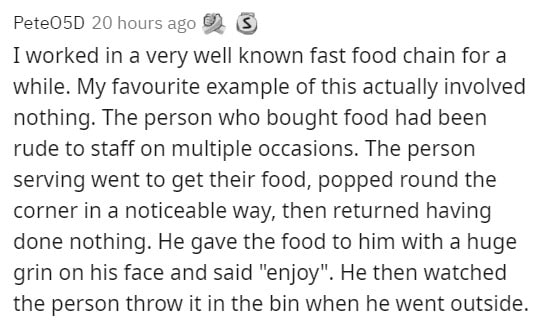 8.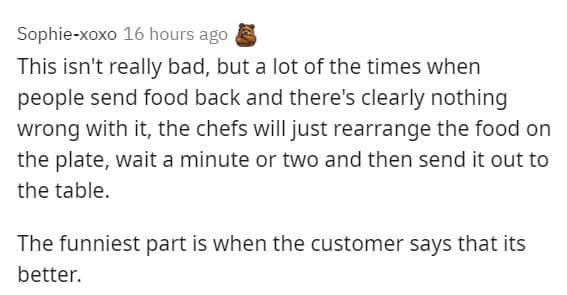 9.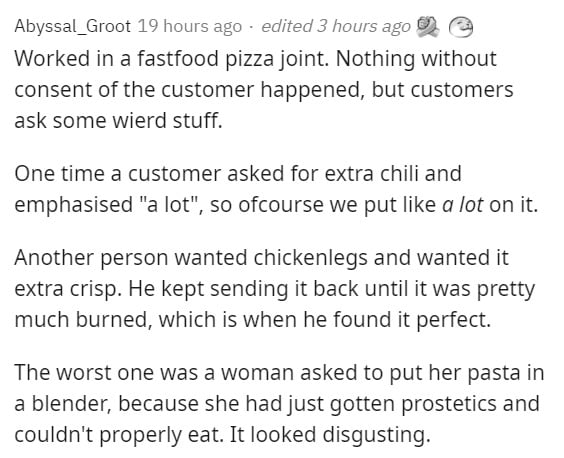 10.

11.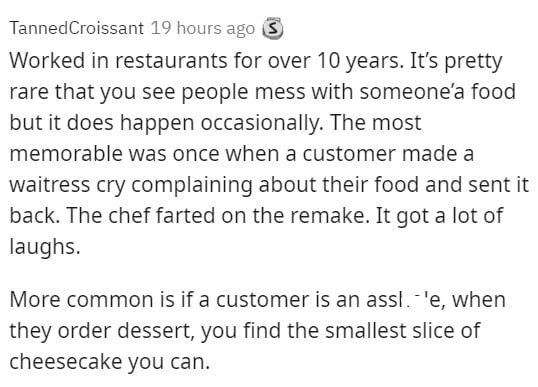 12.

13.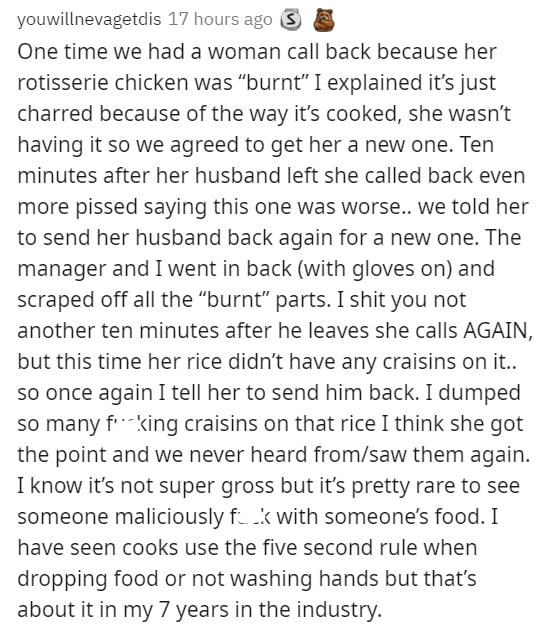 14. When in doubt, give them exactly what they want.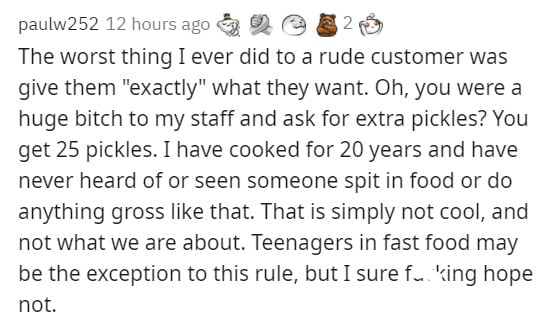 15.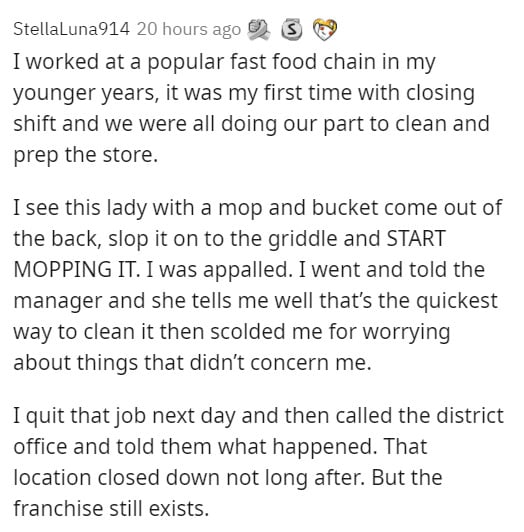 16.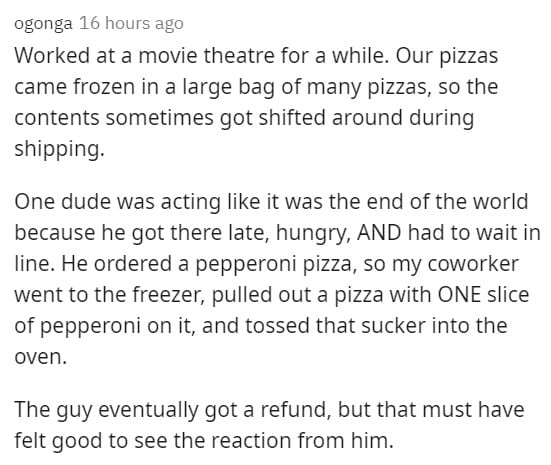 17.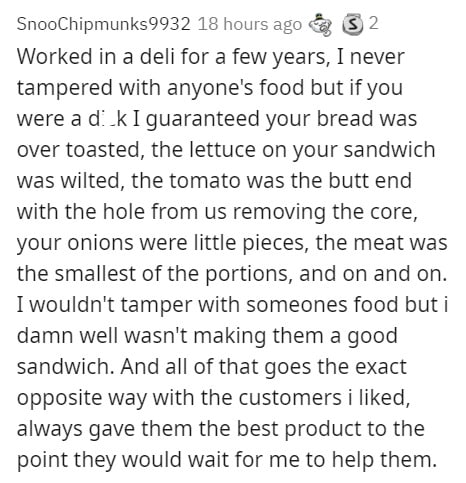 18.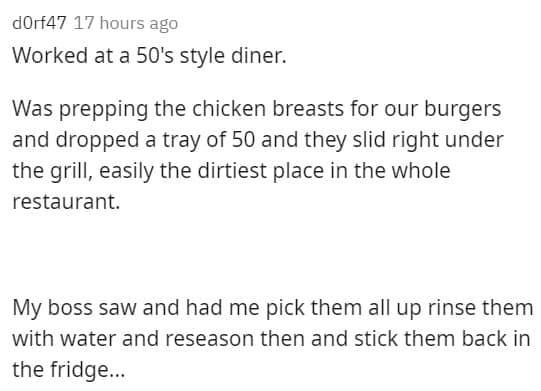 19.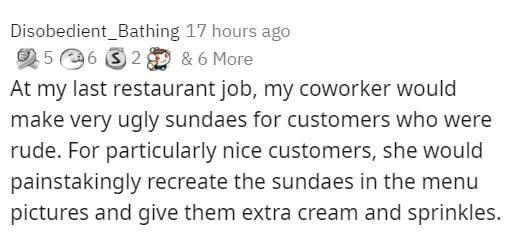 20.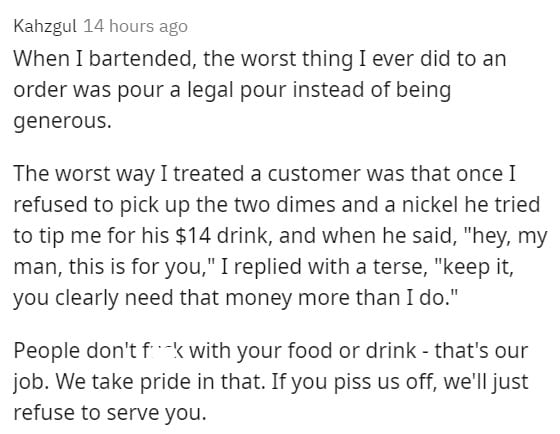 21.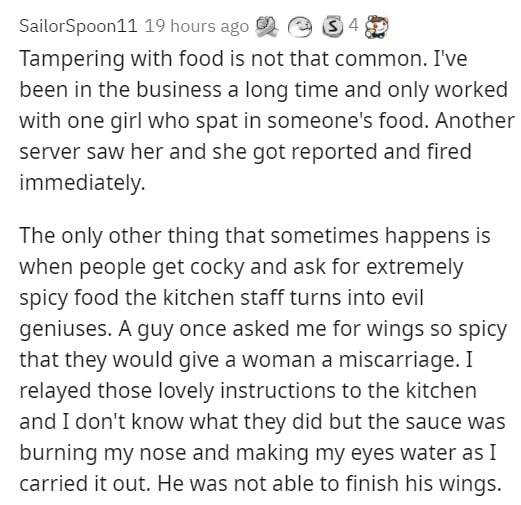 22.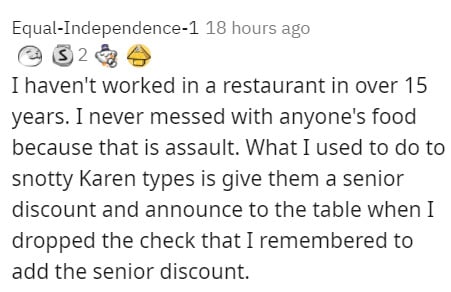 23. Pickles, pickles, pickles.