When you're a kid, sometimes your sweet tooth gets the best of you. You know, you're watching TV and all of a sudden you're dunking Oreos into maple syrup as an appetizer and then you're inhaling Fruit by the Foot as your main meal.
It's happened to all of us and comedian Zach Broussard is getting all the treat deets by asking people what their weirdest habit snacking was as a young kid.
Broussard kicked off the weird snack-a-thon thread by admitting he used to microwave M&Ms one a time resulting in what he called "the perfect little hot chocolate poppers," which actually sound delightful.
Some of these former kid's treat concoctions sound absolutely atrocious and some are surprisingly tempting but we'll let your taste buds decide.
Here are some of the best and weirdest childhood snacking habits:
1.

2.

3.

4.

5.

6.

7.

8.

9.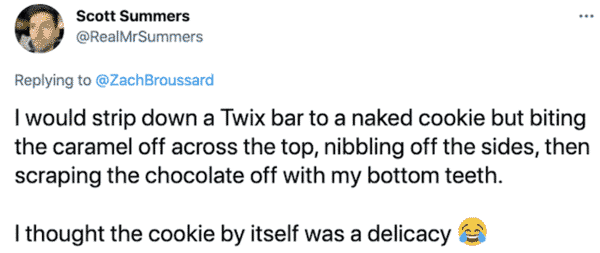 10.

11.

12.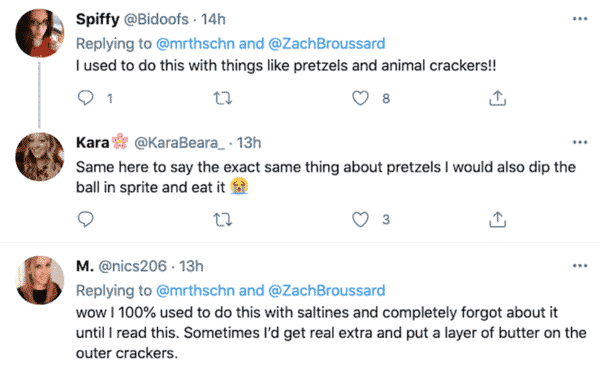 13.

14.

15.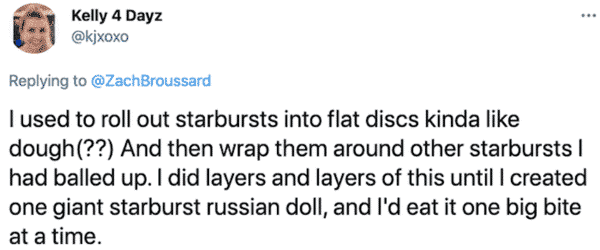 16.

17.

18.

19.

20.

21.

22.

23.

24.

25.

26.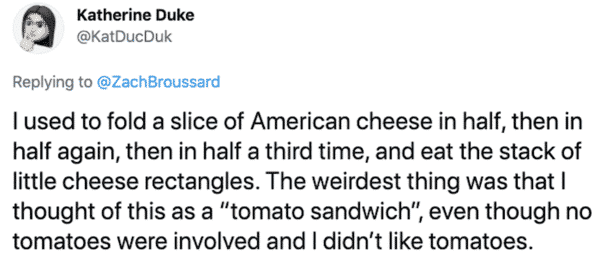 27.

28.
29.
30.