When it comes to celebrity couples, Kristen Bell and Dax Shepard are up there for most successful. Not only do the two make it work despite their busy careers and growing media profile, but, they also find time to raise their children out of the spotlight–even with their fame.
The best part–in my opinion–about Bell and Shepard's relationship as a couple is that they never let the fun and humor disappear from their romance. Throughout the years, the two have been open publicly about all of the fun they poke at each other, and all the ways they still prank, joke, and mess with each other. They're also brutally honest with each other when times get tough–like when Dax Shepard was battling sobriety.
This week, however, Kristen Bell decided to poke some fun at her hubby on social media by sharing some graphic information with the entire world. On Monday, an Instagram account that frequently posts funny and interesting cross-stitch photos posted this hilarious, yet graphic, cross-stitch.
Who decided to comment on the post? None other than our girl, Kristen Bell. Caught by the sneaky–yet amazing–Instagram account @commentsbycelebs, Bell simply said that she needed this very visual cross-stitch for her husband.
Now, what does this exactly mean? We're not entirely sure. Does it mean Bell is into butt stuff and Shepard's just not about that life? Possibly. Does it mean Bell likes to mess with Shepard and pull pranks involving butt stuff? Most likely.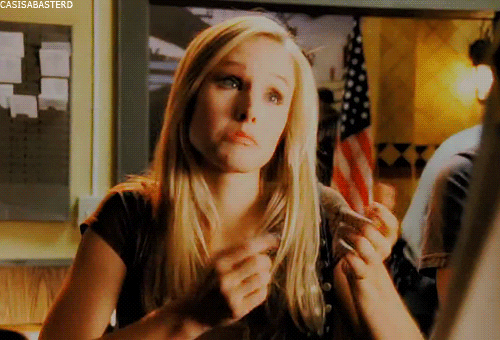 Either way, we love a couple who's not afraid to share their interest and laughter about butt stuff on the Internet for the entire world to see. Keep doing you, boos.