A TikTok video showing someone who seems to be an Amazon delivery driver stealing a package went viral this week.
On Tuesday, Vitaly (aka @talktomeiinstead on TikTok) posted the video. To date, it has received over 4.2 million views and has almost a million likes.
The post is actually a home security camera's footage. The delivery person goes to the front porch and puts the package down. Normal! She takes a photo of it. Again, normal!
… and then she walks away with the package.
Not so normal.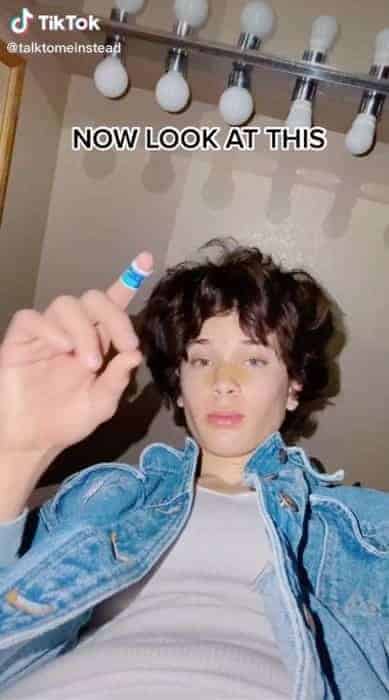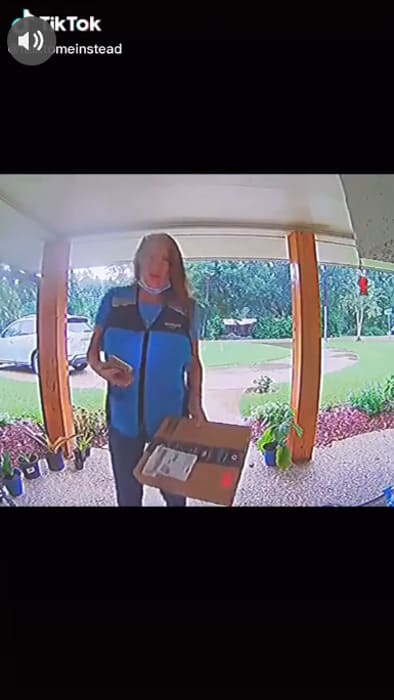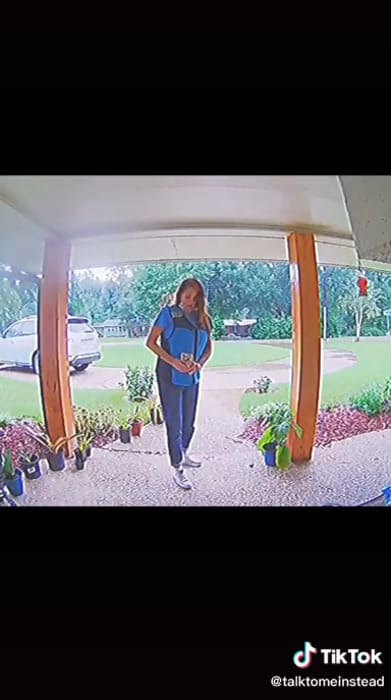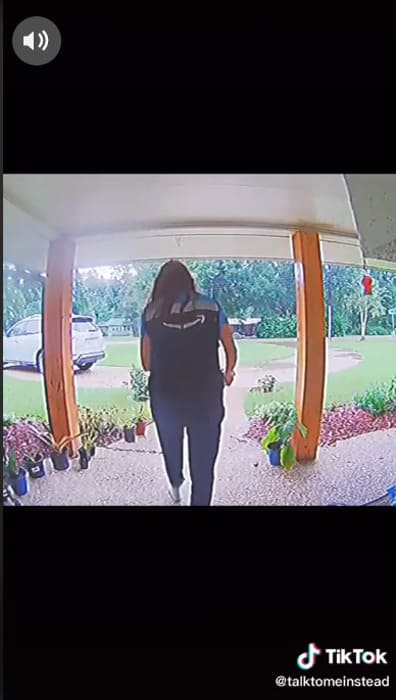 Vitaly asked, "Did this lady really just take my new MacBook?"
In the video's comments, Vitaly asks his followers if he should sue.
Other people chime in with suggestions that the delivery woman be arrested or fined.
"Makes you think how many other times she did this without being recorded and got away with it!!" @lillady123 wrote.
Other commenters pointed out that this could simply be protocol, or that the employee realized she had delivered the wrong package.
"Sometime[sic] it's not the fact they're taking it," @hcodd2 pointed out. "Sometimes they can be returning it because no one answered the door and there isn't a safe place."
Most people, however, are firmly in Vitaly's camp.
"It amazes me that people still try stuff like this with the amount of people that have cameras on their porch now," @allywally wrote.
Vitaly did not respond to a request from Daily Dot. There are also reports that the footage is not actually his. The Daily Dot did get in touch with Amazon, which said it was investigating the situation.
In the comments, Vitaly shared that he would be going to court next month.