Well, it's finally spring and summer will be here before we know it, so now's the time to start shopping for some clothes for warmer weather. Let me just take a big sip of iced coffee and open my laptop:
JANTIES: Will you make these part of your summer collection? https://t.co/jlERYBxe9e pic.twitter.com/qxS357ll36

— ABC7 Eyewitness News (@ABC7) April 2, 2019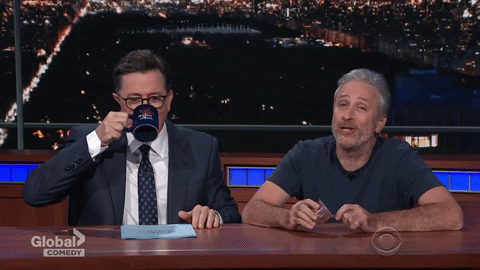 What, in the name of all that is good and holy, is that? Some kind of denim diaper? Ah, yes, just what every modern woman on the go is looking for: a pair of shorts that you need to get a bikini wax to wear. Or…are they underwear? Which also sounds great, because who doesn't want a pair of panties made out of thick, coarse-crotch, super-unabsorbent denim?
Apparently, they're either. Or both. Shorts and underwear, that is. By Y/Project, they're listed on ssense.com as "Navy Denim Panties." But the description says, "Denim brief-style shorts in navy." So who knows. According to ABC7, they can be worn under or over pants and Y/Project calls it underwear that doesn't need to stay "under there." Yikes.
And in case you thought the company was just trolling people, the jean panties ("janties") cost $315 (THREE HUNDRED AND FIFTEEN DOLLARS) and are completely sold out on the site, except for size XS (I just checked).
You can probably guess what Twitter thought of this fashion nightmare.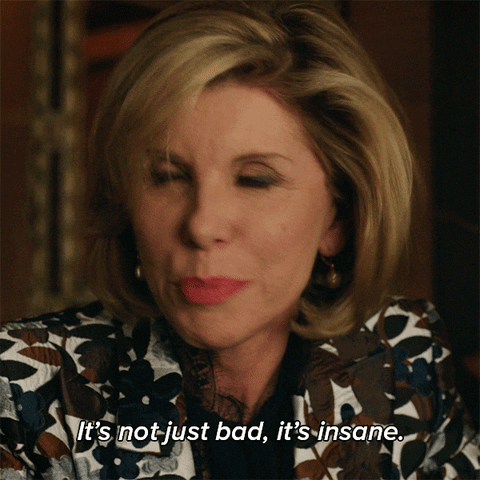 A few people thought it was maybe just a late April Fools' joke.
Please tell me this is just a late april fools joke

— this is a jjong only month, go home (@eternaljjongie) April 3, 2019
And several people made references to Arrested Development's "Never-nudes."
— Mangy Jay (@magi_jay) April 3, 2019
— Braddock (aka Numbers Station Agent 8488) (@Rhinocerization) April 3, 2019

But mostly it was just a cornucopia of jokes.
Daisy Don'ts

— Logan Trent (@TheLoganTrent) April 3, 2019
We should be calling these things "Diaper Jeanies" https://t.co/h184NF62ep

— Quinn Sutherland (@ReelQuinn) April 3, 2019
— Alison (@aleesohnn) April 3, 2019
A part? I will wear nothing but janties summer, spring, winter, fall, and I mean nothing. This summer's book tour is going to be really special. https://t.co/pYMse25bGj

— Laura Lippman (@LauraMLippman) April 3, 2019
what is wrong with y'all?? pic.twitter.com/mAtb04m1aj

— ???????????????? (@DE4NZA) April 3, 2019
Wake me up when they create the jong

— Mike G (@_mikegalt_) April 3, 2019
I prefer jongs, there's less panty line https://t.co/3pVwIUzbpv

— sarah schauer ???? (@SJSchauer) April 3, 2019
I'm getting a chafe just by looking at this picture.

— ShruTea (@rehna_tu) April 3, 2019
can't wait to stick a big ol maxi pad in these and take the summer by storm https://t.co/okfffAiWt0

— bez (@Bez) April 3, 2019
Just threw up so hard at the word "janties" that I broke all of the bones in my body. https://t.co/ibfqM9uRT9

— Chelsea Lockwood (@chelsealockw00d) April 3, 2019
WHY DID I EVEN GO TO DESIGN SCHOOL?

— The Sassiest Semite (@LittleMissLizz) April 3, 2019
I'm married and I live for embarrassing my wife in public so you tell me, ABC7 https://t.co/pW5NhiG3mt

— Matt Braunger (@Braunger) April 3, 2019
Casual Friday?

— R.B. Ripley (@rbripley) April 3, 2019
I don't know about your summer "collection," but I don't really think these janties will be joining mine.
h/t: ABC7