What do you do when your friend is out on a date and you want to know how it's going? You tweet at the home team of the baseball game they're at of course!
Popular YouTuber Connor Buckley, aka "BuckArmy," tweeted at the Arizona Diamondbacks to see if they could check in on him at the game. The conversation unfolded in a hilarious Twitter thread throughout the night and it started trending worldwide.
People loved it but skeptics are saying it was staged. After all, the friend on the date is wearing a hat that says "camera shy" which seems fishy. We have the full thread here for you to be the judge.
---
1.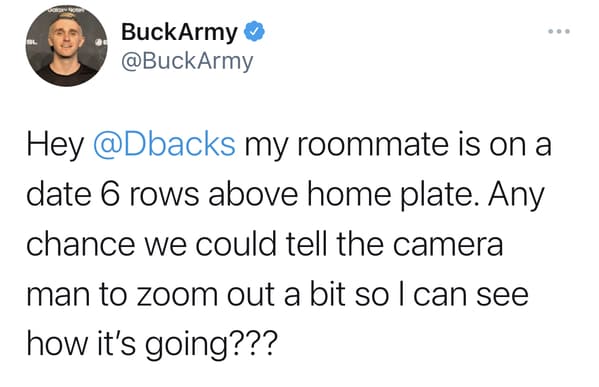 2.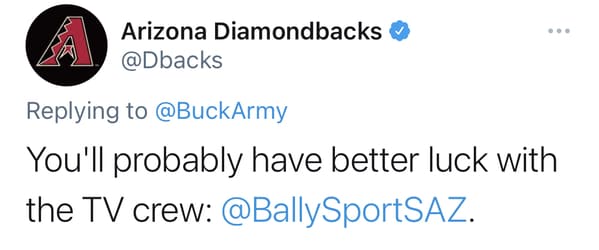 3.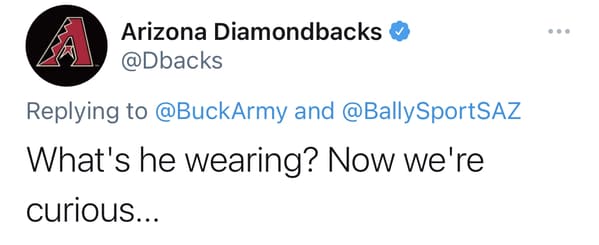 4.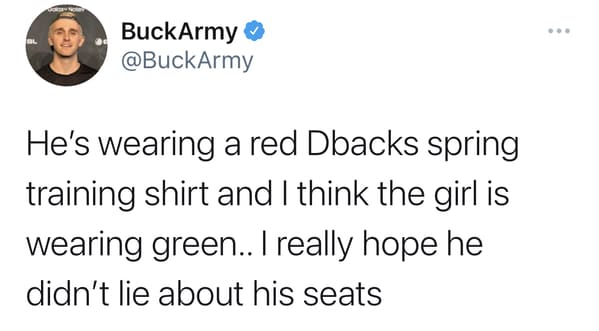 5.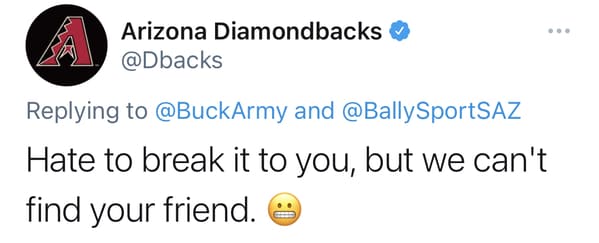 6.

7.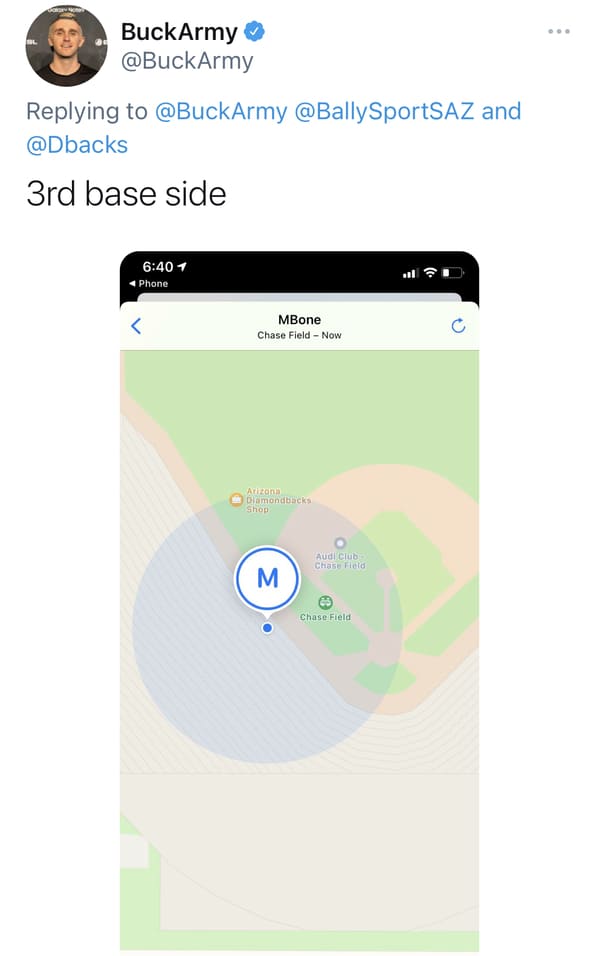 8.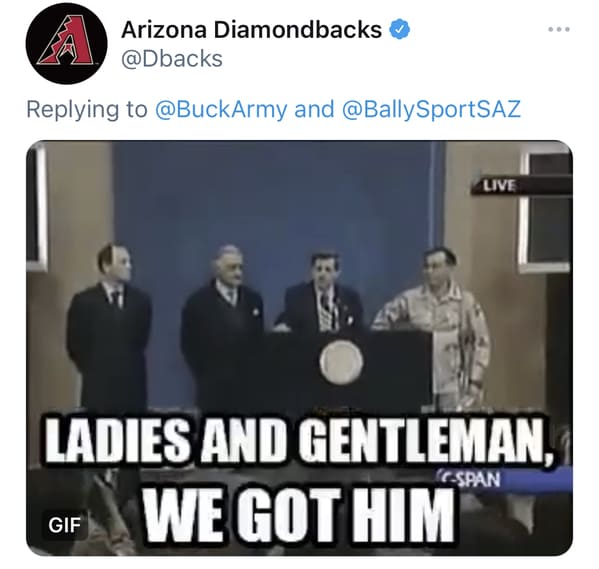 9.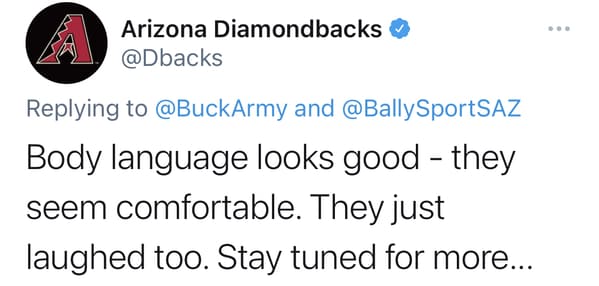 10.

11.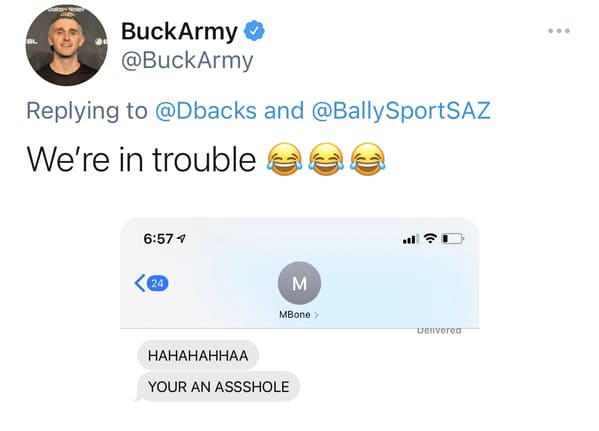 12.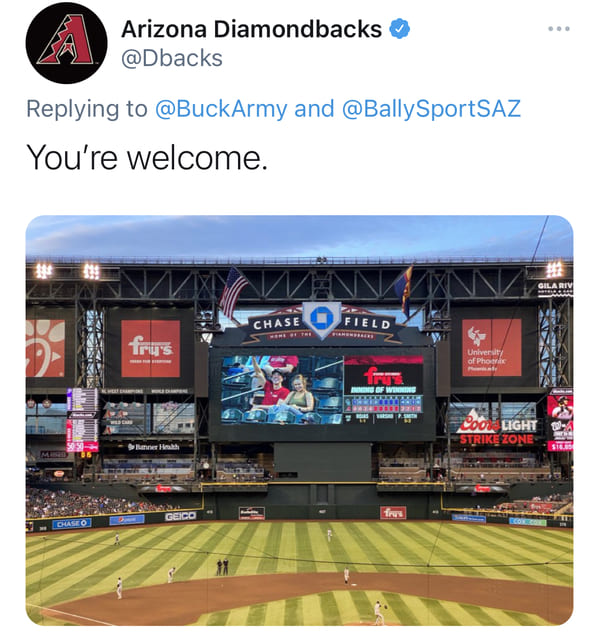 13. Even the Mariners chimed in during the game.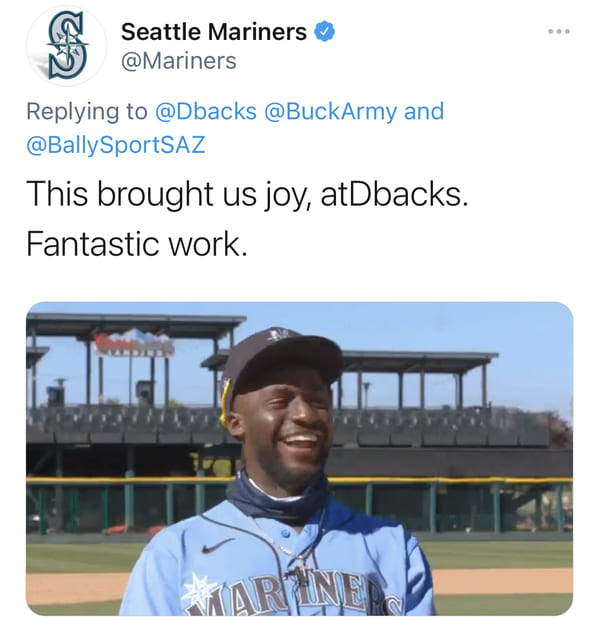 14.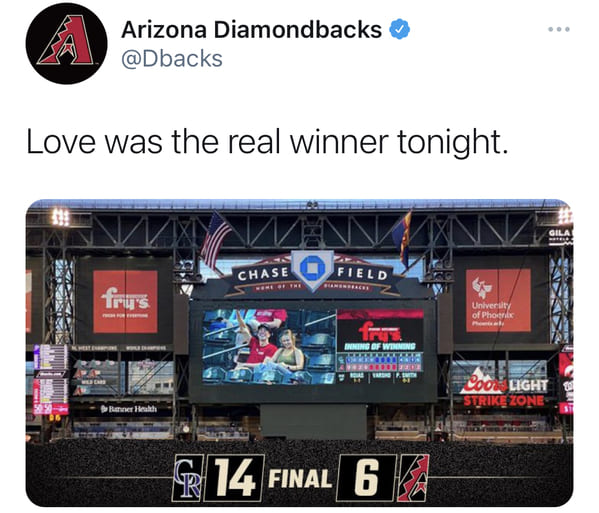 15.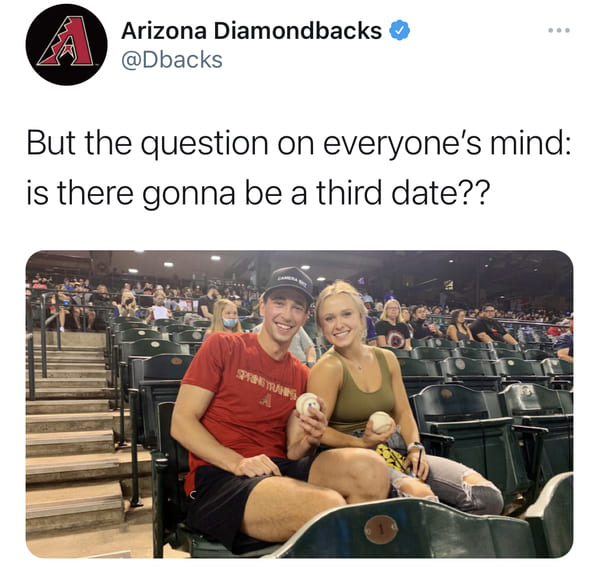 16.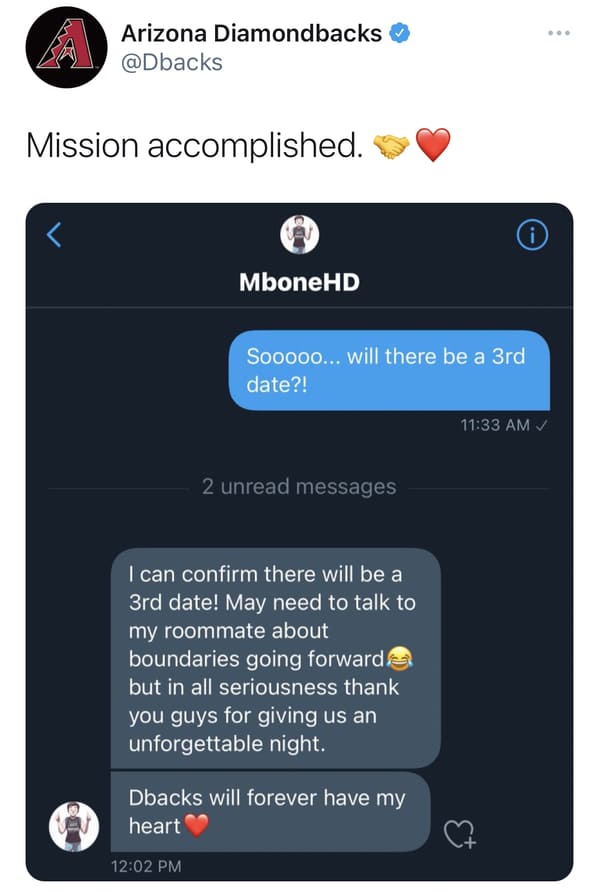 17. The team confirms that it was not staged but what do you think?