What the clucking cluck? That's what people all over the U.K. are saying after a KFC chicken shortage forced the Colonel to close most of his 900 locations across the U.K. and Ireland. The chicken giant wasted no time blaming #KFCCrisis on their new delivery service, DHL that failed to deliver chicken to most of their locations on time. "It's an absolute cock-up. KFC are left with hundreds of restaurants closed while DHL try and run the whole operation out of one distribution center — where conditions are an utter shambles," said Mick Rix of the General, Municipal, Boilermakers and Allied Trade Union. DHL conceded that it has had "operational issues" in recent days, which resulted in "incomplete or delayed" bird deliveries. Talk about a secret recipe for disaster. "We've brought a new delivery partner onboard, but they've had a couple of teething problems – getting fresh chicken out to 900 restaurants across the country is pretty complex," KFC stated on its website.
The situation is not expected to affect the U.S. market. KFC spokesperson Tori Oman said it was an "isolated issue" in the U.K. that the company is working hard to rectify. And if you're currently reading this in the U.K. or Ireland and currently have a craving for KFC that can't be stopped, never fear, because KFC has set up a special web page for those in dire need of the Colonel's 11 herbs and spices so they can find the nearest location that is still open. Now that's what we call corporate poultry in motion.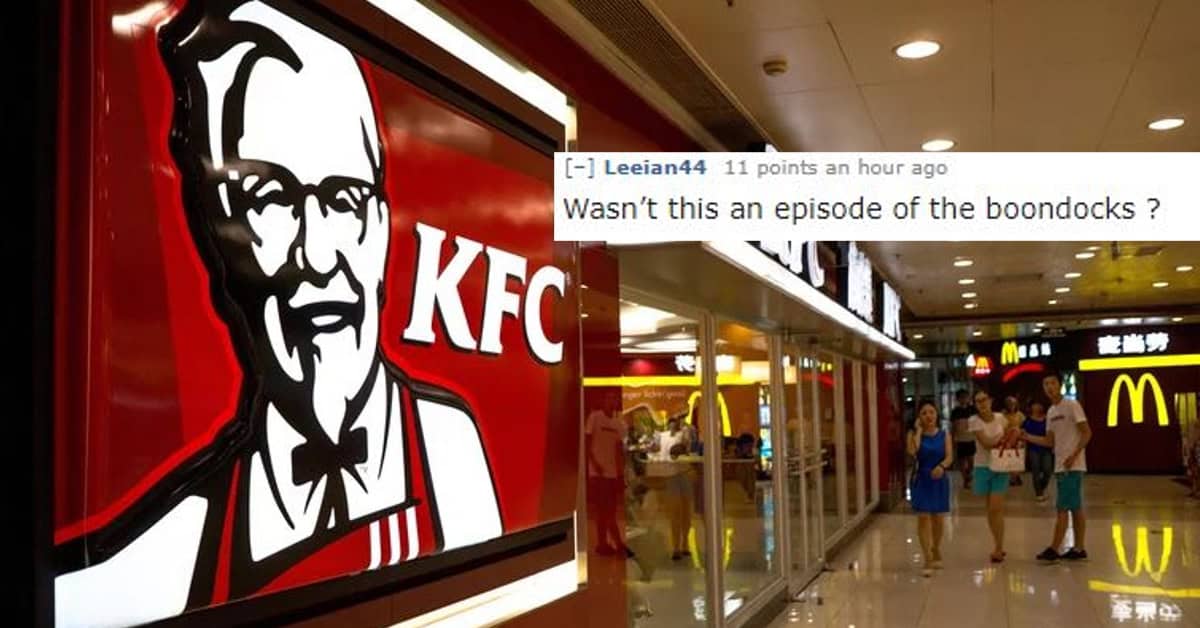 via Leeian44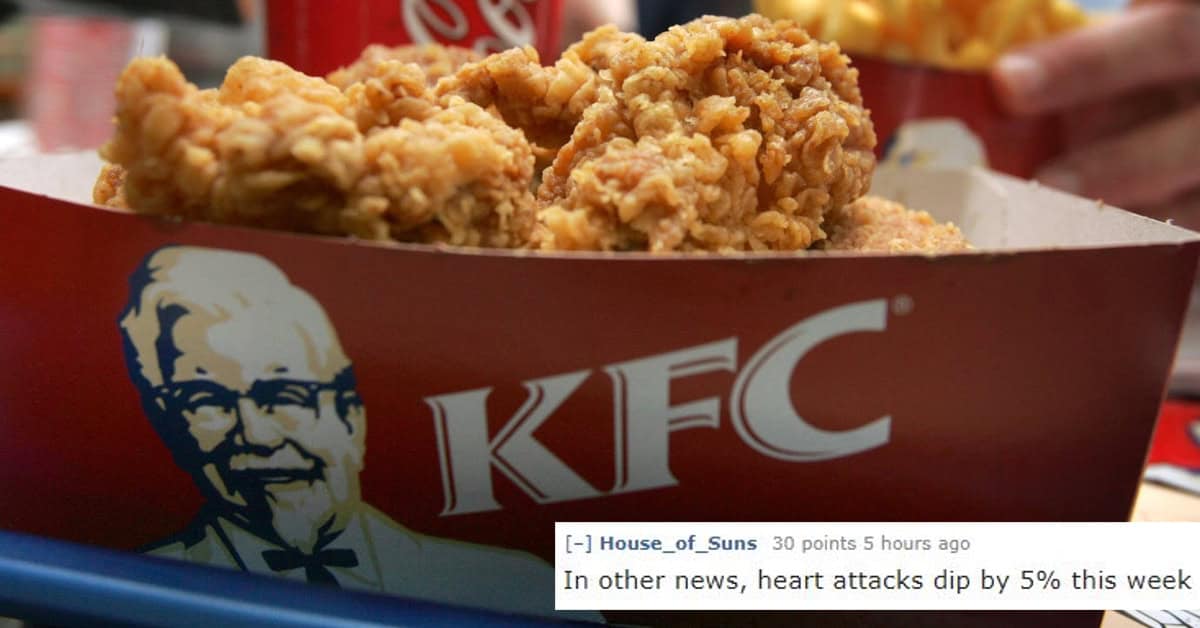 via House_of_Suns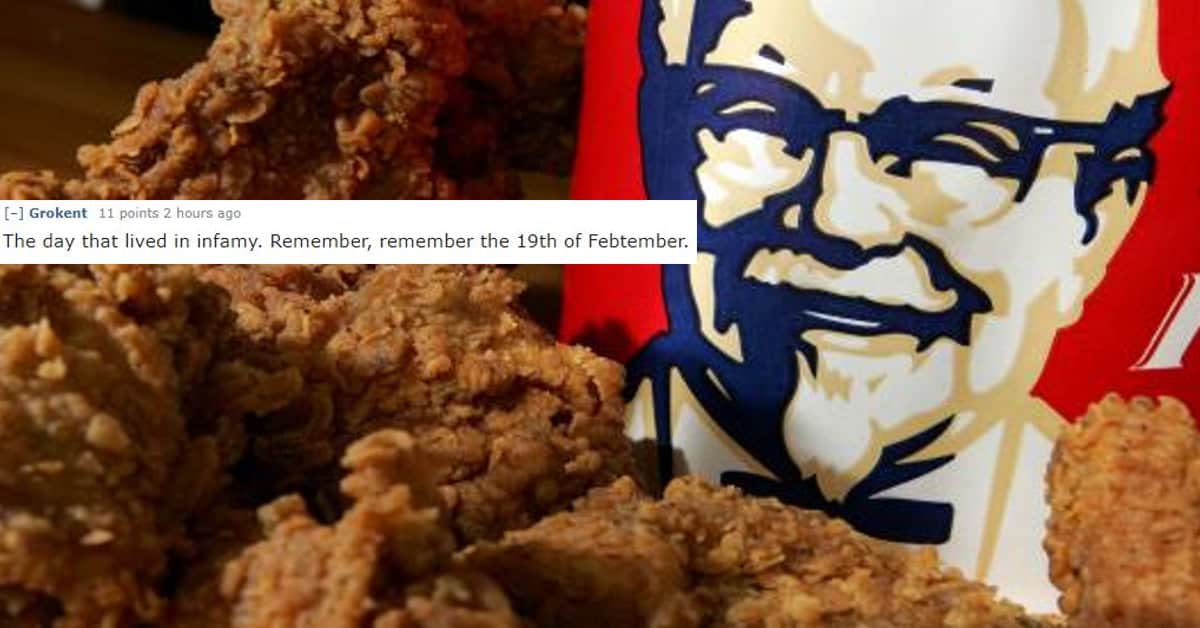 via Grokent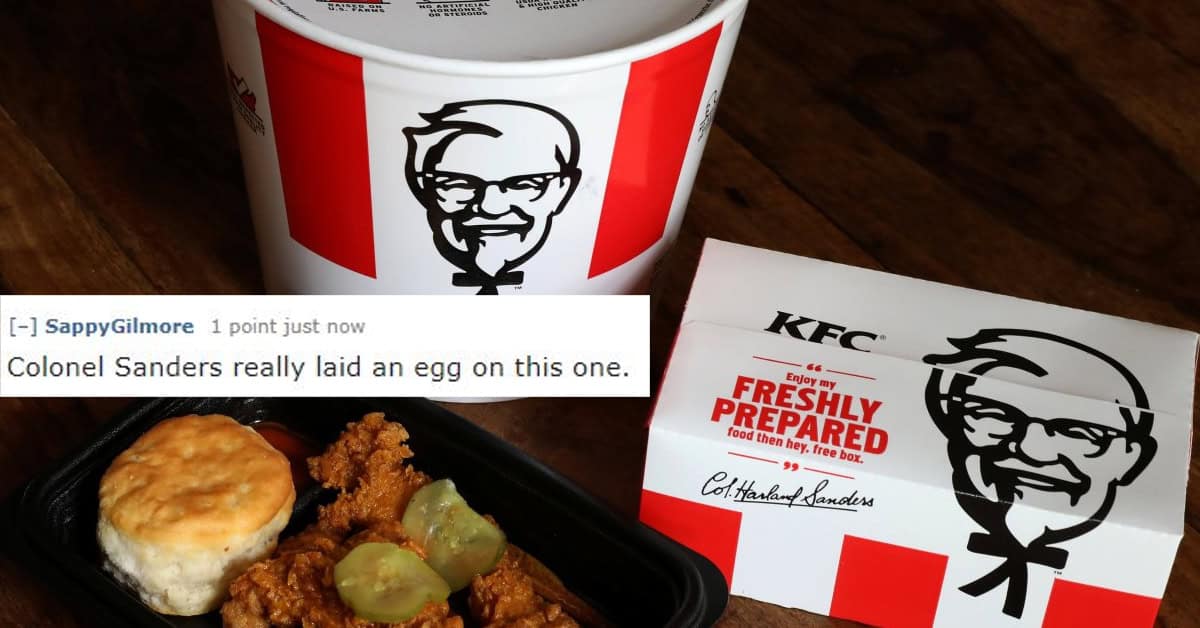 via SappyGilmore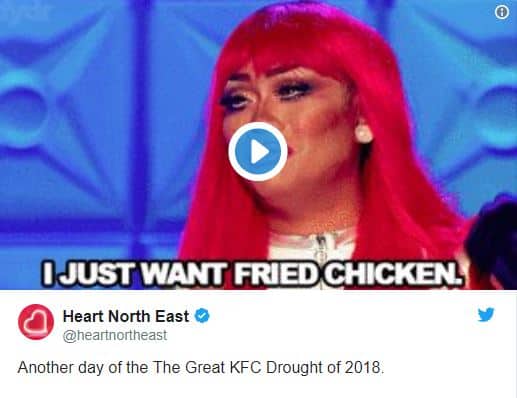 via HNE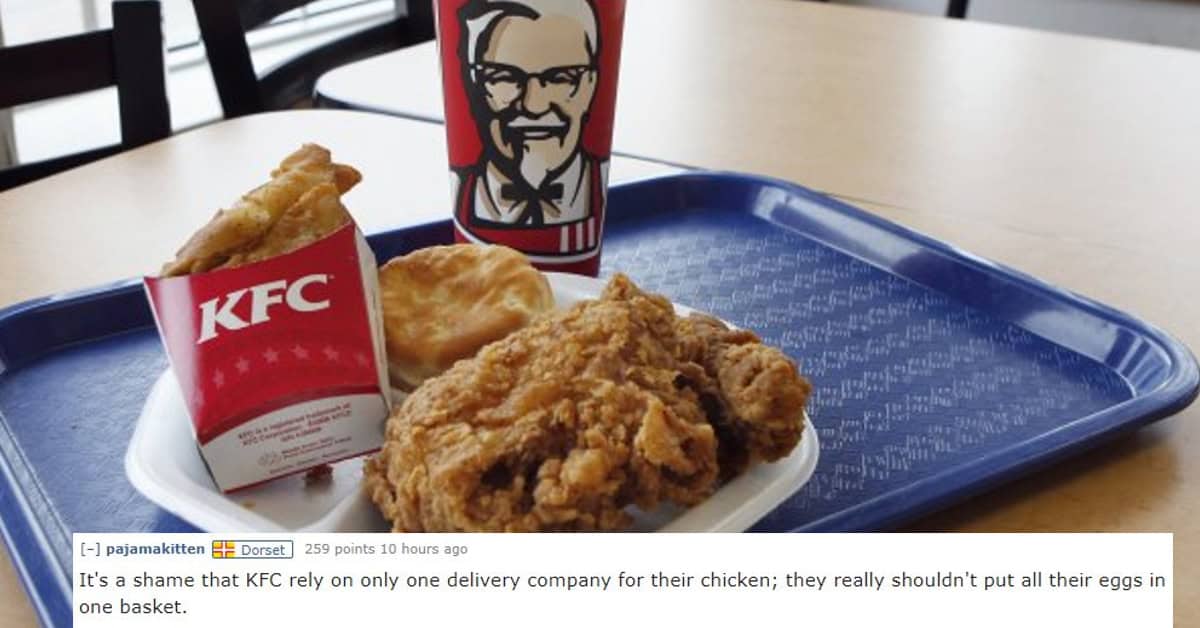 via pajamakitten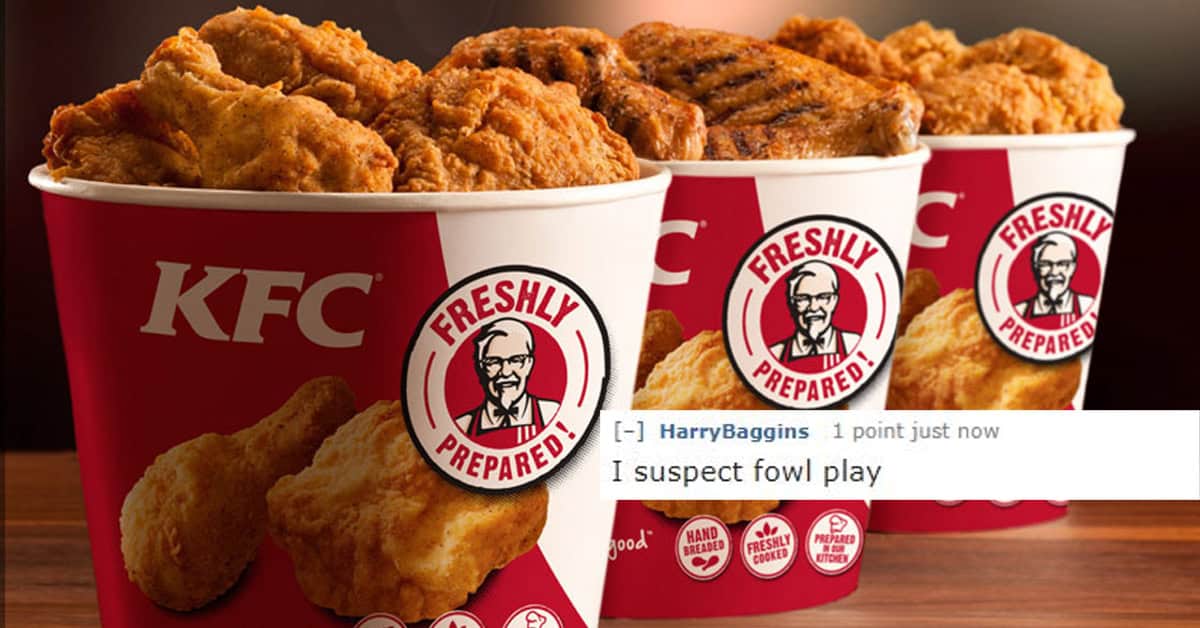 via HarryBaggins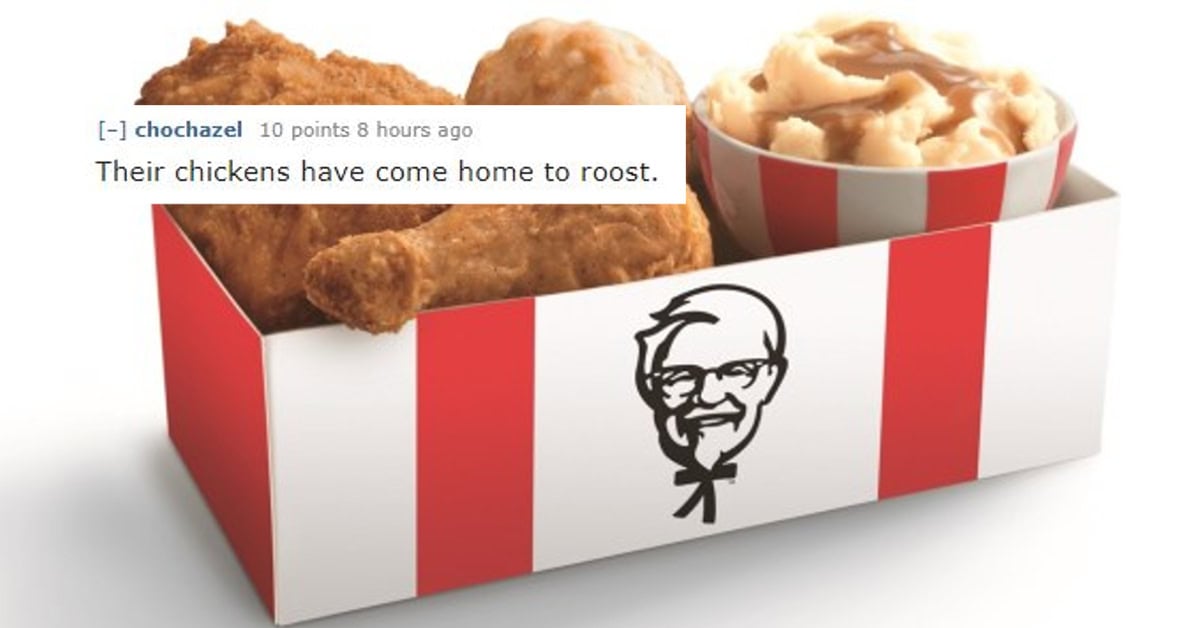 via chochazel
Even KFC U.K. & Ireland decided to be a good sport about the public relations nightmare and join in on the fun with this eggcellent tweet.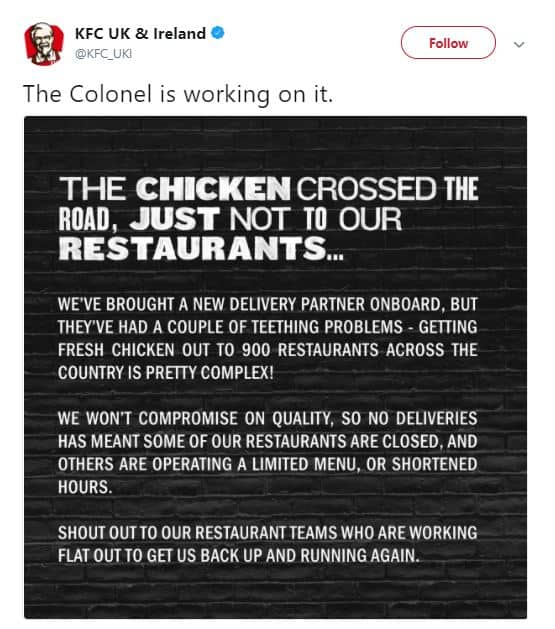 via KFC UK & Ireland
[h/t UT]