Dealing with customers who bring fake service dogs into a place of business can be a challenging and frustrating experience. These customers, often referred to as "Karens," may claim that their pet is a service animal to gain access to certain areas or privileges that are reserved for legitimate service animals.
However, as a business owner or employee, it's important to know your rights and responsibilities when it comes to accommodating customers with disabilities and their service animals.
Recently, reddit user u/Theweebqueen shared a story about this very subject. A wild Karen wandered into her store with an untrained fake service animal, but she was having non of her BS. Read on for the details.
1.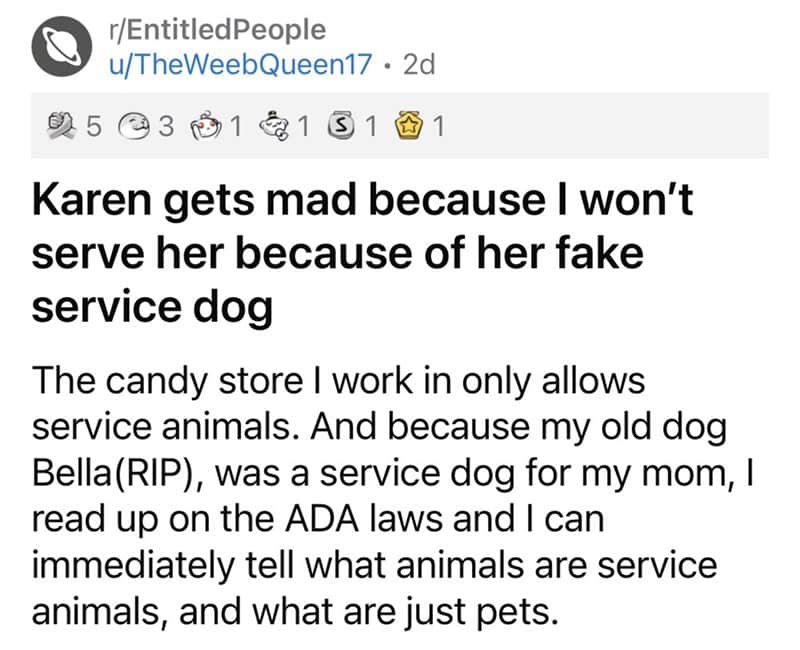 2.

3.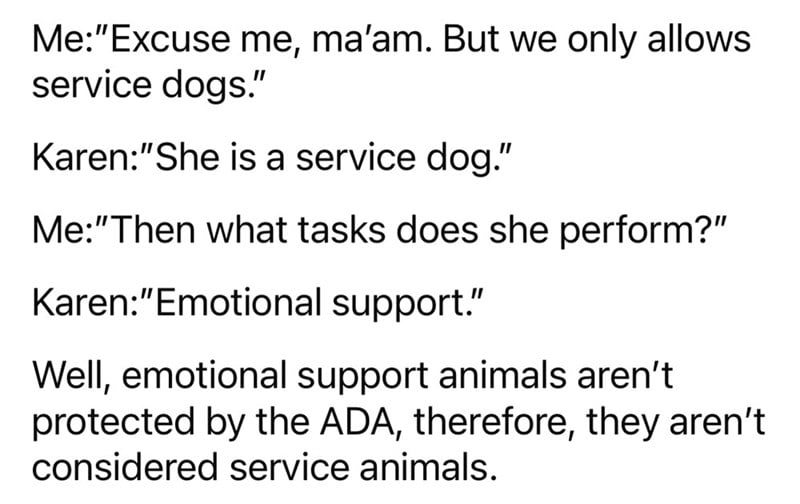 4.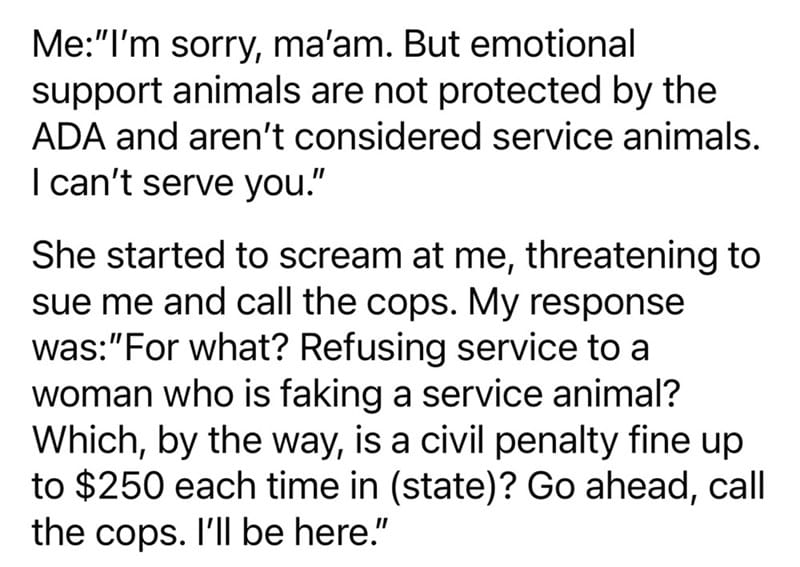 5.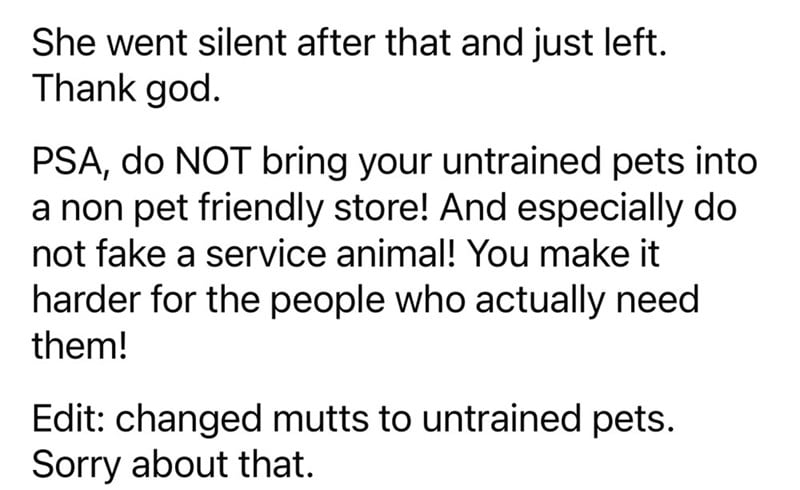 6.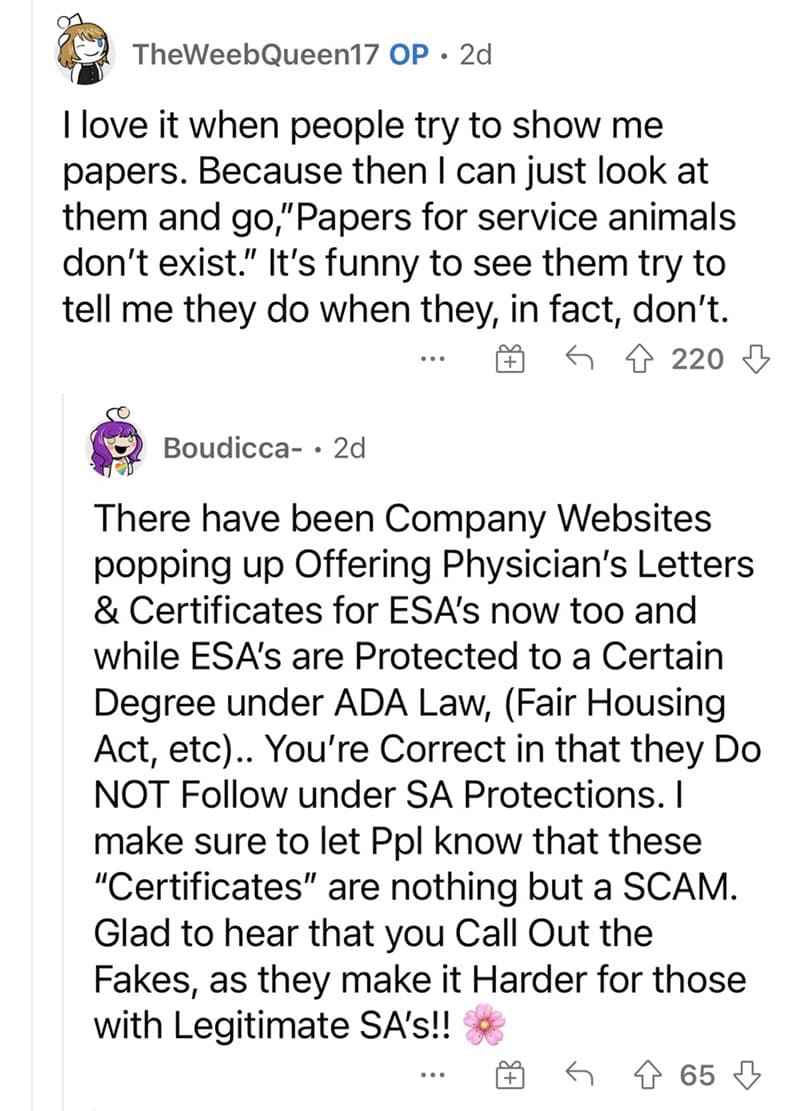 7.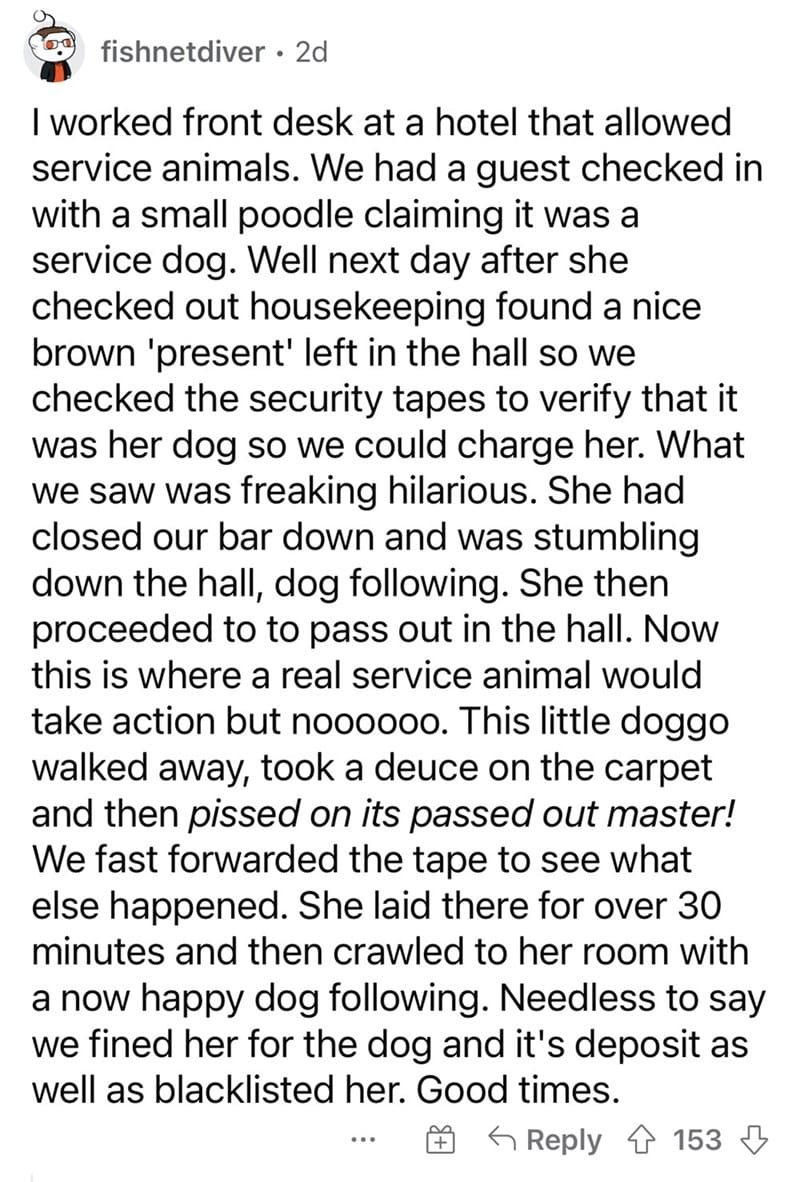 8.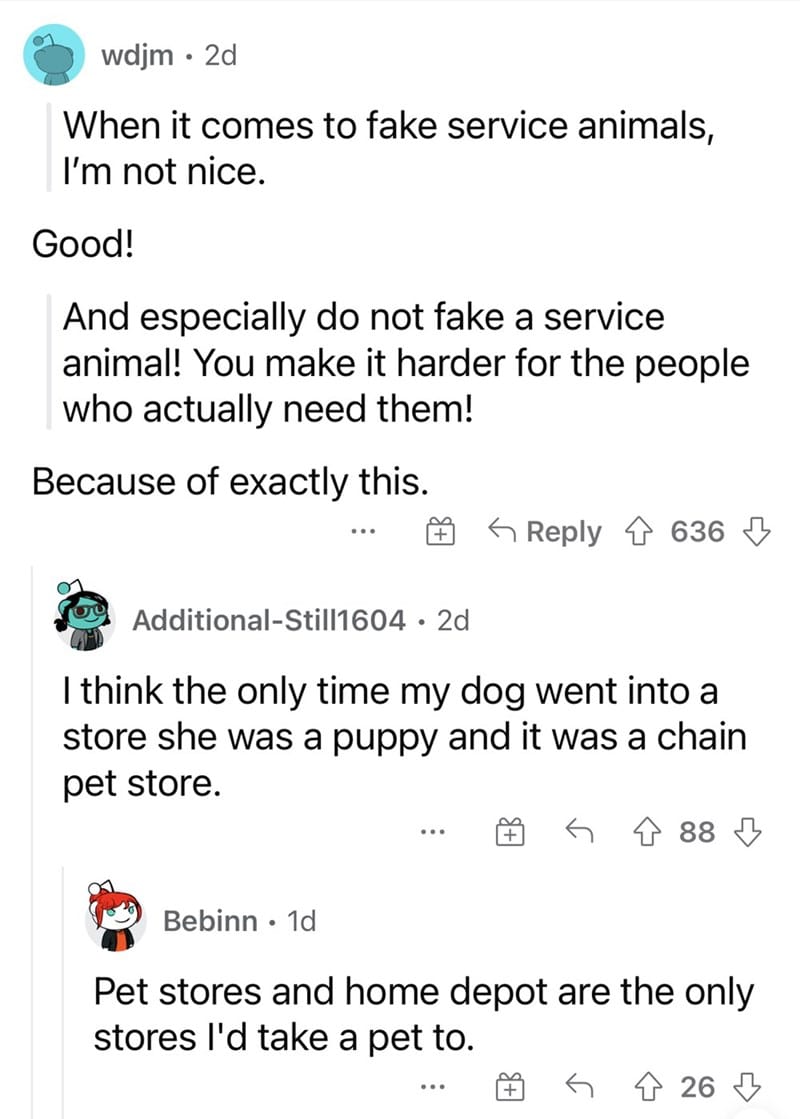 9.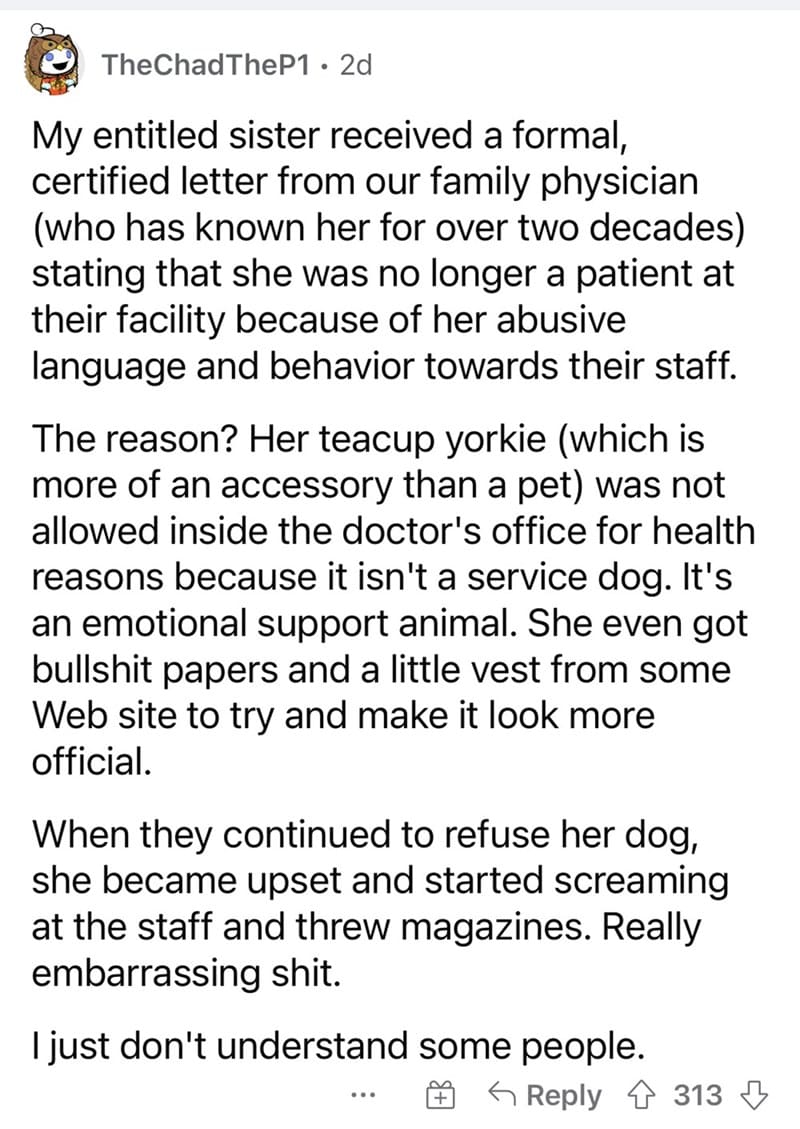 10.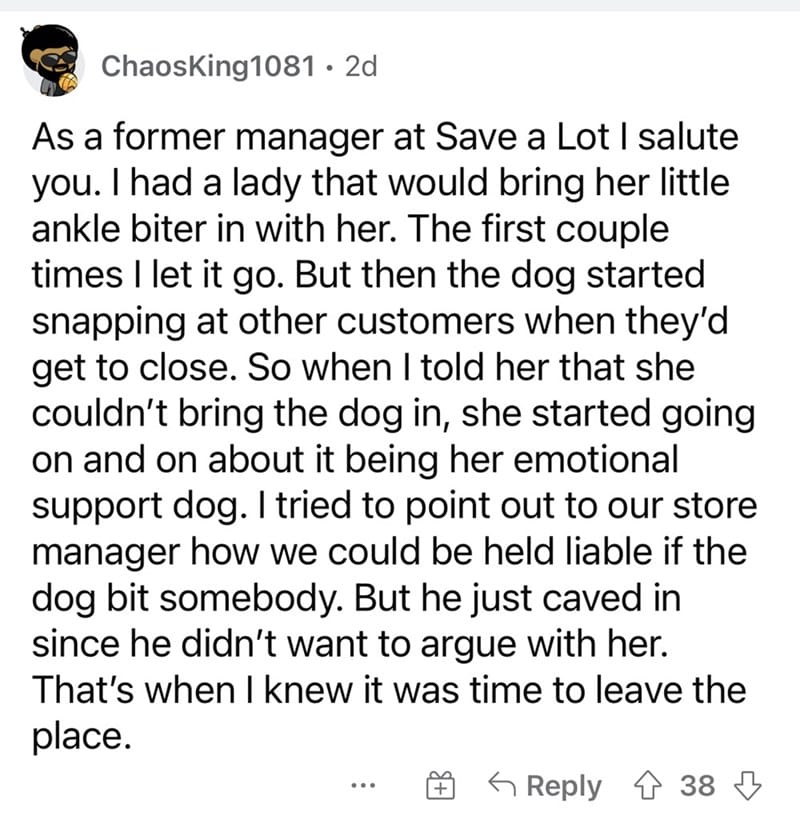 11.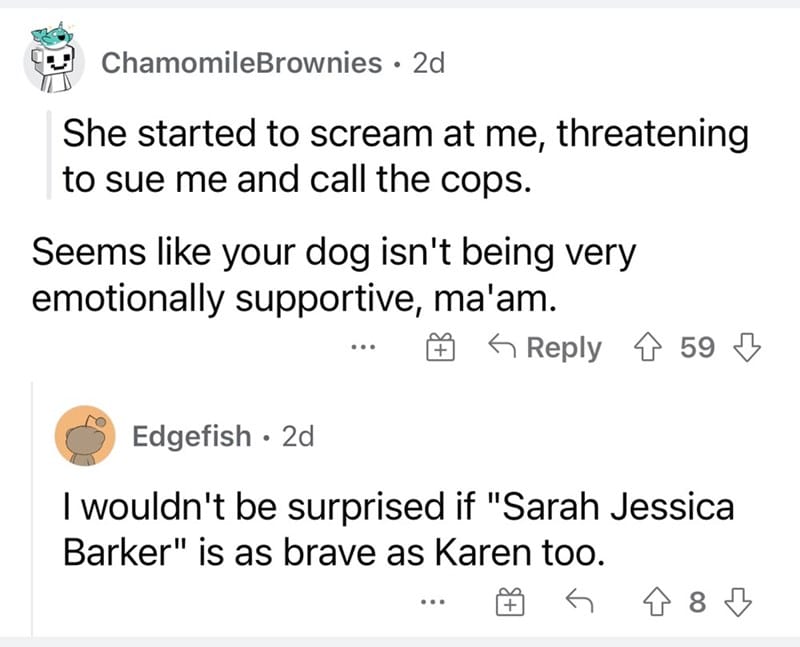 12.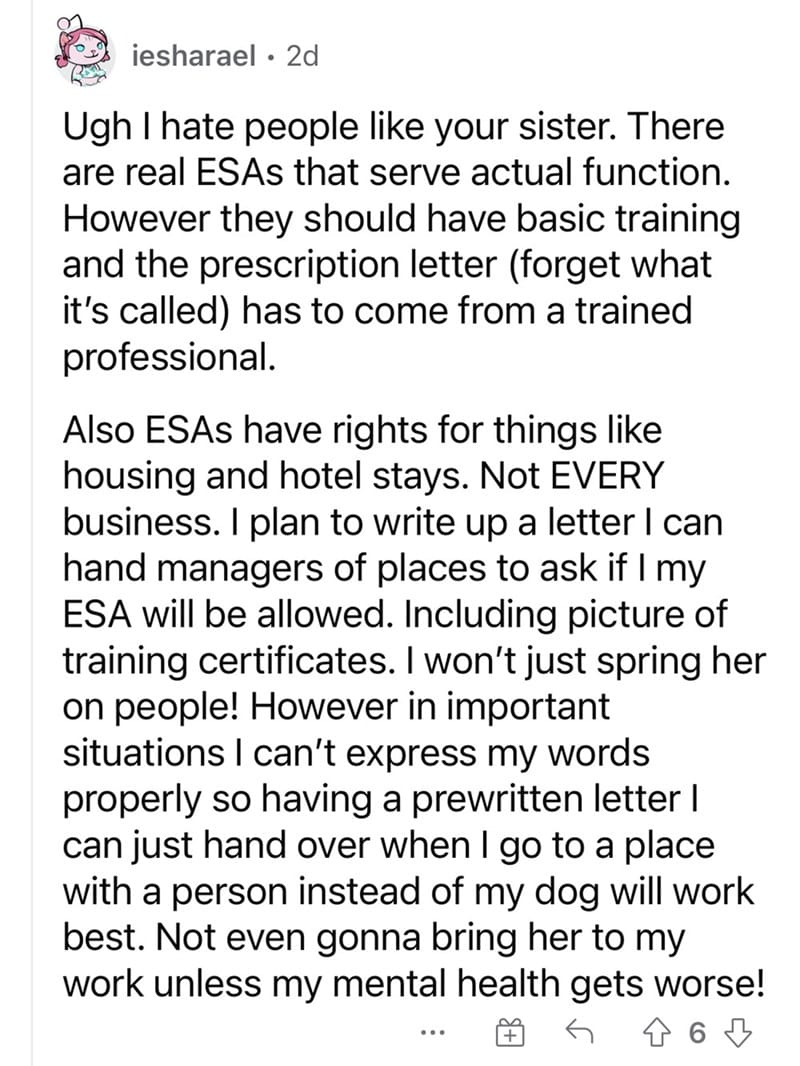 13.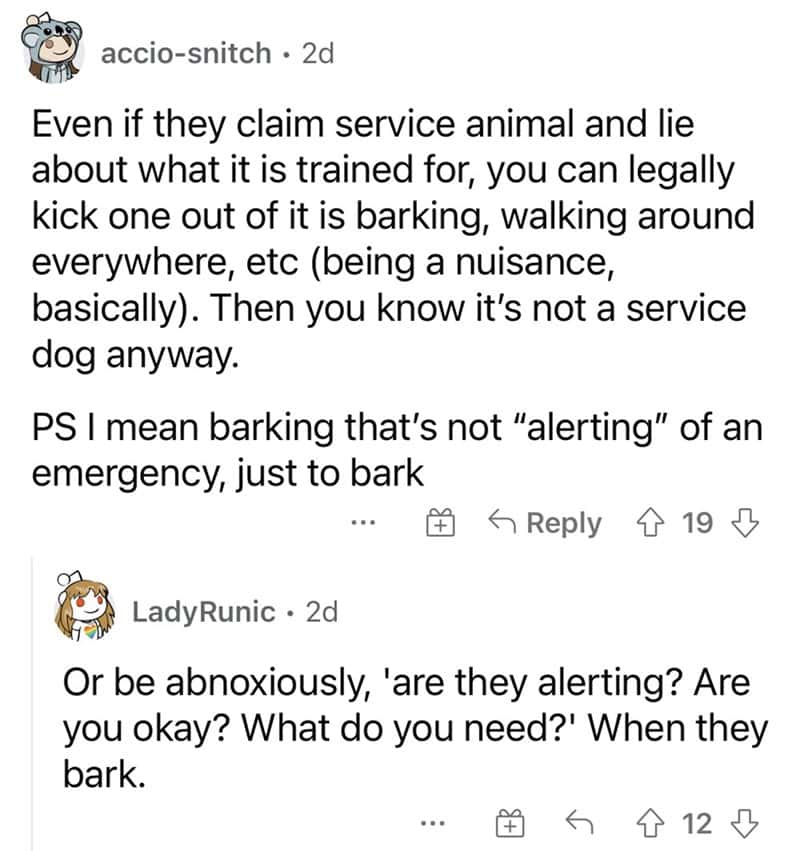 14.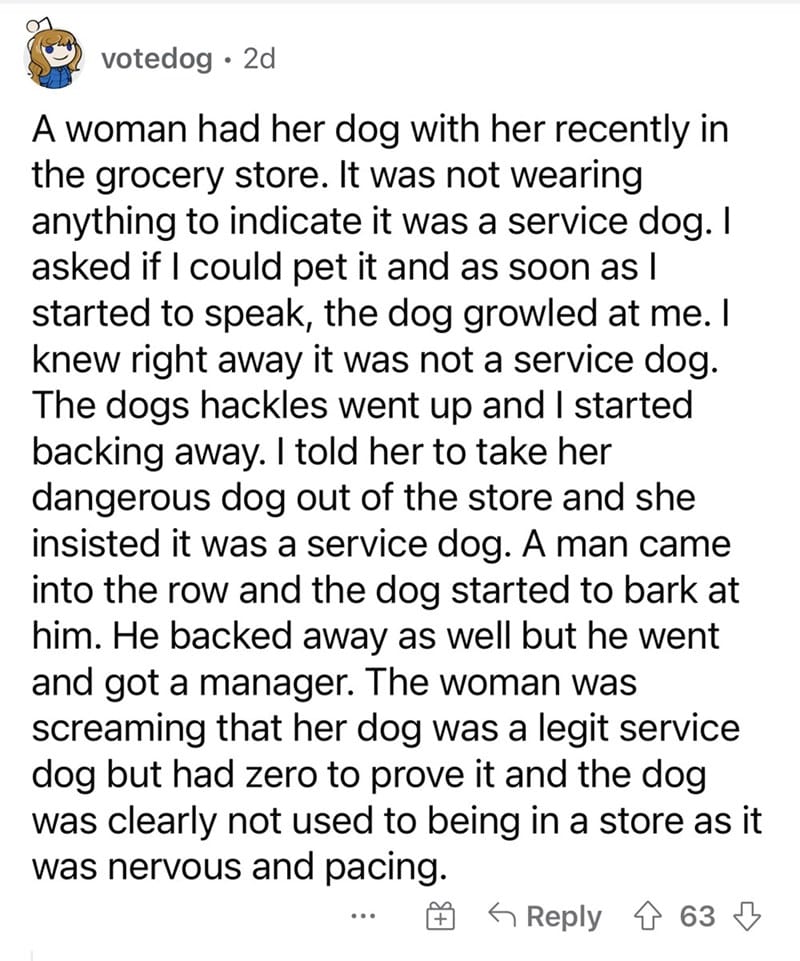 15.