In case you've been living under a rock for the past few weeks, the Jonas Brothers are officially reuniting. Yes, it's true and our pre-teen hearts can barely handle the news.
As if that wasn't enough excitement, the trio graced us with a week-long appearance on James Corden's 'Carpool Karaoke'. In the segment, the Jonas boys finally opened up about their infamous purity ring days and the tea is too good not to share, folks.
ICYMI: The Jonas Brothers are officially reuniting, and it feels so damn good.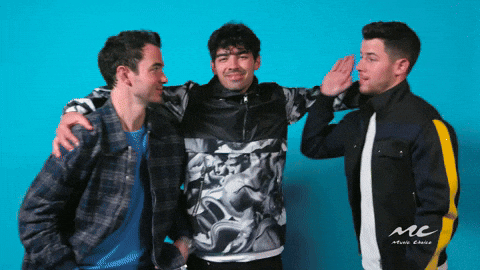 After releasing the news, the trio had a week-long stint on the Late Late Show's Carpool Karaoke with James Corden.
During the segment, the Jo-Bros graced audiences with several of their iconic hits including 'Year 3000'.
James Corden also had the boys take a lie detector test to get any juicy secrets out in the open.
Including who thinks they have the best voice in the group…
But eventually, James asked the brothers about their infamous purity rings.
Joe explained the rings were never supposed to be a big thing and the group hadn't planned on acknowledging them at all.
"Of course, you have three young boys wearing rings on their fingers, everyone's like, 'Are they married already? What's going on here?'" Joe said. "We were in an interview one day, and the guy asked about them, and we said 'We don't want to talk about them'. He was like, 'I'm just going to say you're in a cult'. We were scared to death, it was one of our first interviews."
Of course, being in the public eye made it impossible for the rings not to come up. "The next thing you know it's the Jonas Brothers… and their purity rings," Joe said. "That was what people ran with forever, that was the running joke."
Eventually, the brothers decided to stop wearing them.
Kevin was actually the first one to take his ring off.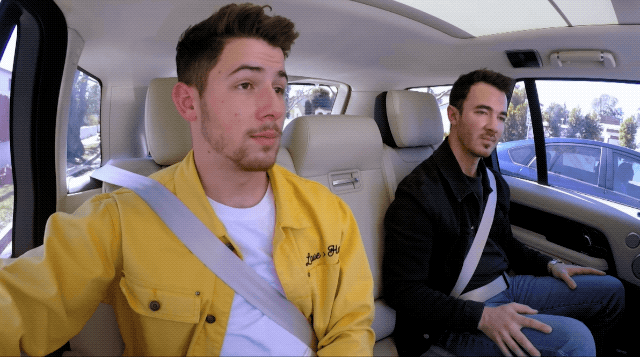 Though, Kevin was also the first one to get married back in 2009.
And Corden joked that the rings would be pretty valuable today.
Check out the full 'Carpool Karaoke' here:
h/t BuzzFeed