Prince Philip is dead.
Sorry if you're hearing about it from me. Also, I'm sorry for what's about to happen. This member of the Royal Family was 99 years old, and he somehow looked older than that. Funny people on Twitter were quick to point out that he looked older than God. He was also a bit racist and is accused of being the person that Meghan Markle referred to in her Oprah interview about how racist the Institution can be.
People were waiting. It seemed inevitable. And it was. People are cracking jokes on Twitter because he's a literal member of the aristocracy, a man famous for something that we should have dismissed a hundred years ago (when he was born).
Enjoy these inappropriately funny tweets about the passing of Prince Philp:
1.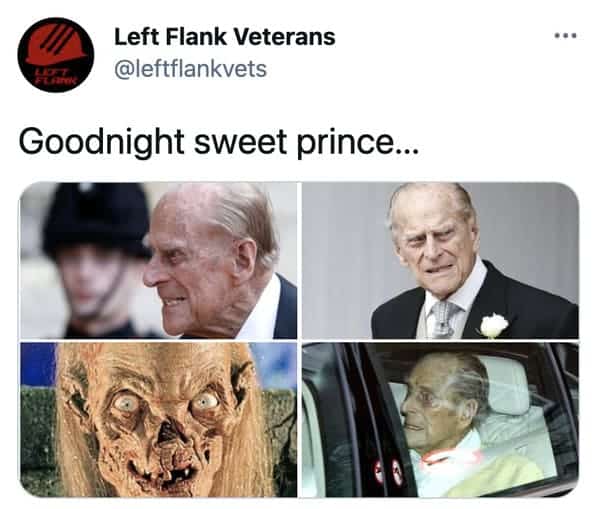 2.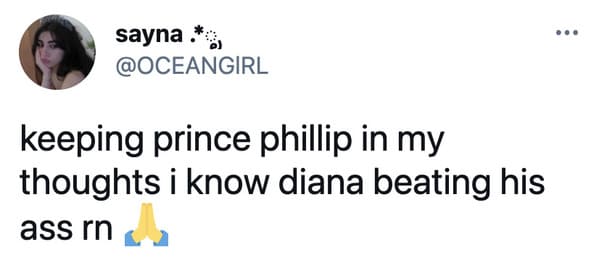 3.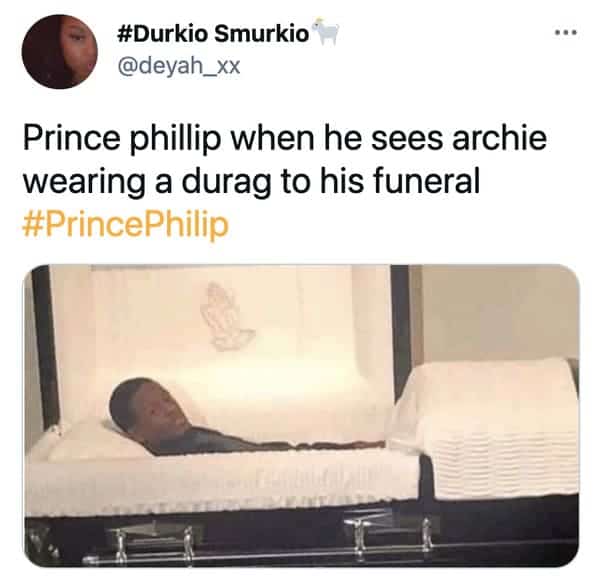 4.

5.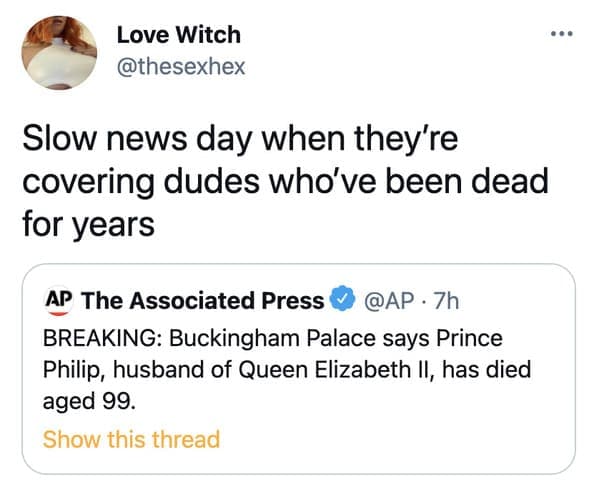 6.

7.

8.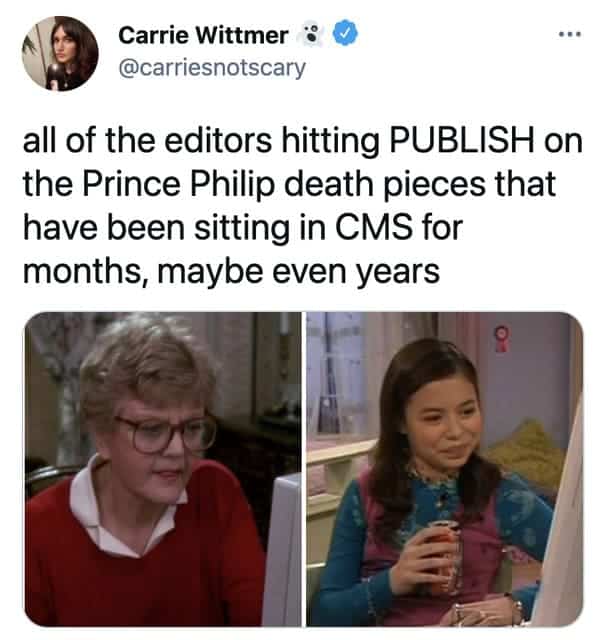 9.

10.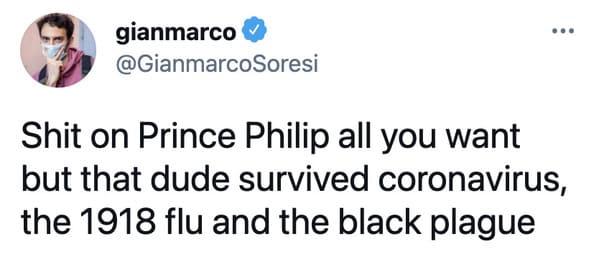 11.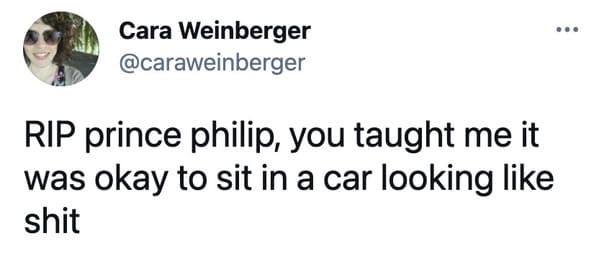 12.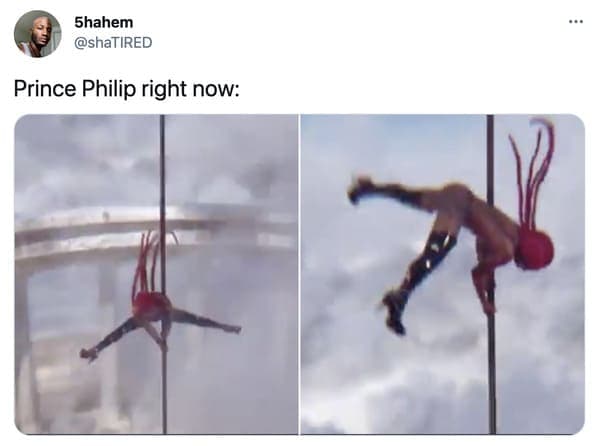 13.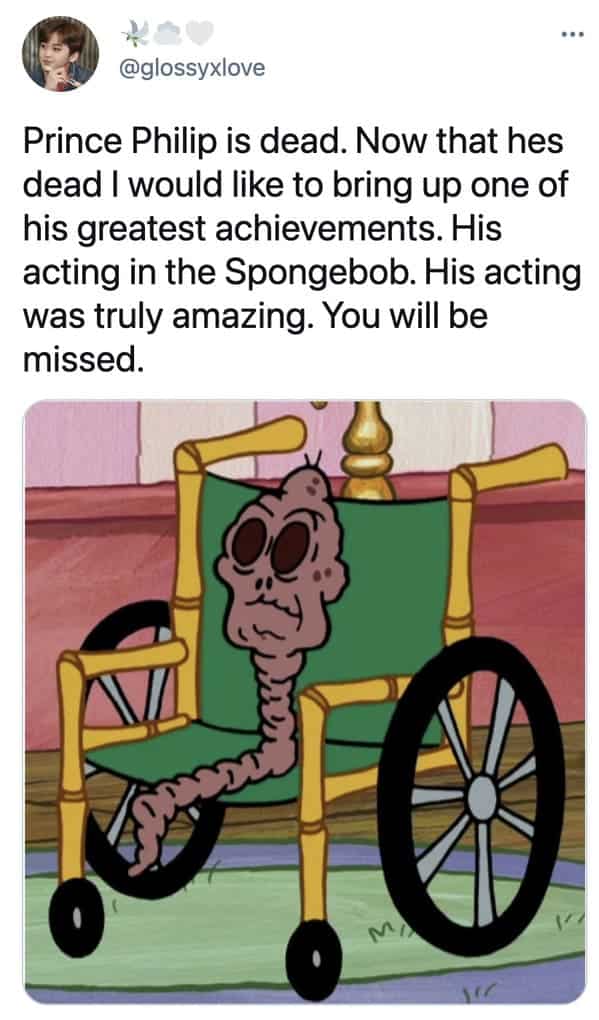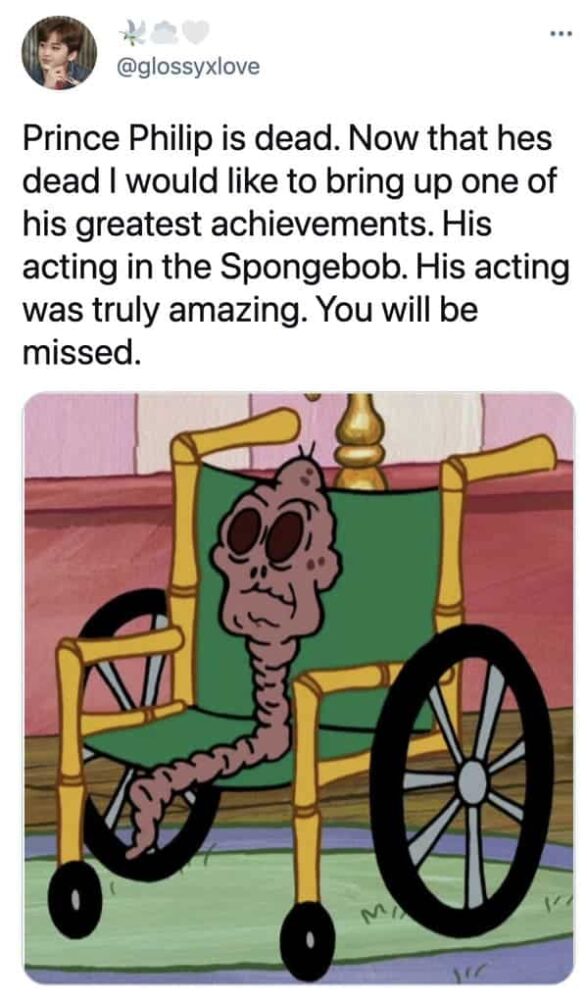 14.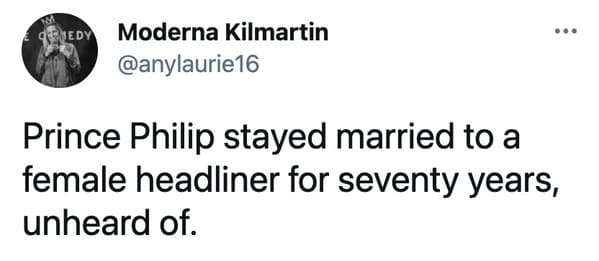 15.