We could all use a good laugh right about now, couldn't we?
Luckily, despite a lot of the unpleasantry going on this week, the memes and Tweets kept coming.
Here are some of the funniest we could find.
1.
if im going on a date i think regardless of gender, the other person should pay. this is rooted in the fact that i don't want to pay

— al (@local__celeb) May 24, 2020
2.
My brothers ex had been stealing our Netflix for the past two months now by disguising her account as "settings" and honestly I ain't even mad. I'm just really disappointed in myself for actually believing that an account named "settings" would legitimately be Netflix settings pic.twitter.com/fSn3BSCcZh

— bruh (@bruhmaar) May 27, 2020
3.
thinking about how cats are solar-powered… pic.twitter.com/l5nMFNv0NO

— holding giorno's hand🐞 @semi ia for school (@chisakanon) May 25, 2020
4.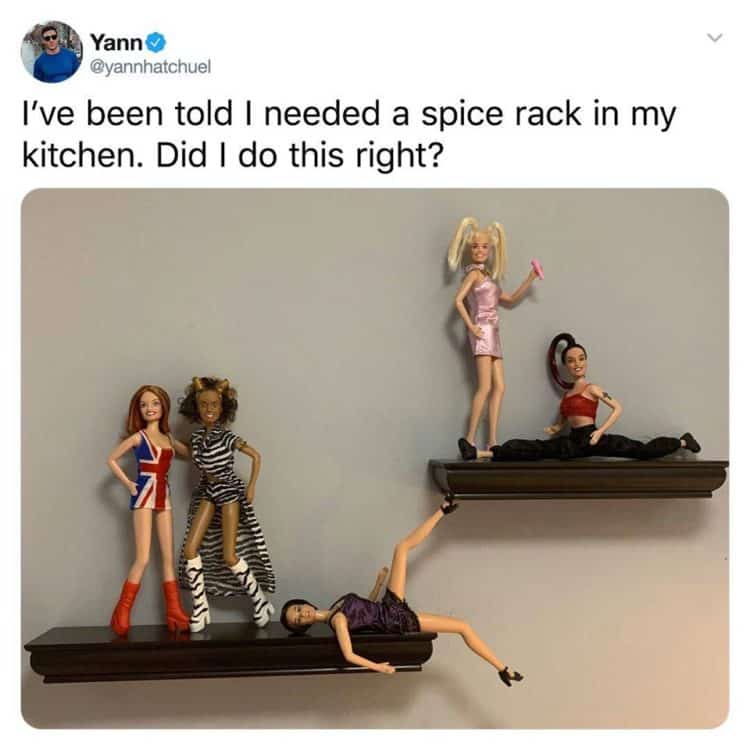 5.
Alright. Who is playing jumanji god dammit. pic.twitter.com/QDXs29agMI

— Mom Jeans (@momjeansplease) May 29, 2020
6.
To all who have served a hot breakfast. pic.twitter.com/RPypJzcxSW

— Terry Brown Sugar Brown™️ (@TBrown_80) May 25, 2020
7.
Andy trying to figure out what kind of buzz he wants pic.twitter.com/SeYdJndY0g

— Denae (@Duhhh_nae) May 26, 2020
8.
no matter the size of your opponent, always give it your all 😤👌 pic.twitter.com/7Zfw1Uau5a

— brendan (@BrendanDaGawd) May 24, 2020
9.
drug dealer, nodding to me in passenger seat: is he cool

my dad: no not at all

— your new dad (@drankturpentine) May 25, 2020
10.
11.
The CDC recommends that you check yourself before you wreck yourself

— Adam Cerious (@Browtweaten) May 22, 2020
12.
my ex unendorsed me for communication on linkedin

— Andrew Wang (@andrwwang) May 25, 2020
13.
Omg I'm Having a hard time decorating my new crib😩which one y'all think? pic.twitter.com/7nEwbSmNIm

— 📌𝓴𝓹 (@dosesofkae_) May 25, 2020
14.
15.
https://twitter.com/dykefataIe/status/1264883705778241537
More On Next Page