The 2015-16 College Football season officially kicks off next Thursday, so we decided it was time to celebrate one of the things that makes it so great… the fans. You know, the completely rational college football fans who never take things way too seriously and are always willing to have a rational conversation with you about their favorite team.

The N.C. State Nipple Massager


 Feel The Excitement Of Michigan Football


The Legendary Texas Tech Bell Ringer
Insane Georgia Bulldogs Fan Channels His Inner Macho Man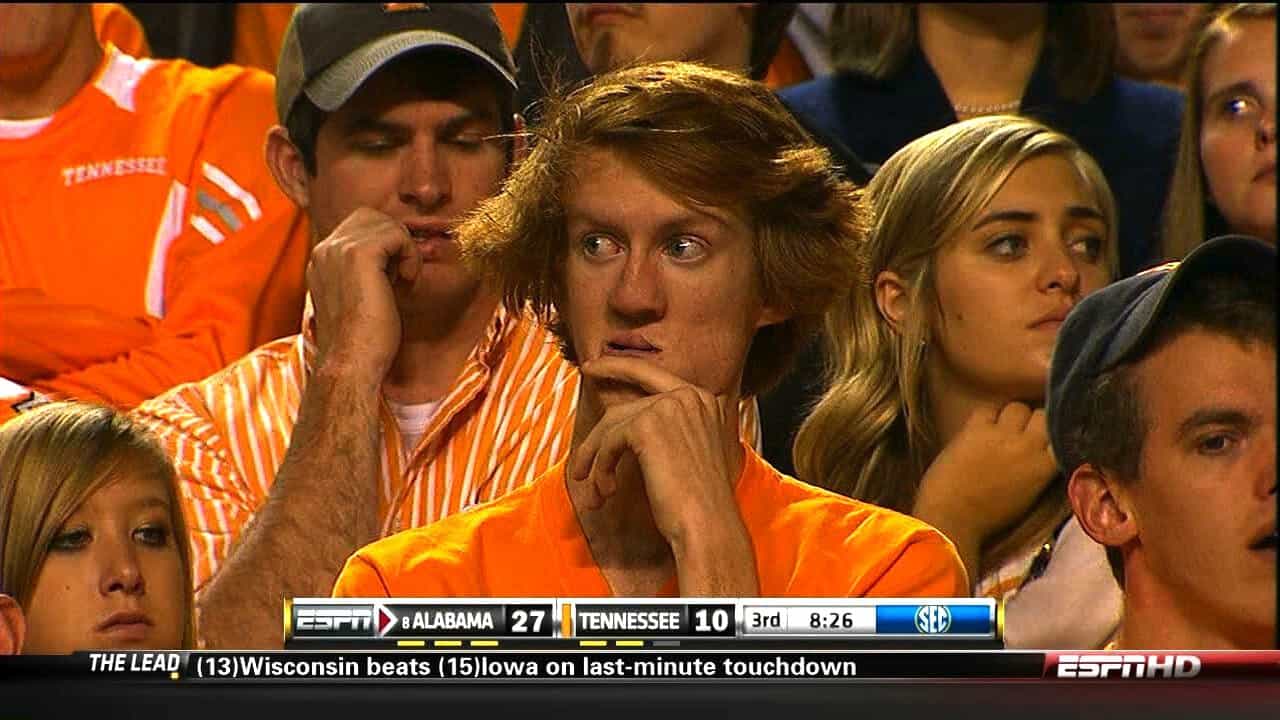 Tennessee\\\'s Most Concerned Fan Of All Time


How To High-Five In Kentucky
 The Overly Upset Clemson Fan


"Stop Girl" Wants You To Stop!


Jurassic LSU Fan


  Nebraska Fan Goes Full Derp


 Clemson Fan Enjoys His Morning Coffee On Gameday


 The One Man NC State Wolfpack
ESPN Catches UTEP Couple In The Act


The Baylor Boogie


 Don\\\'t Look Into This Gator Fan\\\'s Eyes


 The Crying Alabama Frat Boy


Don\\\'t Mess With The Ole Miss Marines
Ohio State Fan Gets Caught Cheating On National TV