Contracts are an essential part of our modern society. We sign contracts for everything from renting an apartment to leasing a car. However, not everyone fully understands the terms and conditions of these agreements. Financial illiteracy is a growing problem, and many people sign contracts without fully comprehending what they're agreeing to.
The car lease thing, you would think, is pretty much common knowledge by now. Well, it clearly isn't, as Tiktoker @justroughdrafts lays out in this video.
If he was looking for sympathy, he went to the wrong place. The internet now can't stop dunking on this idiot for thinking he was forking over all those lease payments to eventually own the car.
Twitter is having a field day with this one.
1.
boomer financial advice isn't great but it protects you from ending up here … pic.twitter.com/WKTcRHZdo1

— M 🕊 (@diamondmolar) April 23, 2023
2.

3.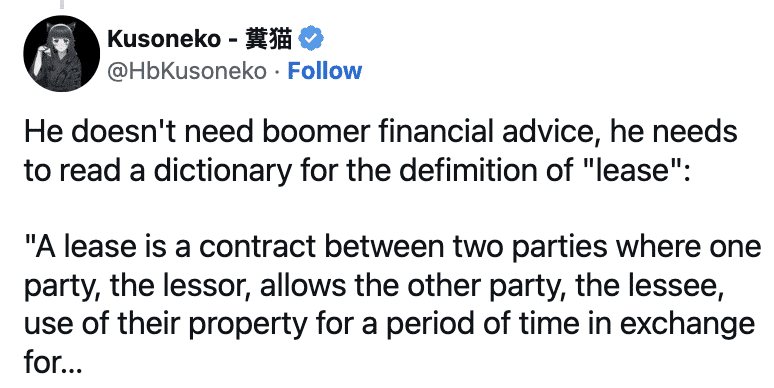 4.
5.

6.

7.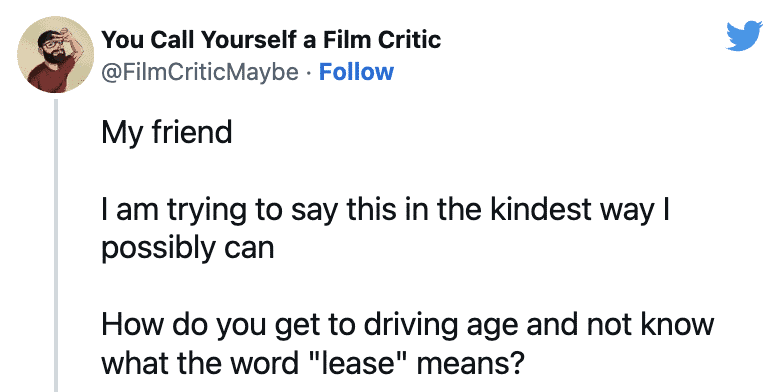 8.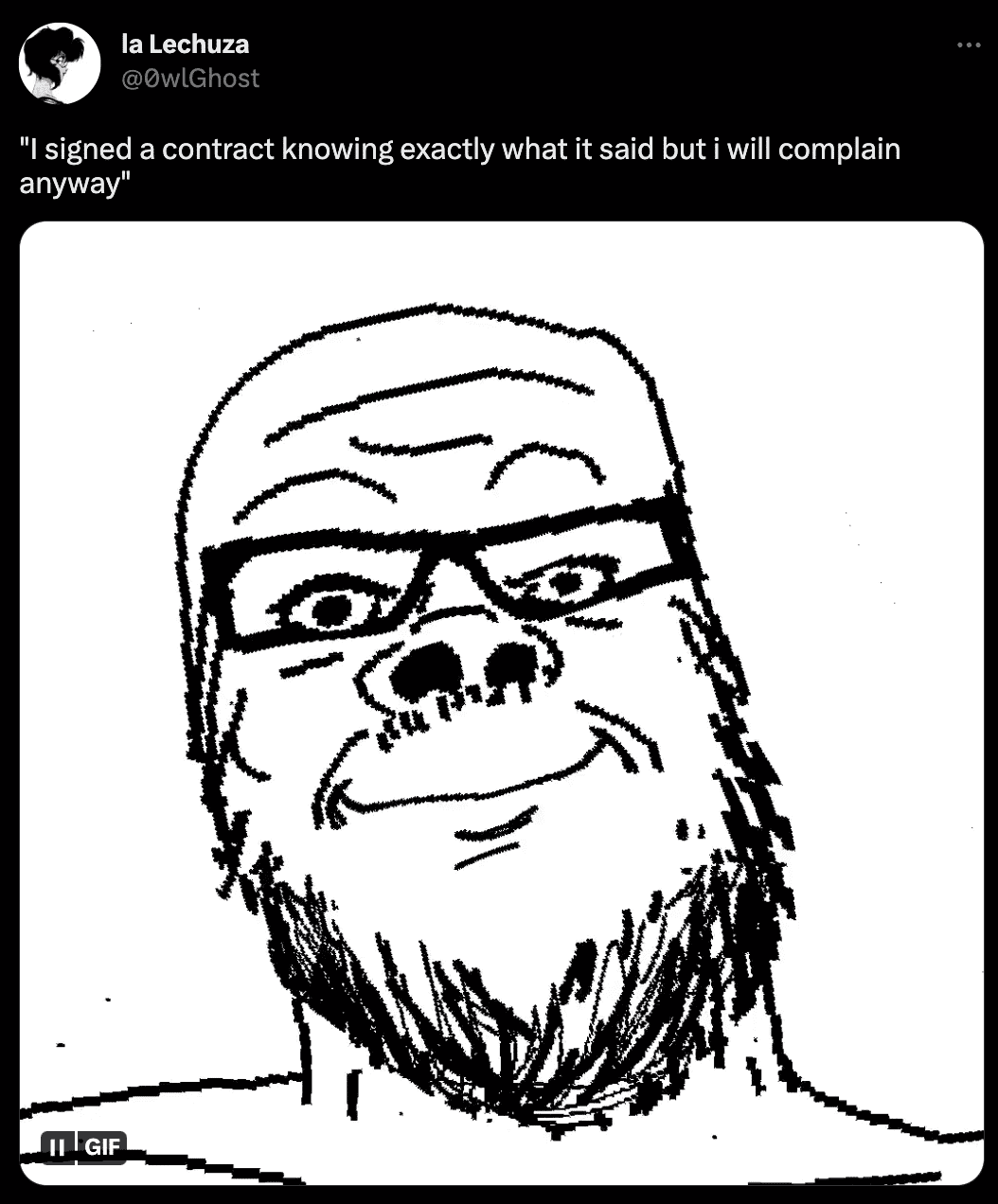 9.

10.

11.

12.

13.

14.

15.

16.