Most people will tell you that being a fan of The Office isn't like being a fan of any other TV show—it's a lifestyle. The most die-hard Office junkies find a way to incorporate the sitcom into all aspects of their life. Just take it from this couple who recently had the most epic Office-themed gender reveal party that deserved its very own Dundie award.
Tiffany and Kevin Bailey are pretty big fans of The Office.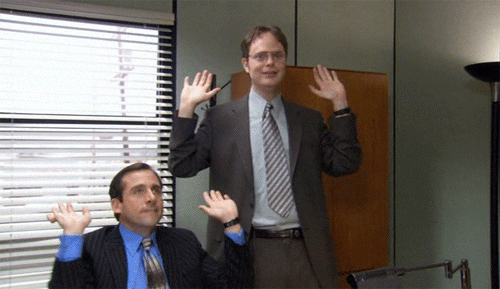 In fact, the popular NBC sitcom has played a significant role in their lives.
When Tiffany found out she was pregnant, after trying for nearly 10 years, she told her husband the news with a Jim Halpert quote.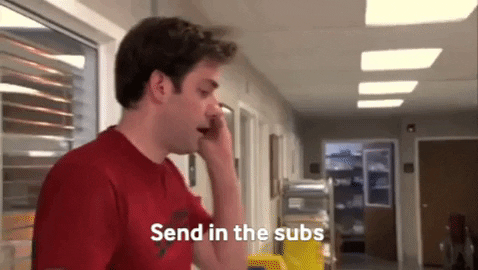 "When he got home from work, I sent him a GIF of Jim saying 'send in the subs,' like when they found out Pam was pregnant," Tiffany told PopSugar.
Then on Father's Day, Tiffany surprised Kevin with a "Regional Manager" shirt along with a matching "Assistant to the Regional Manager" onesie for their future little Dunder Mifflin employee.
So, it came as no surprise that when the parents-to-be started planning their gender reveal party, they returned to Scranton's best paper branch for their inspiration.
Tiffany's cousin, who is credited with introducing the couple to The Office, helped plan the Michael Scott-worthy party for their baby girl Stella.
Every little detail deserved its own Dundie Award. From the "It Is Your Baby" sign, a nod to the episode when Dwight and Jim attempt to throw Kelly a late birthday party…
To the mouth-watering cake, referencing the episode where Michael demands a Baskin-Robbins mint chocolate chip ice cream cake for Meredith Palmer's birthday.
And the watermelon slices that reminded guests of the scene where Dwight pretends to be in labor with a full watermelon.
Not to mention, the clever jello-encased "World's Best Boss" mug.
Tiffany shared photos of the Dunder Mifflin shindig on her Instagram.
Her caption reads: "What a beautiful, amazing, fun day. We were so excited to have a few family members gather and so many more loved ones watching from afar to all find out together that our miracle baby is aGIRL!! Stella Rae Bailey is already so loved and we can't wait to meet her!
PS – For those not fans of The Office, excuse our hilarious inside jokes. This theme was everything I imagined, even if the jello didn't go QUITE as planned. ???????????? It was amazing anyway, @melissa_rugg!! ????"
Safe to say, our favorite paper employees would be honored to attend this gender reveal.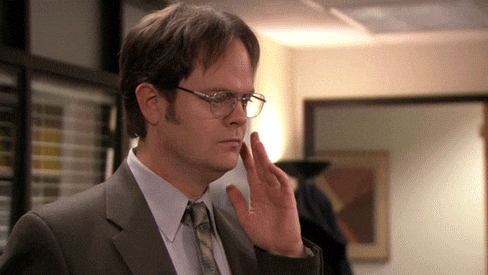 h/t: PopSugar