Okay, so I am by no means a CELEBRITY, but I did create a pretty successful narrative series that has lived on YouTube and Amazon, so ONCE IN A VERY BLUE MOON, I get recognized.
And once, I was working with a student at the library as a tutor and a fan came over and asked me if I was Kate Hackett.
"Yes…?" I said, kind of put off by the interruption with my client.
"I loved Classic Alice, I'm a huge fan," he said.
I was so surprised by the entire interaction, I totally blew it. I was like "Okay thanks," and just went back to my kid. It wasn't genuine annoyance, I just could not wrench myself into ACTOR!CREATOR! mode fast enough. The poor dude probably thought I was a total ass.
But that's NOTHING compared to some of the people on this list we sourced from Twitter. Check out some of the weirdest celebrity encounters people have ever had, from wholesome to… goofy?
1. Patrick Dempsey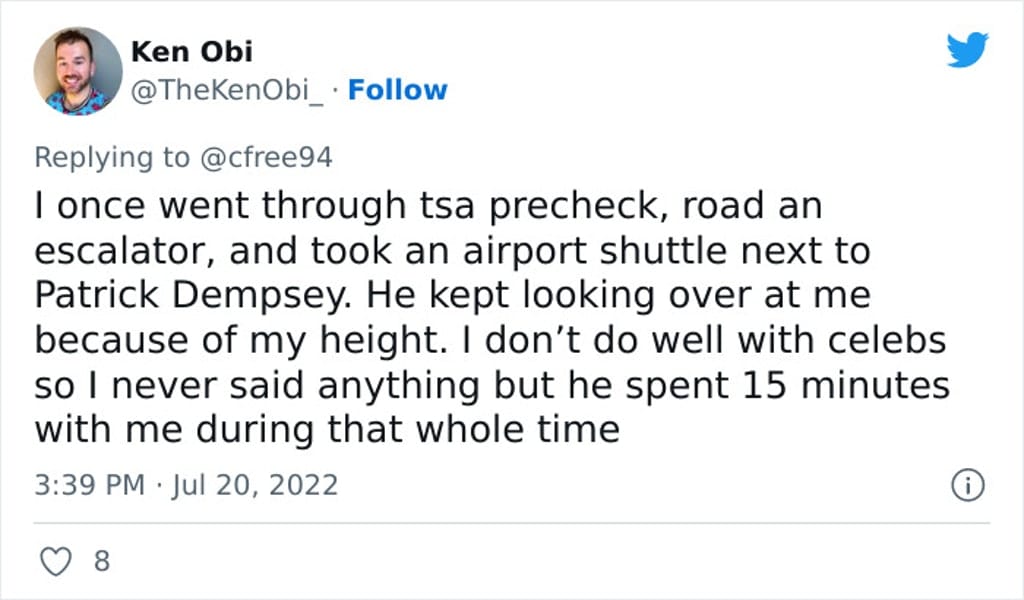 2. Mick Jagger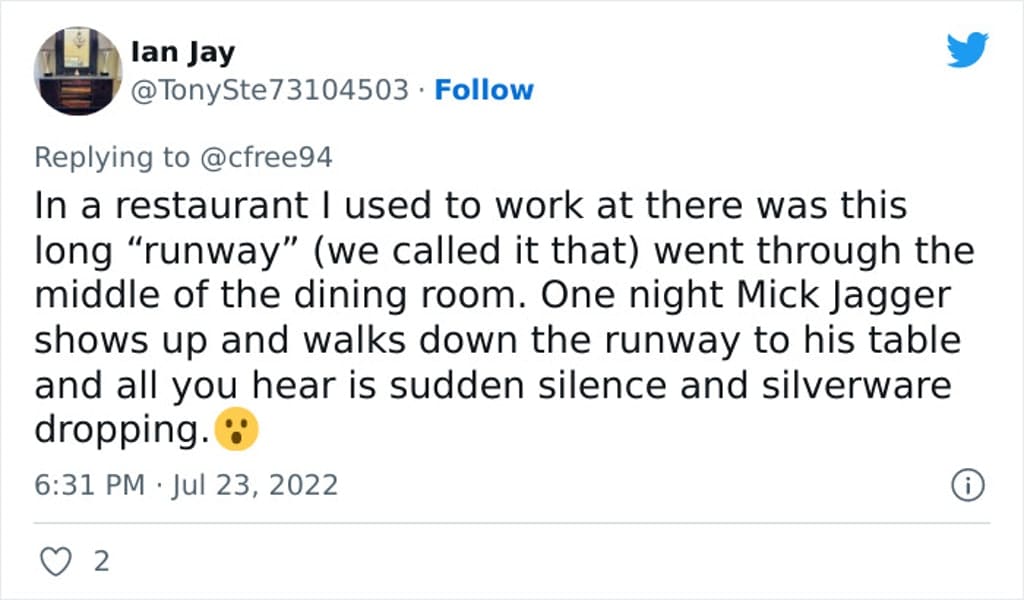 3. Robin Wright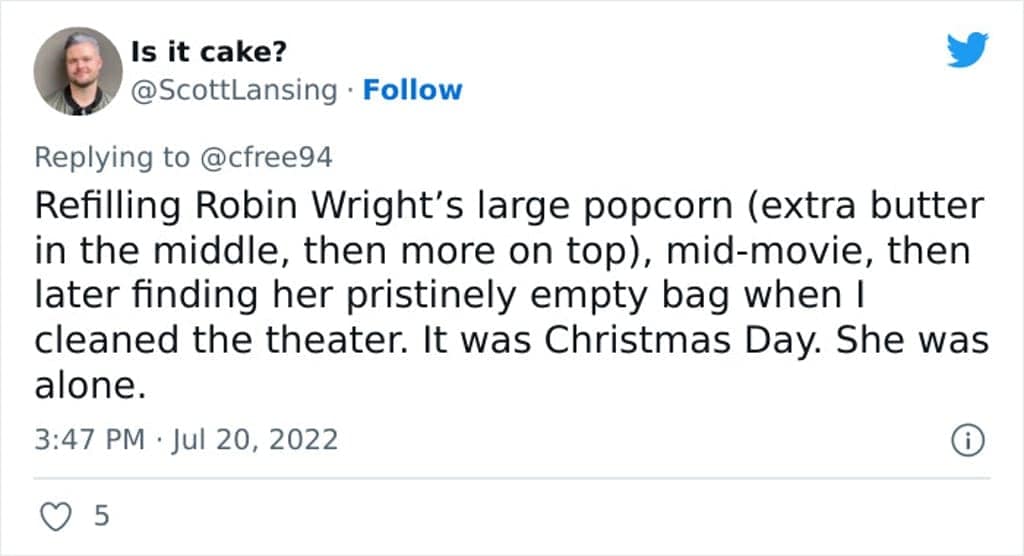 4. BRITNEY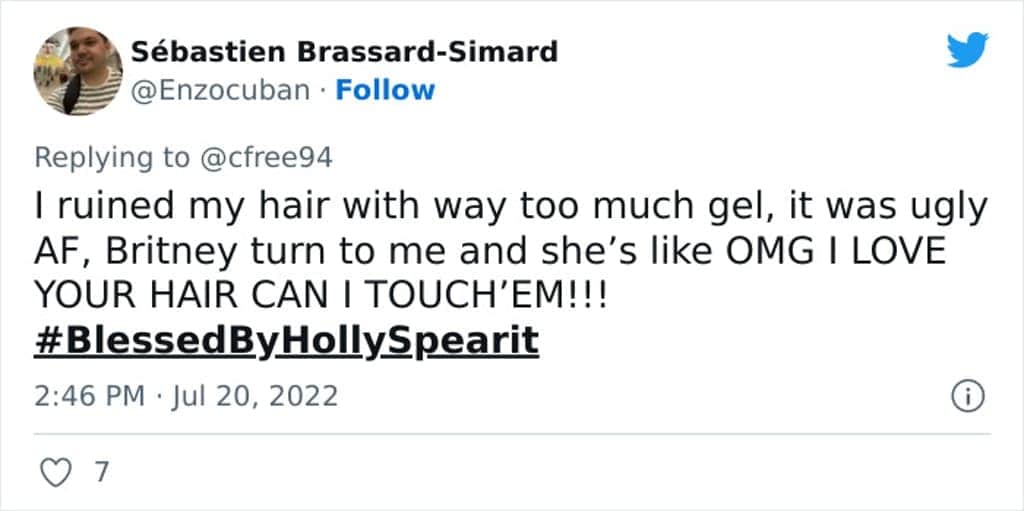 5. Dennis Rodman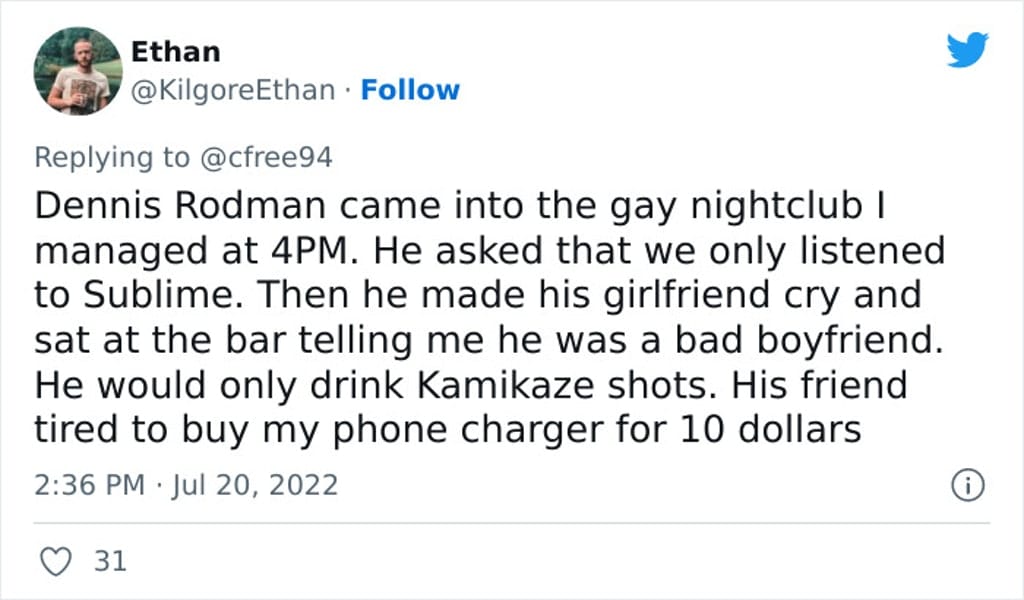 6. Bjork
7. Katy Perry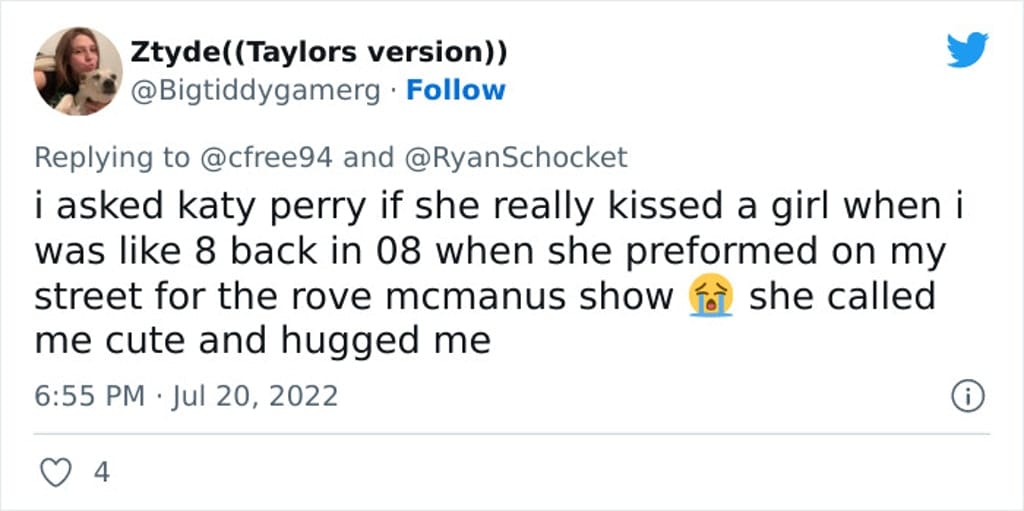 8. Bill Murray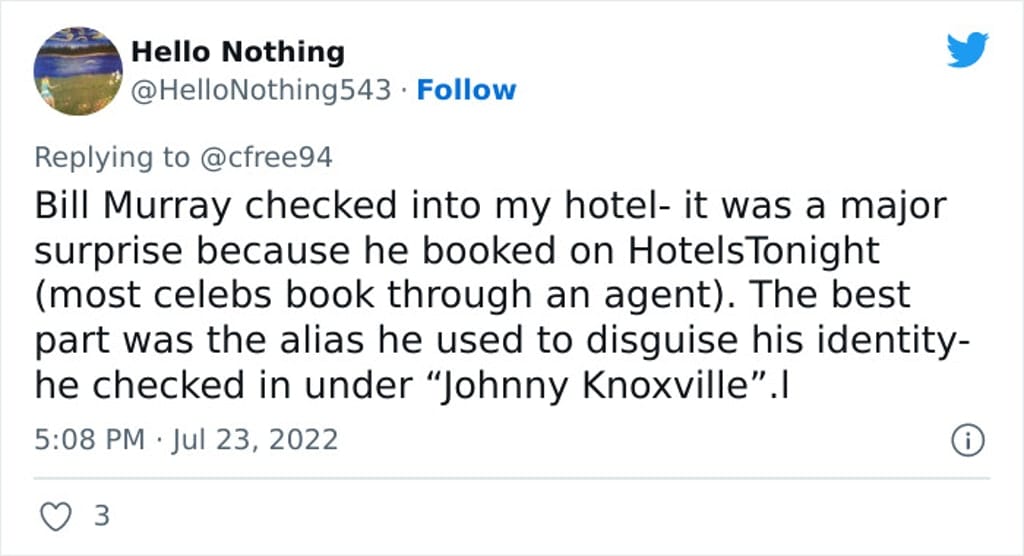 9. Kylie Jenner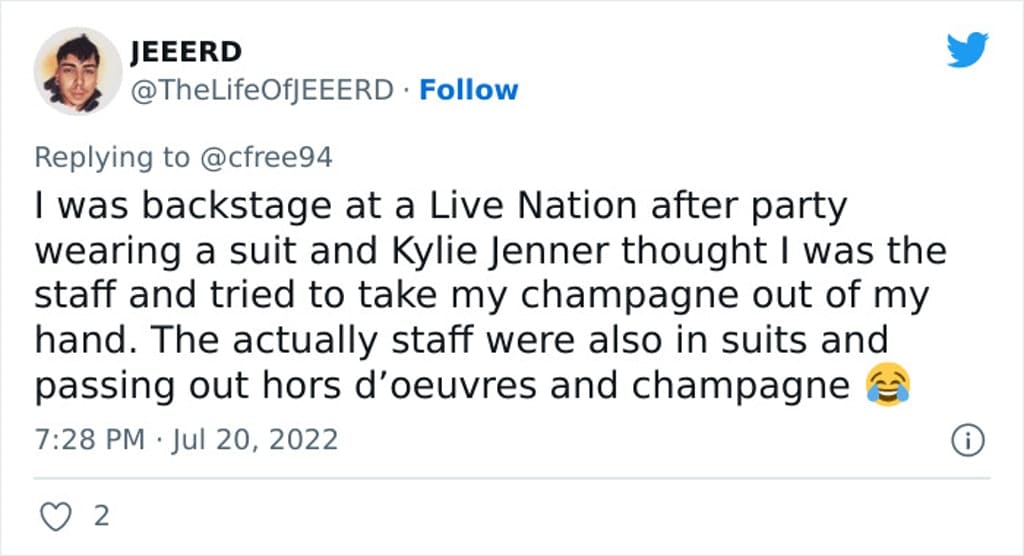 10. Whoopi!
11. Neal McCoy
12. Kathy Najimi
13. Keith Urban
14. Florence Welch
15. Connie Chung & Maury Povich
16. Eileen Davidson
17. Rachel Dratch
18. Paul Rudd
19. Millie Bobby Brown
20. Ana Gastayer
h/t: Bored Panda