Are you smarter than a 5th grader?
Well, this seemingly simple Twitter math problem posed by user @pjmdoll has called into question whether any of us are really smarter than a 5th grader.
At it's core, it's really just a question of how well you know the order of operations, or in other words, how likely you are to please excuse my dear aunt Sally.
But notation and expression matter in math, so there's a debate as to what the real answer is…
The original problem: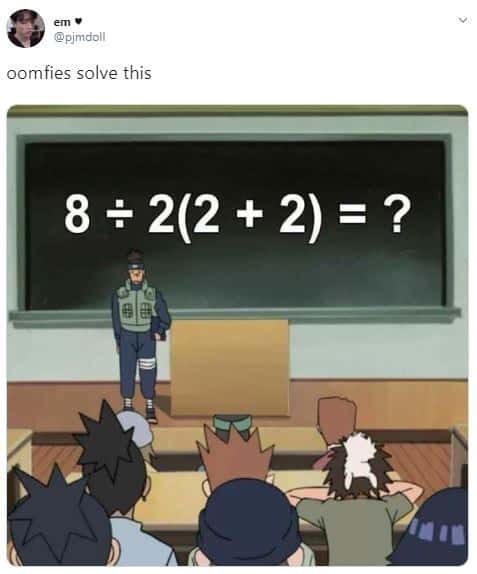 The debate…

3.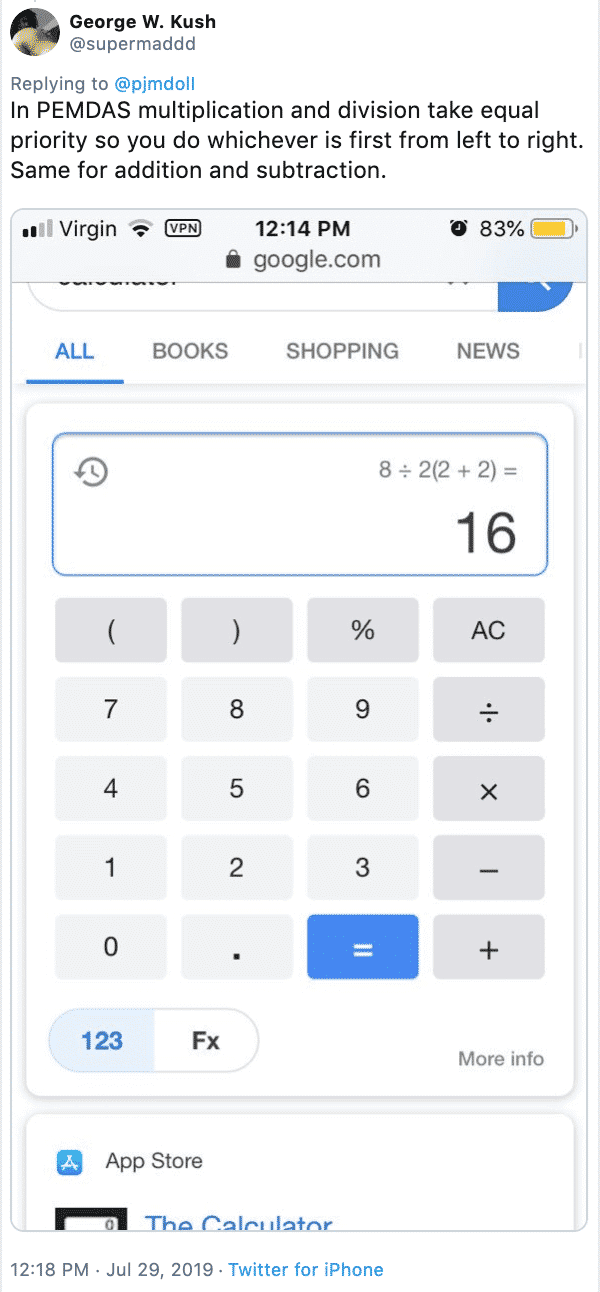 4.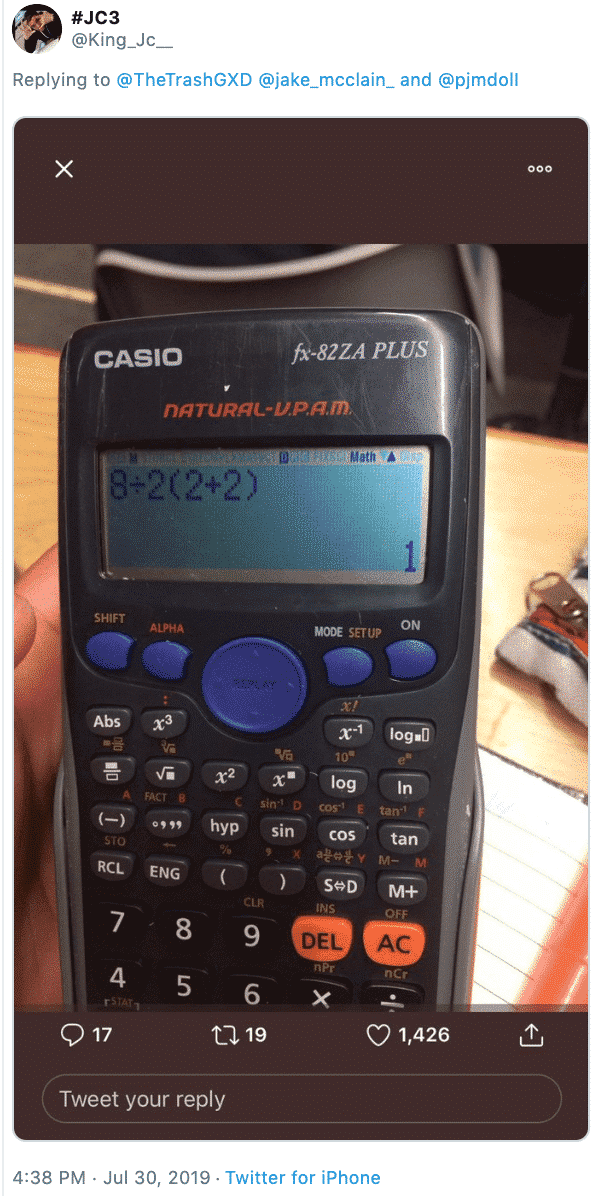 5.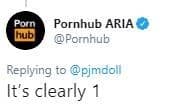 6.

7.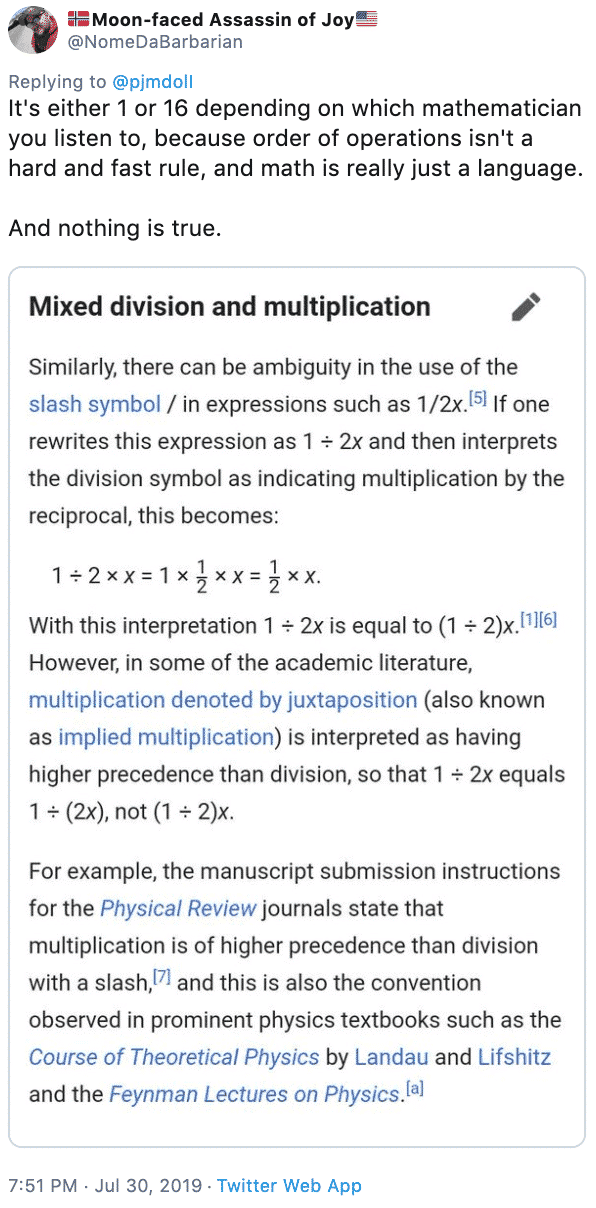 8.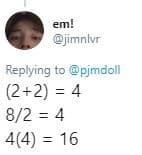 9.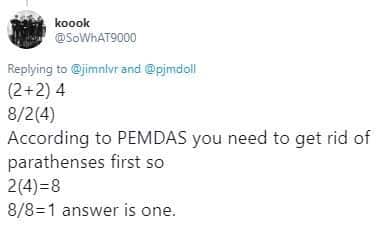 10.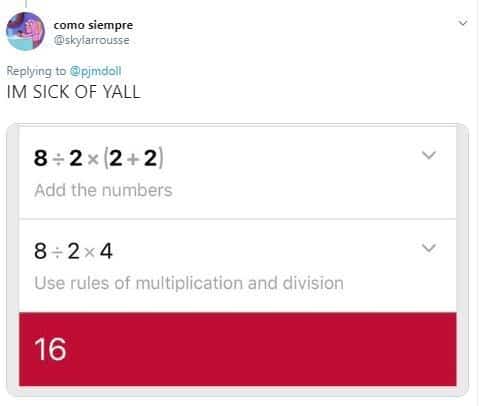 11.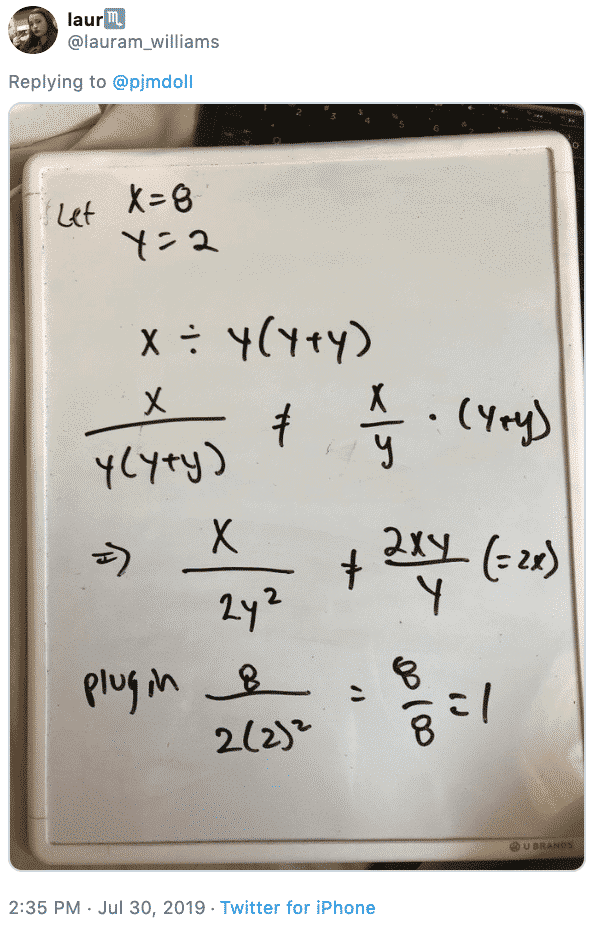 12.

13.
14.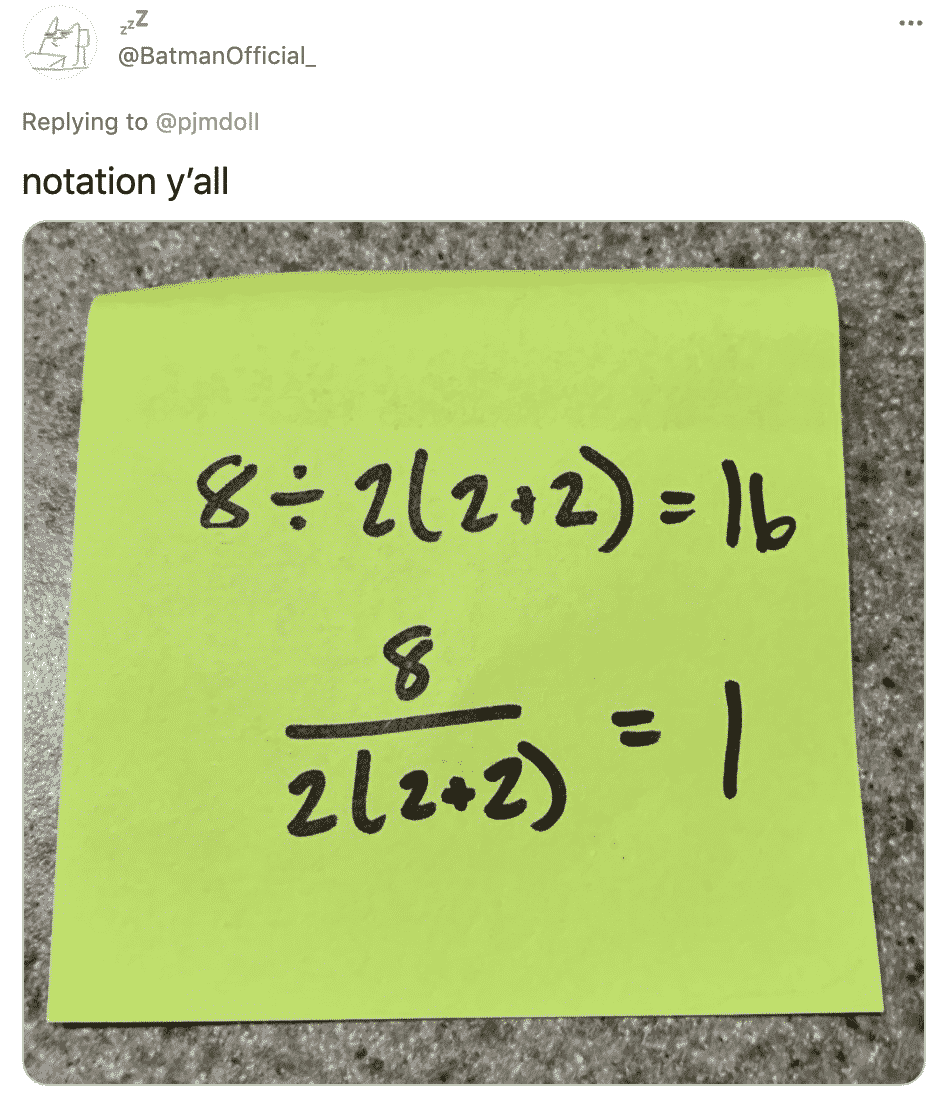 For the record, no verified mathematicians have entered the chat, but the consensus from what I deem to be the "smarter" people in the thread, AKA, me, is that the answer is 1.
What do you think? Why am I wrong?