While there's nothing wrong with watching porn now and again, like any media, it can certainly create unrealistic expectations. And that just doesn't work out well for anyone involved.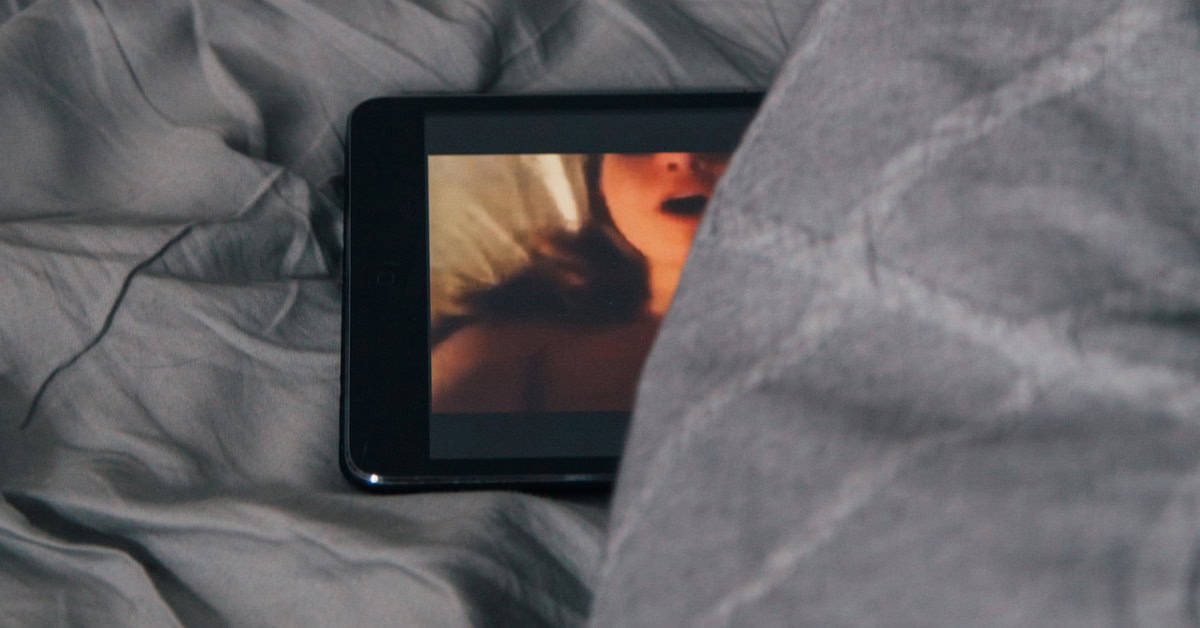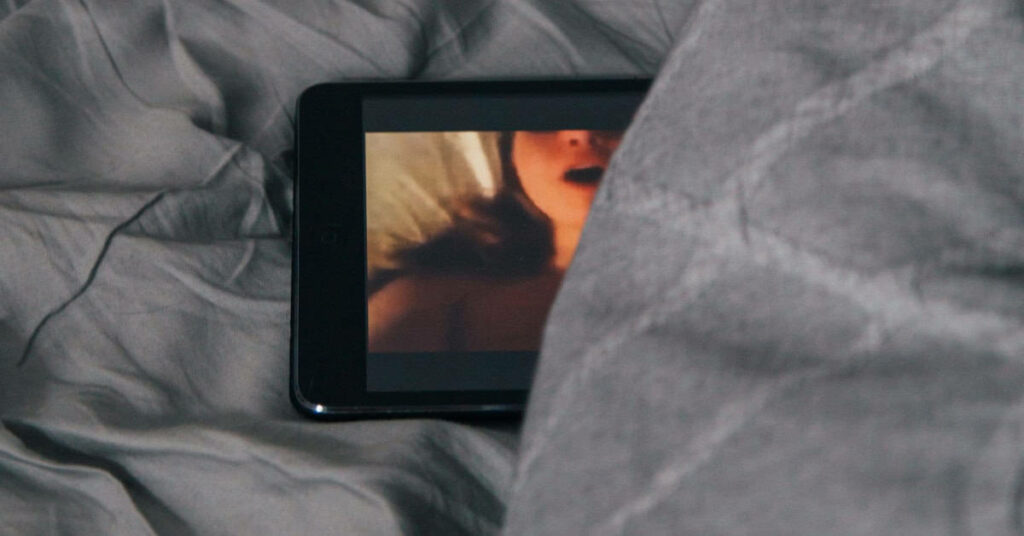 A recent Reddit thread dove into those by asking women what moves are "a dead give-away that a man watches too much porn when he's in bed with you." The answers range from silly to downright painful, but the overwhelming repetition among all the responses definitely goes to show that we may need a side helping of "better sex education" alongside our porn.
1.
Tries to change position every 30 seconds…
2.
He needs to watch porn while in bed with you.
3.
Slapping the vagina.
4.
Him treating me like a piece of origami paper.
5.
When you give him a blow job and he asks if you came.
6.
They go to finger you and it feels like a competitive chicken stuffing contest.
7.
Expecting the woman to squirt because women on porn squirt oodles of liquid.
8.
Expecting my orgasm on demand.
9.
Calls you by a pornstars name on accident.
10.
My friend once told me she slept with a guy that kept saying "have it."
11.
Relentless pounding. Surprisingly, some of us do not enjoy having our cervix pounded into our throats. Slow is good. If we want it fast, we'll ask!
12.
That anal takes no prepping and every woman should be happy when she's "surprised" with it.
13.
Way too many men think anal can just happen and be tried out of the blue. If you aren't willing to take the time and care about someone's well-being just go masturbate by yourself.
14.
The fingerblasting. STOP IT. Please go slow and gentle, give attention to my clit, don't just shove your fingers straight into my hole and drill like there's no tomorrow.
15.
They try to pound you in full speed from the start. Like hello ? ? Foreplay please ? Also when they expect you to be extremely vocal like in porn and use that baby voice. Yeaaahhhhh yesssss and make a crying face.
16.
I was giving a guy oral. And honestly I wasn't really into it and I guess he wasn't either cause he couldn't cum and I just wanted to get it over with. This guy takes a video of me, and proceeds to watch it while I'm still doing what I'm doing, and that was what made him finish.
17.
When they're trying to play with you but they start rubbing kinda randomly on the pussy but they rub it like they're trying to get a really tough stain out. Guys if you rub so hard it bruises it really just hurts. Not enjoyable AT ALL.
18.
I read once where a woman said that a guy was fucking her doggie [style], but was sort of coming in from the side and not sticking all of his dick in. She asked him why he was doing it that way and he said he didn't know, it's just how he'd seen it done. So, yeah, he was doing it that way in order to give the non-existent camera a clear view.