Taylor Swift's Red album is one of the most heartbreaking albums in her catalog.
The song "All Too Well" is crushing and details Swift's sorrow over the ending of her relationship with Jake Gyllenhaal.
Swift was 20 years old when she started dating the then-29 year old actor. They were together for three months and broke up in early 2011.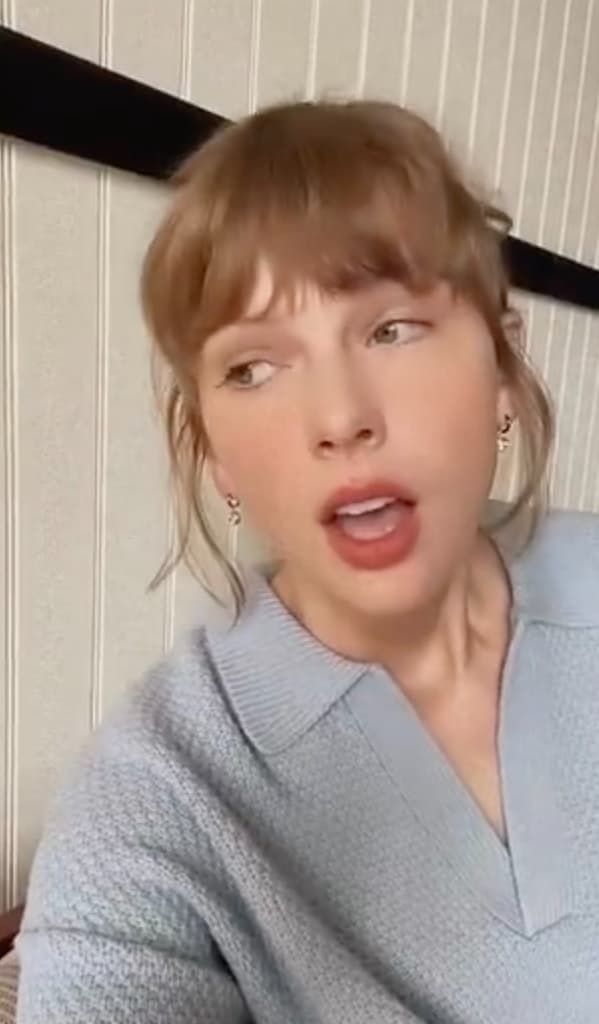 "All Too Well" quickly became a hit and it was revealed to be over 20 minutes long in its original form. Swift fans wanted to hear the full song.
In a 2012 spot on Good Morning America, Swift said that the song was "the hardest to write on the album." She explained why: "It took me a really long time to filter through everything I wanted to put in the song without it being a 10-minute song, which you can't put on an album."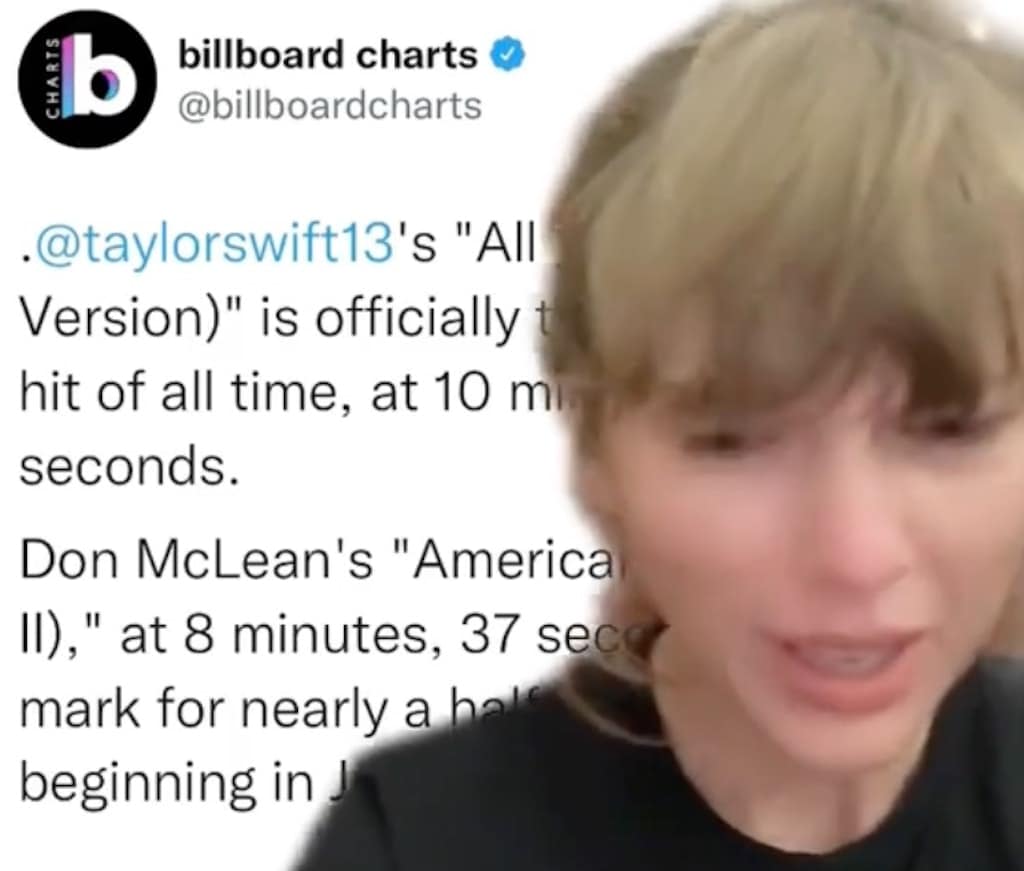 "I wanted a story that could work in the form of a song and I called my cowriter Liz Rose and said, 'Come over, we've gotta filter this down,' and it took me a really long time to get it," she continued.
That cowriter, Rose, remembered it being even longer. She said in 2016 that the song was "probably a 20-minute song when [Taylor] called me."
When Swift released the new recording of Red last year, fans finally got their wish. She included the extended, explicit version of "All Too Well," titled "All Too Well (10 Minute Version) (Taylor's Version)." She also made a short film/music video combo that she directed.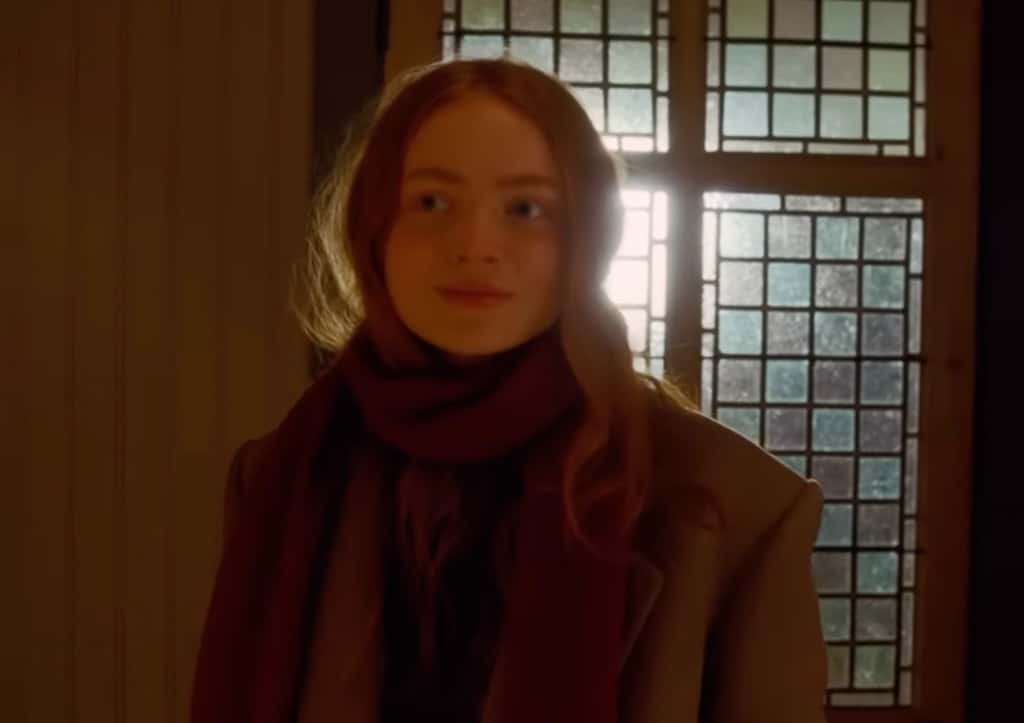 The film starred Sadie Sink and Dylan O'Brien as the lovers. Fans quickly spotted their age gap (Sink was 19, O'Brien was 30). O'Brien also spotted similar facial hair to Gyllenhaal and a beanie reminiscent of one Gyllenhaal wore in some famous paparazzi shots of him and Swift.
O'Brien's character is constantly belittling Sink's, coming off as quite the villain.
Swift also calls attention to the Red Scarf mentioned in the song: "I left my scarf there at your sister's house / And you've still got it in your drawer even now."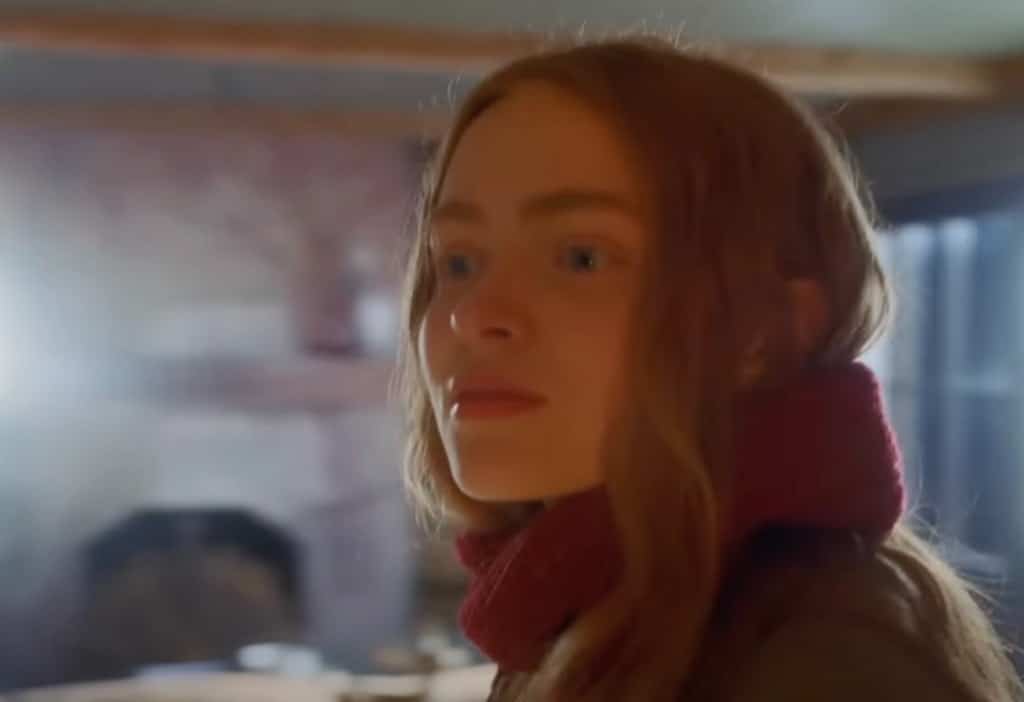 "But you keep my old scarf / From that very first week / Because it reminds you of innocence / And smells like me / You can't get rid of it."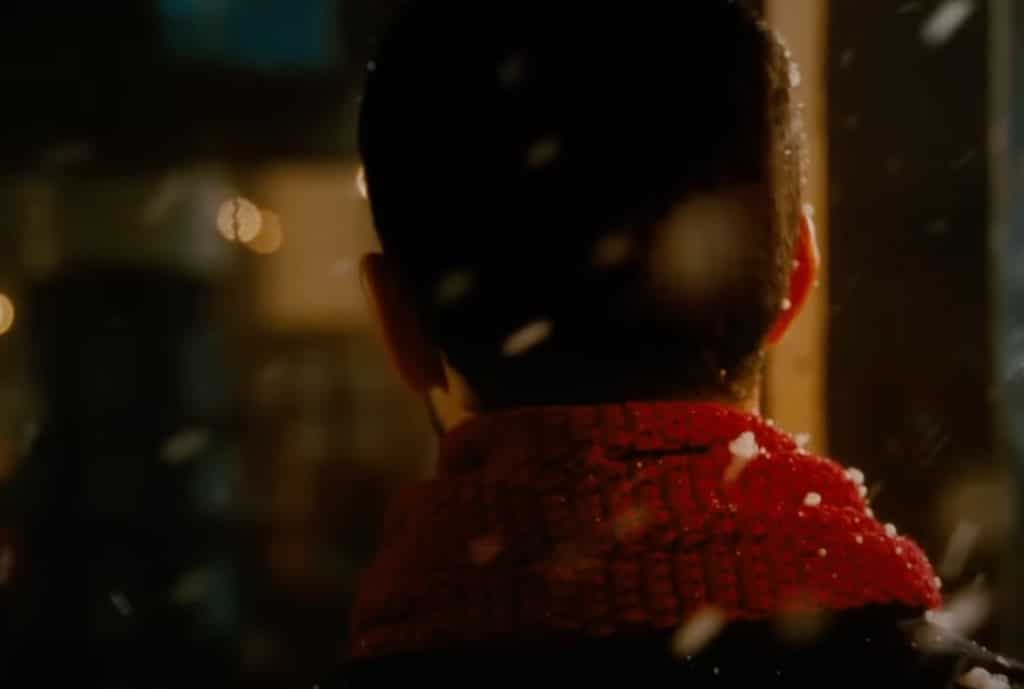 In the film, Sink leaves the scarf; later on, O'Brien appears wearing it while watching his ex.
So… the red scarf means something, right?
On Saturday, Swift was asked about the significance at the Toronto International Film Festival.
"The scarf is a metaphor, um… And… We turned it red because red is a very important color in this album, which is called Red," she said.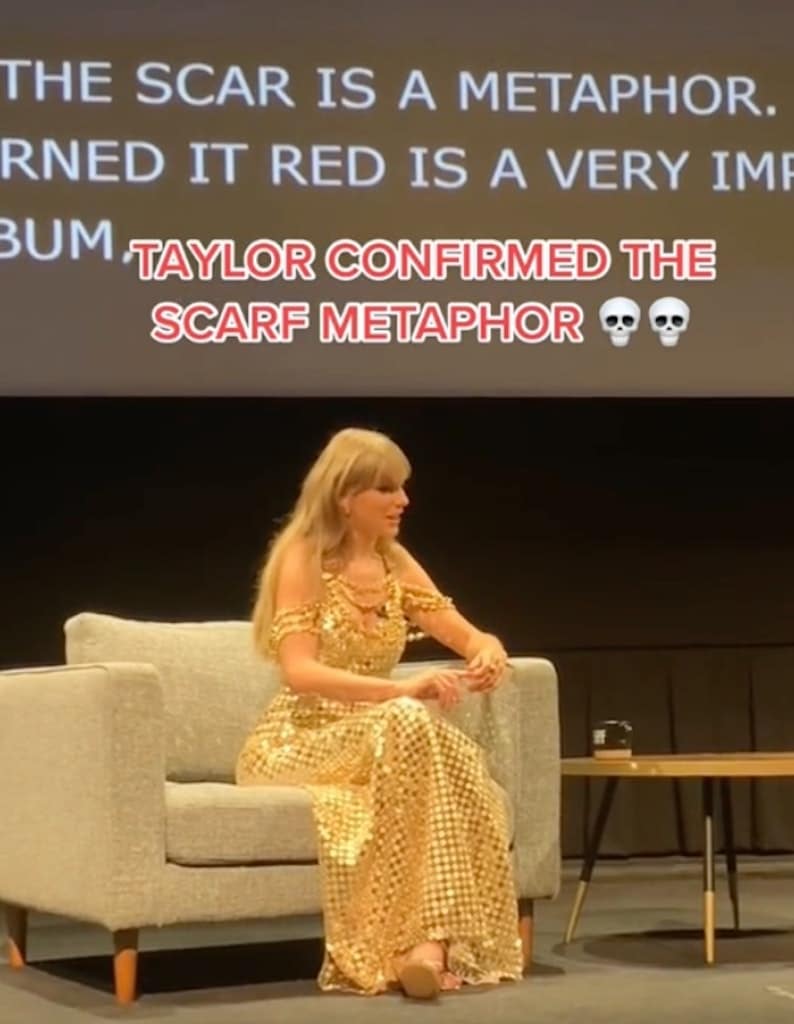 She laughs a little awkwardly. "Um… And I think when I say it's a metaphor, I'm just going to stop… And I'm going to say thanks for the incredible question to whoever asked it, you've really taken us for a ride with that one, thank you."
The awkward response seemed to confirm to fans that the scarf is a metaphor and represents her virginity. Way back in 2014, a source spoke to RadarOnline and said that Taylor had lost her virginity to Jake, which was why the breakup was so hard on her.
"She thought she was going to marry Jake, that's how in love she was with him," they said. But after she slept with him, Jake didn't go to her birthday party.
"The day before — all was set — he was coming, no issues. But the day of, she doesn't hear from him at all. No texts, no calls. Taylor thought maybe he was planning some sort of surprise. Nope. He didn't show up and she locked herself in the bathroom and cried the entire night," the source said.
Fans claim that they now "know" the scarf was Taylor's virginity.
"She stopped herself before saying what the metaphor was but girl we know," one person commented on a video of the interview. Another tweeted: "Taylor swift pretty much confirming the scarf is a metaphor for her virginity is NOT something I expected."