See you later, September, it's OCTOBER'S TIME TO SHINE.
Nothing says "spooky season" more than the Spirit Halloween stores rising from the dead — and to celebrate our favorite holiday, we found 20 tweets about our seasonal spook shop that made me laugh. Enjoy!
1. It is time

2. They pop up everywhere

3. Closets too!

4. Just to feel

5. Romance!

6. Dark questions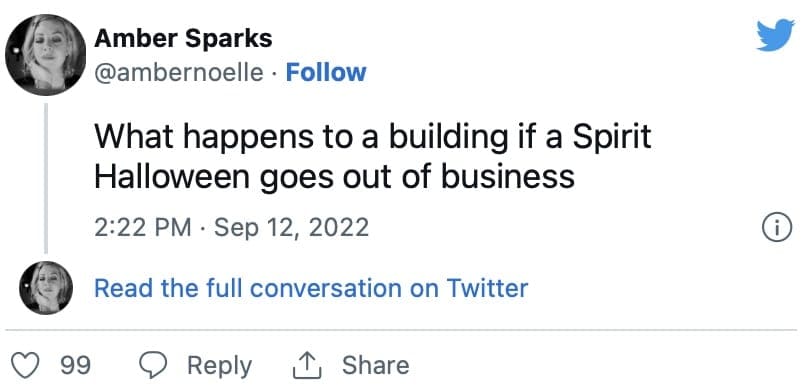 7. Yes indeed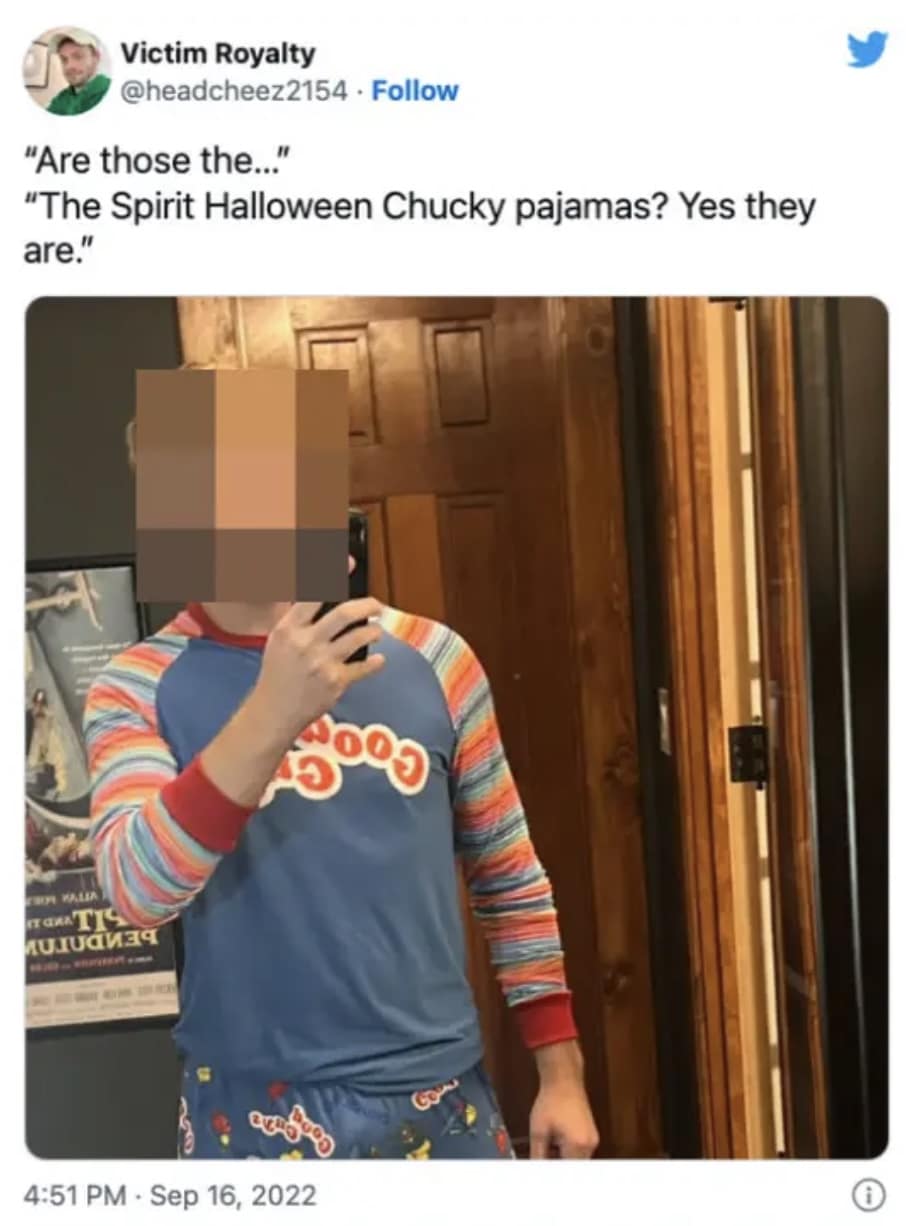 8. Blood sacrifices

9. They ready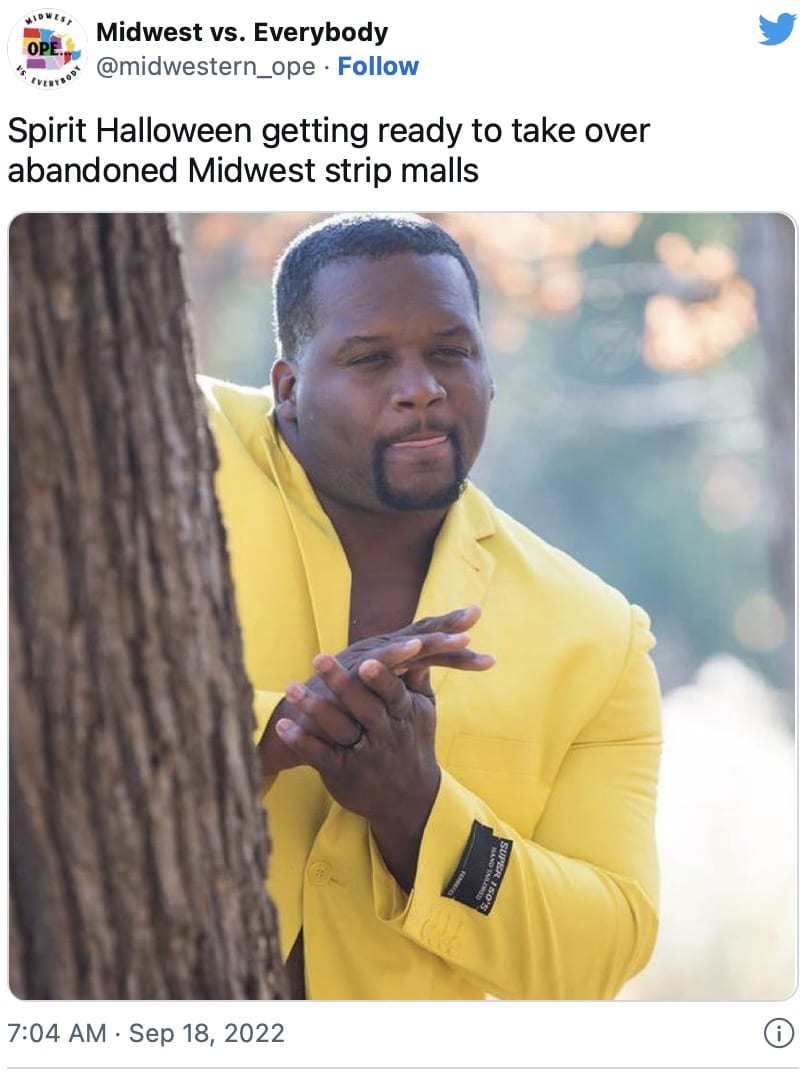 10. Beautiful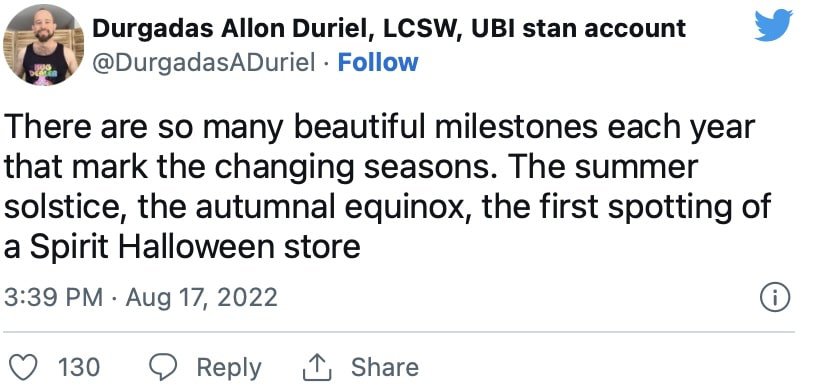 11. Get in
12. Legit genius
13. Chicago
14. Cheer you up
15. A date
16. They're run by these guys!
17. O no!
18. A pick me up
19. Stock in Spirit
20. When you know