Having siblings inherently changes you as a person. You will not be the same as if you never had these extra semi-you's running around with you. Just a fact. To prove our thesis today, we've gathered 20 hilarious tweets about living with siblings. Take a read and let us know your favorites.
1. Bonus level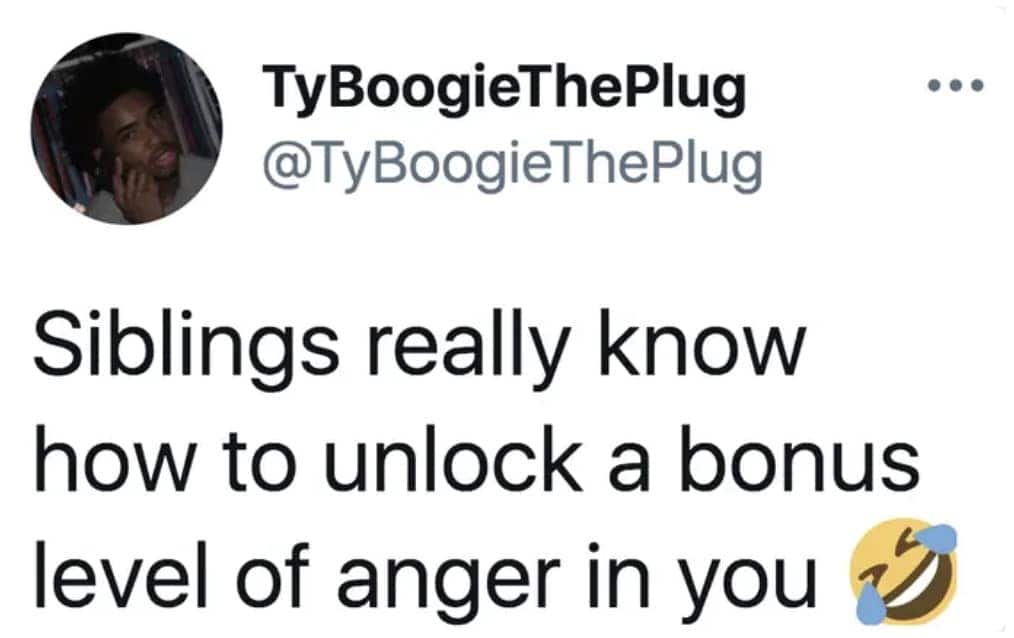 2. The importance of sharing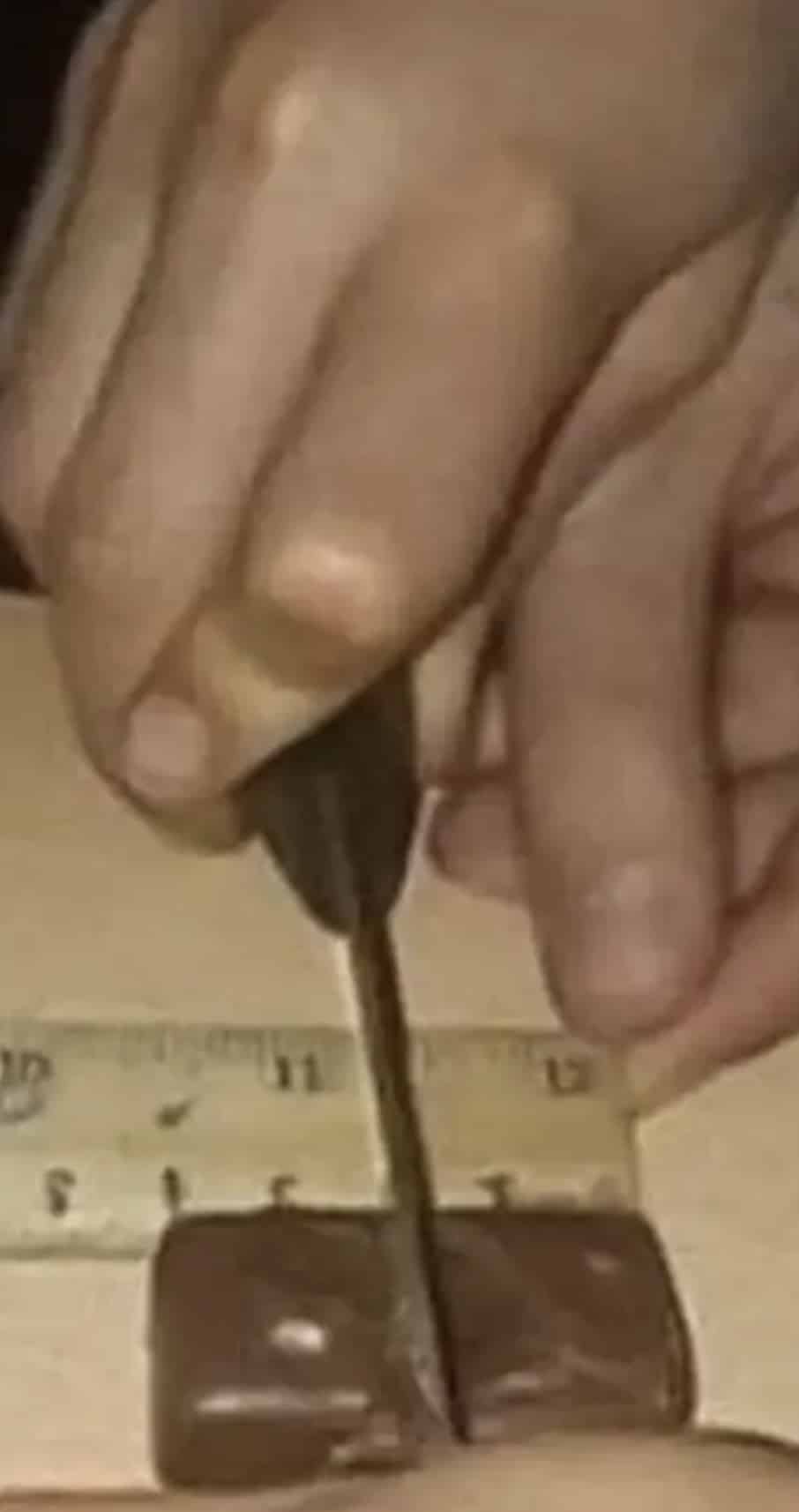 3. We're a cheap sell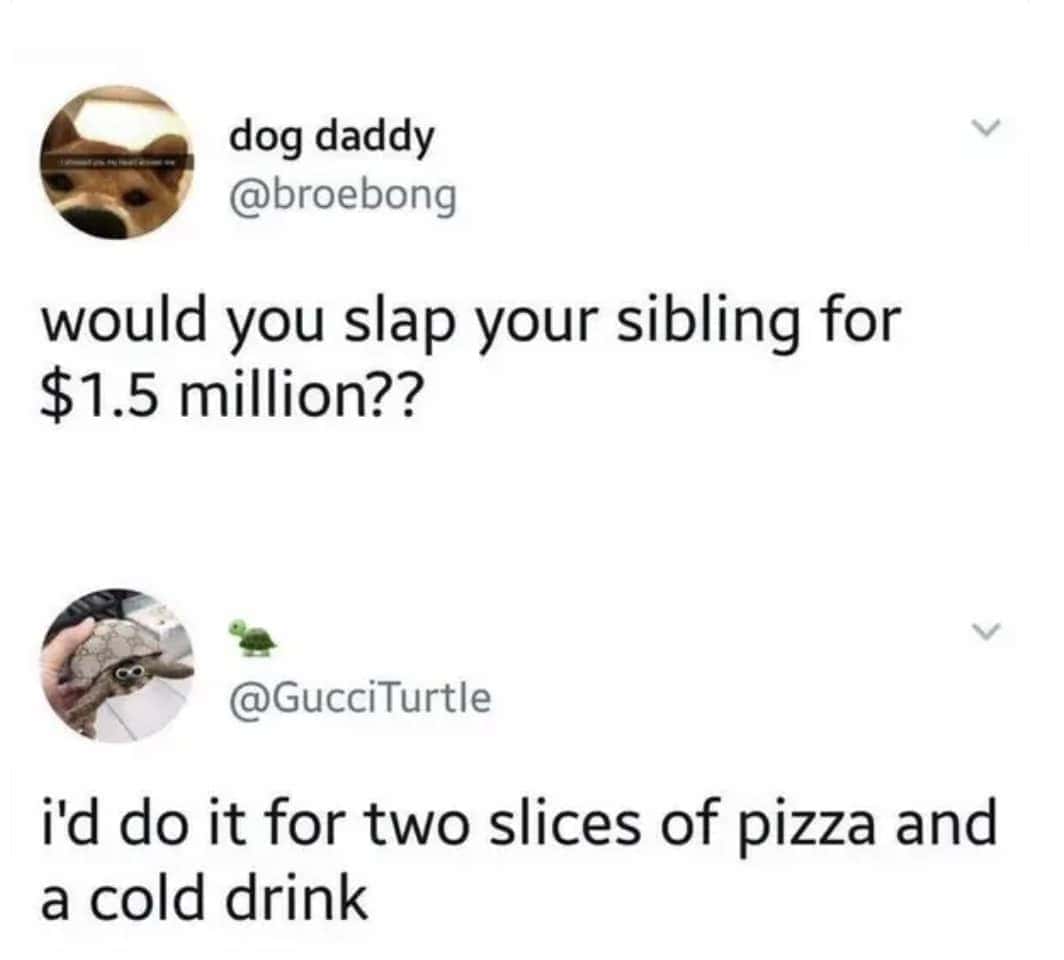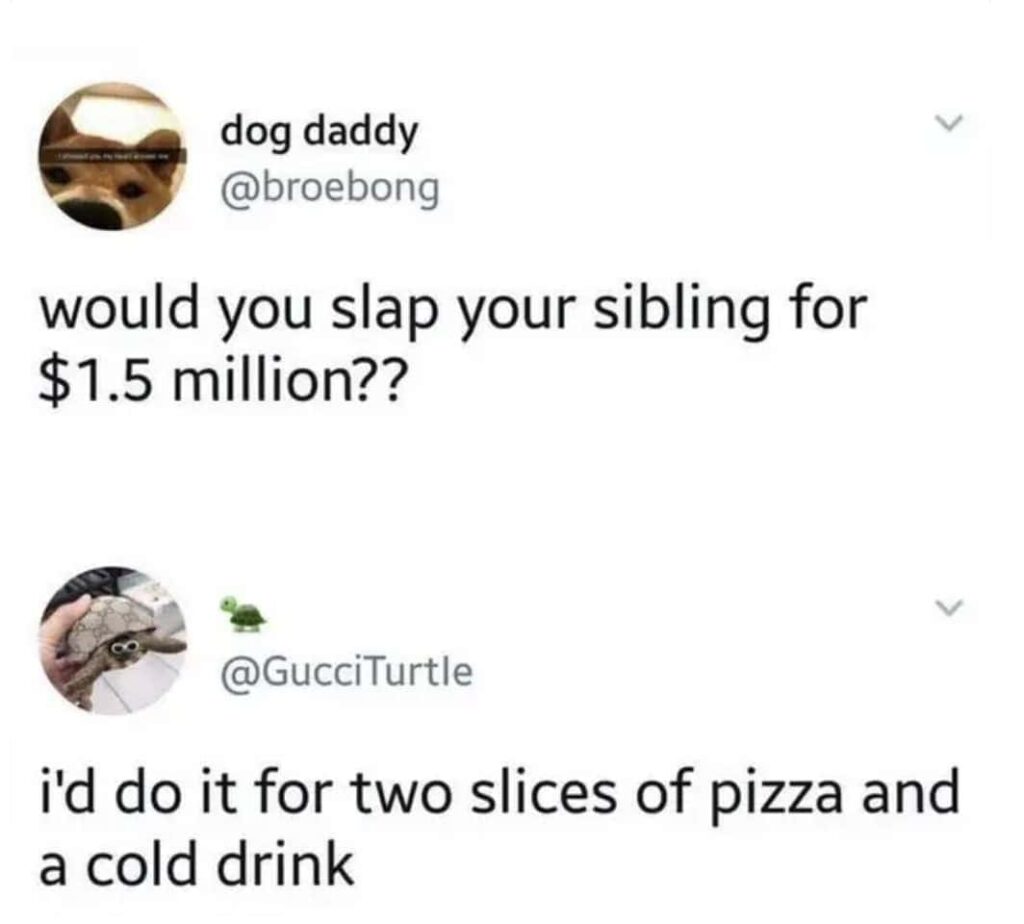 4. The realest compliments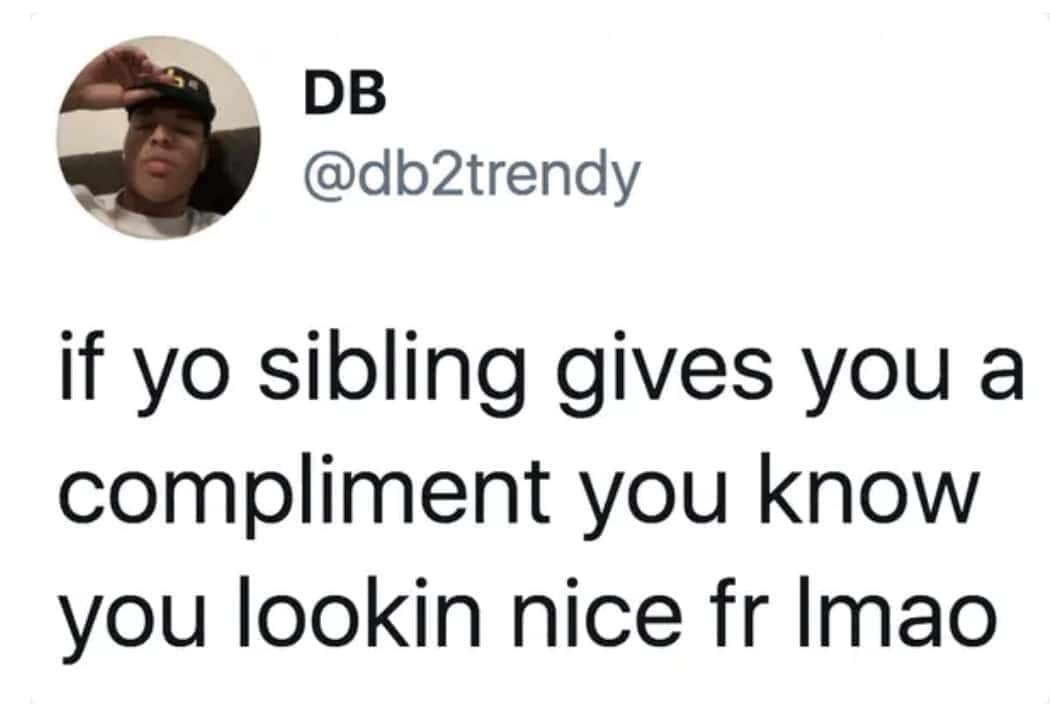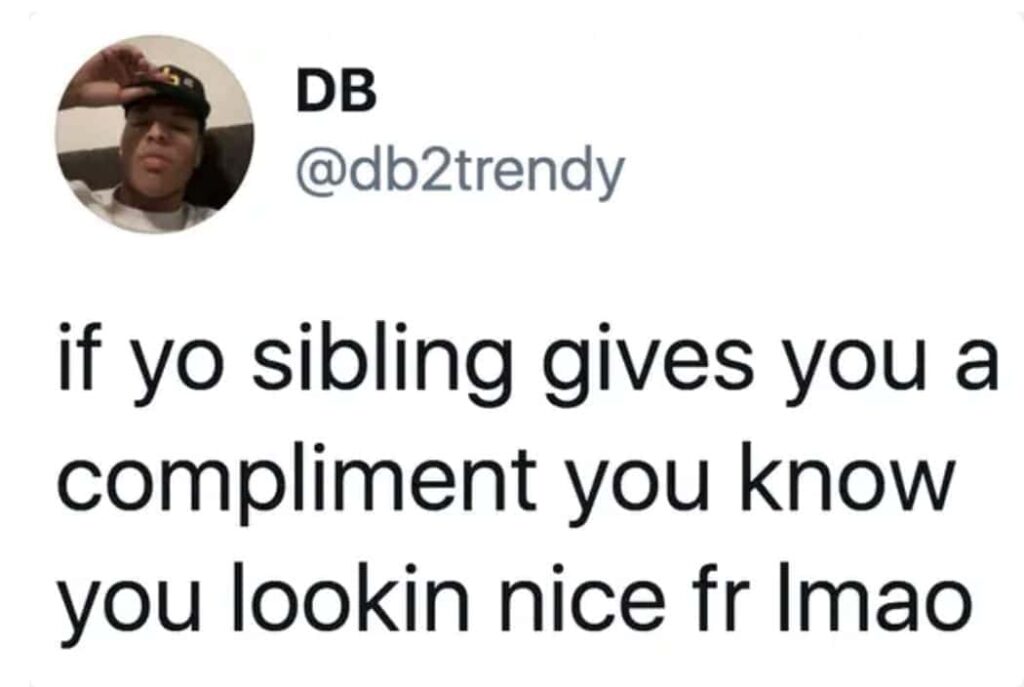 5. You LIE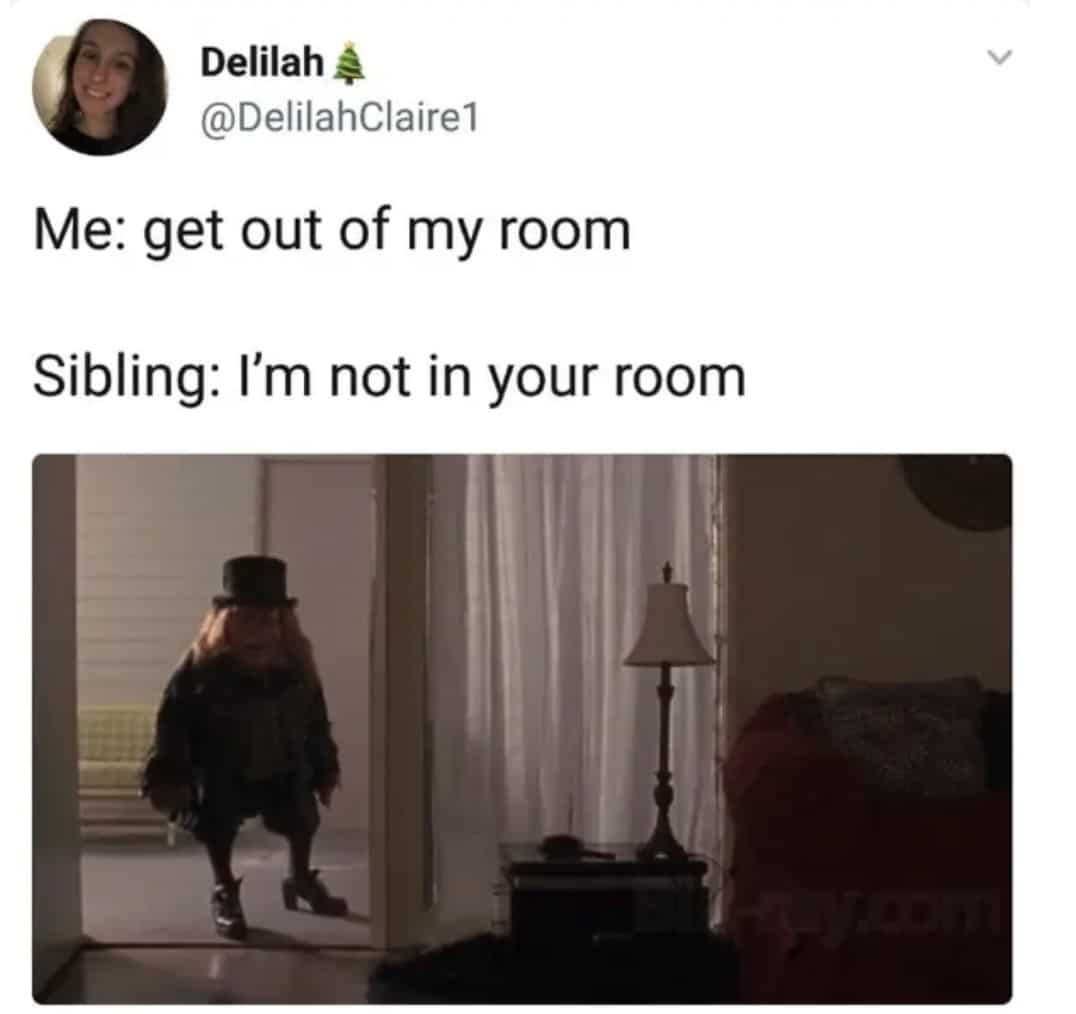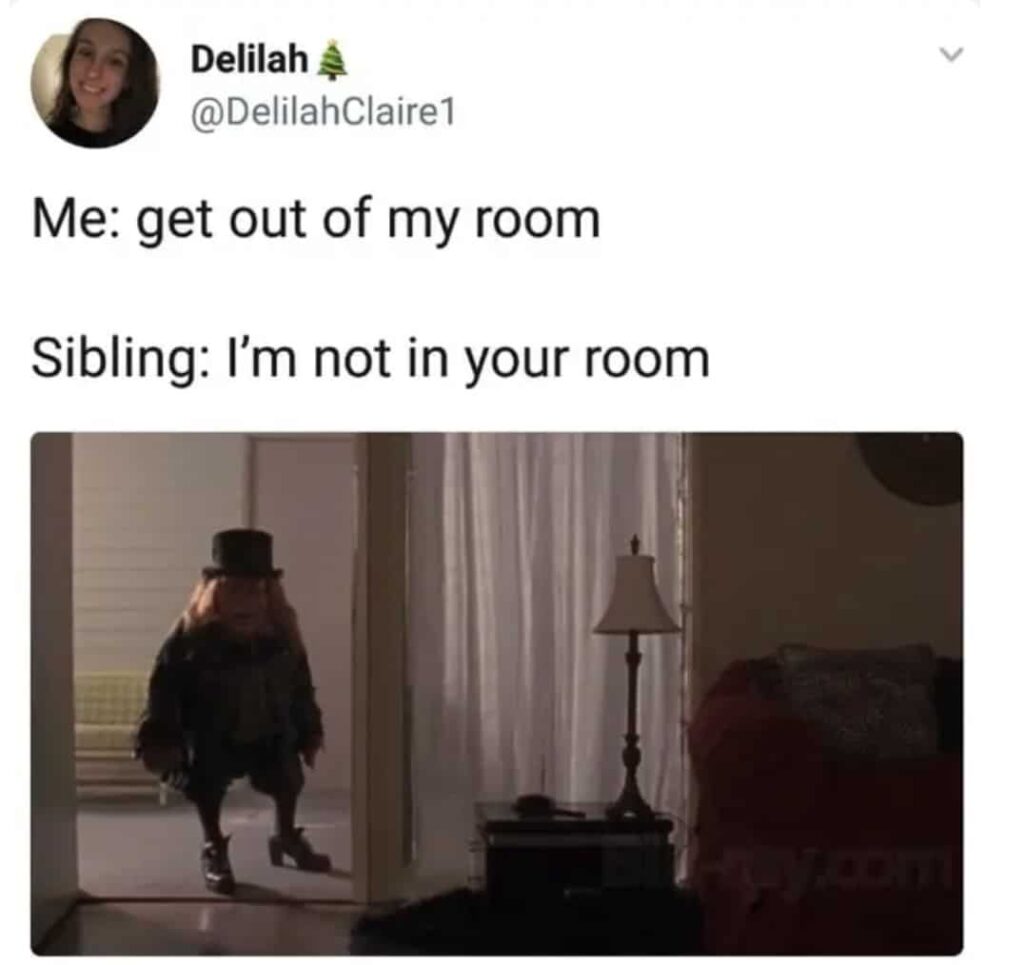 6. Character building


7. Who were all these kids with knives?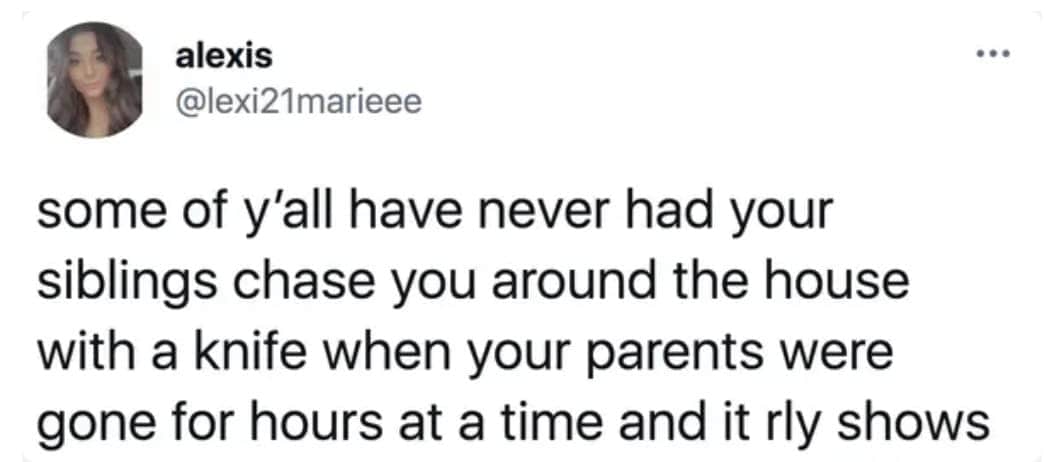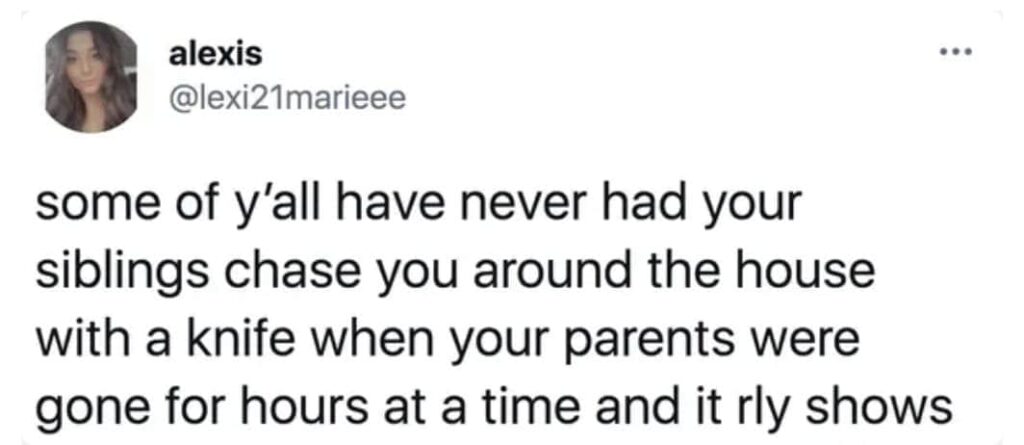 8. Caution, always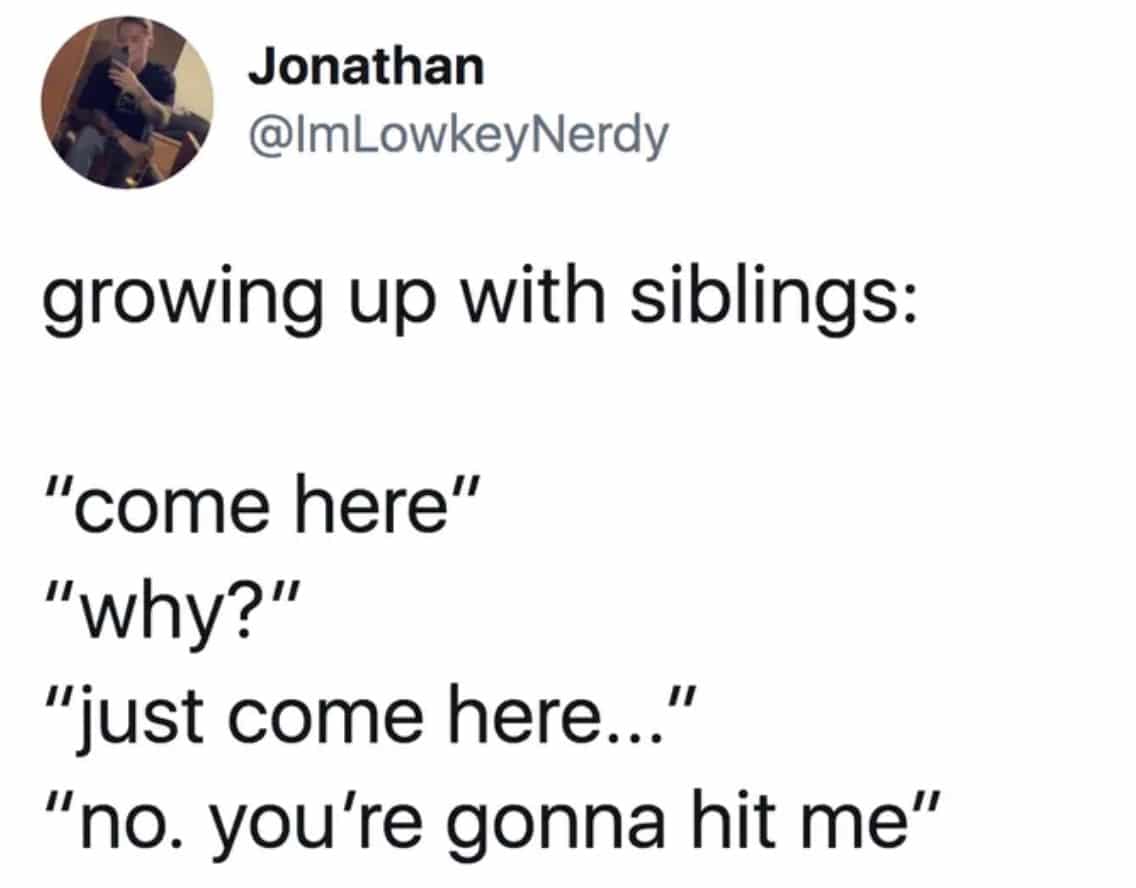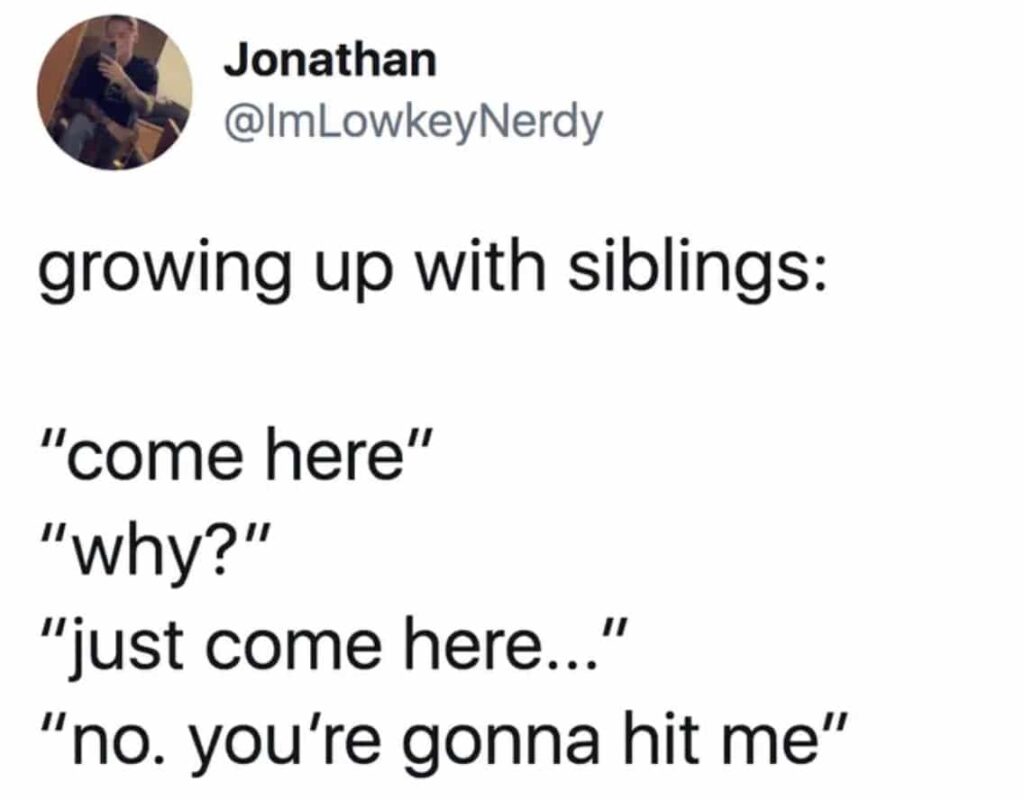 9. SHHHHH.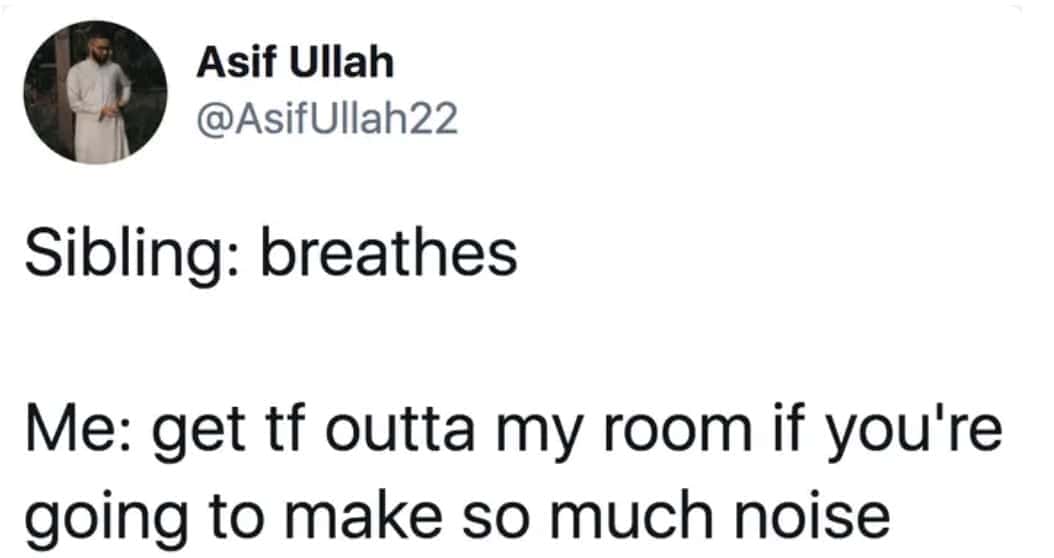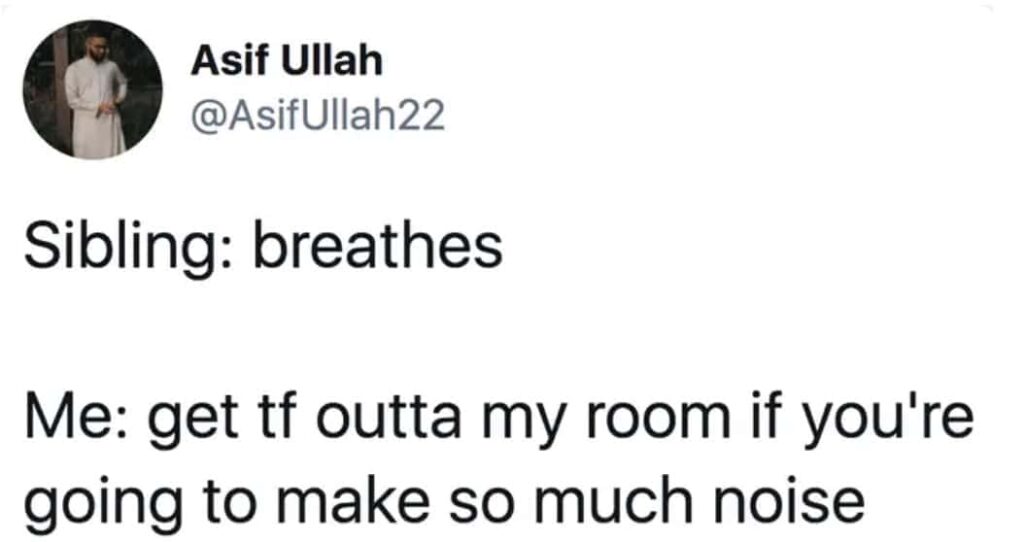 10. Very true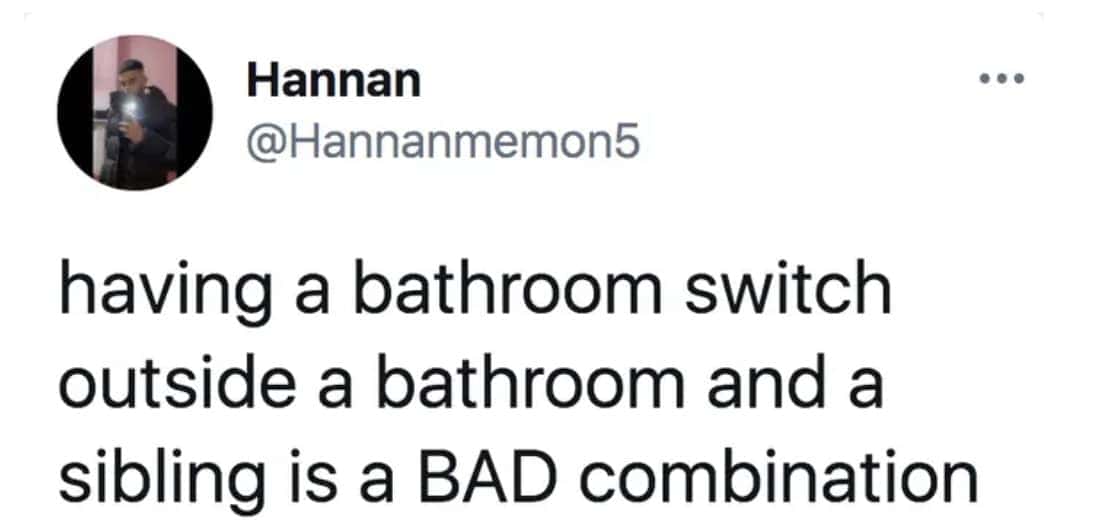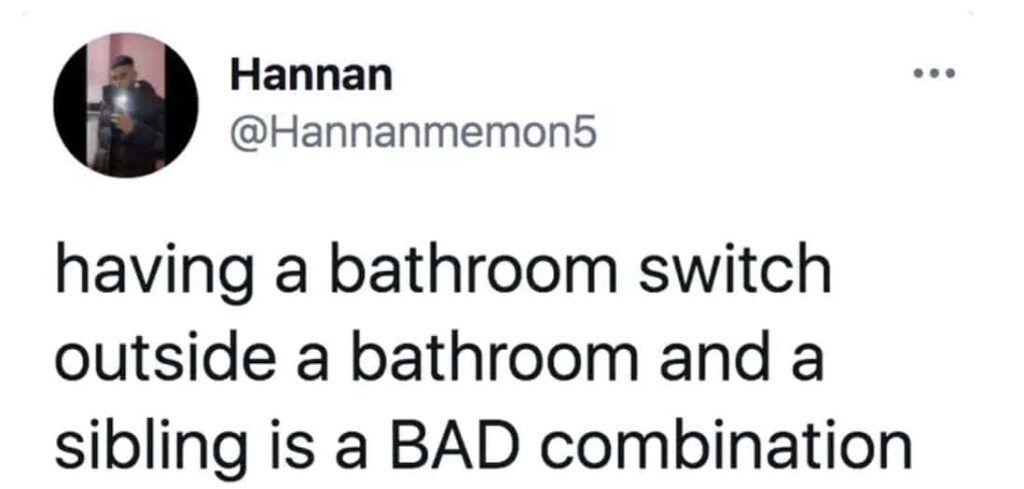 11. Fear
12. The reality
13. As adults
14. The changes
15. Mystery
16. A microcosm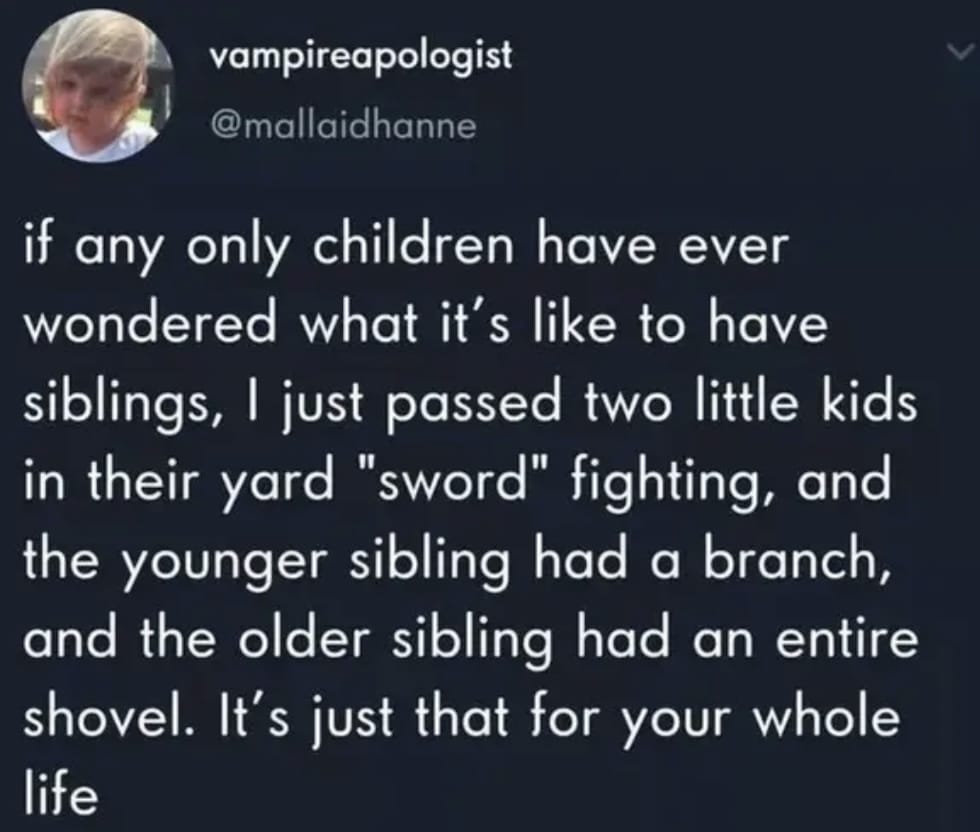 17. Divide CAREFULLY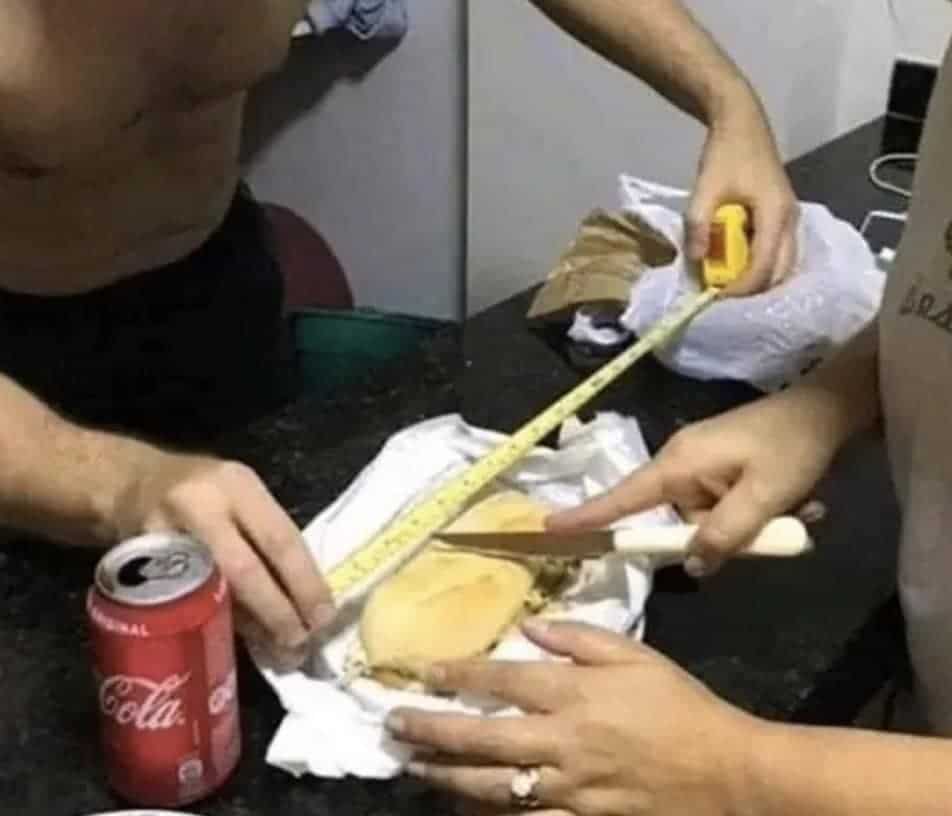 18. Fairness is king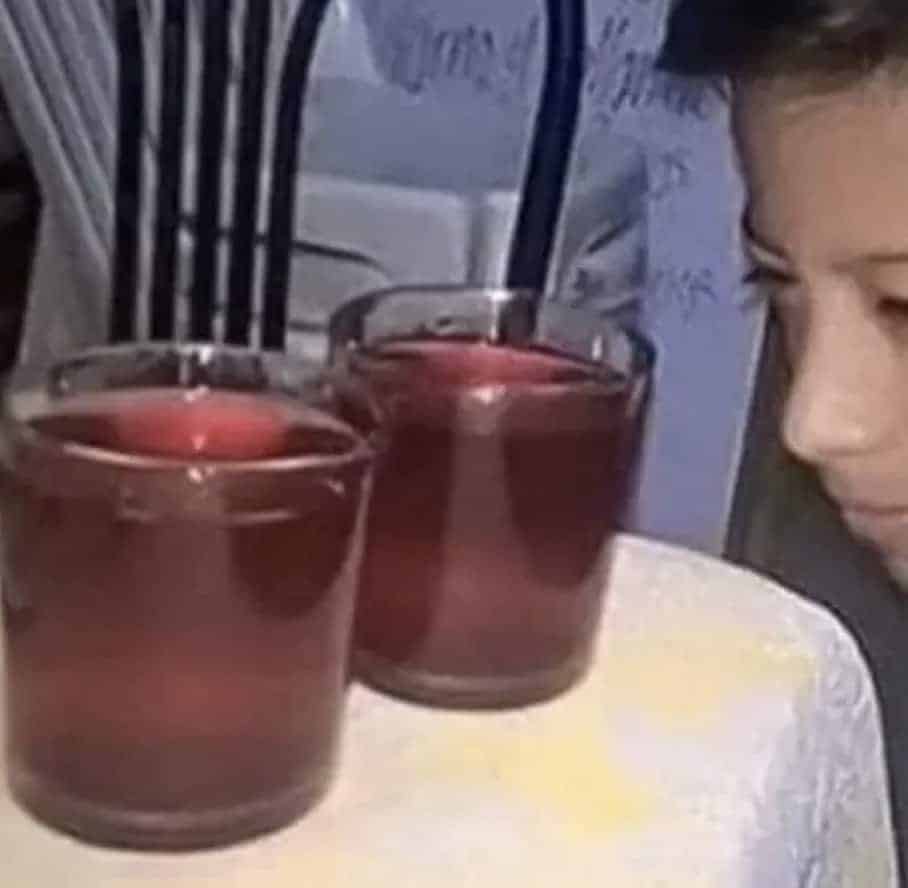 19. No apologies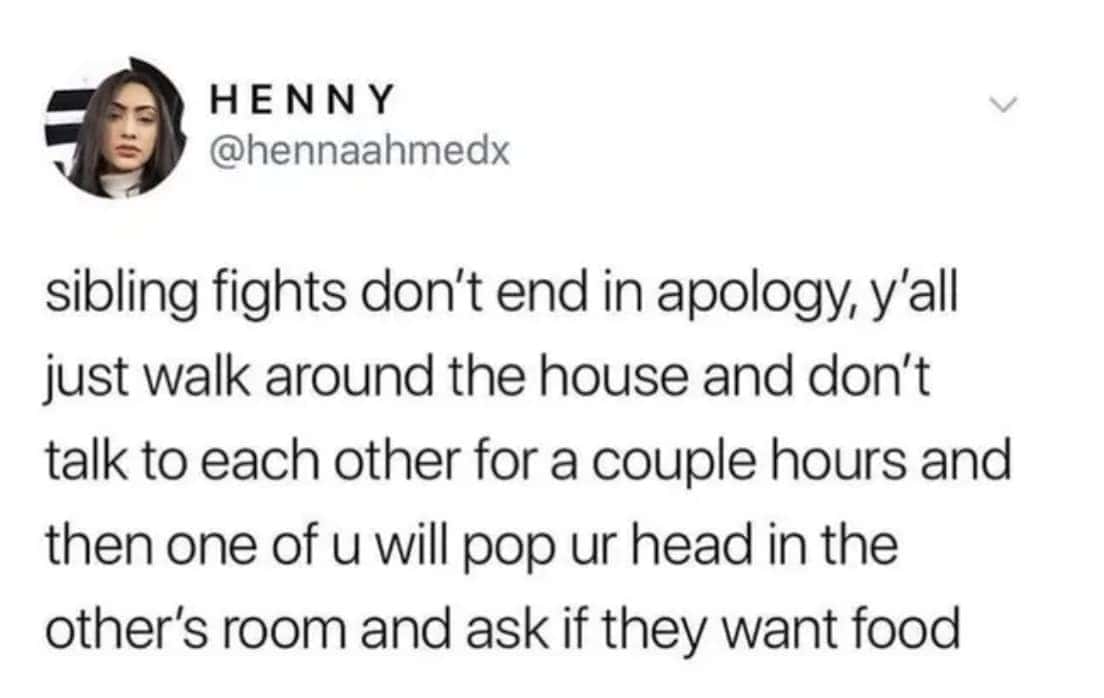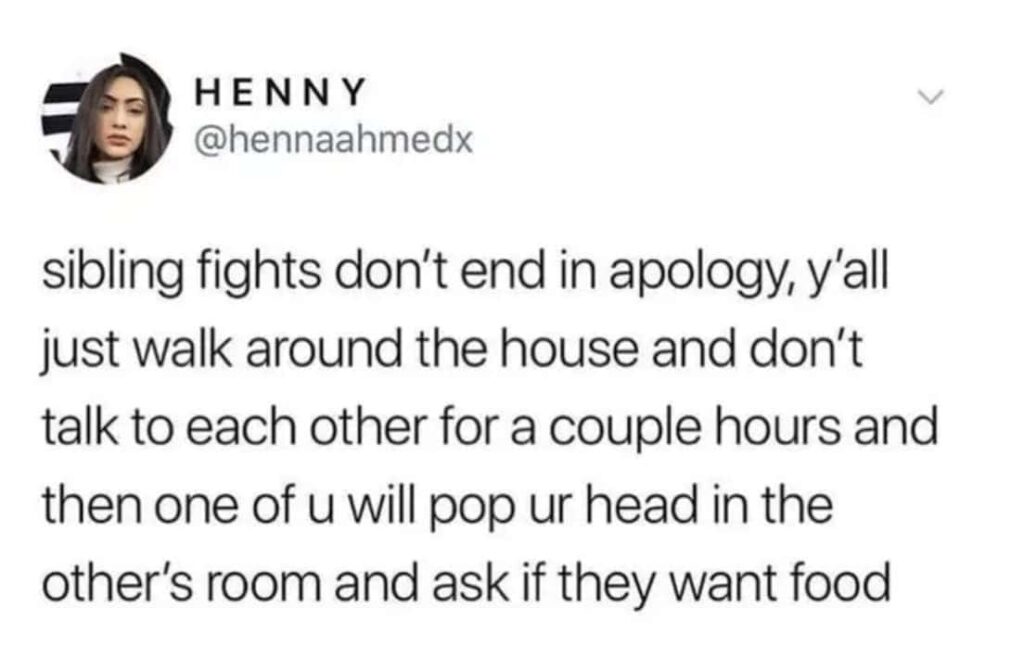 20. It's forever