15. Siri, what have you done?!?!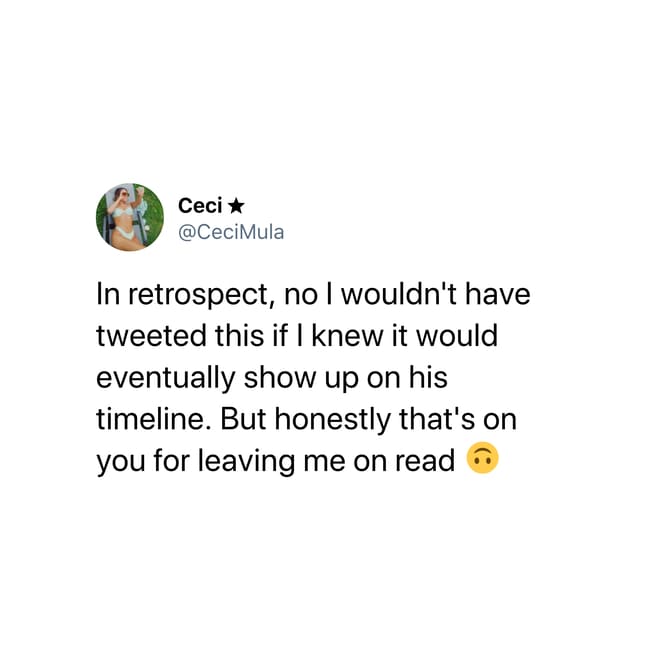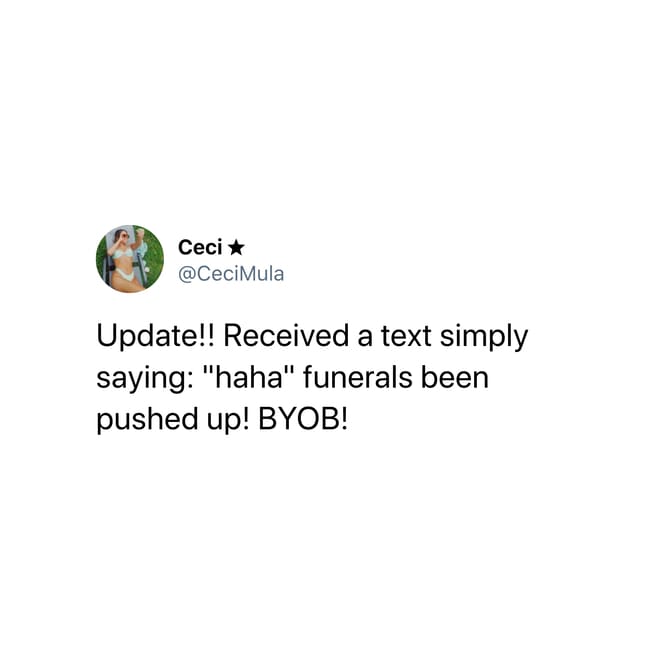 14.
@TheBloggess Walked up to a baby-holding stranger (thinking it was my sister) at my daughter's soccer game and said "Give me the baby." ?

— hkell (@hkell) November 1, 2015
13.
13 years ago I ordered an m&m blizzard at Dairy Queen and the lady who took my order screamed "ONE SMALL M&M BLIZZARD!!!" at the top of her lungs then immediately turned around and started making it herself and it's still the funniest thing that has ever happened to me

— hannah sorrell (@hannahkimberlee) December 8, 2017
12.
My mom just RUINED my dog and she literally said "he wanted to keep it long on the top" I am devastated pic.twitter.com/pjYuGYNhUm

— Lindsay Martin (@lindsaymartin15) November 19, 2016
11.
I met someone today who worked for Triple A and I thought they said Chick-fil-A so after 15 min of talking, I asked what his specific job was and he said roadside assistance and I was like wow chick-fil-a is unmatched…then I asked how they make their sauce and then it got weird

— Josh (@yourejoshinme_) January 5, 2018
10.
9.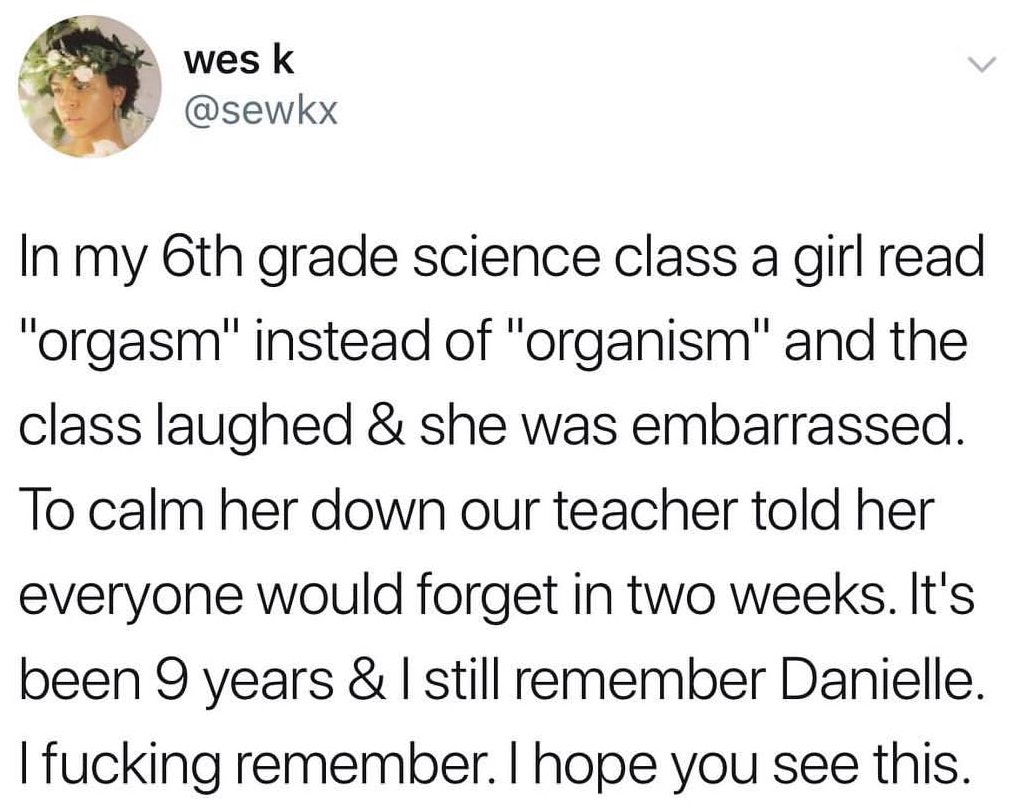 8.
my fiancé's mother texted to check up on me and omg im gonna kms pic.twitter.com/Cn2iRGANLg

— aiman (@_aimaaaaan) October 3, 2017
7.
@TheBloggess I texted my boss at the end of my FIRST DAY in the new job with: "Heading out. Love you." intended for my boyfriend.

— Angela Bassa (@AngeBassa) November 1, 2015
6.
My coworker told me he got banned from a bar when he lived in North Dakota back in 1973 and didn't try going back to it for 30 years but he finally did and the moment he stepped in someone yelled "Get the hell out of here Dennis" And that's probably my favorite story ever

— Brennan (@Bmangall20) December 13, 2017
5.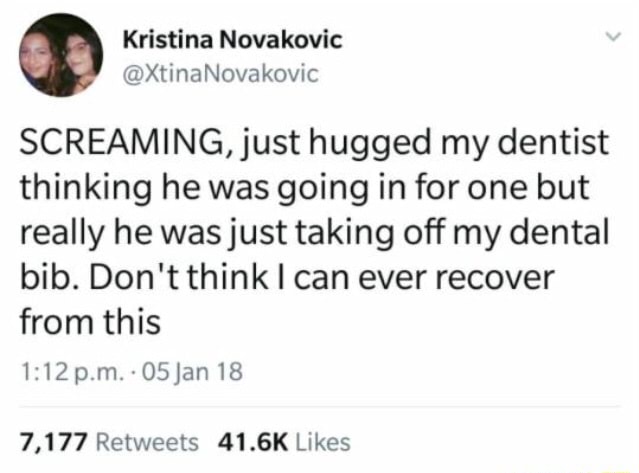 4.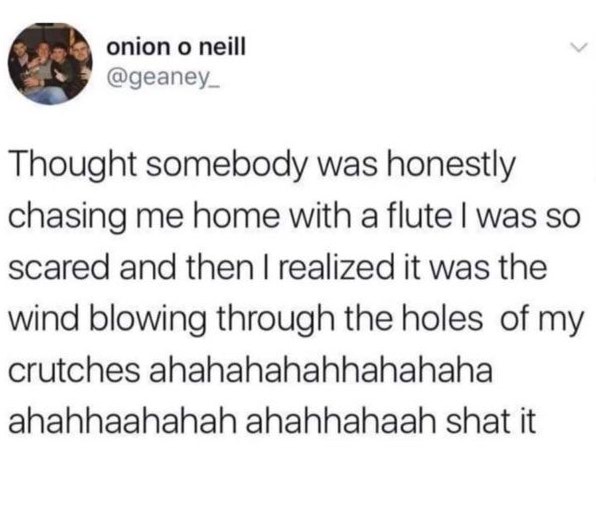 3.
So this girl I volunteer with showed me this video last week of her leg giving out during a HS dive competition and I now watch regularly when i need a laugh pic.twitter.com/UalGTUeb9C

— Lesley Goynes (@lesleygoynes) December 2, 2017
2.
My mum introduced me to the students that are staying with us earlier when I had make up on and I've just came down after my shower with wet hair and they introduced them self again ahahahahah I'm the same person fs ?

— Brooke Fraser (@brookefraser21_) March 4, 2018
1.
I was in Walgreens and a girl screamed out "this my third Walgreens who tf buying up all the plan b's?!" ??? y'all know I died in there. Like crying tears

— a red slusssshhhh… (@notnice_Jenn) January 1, 2018
More in Cringe: