I'm the oldest, and only, daughter in my family and to be honest, these tweets made me weep a little — some with laughter, some with "oh no too real" energy.
Being the oldest girl is tough; you've got big "in charge" energy, but does anyone give you credit? Naw. So at least you have 20 fellow eldest girls cheering you on.
1. The men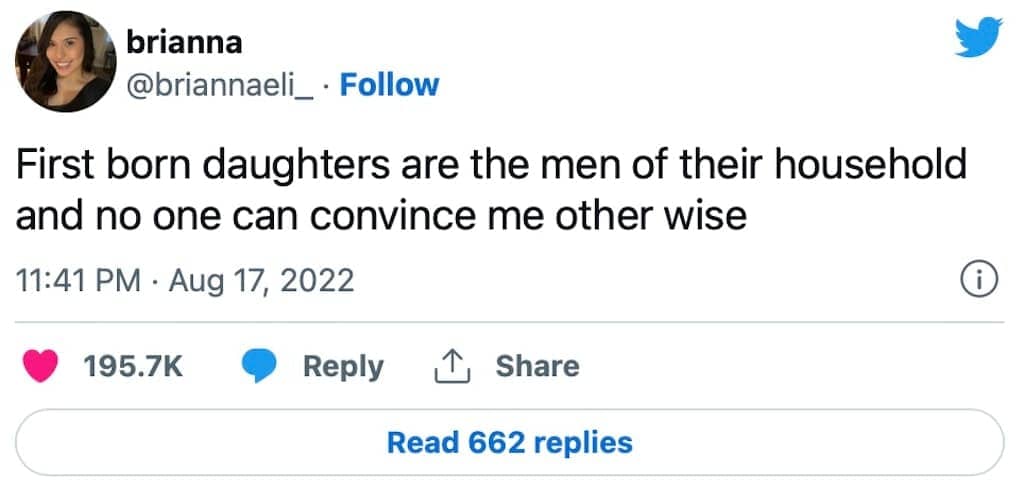 2. Class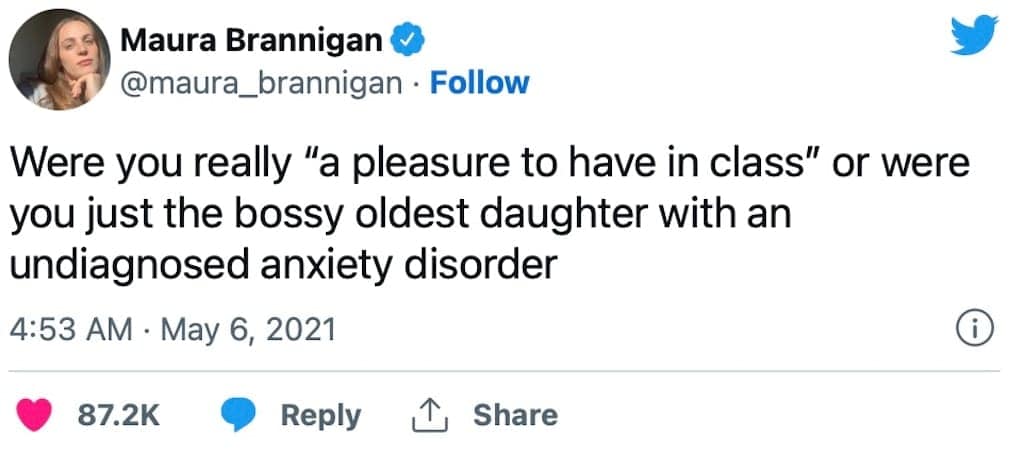 3. She's a ten…

4. Even more simple.

5. Great pitch
6. YEAH. WHEN.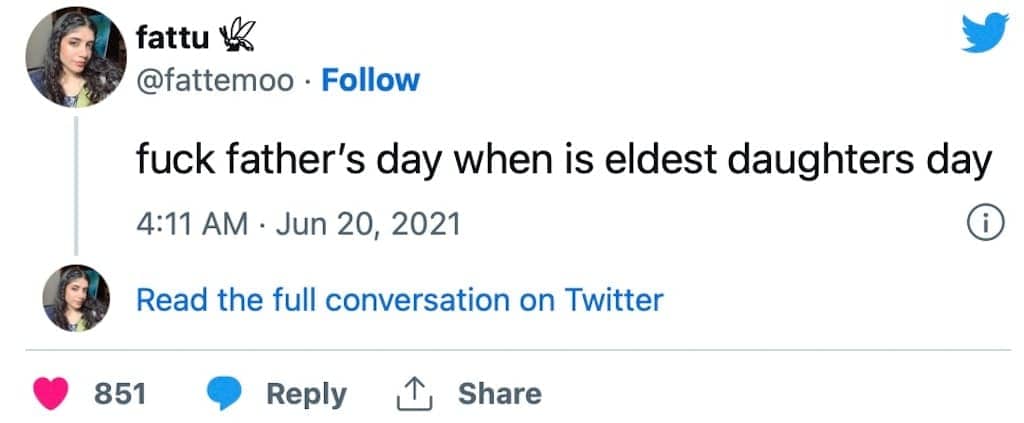 7. And scene.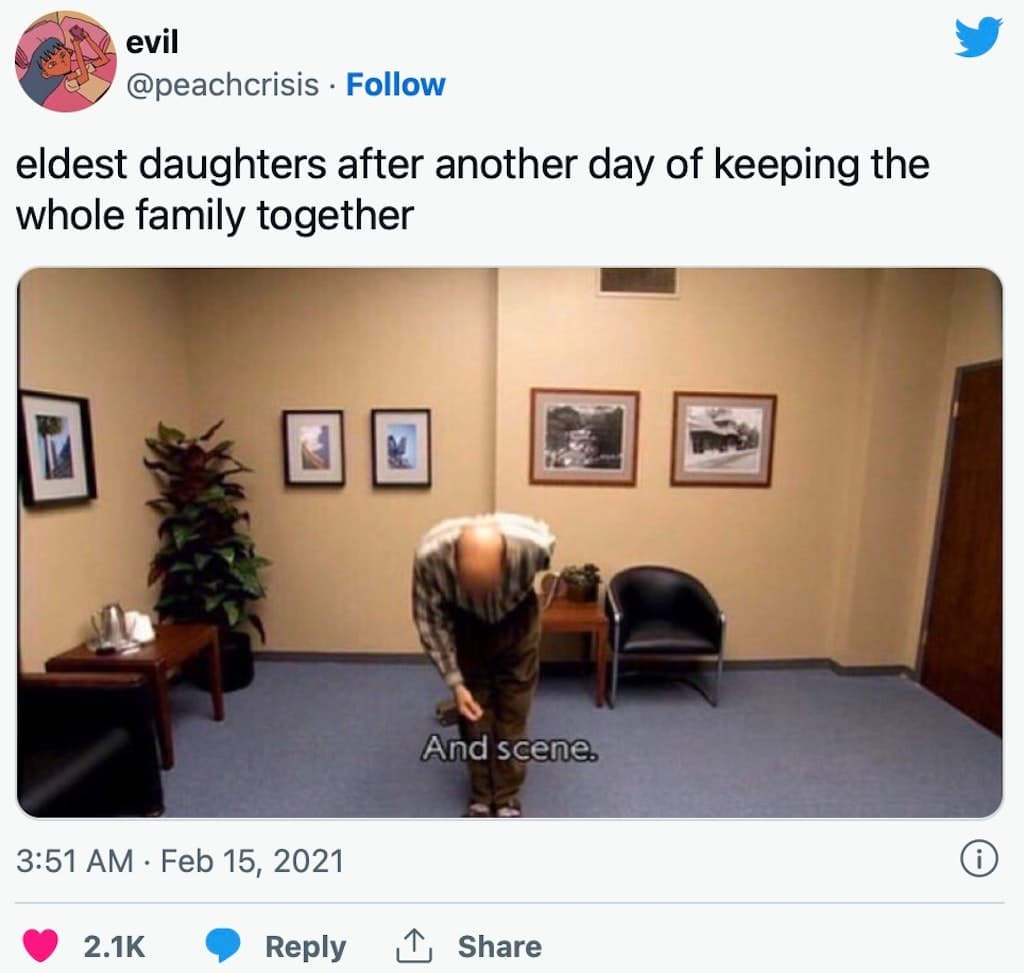 8. I'm in

9. Poor us.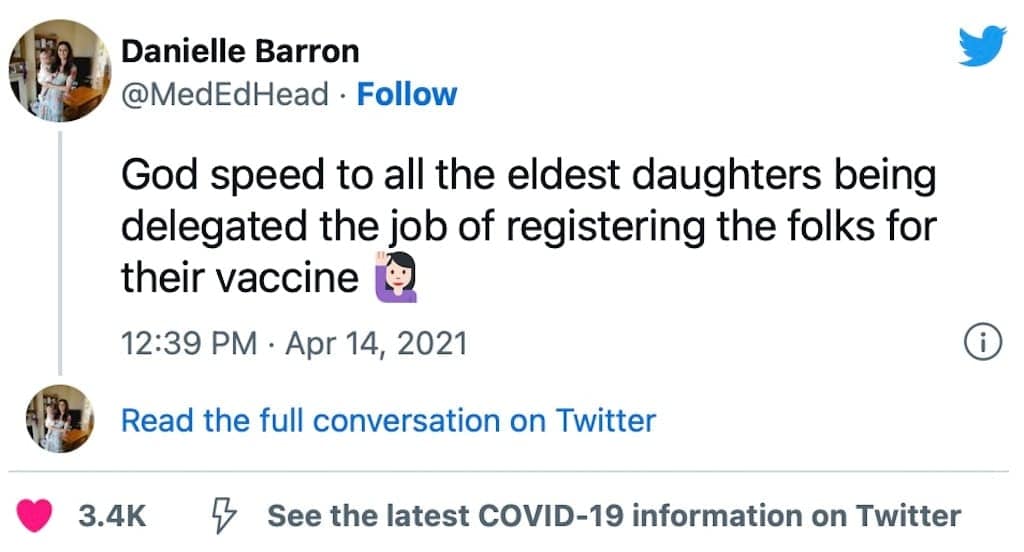 10. We're on our own
11. Yep
12. Oh lord…
13. Thankfully, this isn't me
14. Yup.
15. Glad I don't have this!
16. Preach
17. We gone
18. Always
19. I'm "Fine"
20. THIS IS TOOOOOO TRUUUUUUE