TikToker Madeline, aka @themadelinereal, offers a test service for women who don't trust their significant others—or $25 bucks, they can see if their loved one is loyal.
Madeline has uploaded videos that include screenshots of the texts she has exchanged with different men. She pretends to flirt and then sends screen captures of those conversations with the women who paid her. Y I K E S.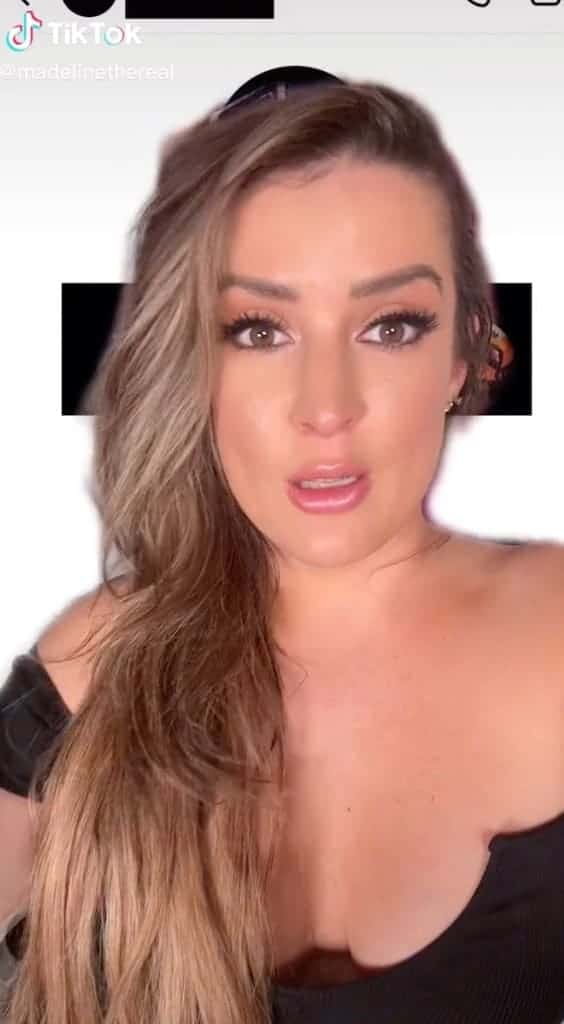 In a recent clip, she claims that a professional basketball player is on the other end of her "test." The video went viral.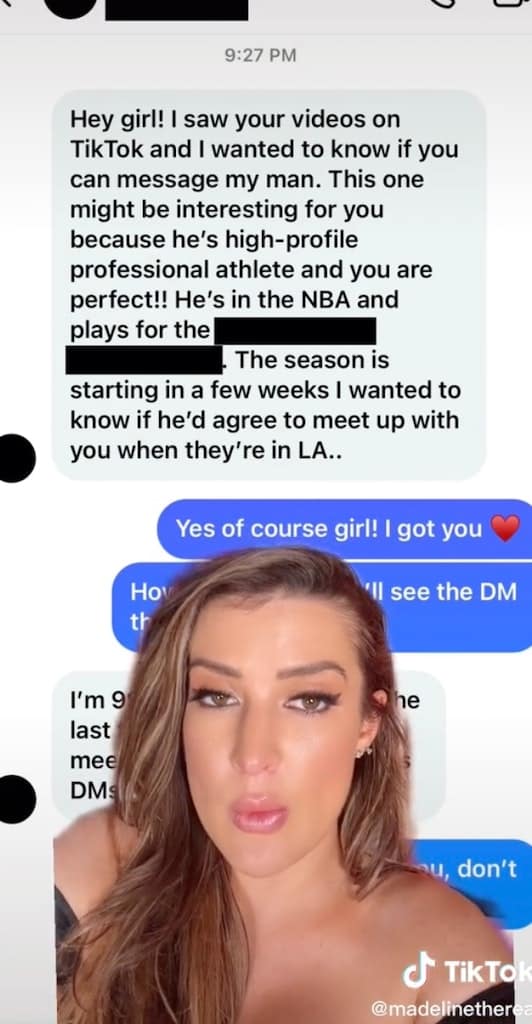 "Holy basketballs you guys, I have a crazy one," Madeline says as she begins the video. She shares the message from the woman who paid for this nonsense.
"This one might be interesting for you cuz he's a high-profile professional athlete and you are perfect," the woman said in her Instagram message. "He's in NBA and plays for the [redacted]. The season is starting in a few weeks and I wanted to know if he would agree to meet up with you when they're in LA."
Madeline reached out to the aforementioned NBA player via Instagram and claimed to be a fan with a huge crush.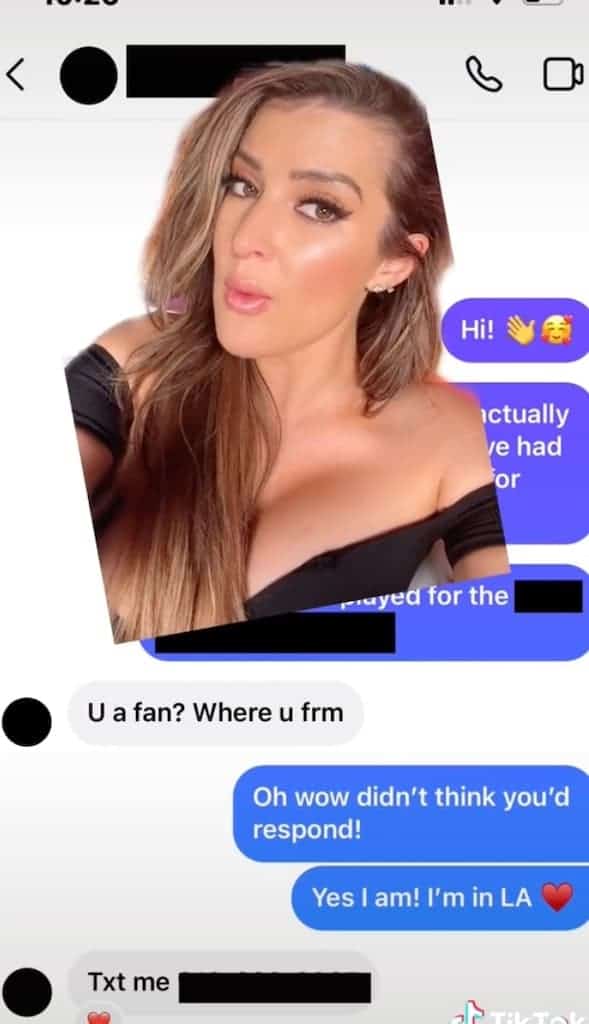 He responded.
"'Oh wow didn't think you'd respond! Yes I am in LA,'" she messaged back. "And then he right away he says text me and gives me his number."
She texted.
"So he said send a selfie holding up two fingers, and I did," Madeline explains showing the conversation in the back of her video. "And he said girl you fine we're in LA on the [redacted] come chill after the game."
After the game, he invited her to an afterparty, saying they were "gonna have some fun,"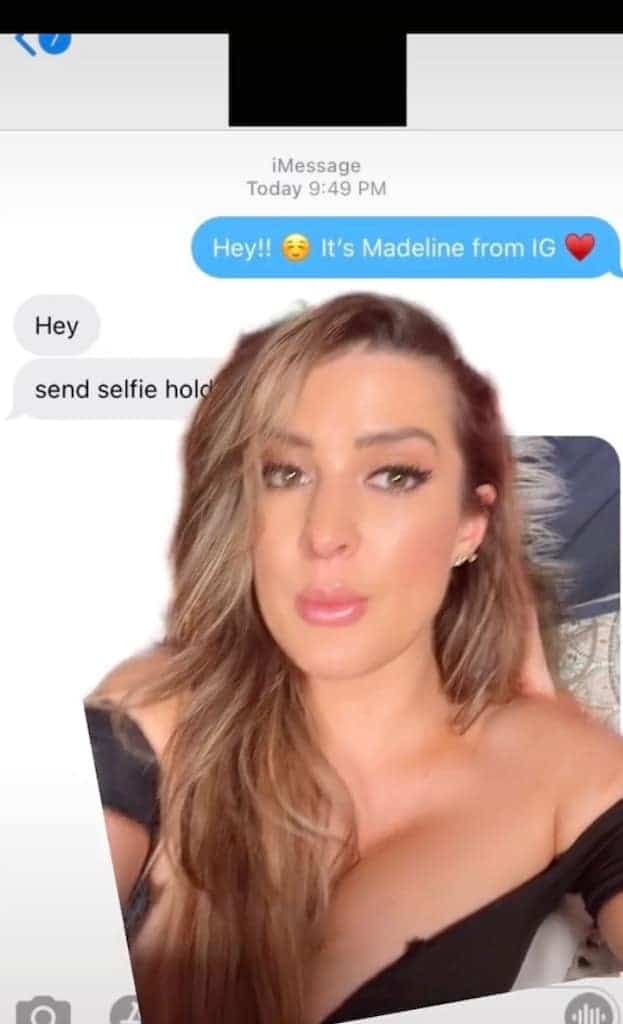 "So I said, 'oh yeah sounds hot what kind of fun?'" Madeline said, upping the ante. "And he didn't respond for a while, so I followed up with 'Wait don't you have a girl?' Then he said, 'she know things different when I'm on the road. Be chill hit me up after the game.'"
Job done, Madeline shared the texts with the girlfriend. "She saw how easy that was and that wasn't OK with her so I was done," Madeline concluded. "I blocked him and uh…he's fucked."
Many TikTokers tried to guess who the NBA player was, with names flying back and forth. (We won't reprint those here; it's wild speculation.) Other TikTokers started to search for NBA breakups to figure out who it was.
"Not me googling recent break ups," wrote in one fan.
"And she won't leave either…," another kind of grossly pointed out.
"Aww sis should have knownnnn…. she really didn't need to reach out to you hahaha," a third joked.
Another pointed out exactly what I feel: if they found out their loyalty was being "tested", they'd break up with their significant other.
Because, gross.