Obviously the pandemic was awful for many, many reasons, but my social relief felt when I couldn't go anywhere was NOT one of them. Join me, fellow introverts, on a journey through Meme-town where we will all feel terrifically seen.
1. Do nothing
2. Do not approach


3. Enya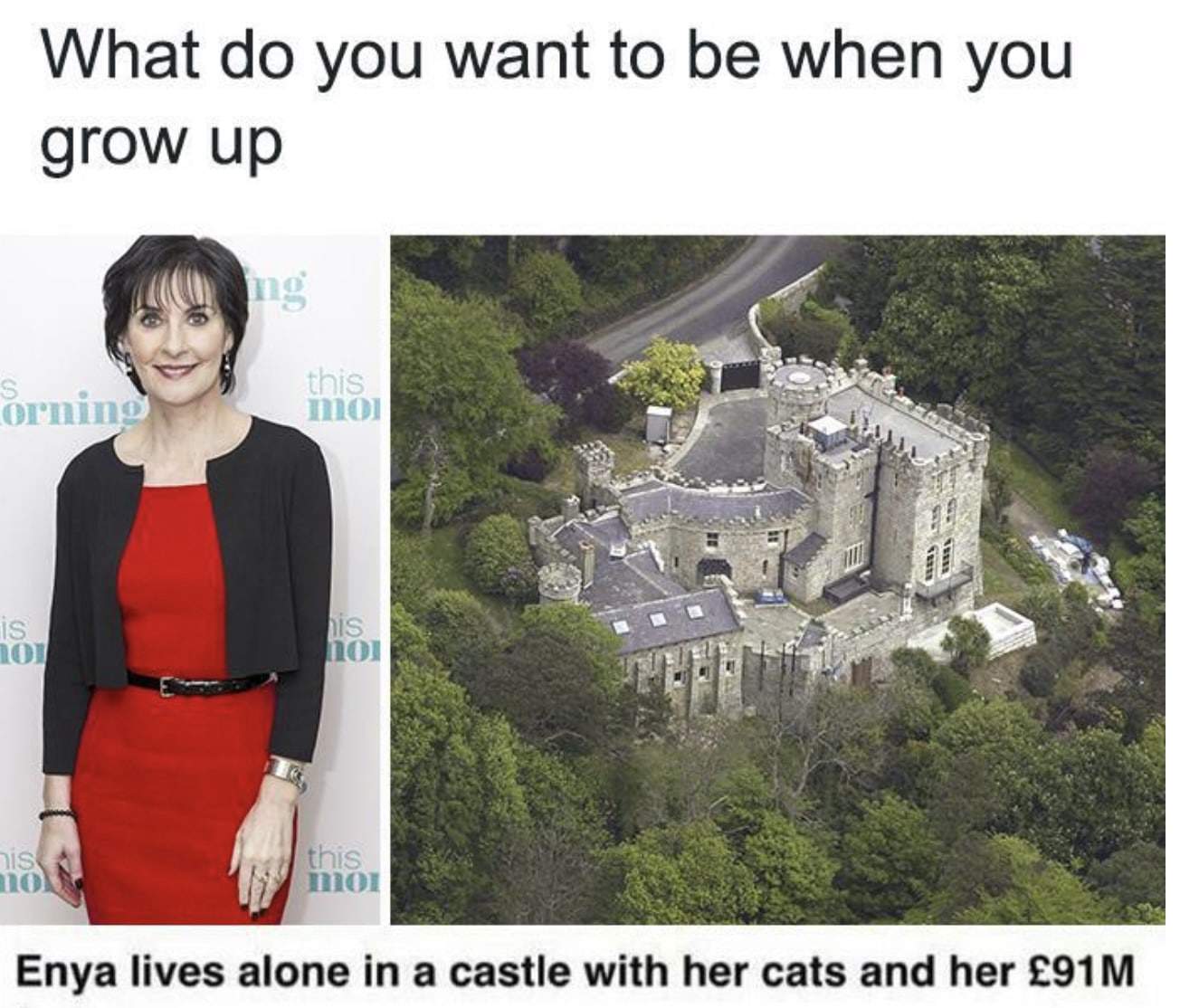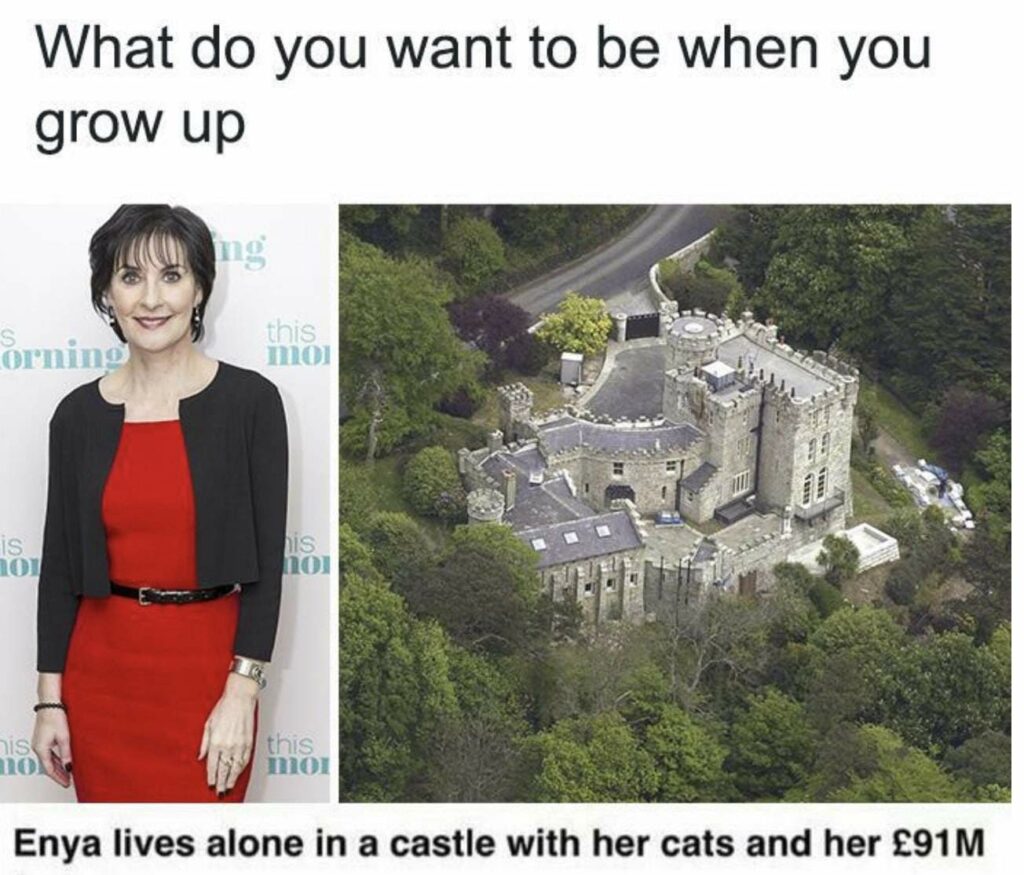 4. So many hours, no words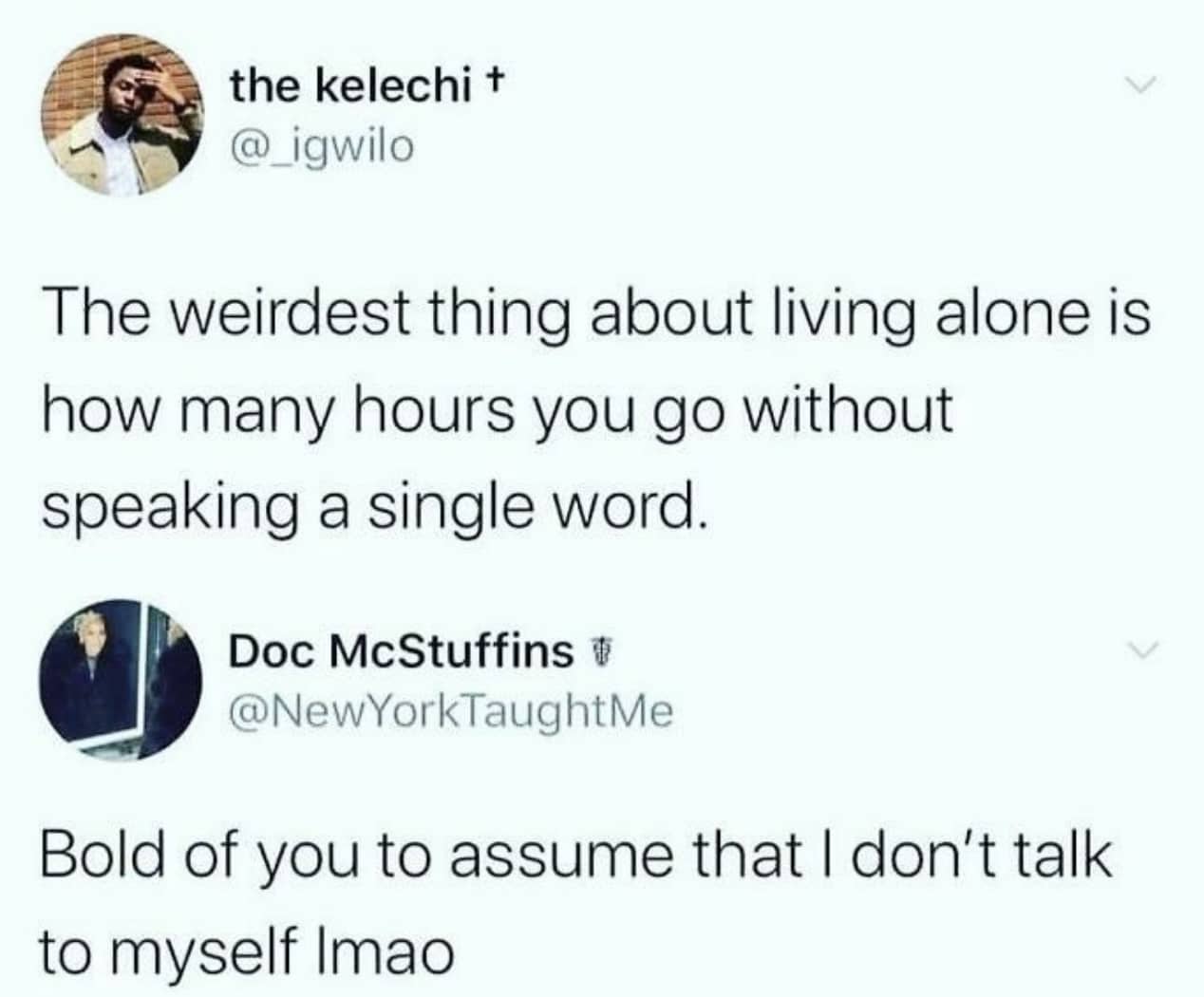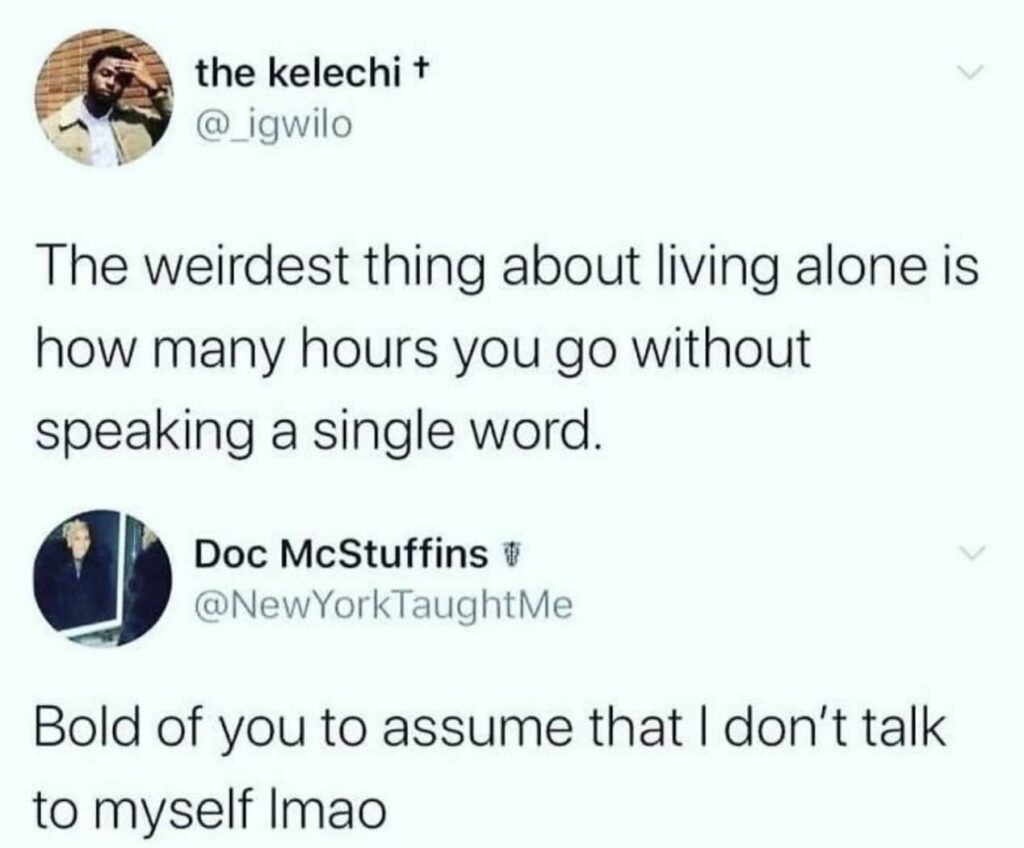 5. Stay inside!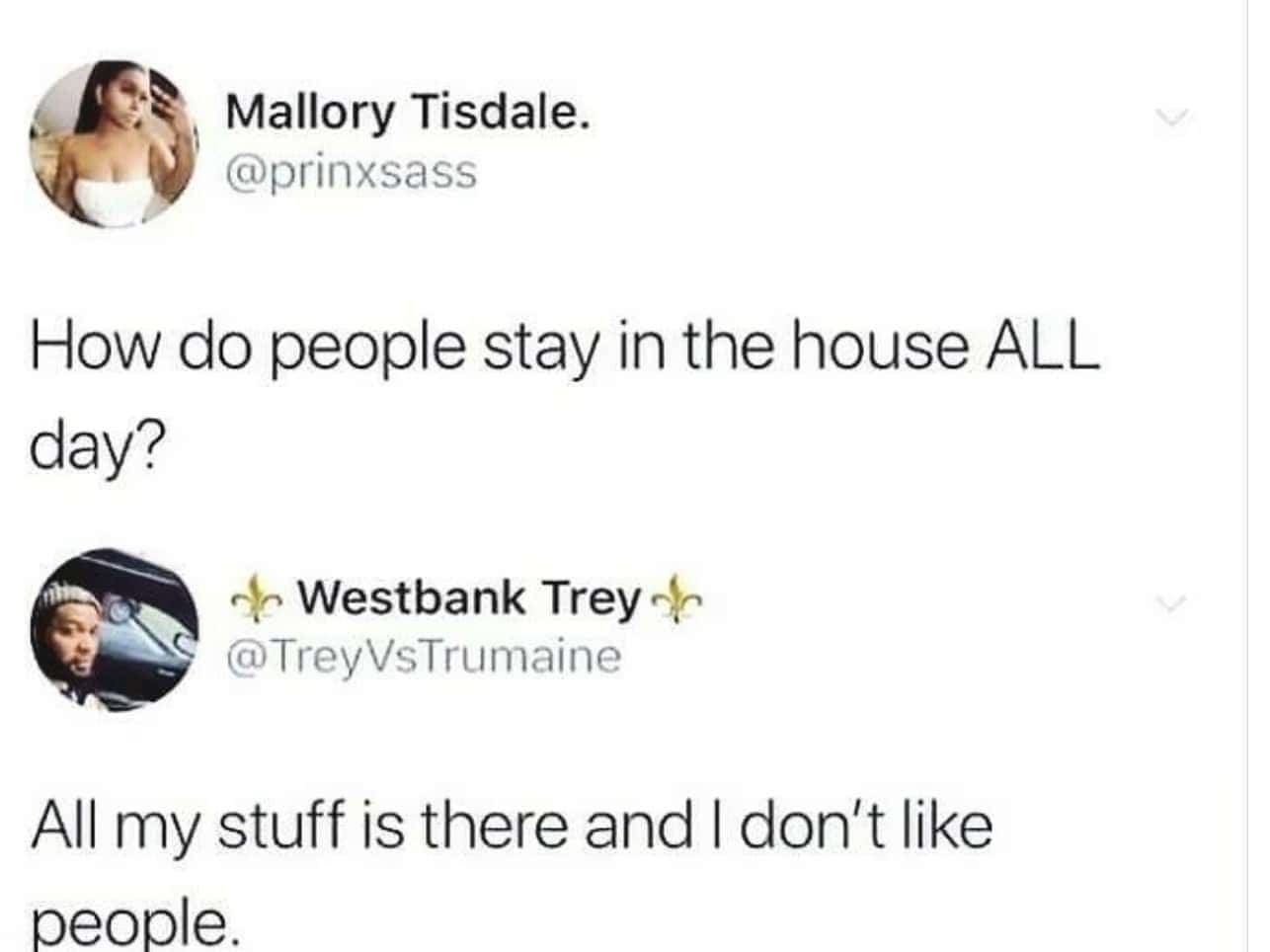 6. Shhhh.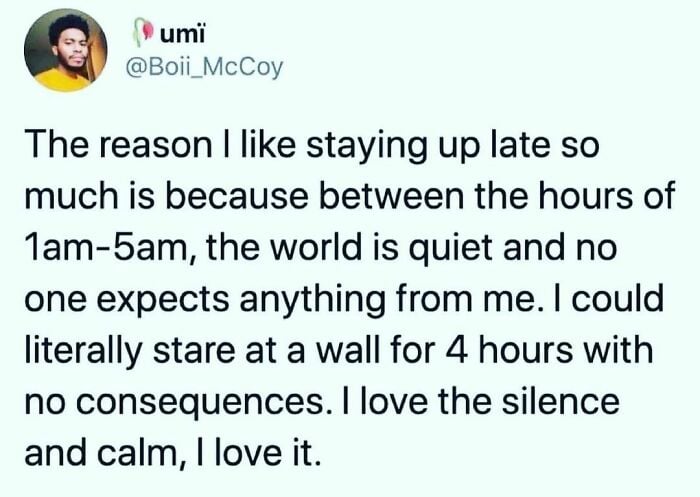 7. Yes. Yes indeed.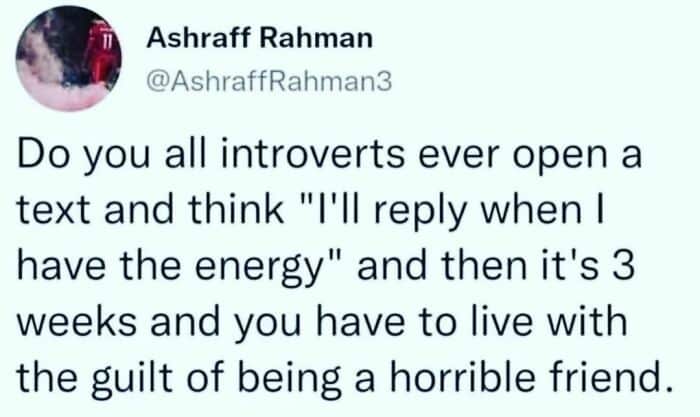 8. We're figuring you out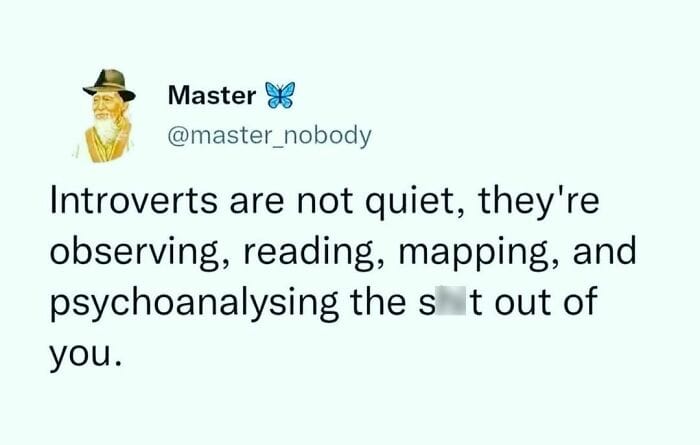 9. Jane!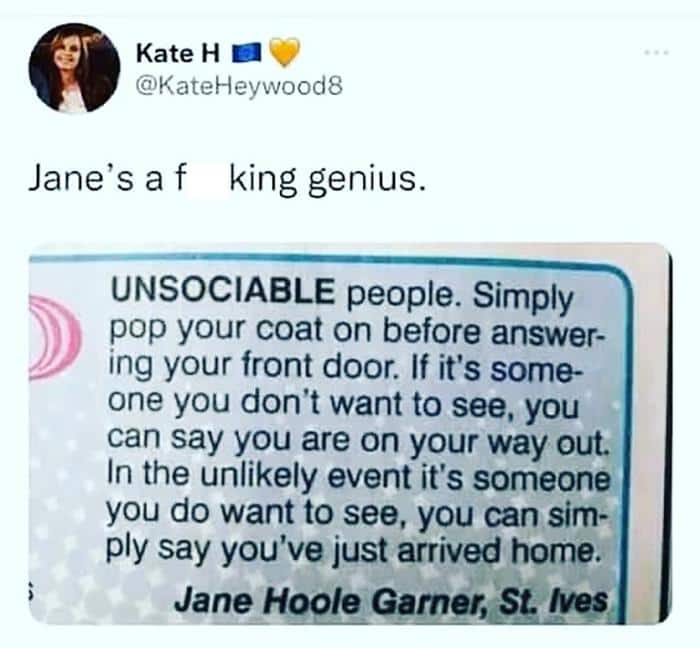 10. We felt it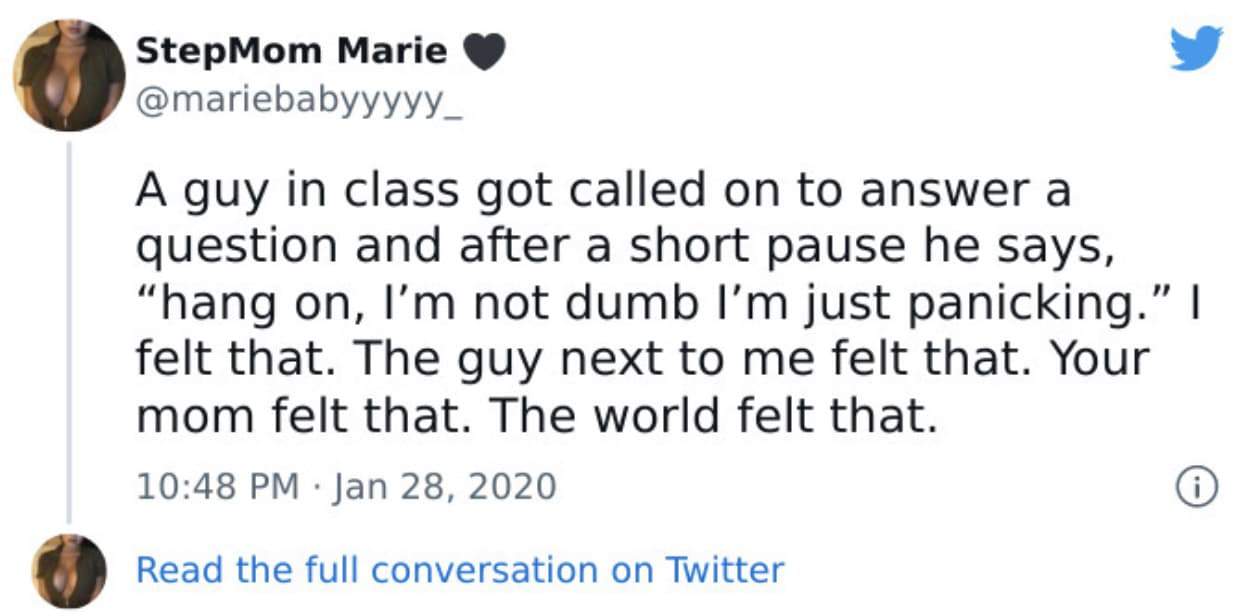 11. Uncle
12. Just leave us be
13. No capacity
14. Oops
15. Fancy
16. Can I have this?
17. GLOM
18. Nope, thanks.
19. Just me and a cake
20. Why answer?