It's a universal truth that fast food french fries are God's gift to us humans here on Earth. No matter how bad of a day we have, there's nothing a bit of salty McDonald's french fries can't fix–am I right?
There's only one thing in the world that's better than McDonald's french fries and that's free McDonald's french fries.
Good news for my McDonald's fiends out there–for the remainder of 2018, you can get free french fries every. single. week.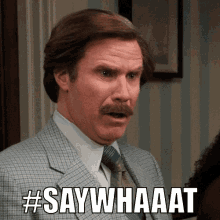 Seriously. McDonald's is holding a promotion with their app that will allow you to get a free medium fries every single Friday. Here's how it works: you need to download the McDonald's app on your phone or tablet and check to see which McDonald's near you is participating. From there, you'll make a purchase of at least $1–which can be anything from a drink to a sandwich to some nuggets. Some locations may have different days of the week besides Friday when you can redeem your free medium fries, so be sure to set your location correctly and check the app for details and fine print. Otherwise, the deal is running now until December 30, 2018–so be sure to get your free fry on while you can!