Every '90s kid knows that one of the greatest shows of our childhood is The Rugrats. The cartoon that focused on a bunch of toddlers and navigating through life, one nap at a time.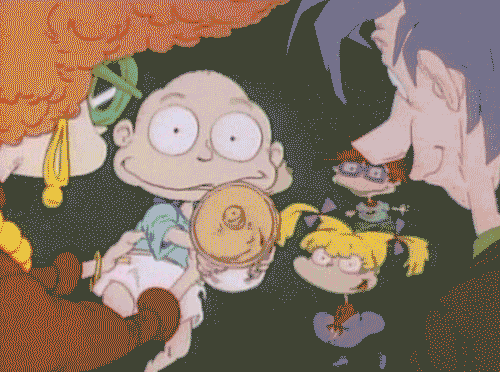 With all of the cable networks revamping some of our favorite childhood shows and series, it's no surprise that Nickelodeon has officially decided to bring back our beloved toddlers for some more adventures.
The network announced that they will be bringing the cartoon back with 26 new episodes on Nickelodeon. And, to make it even better, there will be a brand-new, live-action movie featuring all of our favorite characters on the big screen. The film is apparently going to be ready by 2020–making it the fourth Rugrats film.
Reports state that the same producers and writers of the original series will be returning for the revamp–so you can expect a lot of the same classic Rugrats moments you know and love. Including the return of old characters, the show will also introduce some new faces to the bunch.
Since the news leaked online, people on Twitter have been really hyped to see the return of Tommy and his crew.
Showrunners and Nickelodeon haven't announced a premiere date just yet–but keep your eyes out for the return of the Pickles and company.