Thanks to the release of Star Wars: The Last Jedi this Winter, the internet has yet another reason to become re-obsessed all over again with Star Wars memes, Star Wars things and Star Wars "Star Warness" in general. With that in mind we decided it was time to take a trip down Star Wars meme-ory lane with the help of a fancy internet star wars meme or 20. So here's a list of our favorite Star Wars memes: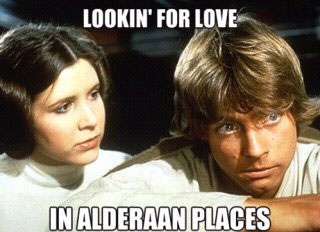 Lookin' for love in Alderaan places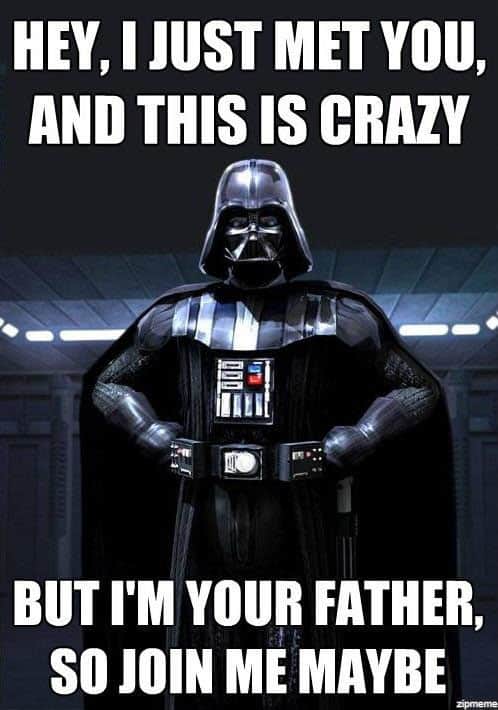 Girlfriend asks you if she looks fat… It's a trap!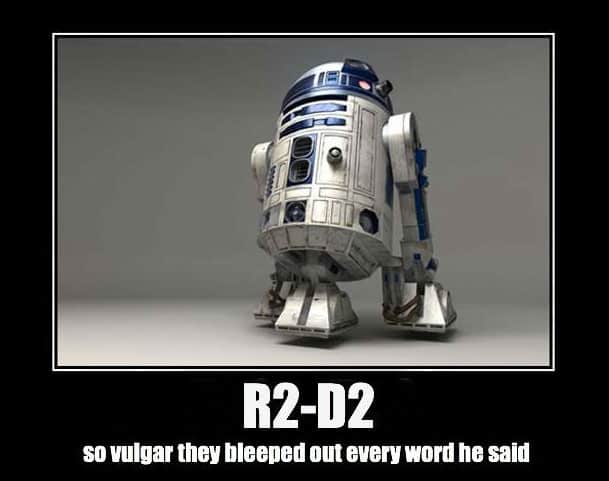 R2-D2, so vulgar they bleeped out every word he said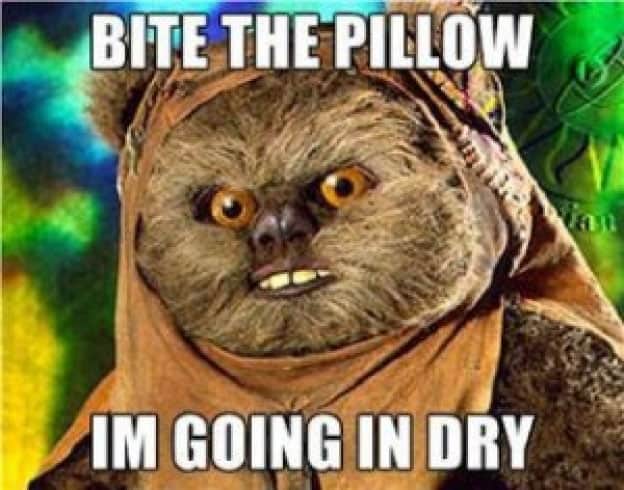 I'm a jedi. Jedis don't kill people. Blows up death star. 5 million innocent people die.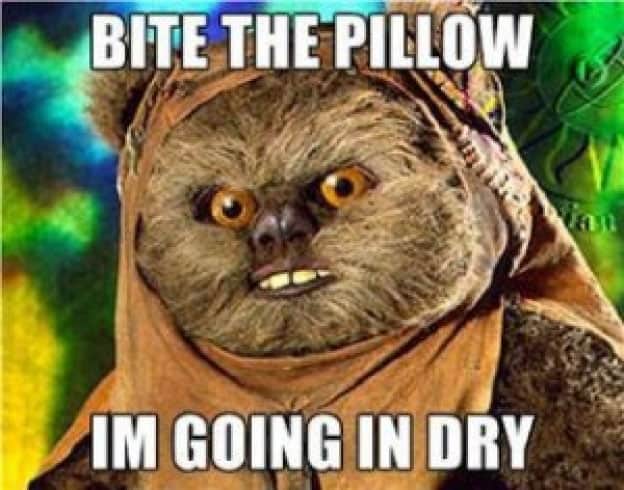 Bite the pillow, I'm going in dry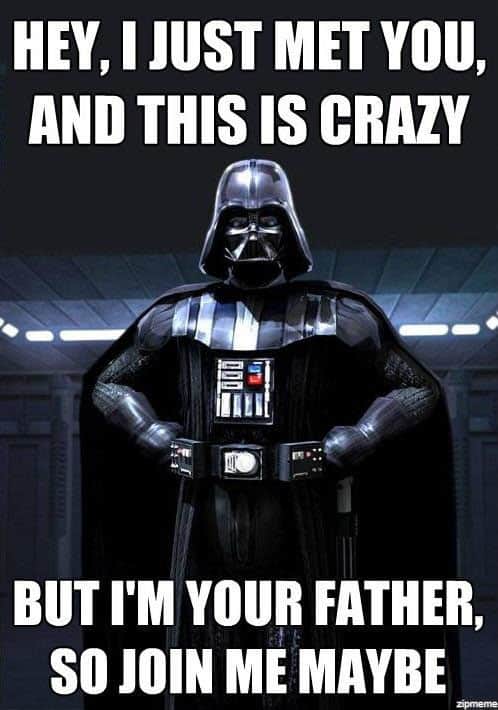 Hey, I just met you, and this is crazy, but I'm your father, so join me maybe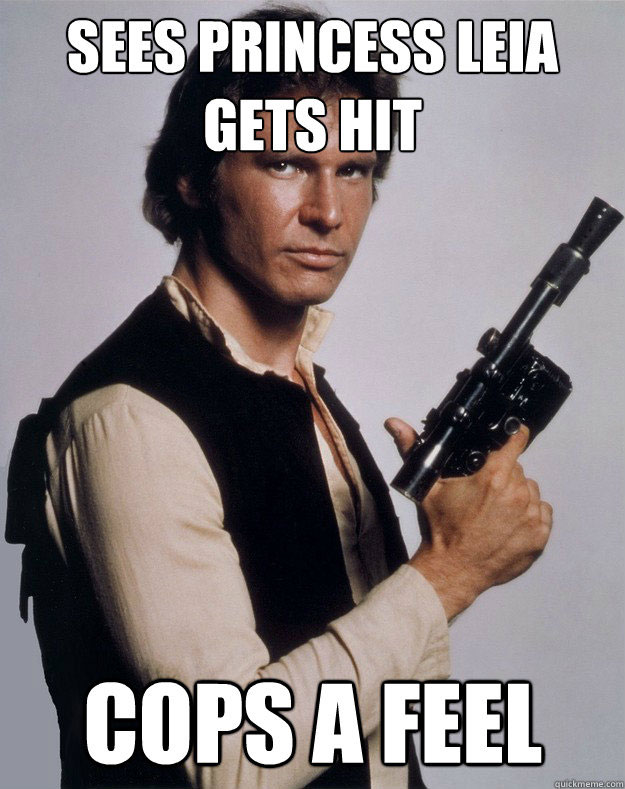 Sees Princess Leia gets hit, cops a feel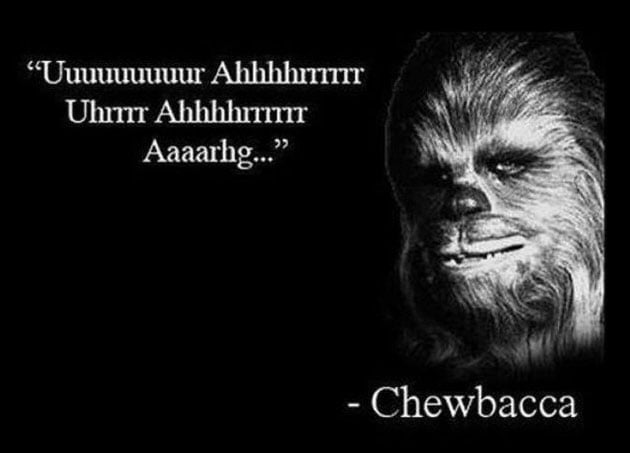 "Uuuuuuuuur Ahhhhrrrrrr Uhrrrr Ahhhhrrrrrr Aaaarhg…" –Chewbacca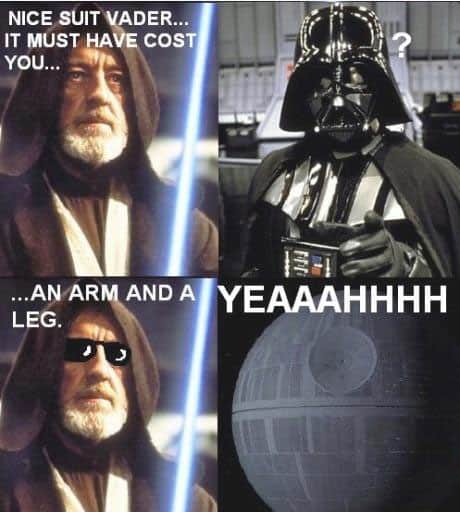 Nice suit Vader… It must have cost you… an arm and a leg. YEAAAHHHH.
 

Still a better love story than Twilight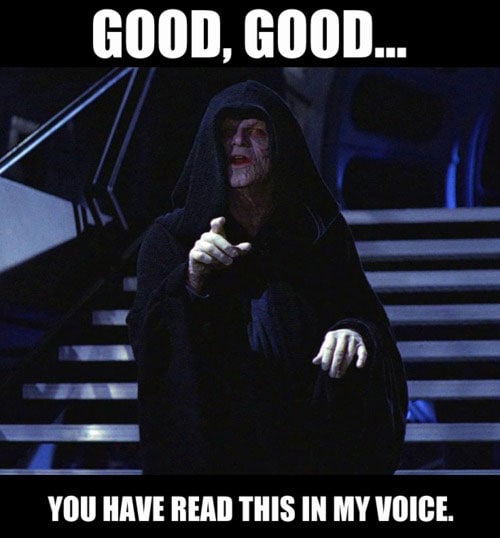 Good, good… You have read this in my voice.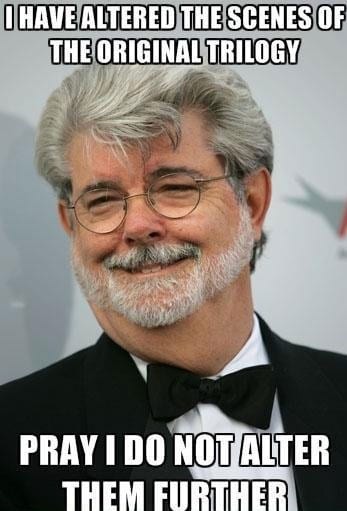 I have altered the scenes of the original trilogy. Pray I do not alter them further.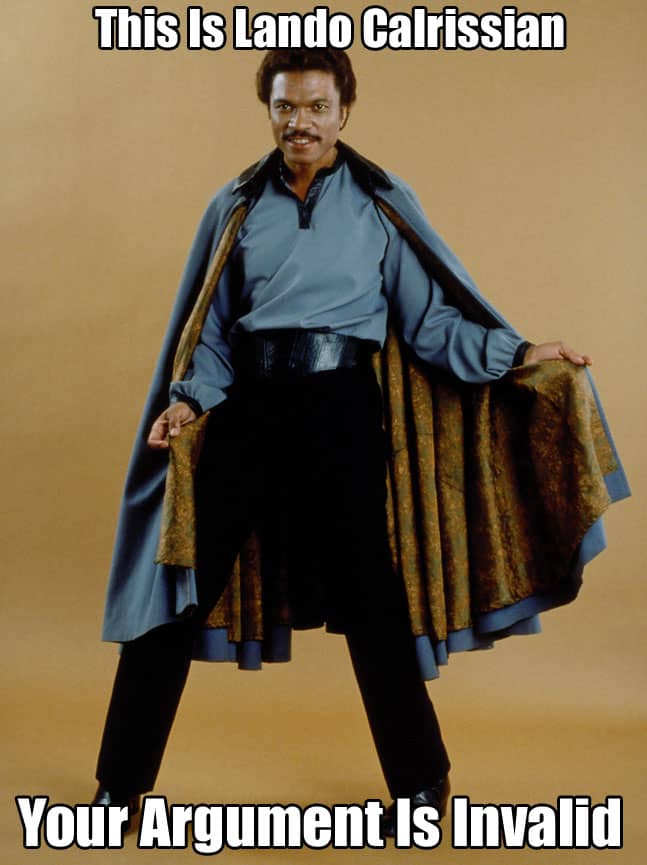 This is Lando Calrissian, your argument is invalid.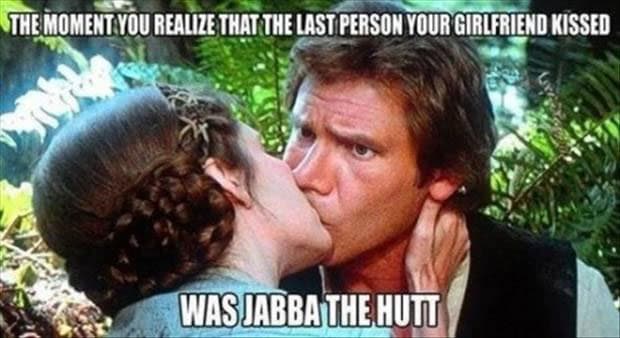 The moment you realize that the last person your girlfriend kissed was Jabba the Hut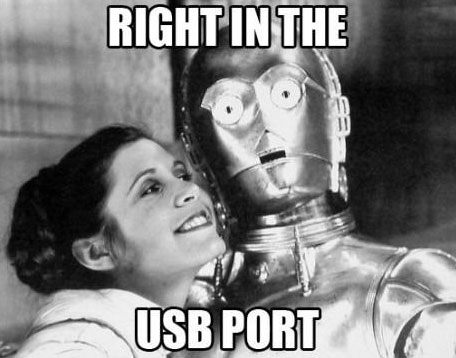 Right in the USB port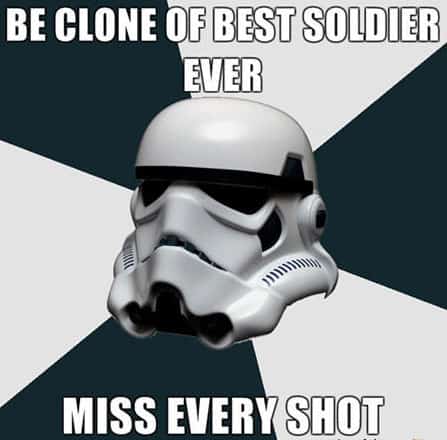 Be clone of best soldier ever. Miss every shot.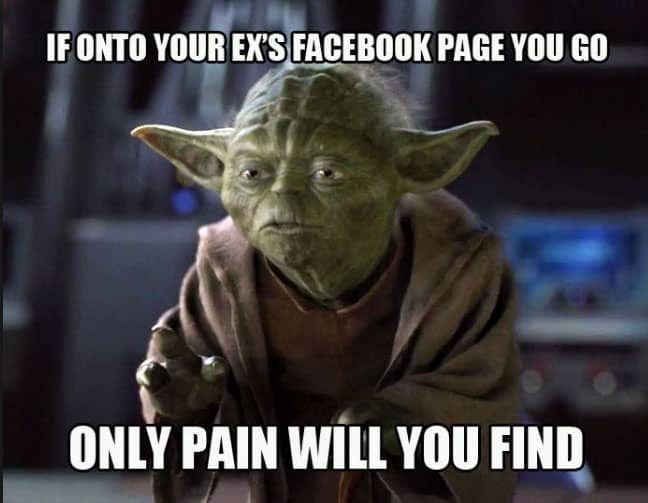 If onto your ex's facebook page you go, Only pain will find you.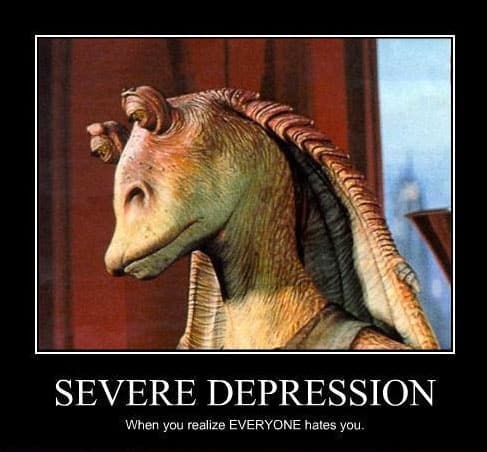 Severe depression: When you realize EVERYONE hates you.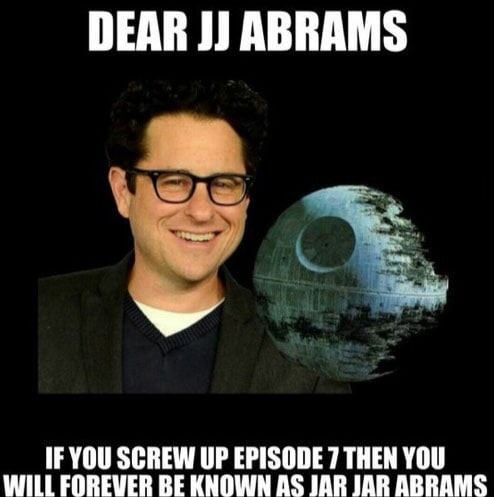 Dear JJ Abrams, If you screw up episode 7 then you will forever be known as Jar Jar Abrams
If you liked this list and want to see more Star Wars memes or more Star Wars action click here!