The COVID vaccine is here to save us from ourselves.
In case you hadn't heard, there's currently a global pandemic caused by a novel coronavirus.
Honestly, if you didn't hear about it, I'd love to know where you've been. Sounds nice. Now, there are multiple companies with safe and effective preventative shots that (even with the news I'm about to dump on you) are still the easiest way to not die from COVID. If you get a vaccine, you are protected against the deadly illness (even if you catch it).
Sadly, several people who got the Johnson & Johnson vaccine suffered from blood clots.
I know. It sounds terrible! Doctors seem to agree, however, that the risk is small.
If you already got a J&J shot, take a breath and relax. These clots only affected a small number of people. If you're under 50, you're likely safe, and it's still much better for your health to not catch COVID. In fact, people suffering from the disease itself have a 1 in 5 chance of developing blood clots because of COVID, while you only have a 1 in 250,000 chance of developing one because of the vaccine. Seems like you should take the thing.
Death is nothing to joke around about except it almost always is. We're living through a scary moment in history. Thankfully, people on Twitter are here to delight us with memes about this Johnson & Johnson dilemma.
Here are the funniest memes (so far) about the CDC putting a pause on the Johnson & Johnson vaccine:
---
1.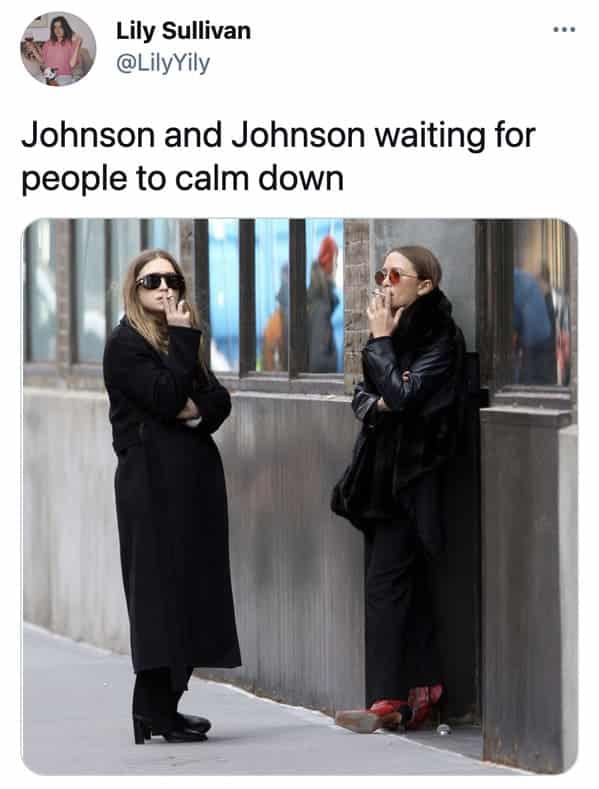 2.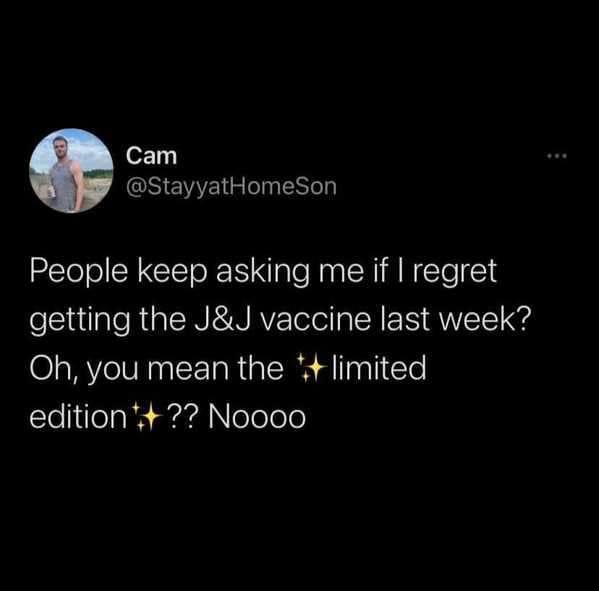 3.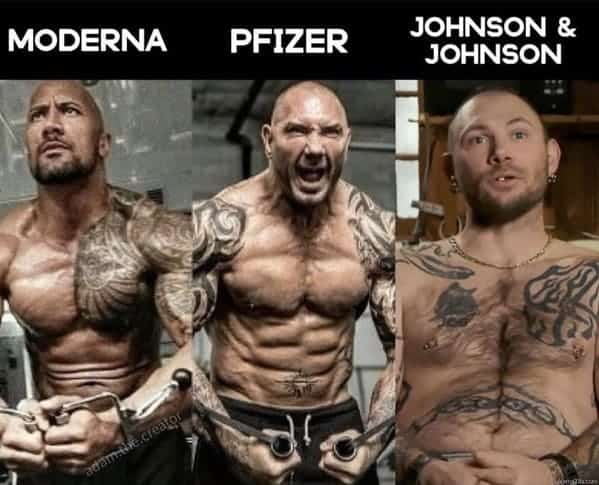 4.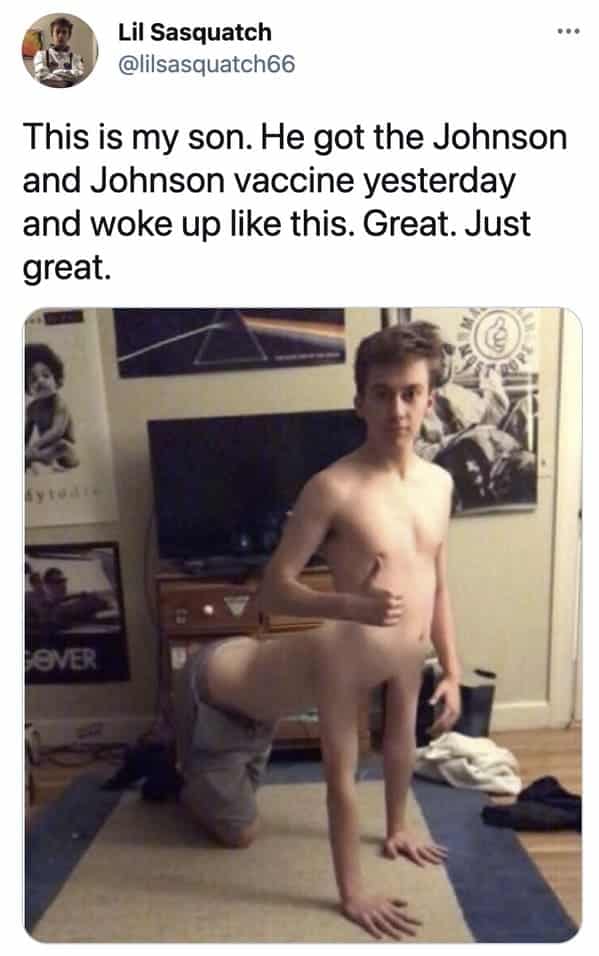 5.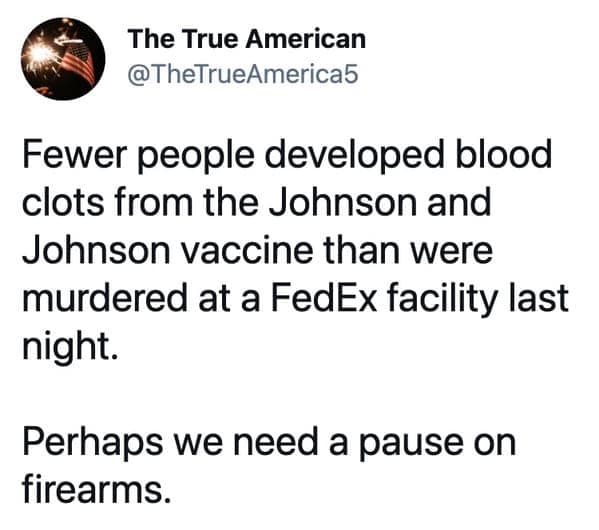 6.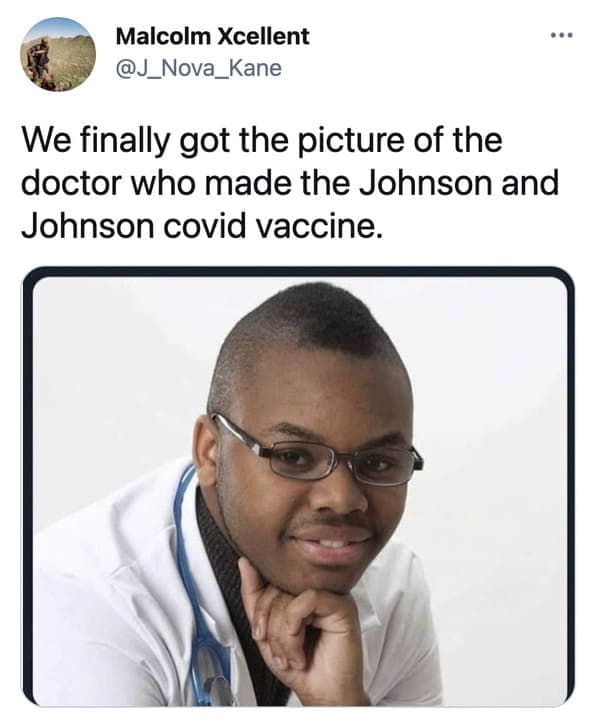 7.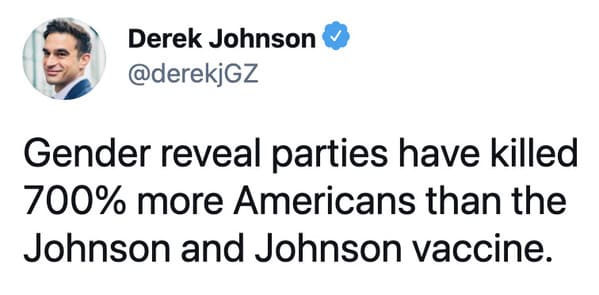 8.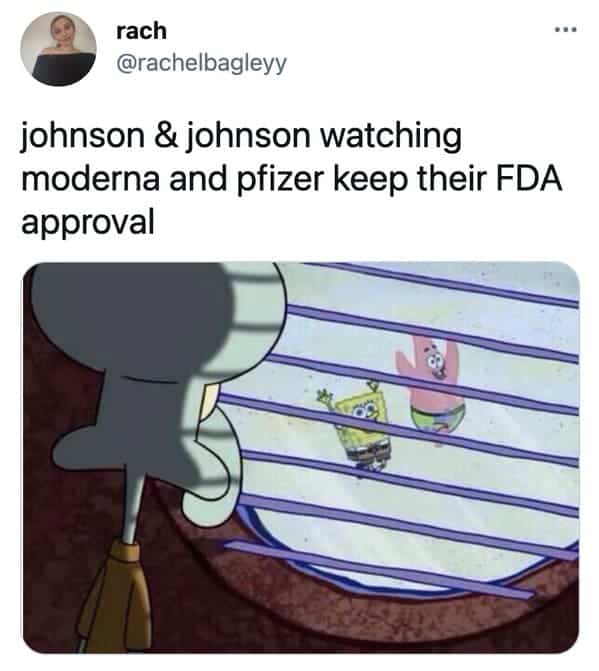 9.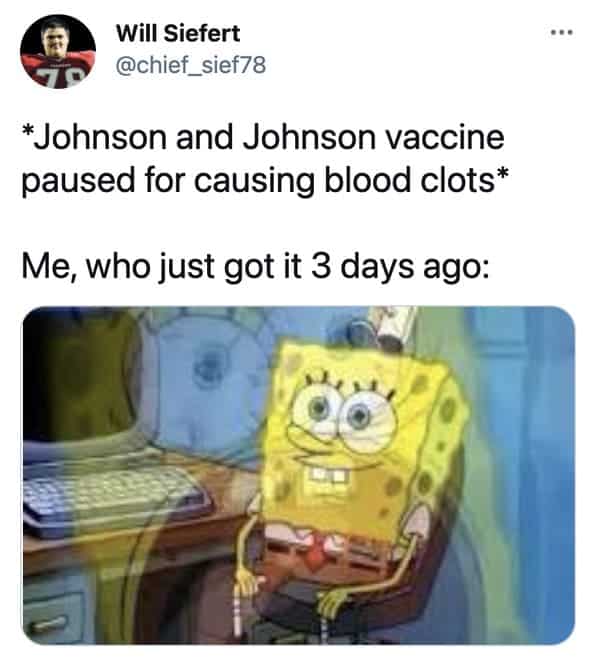 10.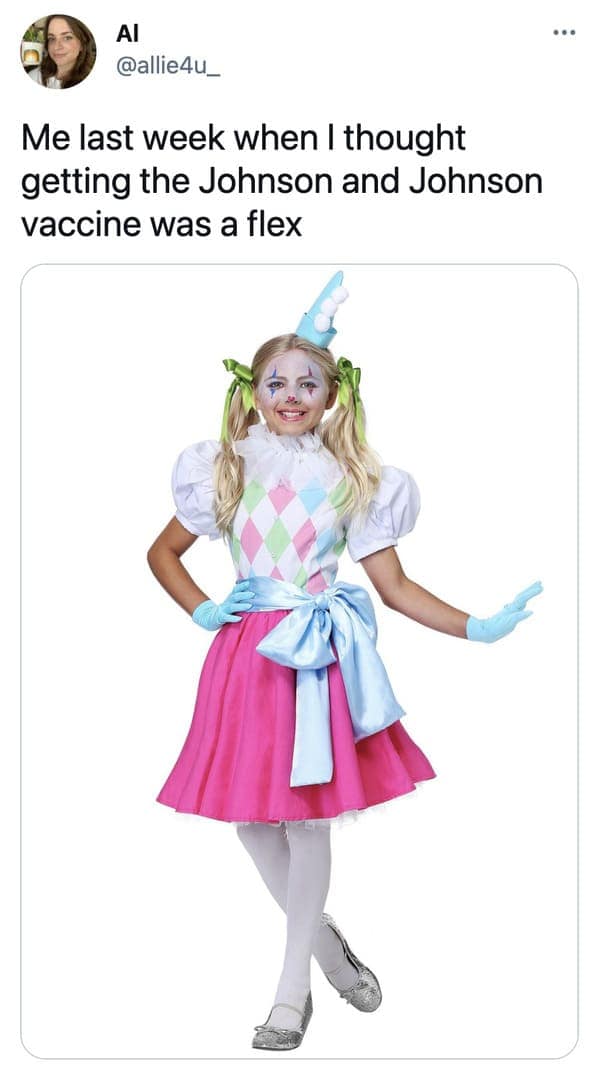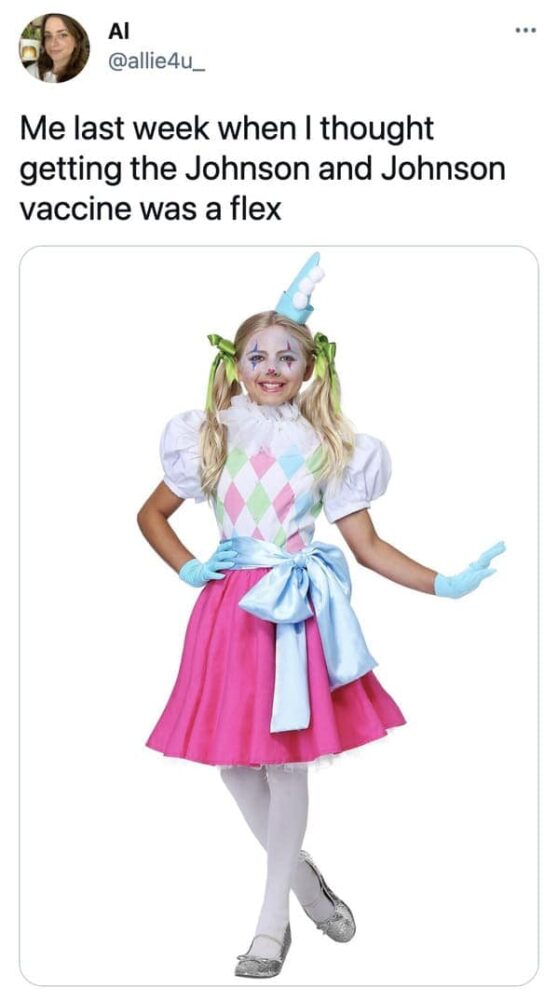 11.
12.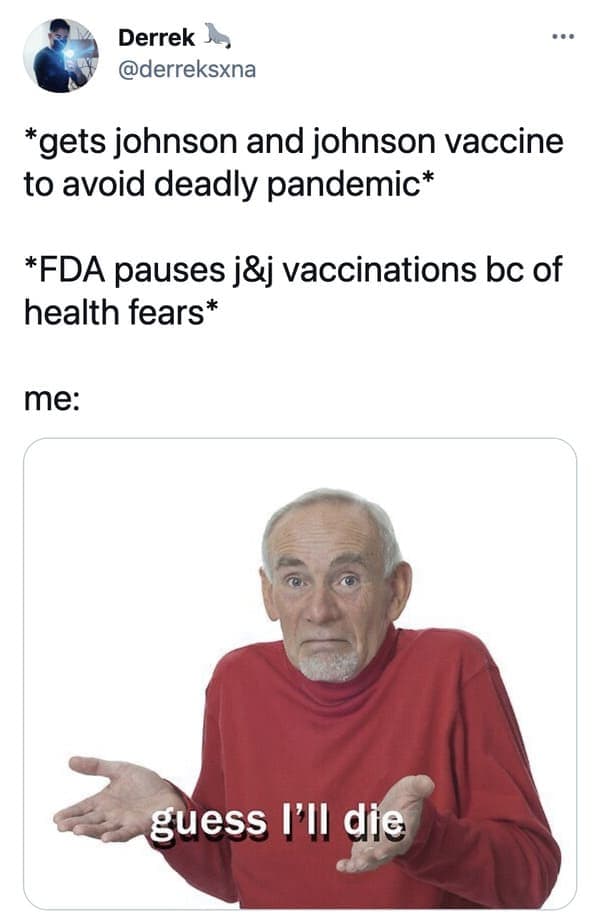 13.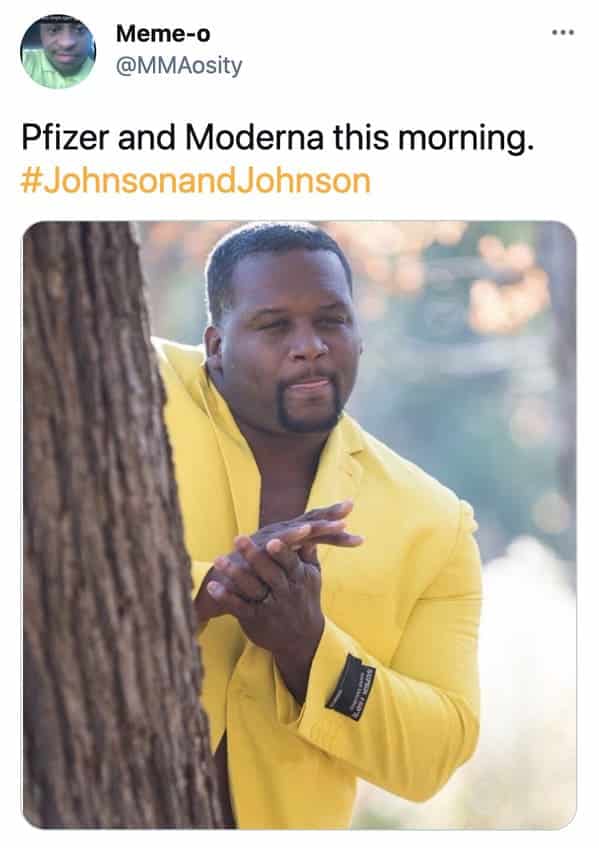 14.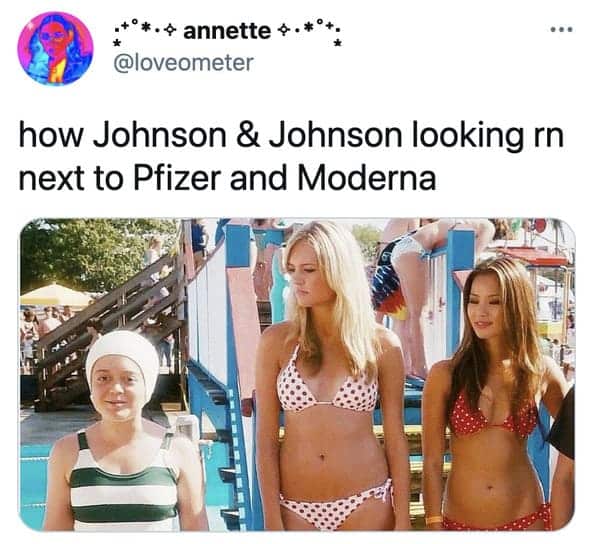 15.