It's that time again: kids are heading back to school after a long summer of hanging out around the house. Parents, as you might expect, are generally thrilled to have their offspring back in the classroom, but the first few weeks also come with a weird amount of homework that's actually for the parent. Bewildering, right?
Join me in embracing the hilarious tweets about all things back to school.
1. See? Weird homework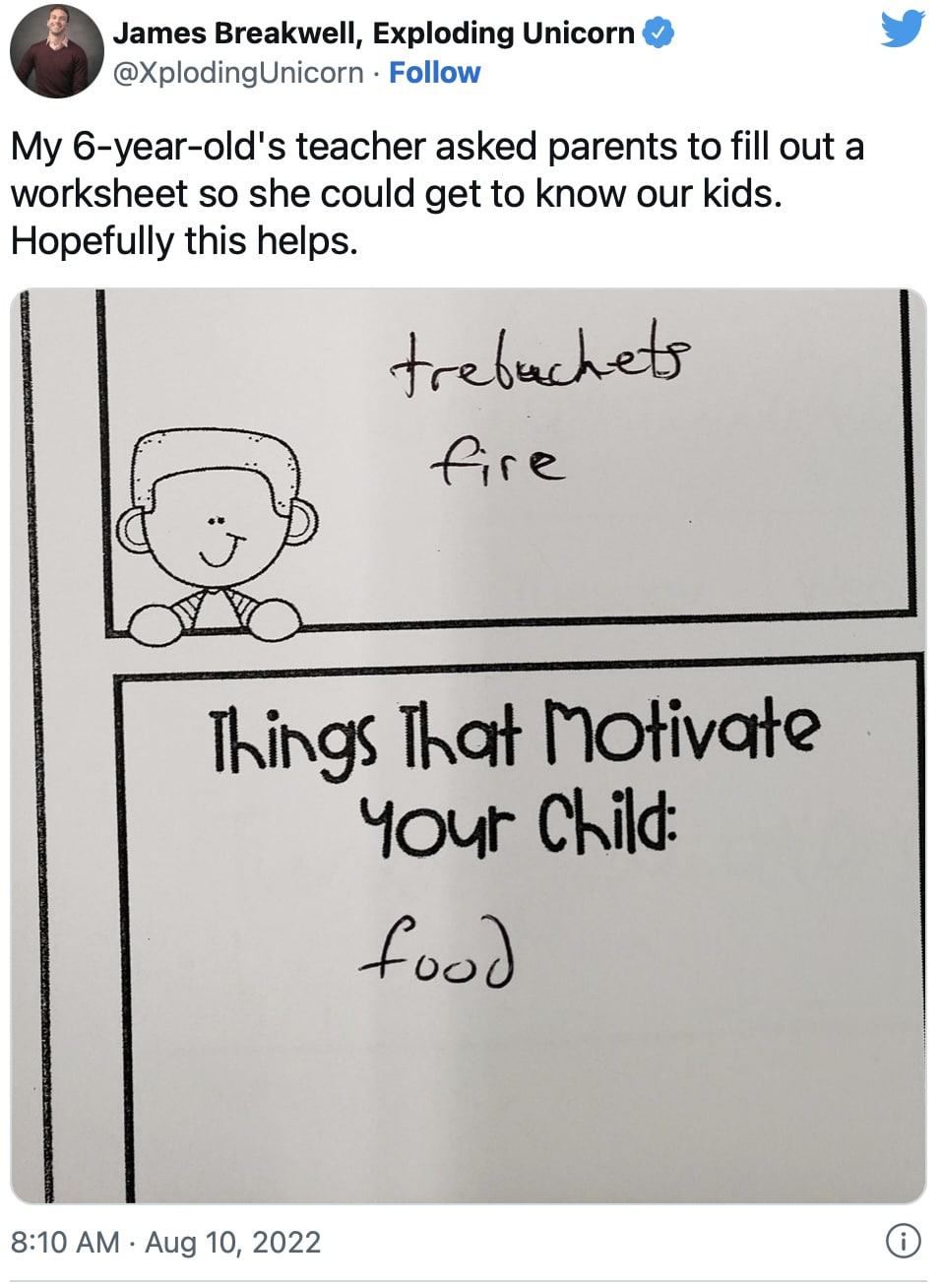 2. Oh no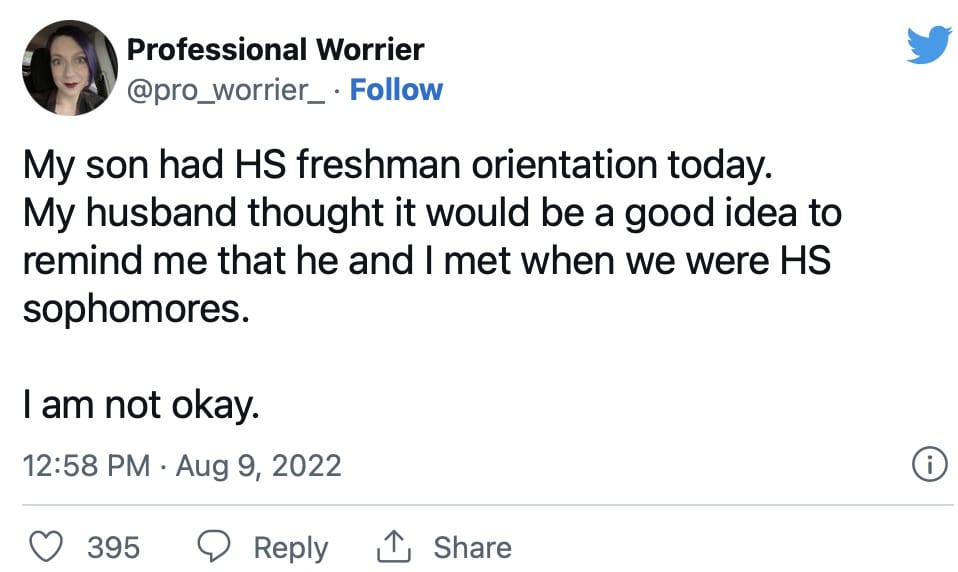 3. The smell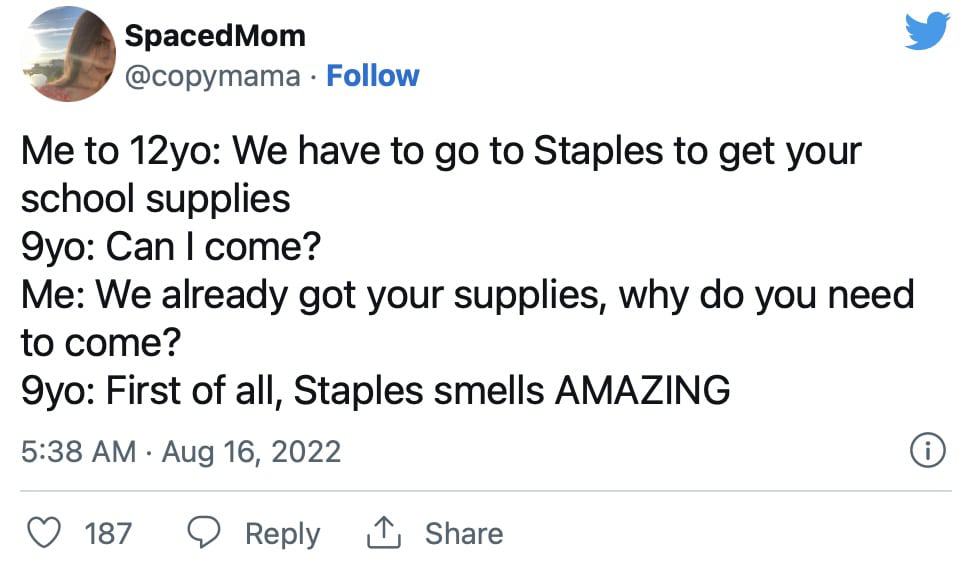 4. Great?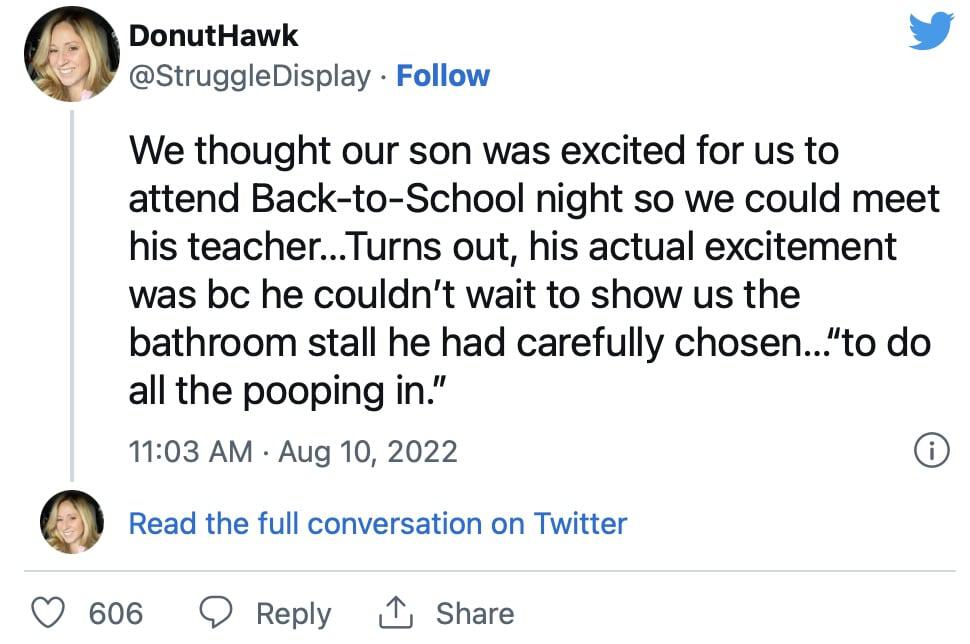 5. True, kid. True.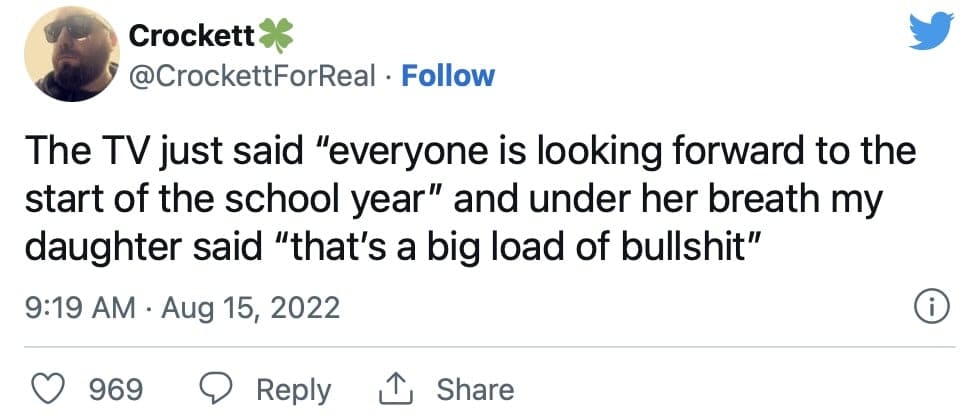 6. So many emails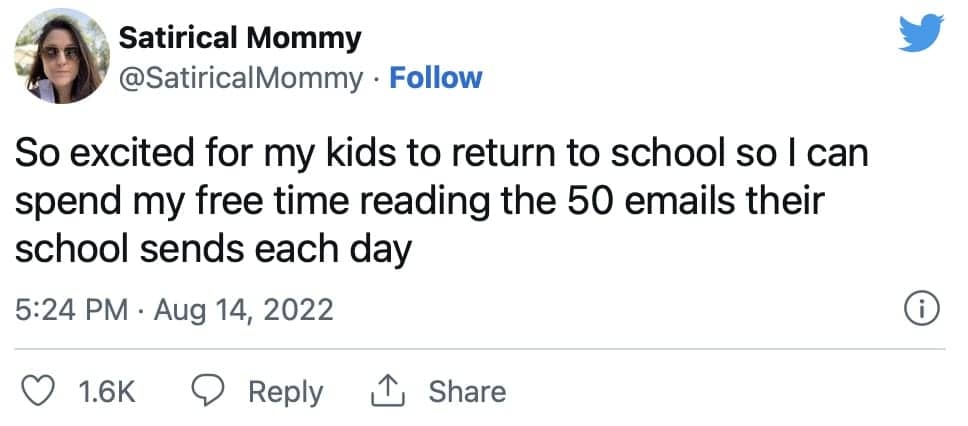 7. Wait!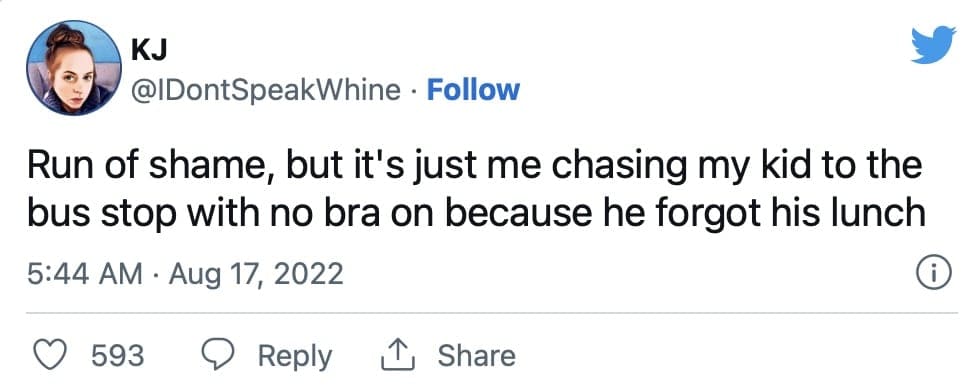 8. Lunchtime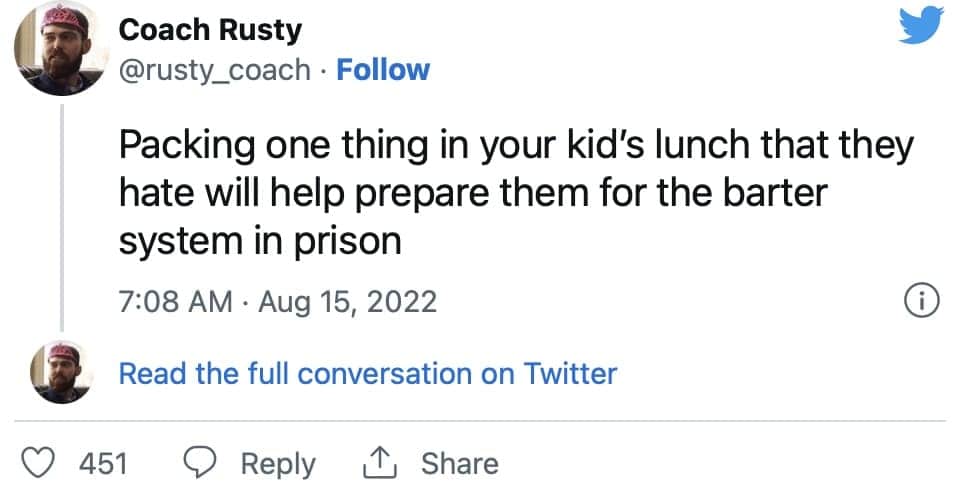 9. Yeah, it's bizarrely specific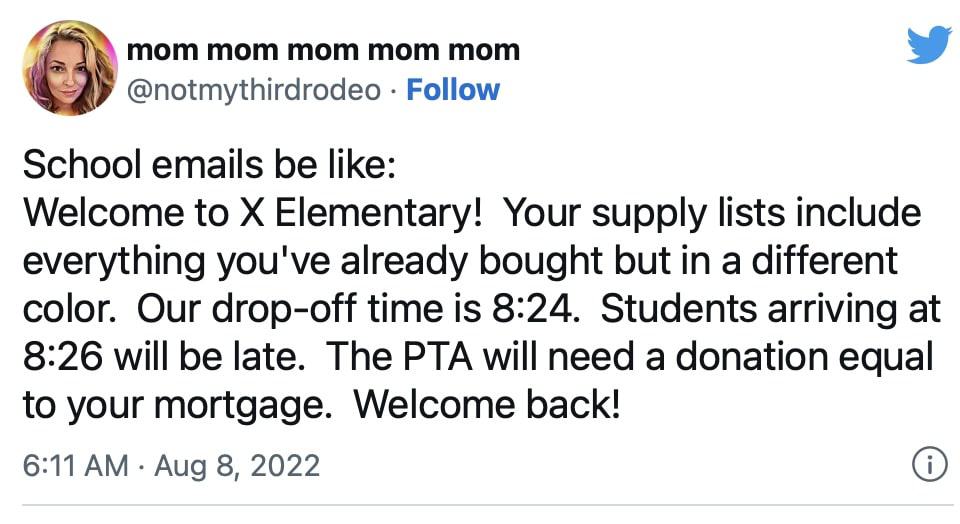 10. Well, good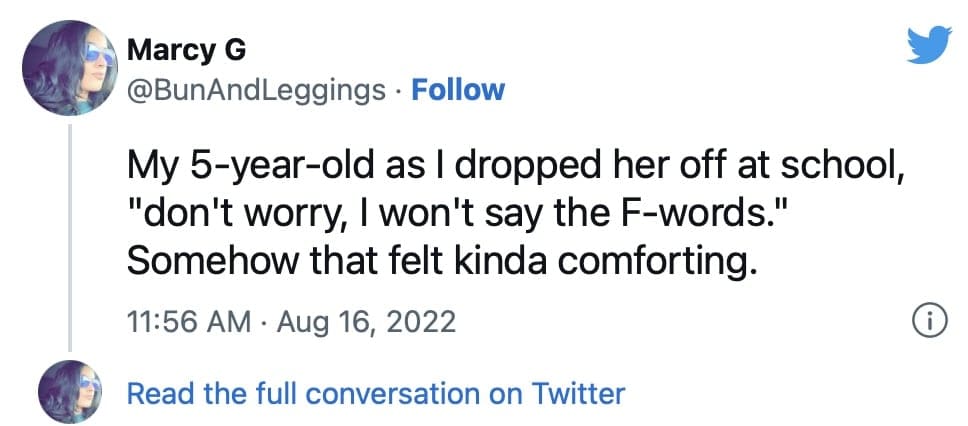 11. Shopping
12. Yearbooks
13. Milk
14. Emails again
15. Sickness
16. Heroic
17. Deep conflict
18. Not happening
19. Do nothing
20. Money!