Courteney Cox dissolved all her fillers—and she's never felt better.
Speaking with PEOPLE, the actress revealed that she began getting injectable fillers in the first place because she had a hard time accepting her age.
"I would say it's a common thing you go through as you age, especially in Hollywood," said Cox. "You have to accept getting older, and that's something that I had a hard time doing."
She had an epiphany once she realized she no longer looked like herself.
"[I tried] to keep up with time in a way that was anything other than maintenance. I didn't realize it until one day I kind of stepped back and went, 'Oh s—. I don't look like myself," explained the 54-year-old.
It's been almost two years since she dissolved all her fillers, and Cox is living her best life.
"So now I just embrace who I am and getting older with what God gave me, not what I was trying to change."
"I kind of own everything. And the things that I am not as comfortable with myself, they're things that I continue to work on to grow and change," said the actress. " am at a stage of my life where it's very easy to be comfortable with who I am and who I've become and who I strive to be."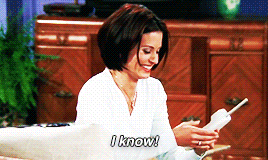 h/t PEOPLE