Well America… you did it. It's real. It's official. Donald Trump is now the president of the United States of America, and he's going to stay president for four whole years. It's really hard to imagine a reality tv star reaching the highest office in the land, but Americans sure do love daytime entertainment. But rather than talk about how doomed we are, we figured it was time to kinda embrace a "Trump-ified" America with this gallery of celebrities with Donald Trump Hair.  Let's make the internet great again.
 

Matt Damon
This Donald Trump hair needs a good will combing. 


Chris Pratt
Raptors would have a hard time taking him seriously with that hair, too.


Katy Perry
That silky mop sparkles like a firework. 


Dwayne Johnson
With enough hairspray, you can see why they call him "The Rock"


Scarlett Johansson
A sneak peek from her role in Atomic Blond!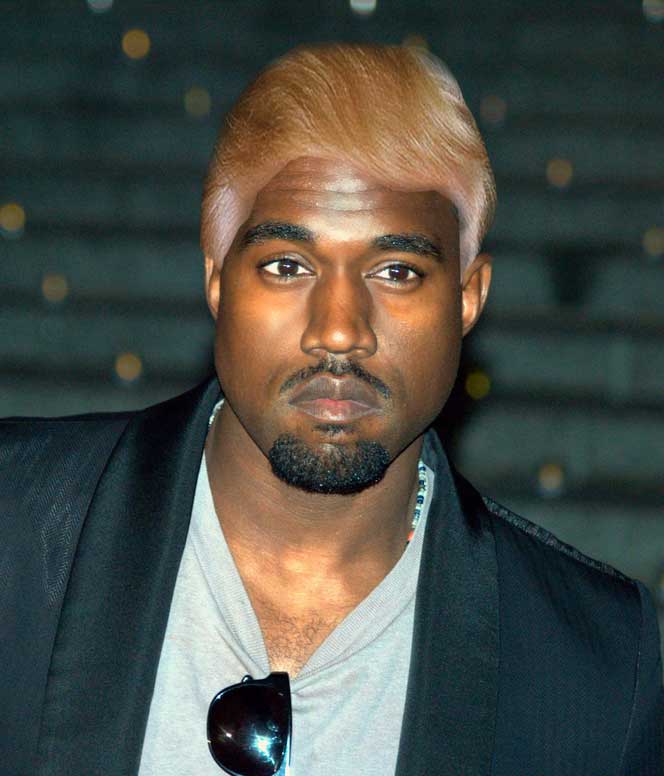 Kanye West
Life of Pablo got Kanye reconsidering highlights.


George Clooney
 You know he was up From Dusk Till Dawn sculpting that Donald Trump hair.


Sir Patrick Stewart
 It really gives him the X-factor.


Lebron James
 Trump failed to buy an NFL team, but at least his hair is gracing the biggest name in professional sports.


Jerry Seinfeld
 They both know how to do nothing pretty well.


Jennifer Aniston
Ever since she got the new 'doo, she's lost all her Friends.


Hillary Clinton
 When all else fails, try this in 2020.


Christian Bale
If he gains 100lbs, we'll know a bio pic is in the works!


Bryan Cranston
I think Walter White uses similar tactics with his employees.


Robert Pattinson
 "I know what you are…"  "Say it…" "You're president of the United States…"


Chris Hardwick
 He probably stares at himself in the mirror @midnight.


Hugh Jackman 
The Prestige of the office is making his administration Les Miserables


Jessica Alba
She's taking a dive Into the Gold.