Wheel of Fortune is typically a feel-good TV game show people watch during dinner, but that wasn't the case during one particular episode that had viewers pretty upset.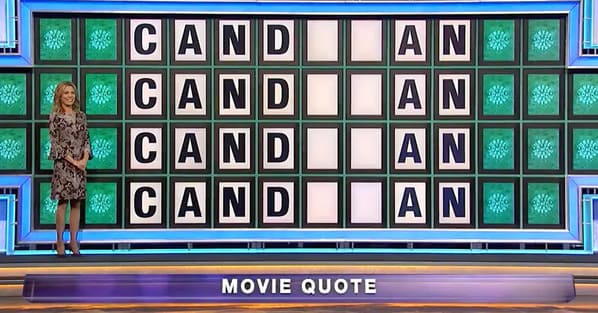 For context, this puzzle aired during Halloween week, so it's not like they did it on Christmas, but viewers are calling the puzzle evil.
That was fun but, uh—let's not do that again 😰 pic.twitter.com/s5neSpsJvg

— Wheel of Fortune (@WheelofFortune) October 27, 2021
Contestant Jordan Costa confidently solved the "Movie Quote" puzzle which had a majority of the letters solved already. However, he said "Candyman" only 4 times.

Then Paty Sajak just HAD to go and repeat it, saying "And I said it a fifth time which means he appears. Isn't that the way it works?"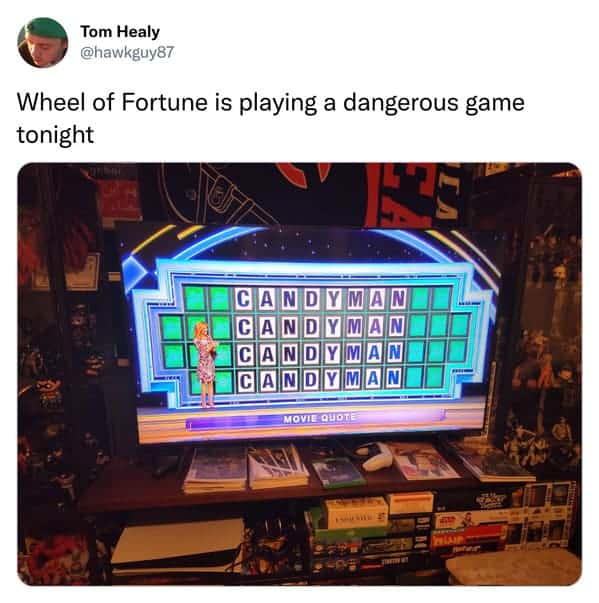 Playing along, Costa replied "Absolutely, we should be terrified. Maybe he's under the wheel."

Although it's only a movie, many viewers feared the worst.


I know I would've been freaked out if it was my turn to solve this puzzle.