First, let me apologize for being the one to bring you yet another dumb TikTok trend. Then let me tell you about "butter boards", which are coming for charcuterie boards of yore.
This hashtag (#butterboard) has nearly twenty BILLION views already (which is just insane). Where did this come from? Who do we blame? @justine_snacks, who posted the first butter board on her page just days before things blew up.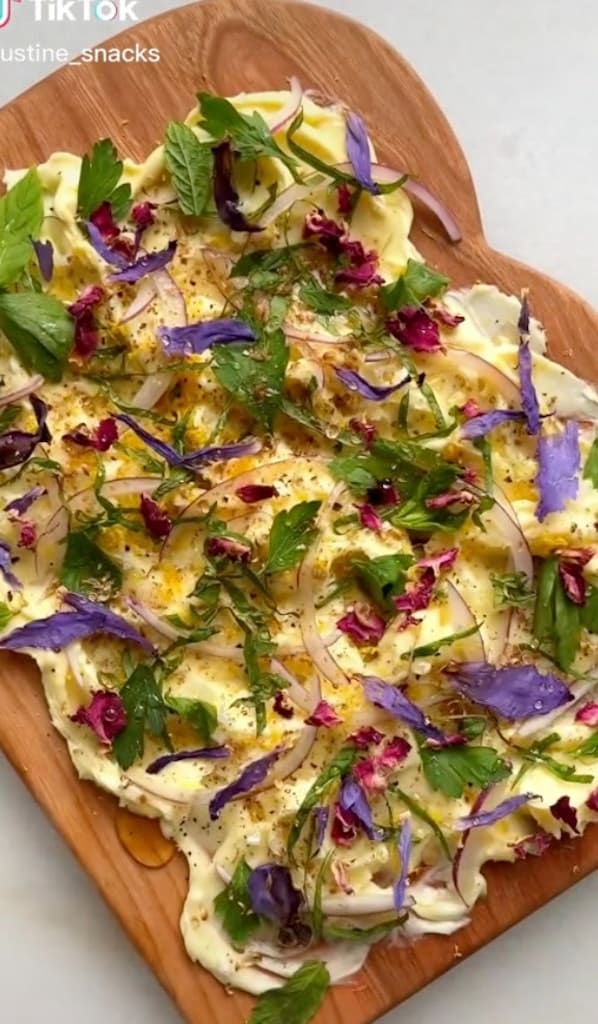 In that initial video, Justine says she "wants to make them the next charcuterie board." And, uh. It's butter? So no— wait, nope, been overruled by TikTokers.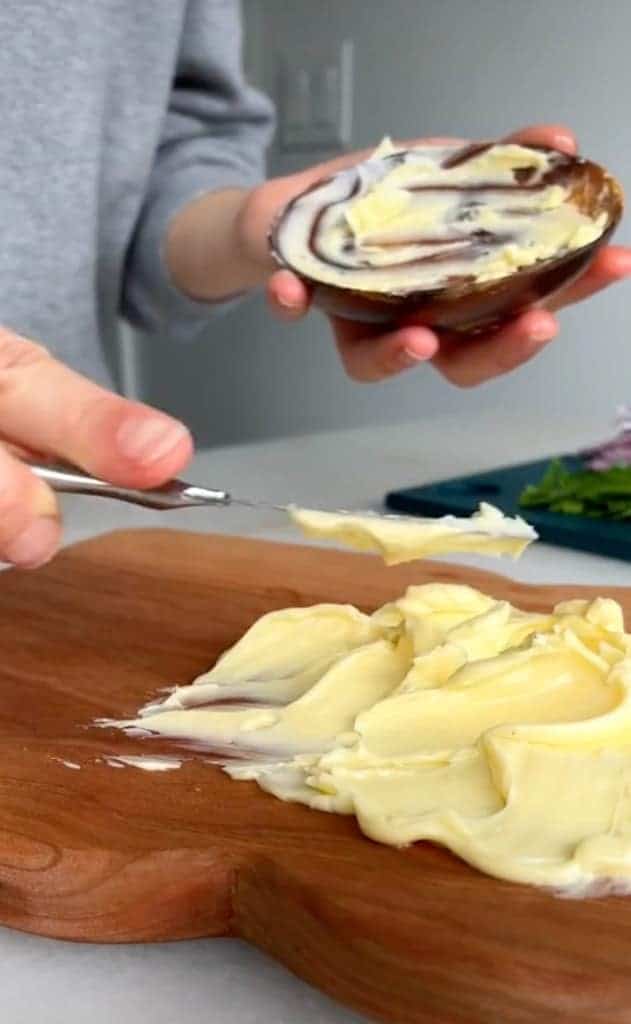 Justine took inspiration from Joshua McFadden's "herbed butter with warm bread" recipe.
To make her board, Justine spreads soft butter onto a cutting board and decorates it with lemon zest, herbs, red onions, and more. When she's ready to eat, she swipes some bread across the platter (RIP, spreading knives?)
Justine explains that the butter boards are meant for a group who want a more communal feel to their snacks.
Since her post, things have blown up and countless other TikTokers have shared their versions of the butter board.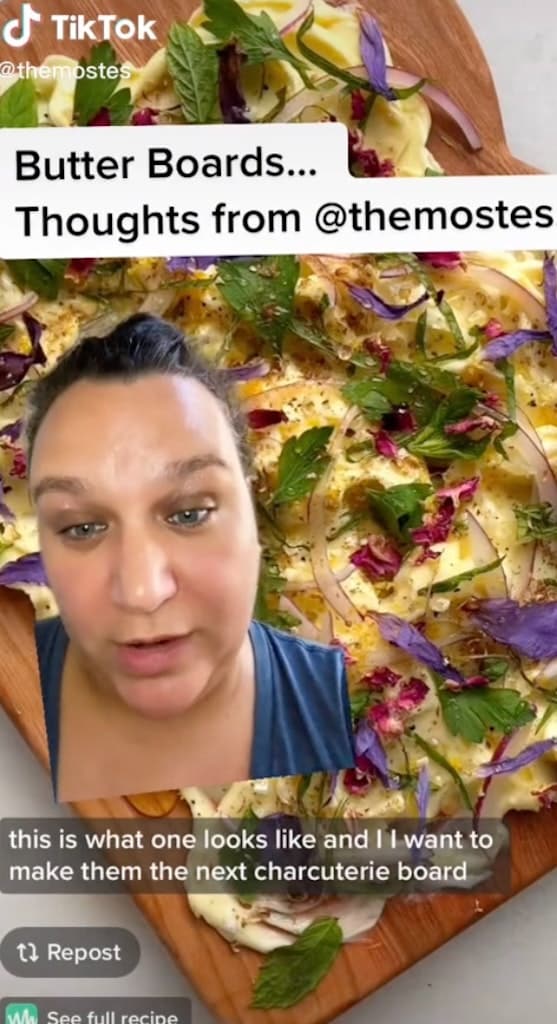 One user, @themodernnonna, showed off a board with fig jam, figs, honey, and walnuts. She said, "I bet you didn't know that a butter board is better than a charcuterie board."
Despite the viral nature of all these boards, a lot of people (self included), have wondered: WT actual NO THANK YOU?
"Idk if I would like eating a block of butter as a snack," said one TikTok commenter.
"During Covid everyone wore gloves, masks, and stay 6 feet away. Now we're sharing tables of bite size food and scraping butter off the same plate," said a voice of reason.
Eater reporter Bettina Makalintal tweeted, "I'm sorry but the 'butter board' …. No." She added, "It's the like big spread of butter that gives me the ick but all the components presented slightly different would be good."
So where do you fall: butter boards, yay or nay?